Written by Ellen Gray
NASA Earth Science News Team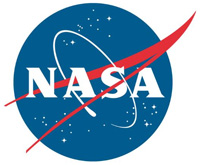 Washington, D.C. – Warmer temperatures and thawing soils may be driving an increase in emissions of carbon dioxide from Alaskan tundra to the atmosphere, particularly during the early winter, according to a new study supported by NASA and the National Oceanic and Atmospheric Administration (NOAA).
More carbon dioxide released to the atmosphere will accelerate climate warming, which, in turn, could lead to the release of even more carbon dioxide from these soils.
A new paper led by Roisin Commane, an atmospheric researcher at Harvard University in Cambridge, Massachusetts, finds the amount of carbon dioxide emitted from northern tundra areas between October and December each year has increased 70 percent since 1975.
«Read the rest of this article»
Written by Elizabeth Zubritsky
NASA's Goddard Space Flight Center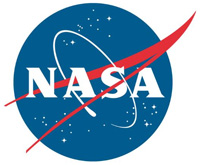 Greenbelt, MD – A study combining observations from NASA's Hubble and Spitzer space telescopes reveals that the distant planet HAT-P-26b has a primitive atmosphere composed almost entirely of hydrogen and helium. Located about 437 light-years away, HAT-P-26b orbits a star roughly twice as old as the sun.
The analysis is one of the most detailed studies to date of a "warm Neptune," or a planet that is Neptune-sized and close to its star. The researchers determined that HAT-P-26b's atmosphere is relatively clear of clouds and has a strong water signature, although the planet is not a water world. This is the best measurement of water to date on an exoplanet of this size.
«Read the rest of this article»
Space Telescope Science Institute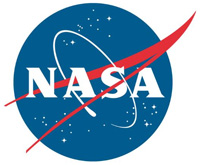 Baltimore, MD – Astronomers have produced a highly detailed image of the Crab Nebula, by combining data from telescopes spanning nearly the entire breadth of the electromagnetic spectrum, from radio waves seen by the Karl G. Jansky Very Large Array (VLA) to the powerful X-ray glow as seen by the orbiting Chandra X-ray Observatory.
And, in between that range of wavelengths, the Hubble Space Telescope's crisp visible-light view, and the infrared perspective of the Spitzer Space Telescope.
«Read the rest of this article»
Written by Elizabeth Landau
NASA's Jet Propulsion Laboratory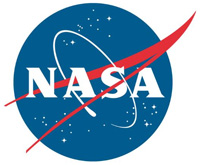 Pasadena, CA – Black holes get a bad rap in popular culture for swallowing everything in their environments. In reality, stars, gas and dust can orbit black holes for long periods of time, until a major disruption pushes the material in.
A merger of two galaxies is one such disruption. As the galaxies combine and their central black holes approach each other, gas and dust in the vicinity are pushed onto their respective black holes. An enormous amount of high-energy radiation is released as material spirals rapidly toward the hungry black hole, which becomes what astronomers call an active galactic nucleus (AGN).
«Read the rest of this article»
Written by Carol Rasmussen
NASA's Earth Science News Team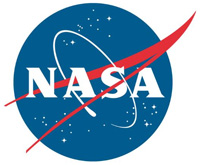 Washington, D.C. – Accurate weather forecasts save lives. NASA's Atmospheric Infrared Sounder (AIRS) instrument, launched on this date 15 years ago on NASA's Aqua satellite, significantly increased weather forecasting accuracy within a couple of years by providing extraordinary three-dimensional maps of clouds, air temperature and water vapor throughout the atmosphere's weather-making layer.
Fifteen years later, AIRS continues to be a valuable asset for forecasters worldwide, sending 7 billion observations streaming into forecasting centers every day.
Besides contributing to better forecasts, AIRS maps greenhouse gases, tracks volcanic emissions and smoke from wildfires, measures noxious compounds like ammonia, and indicates regions that may be heading for a drought. Have you been wondering how the ozone hole over Antarctica is healing? AIRS observes that too.
«Read the rest of this article»
Written by Carol Rasmussen
NASA's Earth Science News Team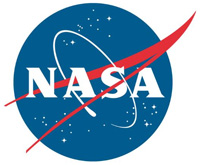 Washington, D.C. – A new analysis of 15 years of NASA satellite cloud measurements finds that clouds worldwide show no definitive trend during this period toward decreasing or increasing in height. The new study updates an earlier analysis of the first 10 years of the same data that suggested cloud heights might be getting lower.
Clouds are both Earth's cooling sunshade and its insulating blanket. Currently their cooling effect prevails globally. But as Earth warms, the characteristics of clouds over different global regions — their thickness, brightness and height — are expected to change in ways that scientists don't fully understand.
«Read the rest of this article»
Written by Guy Webster / Andrew Good
NASA's Jet Propulsion Laboratory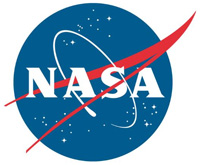 Pasadena, CA – As it drives uphill from a band of rippled sand dunes, NASA's Curiosity Mars rover is toting a fistful of dark sand for onboard analysis that will complete the rover's investigation of those dunes.
From early February to early April, the rover examined four sites near a linear dune for comparison with what it found in late 2015 and early 2016 during its investigation of crescent-shaped dunes. This two-phase campaign is the first close-up study of active dunes anywhere other than Earth.
«Read the rest of this article»
NASA Headquarters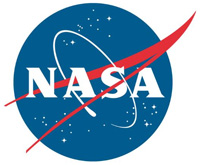 Washington, D.C. – NASA is seeking proposals for development of a first-generation, in-space, multi-material fabrication laboratory, or FabLab, for space missions. The FabLab solicitation is issued as Appendix B of the Next Space Technologies for Exploration Partnerships (NextSTEP-2) Broad Agency Announcement.
The FabLab development path will be implemented in three phases with the objective of the final phase to demonstrate a commercially developed FabLab on the International Space Station. This solicitation seeks responses only to Phase A, in which private industry partners will produce ground-based prototypes with a measurable ability to mature into flight demonstrations on the space station within three years.
«Read the rest of this article»
Written by Preston Dyches
NASA's Jet Propulsion Laboratory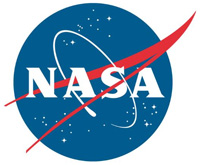 Pasadena, CA – A new movie sequence of images from NASA's Cassini spacecraft shows the view as the spacecraft swooped over Saturn during the first of its Grand Finale dives between the planet and its rings on April 26th.
The movie comprises one hour of observations as the spacecraft moved southward over Saturn. It begins with a view of the swirling vortex at the planet's north pole, then heads past the outer boundary of the hexagon-shaped jet stream and beyond.
«Read the rest of this article»
Written by Nick Veronico
NASA's Ames Research Center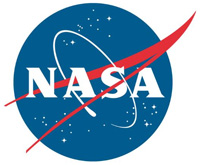 Mountain View, CA – NASA's flying observatory, the Stratospheric Observatory for Infrared Astronomy, SOFIA, recently completed a detailed study of a nearby planetary system. The investigations confirmed that this nearby planetary system has an architecture remarkably similar to that of our solar system.
Located 10.5 light-years away in the southern hemisphere of the constellation Eridanus, the star Epsilon Eridani, eps Eri for short, is the closest planetary system around a star similar to the early sun. It is a prime location to research how planets form around stars like our sun, and is also the storied location of the Babylon 5 space station in the science fictional television series of the same name.
«Read the rest of this article»