Written by Kailash Sahu
Space Telescope Science Institute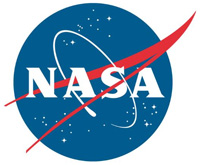 Baltimore, MD – Astronomers have used the sharp vision of NASA's Hubble Space Telescope to repeat a century-old test of Einstein's general theory of relativity. The Hubble team measured the mass of a white dwarf, the burned-out remnant of a normal star, by seeing how much it deflects the light from a background star.
This observation represents the first time Hubble has witnessed this type of effect created by a star. The data provide a solid estimate of the white dwarf's mass and yield insights into theories of the structure and composition of the burned-out star.
«Read the rest of this article»
Written by Laurie Cantillo / Dwayne Brown
NASA Headquarters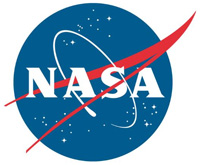 Washington, D.C. – NASA scientists have found a wide diversity of minerals in the initial samples of rocks collected by the Curiosity rover in the lowermost layers of Mount Sharp on Mars, suggesting that conditions changed in the water environments on the planet over time.
Curiosity landed near Mount Sharp in Gale Crater in August 2012. It reached the base of the mountain in 2014. Layers of rocks at the base of Mount Sharp accumulated as sediment within ancient lakes around 3.5 billion years ago. Orbital infrared spectroscopy had shown that the mountain's lowermost layers have variations in minerals that suggest changes in the area have occurred.
«Read the rest of this article»
Written by Carol Rasmussen
NASA's Earth Science News Team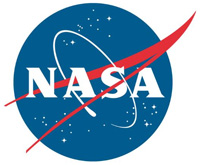 Washington, D.C. – A new study suggests that most global climate models may underestimate the amount of rain that will fall in Earth's tropical regions as our planet continues to warm. That's because these models underestimate decreases in high clouds over the tropics seen in recent NASA observations, according to research led by scientist Hui Su of NASA's Jet Propulsion Laboratory in Pasadena, California.
Wait a minute: how can fewer clouds lead to more rainfall? Globally, rainfall isn't related just to the clouds that are available to make rain but also to Earth's "energy budget" — incoming energy from the sun compared to outgoing heat energy.
«Read the rest of this article»
Written by Pat Brennan
NASA Headquarters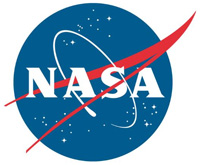 Washington, D.C. – The moon hanging in the night sky sent Robert Hurt's mind into deep space — to a region some 40 light years away, in fact, where seven Earth-sized planets crowded close to a dim, red sun.
Hurt, a visualization scientist at Caltech's IPAC center, was walking outside his home in Mar Vista, California, shortly after he learned of the discovery of these rocky worlds around a star called TRAPPIST-1 and got the assignment to visualize them. The planets had been revealed by NASA's Spitzer Space Telescope and ground-based observatories.
«Read the rest of this article»
Written by Christine Pulliam
NASA Headquarters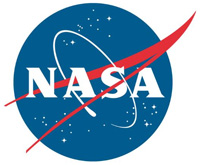 Washington, D.C. – Cool dwarf stars are hot targets for exoplanet hunting right now. The discoveries of planets in the habitable zones of the TRAPPIST-1 and LHS 1140 systems, for example, suggest that Earth-sized worlds might circle billions of red dwarf stars, the most common type of star in our galaxy.
But, like our own sun, many of these stars erupt with intense flares. Are red dwarfs really as friendly to life as they appear, or do these flares make the surfaces of any orbiting planets inhospitable?
To address this question, a team of scientists has combed 10 years of ultraviolet observations by NASA's Galaxy Evolution Explorer (GALEX) spacecraft looking for rapid increases in the brightness of stars due to flares.
«Read the rest of this article»
Written by DC Agle
NASA's Jet Propulsion Laboratory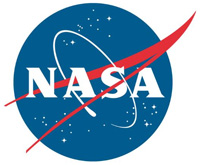 Pasadena, CA – NASA's Near-Earth Object Wide-field Infrared Survey Explorer (NEOWISE) mission has released its third year of survey data, with the spacecraft discovering 97 previously unknown celestial objects in the last year. Of those, 28 were near-Earth objects, 64 were main belt asteroids and five were comets.
The spacecraft has now characterized a total of 693 near-Earth objects since the mission was re-started in December 2013. Of these, 114 are new. The NEOWISE team has released an animation depicting this solar system survey's discoveries and characterizations for its third year of operations.
«Read the rest of this article»
Written with Pam Frost Gorder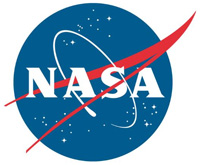 Washington, D.C. – A newly discovered Jupiter-like world is so hot, it's being vaporized by its own star.
With a dayside temperature of more than 7,800 degrees Fahrenheit (4,600 Kelvin), KELT-9b is a planet that is hotter than most stars. But its blue A-type star, called KELT-9, is even hotter — in fact, it is probably unraveling the planet through evaporation.
"This is the hottest gas giant planet that has ever been discovered," said Scott Gaudi, astronomy professor at The Ohio State University in Columbus, who led a study on the topic. He worked on this study while on sabbatical at NASA's Jet Propulsion Laboratory, Pasadena, California.
«Read the rest of this article»
Written by Molly Porter
NASA's Marshall Space Flight Center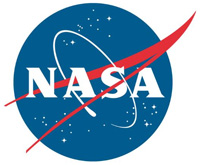 Huntsville, AL – About 3 billion years ago, a pair of orbiting black holes collided to form a single object with 49 times the mass of our sun. The event unleashed powerful gravitational waves—ripples in the very fabric of space and time—that reached Earth seconds before 4:12am CST on January 4th, 2017.
That's when they were detected by the ground-based twin Laser Interferometer Gravitational-Wave Observatory (LIGO) facilities in Hanford, Washington, and Livingston, Louisiana.
The event, known as GW170104, after the date, is the third detection of gravitational waves by LIGO. Located at a distance of about 3 billion light-years, the coalesced black hole is twice as far away as both of the two mergers previously detected.
«Read the rest of this article»
Written by Andrew Good
NASA's Jet Propulsion Laboratory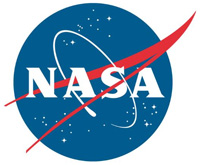 Pasadena, CA – Ocean currents and winds form an endless feedback loop: winds blow over the ocean's surface, creating currents there. At the same time, the hot or cold water in these currents influences the wind's speed.
This delicate dance is crucial to understanding Earth's changing climate. Gathering data on this interaction can also help people track oil spills, plan shipping routes and understand ocean productivity in relation to fisheries.
Instruments already exist that measure ocean currents, and others that measure wind, such as NASA's QuickScat and RapidScat. But a new, airborne radar instrument developed by NASA's Jet Propulsion Laboratory in Pasadena, California, is able to measure both.
«Read the rest of this article»
Written by Guy Webster
NASA's Jet Propulsion Laboratory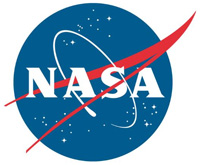 Pasadena, CA – A long-lasting lake on ancient Mars provided stable environmental conditions that differed significantly from one part of the lake to another, according to a comprehensive look at findings from the first three-and-a-half years of NASA's Curiosity rover mission.
Different conditions favorable for different types of microbes existed simultaneously in the same lake.
Previous work had revealed the presence of a lake more than three billion years ago in Mars' Gale Crater. This study defines the chemical conditions that existed in the lake and uses Curiosity's powerful payload to determine that the lake was stratified.
«Read the rest of this article»