Written by DC Agle
NASA's Jet Propulsion Laboratory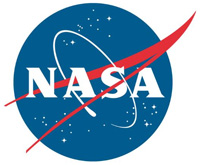 Pasadena, CA – Where should NASA's Juno spacecraft aim its camera during its next close pass of Jupiter on February 2nd? You can now play a part in the decision.
For the first time, members of the public can vote to participate in selecting all pictures to be taken of Jupiter during a Juno flyby. Voting begins Thursday, January 19th at 11:00am PST (2:00pm EST) and concludes on January 23rd at 9:00am PST (noon EST).
"We are looking forward to people visiting our website and becoming part of the JunoCam imaging team," said Candy Hansen, Juno co-investigator from the Planetary Science Institute, Tucson, Arizona. "It's up to the public to determine the best locations in Jupiter's atmosphere for JunoCam to capture during this flyby."
«Read the rest of this article»