Special Weather Statement In Effect ... [Click here for more information]
Written by Staff Sgt. Sierra Fown
2nd Brigade Combat Team, 101st Airborne Division (AA) Public Affairs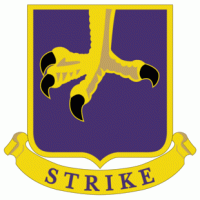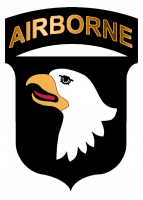 Fort Campbell, KY – To any passerby, the trees planted on the corner of Screaming Eagle Boulevard and Tennessee Avenue at Fort Campbell may just appear to be an ordinary, insignificant grove.
To 101st Airborne Soldiers and veterans, the meaning of those trees are as deep-rooted as the foundation they have sprouted on.
And to think, it all started with a letter.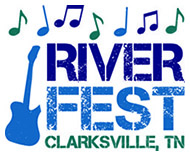 Clarksville, TN – The registration deadline for the Ninth Annual Riverfest Regatta is right around the corner! Participants can enter as an individual or as a team for a chance to win awards!
This boat race is not like any ordinary boat race. Participants will compete in their boats made of cardboard, plastic bottles, or a few other approved materials. There will be several divisions all racing down the 100-yard long course on the Cumberland River.
To find out the complete list of materials, visit the Festival website at www.clarksvilleriverfest.com
«Read the rest of this article»
Recital presented APSU Department of Music, Center of Excellence for the Creative Arts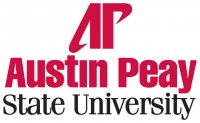 Clarksville, TN – The Austin Peay State University Department of Music and the Center of Excellence for the Creative Arts will present a guest artist recital by soprano Kate Rawls and pianist Mei-En Chou on Thursday, September 17th at 7:30pm in the George and Sharon Mabry Concert Hall on the University campus.
The varied program will feature beautiful, melodic songs and arias by J.S. Bach, Amy Beach, Gabriel Fauré and contemporary American composer, Ben Moore, as well as two exciting and atmospheric solo piano works by Ravel and Bolcom.
«Read the rest of this article»
Drug Overdoses Claim More Tennesseans in 2014

Nashville, TN – Even with the availability of naloxone, the opioid overdose antidote, and fewer prescription drugs being diverted, the number of Tennesseans who die each year due to drug overdoses increased again in 2014.
The total of overdose deaths rose by nearly 100, from 1,166 in 2013 to a record-setting 1,263 in 2014. If those numbers are hard to comprehend, consider this: more people died from drug overdoses in Tennessee last year than were killed in motor vehicle accidents.
Written by Alan Buis
NASA's Jet Propulsion Laboratory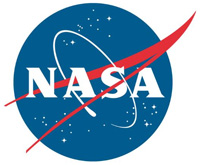 Pasadena, CA – As part of a broad effort to study the environmental and societal effects of climate change, NASA has begun a multi-year field campaign to investigate ecological impacts of the rapidly changing climate in Alaska and northwestern Canada, such as the thawing of permafrost, wildfires and changes to wildlife habitats.
The Arctic Boreal Vulnerability Experiment (ABoVE) will bring together on-the-ground research in Alaska and northwestern Canada with data collected by NASA airborne instruments, satellites and other agency programs, including the Soil Moisture Active Passive (SMAP), Orbiting Carbon Observatory-2 (OCO-2), and upcoming Ice, Cloud and Land Elevation Satellite-2 (ICESat-2) and NASA-ISRO Synthetic Aperture Radar (NISAR) missions.
«Read the rest of this article»
15 Millionth Fan In Franchise History Expected At Tuesday's Game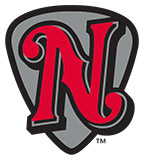 Nashville, TN – Sean Nolin set the tone in Monday's series opener against the Round Rock Express at First Tennessee Park, helping Nashville cruise to a 5-1 win.
The crowd of 7,459 at First Tennessee Park closed the gap as the Sounds plan to welcome the 15 millionth fan in franchise history. The team will reach the historic milestone with a crowd of at least 4,050 on Tuesday night.
Nolin was making his fourth start following a recent stint on the disabled list and retired the first 12 batters he faced. The left-hander finished with a season-high six strikeouts and never issued a walk with his 76 pitches.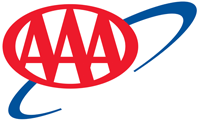 Tampa, FL – Motorists in the southeastern United States should find the lowest Labor Day gas prices in a decade.  The current state average prices of $2.31 in Florida and Georgia, and $2.17 in Tennessee are $1.06, $1.02, and $1.04 cheaper than the price during last year's holiday respectively.
"Low gas prices are added incentive for Americans to take a road trip this Labor Day weekend," said Mark Jenkins, spokesman, AAA – The Auto Club Group. "Low gasoline prices are an added boost in disposable income, giving travelers more money to spend on lodging, shopping, and dining out."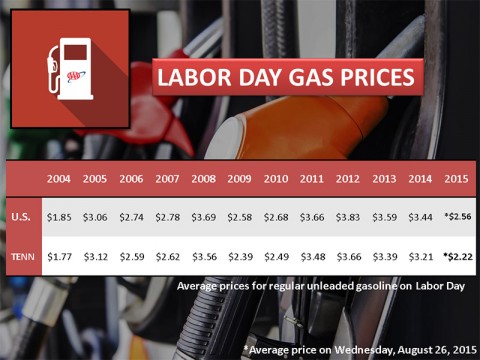 «Read the rest of this article»
Austin Peay Sports Information

Clarksville, TN – A rare opening week home opener awaits Austin Peay State University's volleyball team as it readies to host Evansville in a 7:00pm, Tuesday contest at the Dunn Center. It will be Austin Peay earliest home opener since 2008.
Austin Peay (0-3) could not get its offense on track during last weekend's Mortar Board Premier at Purdue.
Nashville Sounds Infielder Enjoyed Breakout Year During Debut Season At Triple-A Level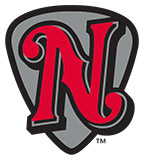 Nashville, TN – Nashville Sounds infielder Joey Wendle was named as the second baseman on the 2015 All-Pacific Coast League team today, which was announced by the league office this afternoon.
The 25-year-old has spent the entire season with the Sounds, playing in a team-high 129 games and hitting .287 (156-for-544) with 40 doubles, seven triples, eight home runs, 52 RBIs and 10 steals. He paces the club with 55 extra-base hits and is second with 42 multi-hit games. It was his first season above the Double-A level and his fourth year of professional baseball.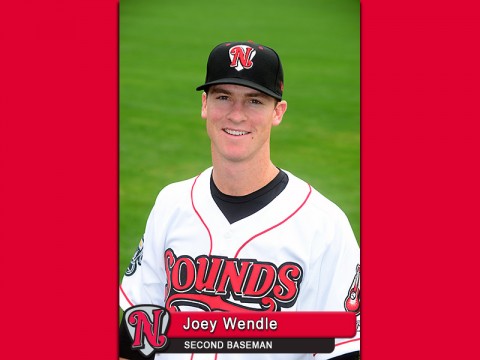 «Read the rest of this article»

Clarksville, TN – Clarksville Police detective Kevin Shaw is investigating a road rage incident and needs public assistance.
The incident occurred on Wilma Rudolph Boulevard between 2:00pm and 3:00pm Sunday afternoon between a passenger car (white Honda) and a motorcycle (black Kawasaki). There was no crash, and no one was injured in regards to the two vehicles.