Written by Whitney Clavin
NASA's Jet Propulsion Laboratory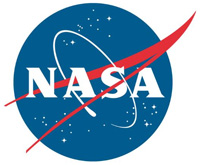 Pasadena, CA – Life took root more than four billion years ago on our nascent Earth, a wetter and harsher place than now, bathed in sizzling ultraviolet rays. What started out as simple cells ultimately transformed into slime molds, frogs, elephants, humans and the rest of our planet's living kingdoms. How did it all begin?
A new study from researchers at NASA's Jet Propulsion Laboratory in Pasadena, CA, and the Icy Worlds team at NASA's Astrobiology Institute, based at NASA's Ames Research Center in Moffett Field, CA, describes how electrical energy naturally produced at the sea floor might have given rise to life.
«Read the rest of this article»