Written by DC Agle
NASA's Jet Propulsion Laboratory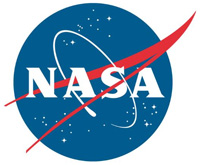 Pasadena, CA – Images taken by the Rosetta spacecraft's OSIRIS imaging system show the portions of the journey its Philae comet lander undertook on November 12th, as it approached and then rebounded off the surface of comet 67P/Churyumov-Gerasimenko.
The mosaic comprises a series of images captured by OSIRIS's narrow-angle camera over a 30-minute period spanning the first touchdown. The images were taken with Rosetta's OSIRIS narrow-angle camera when the Rosetta spacecraft was orbiting the comet at about 9.6 miles (15.5 kilometers) from the surface.
«Read the rest of this article»