Severe Thunderstorm Watch In Effect ... [Click here for more information]

Clarksville, TN – Today, Thursday, April 28th, 2016 at 4:10pm, Clarksville Police Officers responded to a shots fired call near the basketball courts at Heritage Park on Peachers Mill Road.
One individual had non-life-threatening injuries from gunfire. This is not a random shooting. It is believed that a fight led to the gunfire.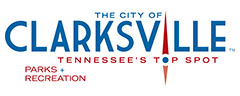 Clarksville, TN – The Indoor Aquatic Center, located at 166 Cunningham Lane, invites children and adults with mental or physical disabilities to Adaptive Swim Day on Friday, May 6th from 10:00am to 12:00pm.
Learn more about our Adaptive Swim Lessons, become familiar with the pool and meet our instructors.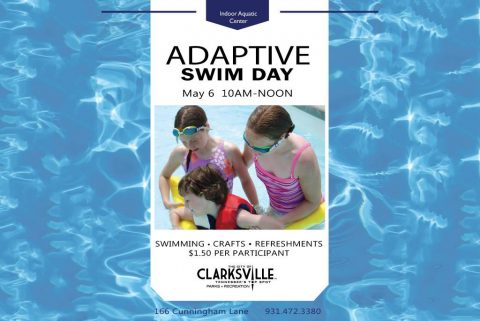 «Read the rest of this article»

Clarksville, TN – On Wednesday, April 27th, 2016 at 09:39am, a woman went to the Clarksville Police Department's District 3 Precinct to report suspicious activity at the Walmart on Wilma Rudolph Boulevard.
She stated that on Tuesday, April 26th, 2016 at approximately 6:30pm, she was approached in the parking lot by individuals in a black pickup truck (occupants of the truck- one black male and one white female).
APSU Sports Information

Clarksville, TN – Austin Peay State University's baseball team will look to jump back on the winning track when it meets Morehead State in a three-game Ohio Valley Conference set at Allen Field.
Due to rain in the forecast, the weekend schedule has been modified. The series will start with a 1:30pm (CT), Friday doubleheader with a 1:00pm (CT), Saturday contest currently scheduled for the finale.

Clarksville, TN – Today, Thursday, April 28th, 2016, the Clarksville Police Department hosted a promotion ceremony. Chief Al Ansley presented Detective Gregory Rosencrants with a Promotion Certificate to the rank of Sergeant.
In attendance with Sergeant Rosencrants were his wife Veronica, his mother Karen Torrey from Michigan, his three daughters—Samantha, Cassandra, and Ashley; and his son Carter.
Austin Peay Sports Information

Cape Girardeau, MO – With the forecast of heavy rain over the weekend, Austin Peay State University will see its three-game Ohio Valley Conference softball series start at Southeast Missouri pushed up a day.
Originally scheduled for a Saturday-Sunday matchup, the Governors (7-34, 3-18 OVC) now will open play versus the Redhawks (13-30, 7-14 OVC) with a 2:00pm, Friday doubleheader at the Southeast Softball Complex, with the Saturday single game start time still to be determined with the weather trepidations.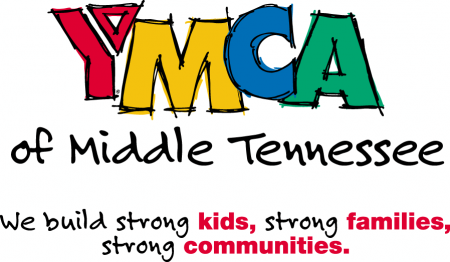 Clarksville, TN – Get on your mark, Middle Tennessee: the YMCA Race Series kicks off its 2016 season with the 3rd Annual Gauntlet presented this year by CDE Lightband on Saturday, May 21st.
For its second year, the race is again set to take teams of two on three miles of trails through Rotary Park, with 11 fun and challenging partner obstacles in your route.
«Read the rest of this article»
APSU Sports Information

Muscle Shoals, AL – You couldn't blame Austin Peay State University men's golf coach Robbie Wilson for playing "The What If Game," Wednesday, after the final round of the Ohio Valley Conference tournament, played on the Robert Trent Jones Trail Fighting Joe Course at the Shoals.
With seniors Austin Kramer and Chris Baker leading the way, his Governors shot a 3-under 285—tying for the day's low round—to move up to eighth in the final tourney standings.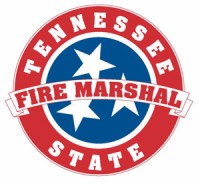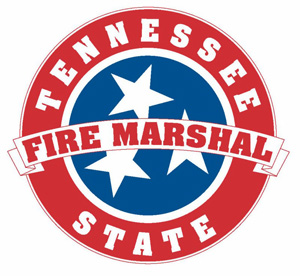 Nashville, TN – For many Tennesseans, pets provide comfort, friendship, and unconditional love. Unfortunately, a pet can not only be the victim of a home fire, but the unintentional cause of it as well. The Tennessee State Fire Marshal's Office wants to educate pet owners on important precautions to keep pets, people, and property safe from fire.
"We remind Tennesseans that fire safety is a key component of responsible pet ownership," said State Fire Marshal and Commerce & Insurance Commissioner Julie Mix McPeak. "Simple preventative measures can and should be implemented to protect pets from the devastating effects of fire."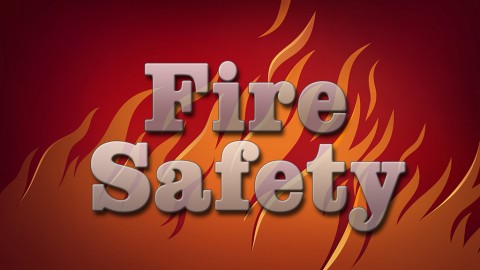 «Read the rest of this article»
Written by Preston Dyches
NASA's Jet Propulsion Laboratory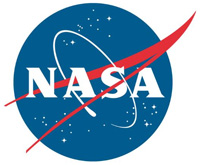 Pasadena, CA – Of the hundreds of moons in our solar system, Titan is the only one with a dense atmosphere and large liquid reservoirs on its surface, making it in some ways more like a terrestrial planet.
Both Earth and Titan have nitrogen-dominated atmospheres — over 95 percent nitrogen in Titan's case. However, unlike Earth, Titan has very little oxygen; the rest of the atmosphere is mostly methane and trace amounts of other gases, including ethane. And at the frigid temperatures found at Saturn's great distance from the sun, the methane and ethane can exist on the surface in liquid form.
«Read the rest of this article»