Topic: 1400 AM WJZM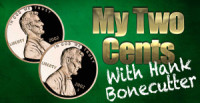 Clarksville, TN – Today, I paid my final respects to the one man who had the most influence on me and my career. To the man who took a chance on me, who believed in me, who showed me what it was like to be great.
Today I said farewell to Charlie Malone.
«Read the rest of this article»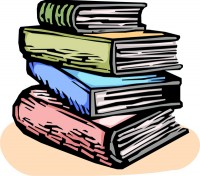 Clarksville, TN – The 50 Magnificent Men Book Release and Signing Event is one moment in time to be held in Clarksville, TN, Sunday, May 31st from 1:00pm-4:00pm at the Wilma Rudolph Event Center, Clarksville,TN.
The book Magnificent Men compiled by author and visionary Treva R. Gordon, of Clarksville, TN combines 50 stories from men who have each authored their very own chapter to share inside the book Magnificent Men, and each share their personal stories of inspiration and faith.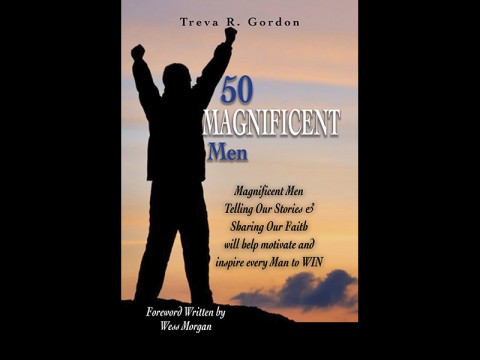 «Read the rest of this article»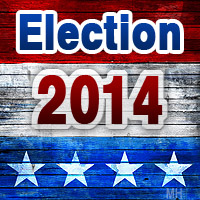 Clarksville, TN – Clarksville Mayoral candidate and Ward 10 councilman Bill Summers has three events scheduled in the Clarksville area tomorrow, Saturday, October 11th, 2014.
Summers will be a guest on Clarksville in Review, a morning radio talk show on local radio station WJZM 1400AM. The interview, which will cover Summers' mayoral platforms and vision for Clarksville, will air between 8:00am and 10:00am on WJZM 1400AM and online at www.WJZM.com
«Read the rest of this article»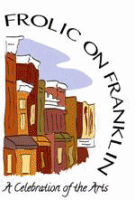 Clarksville, TN – Downtown Clarksville's 9th Annual "Frolic on Franklin: A Celebration of the Arts" will take place Saturday, September 13th from 8:30am-3:30pm.
The free event will showcase the works of more than 30 artists, staged entertainment, art demonstrations, and a doggie fashion show – all along the 100 block of historic Franklin Street.
A variety of original fine art, as well as handmade crafts, will be on display including paintings and photography, jewelry, clay garden items, wood work, purses and fabric accessories, pottery, candles, jewelry, woven and knitted items, and seasonal gifts. Items will be for sale with prices ranging from $2.00 – $500.00.
«Read the rest of this article»
Austin Peay Sports Information Office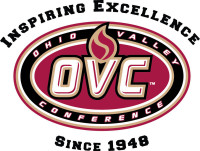 Brentwood, TN – On Friday the Ohio Valley Conference announced that Greg Walker, radio voice of men's basketball for Austin Peay for over 30 years, has been named the winner of the 2013-14 OVC Media Award given to a media member currently covering an OVC beat, while Gene McLean, who covered Eastern Kentucky for the Lexington Herald-Leader in the 1980s, was bestowed the OVC Media Lifetime Achievement Award given to a media member who formerly covered the OVC.
«Read the rest of this article»
Listen to Clarksville's 1400AM WJZM's "Rendezvous Radio" for a discussion of the 101st's History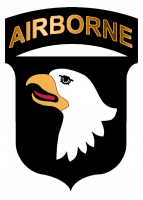 Fort Campbell, KY – In celebration of its 72nd birthday, the 101st Airborne Division (Air Assault) will host a division run scheduled for 6:30am, August 8th, 2014, as well as other events the following week.
The 101st was activated August 16th, 1942, at which time it did not have a history yet, but it had a "rendezvous with destiny." Those enduring words were spoken then by the 101st's first commander, Maj. Gen. William C. Lee.
«Read the rest of this article»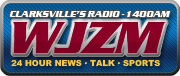 Clarksville, TN – On Saturday, March 1st, Clarksville City Councilman for Ward 10 Bill Summers will be on 1400am WJZM at 9:00am.
Due to the radio station's schedule, it is a taped program so no call-ins will be available.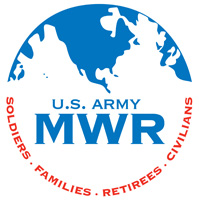 Fort Campbell, KY – Join the Fort Campbell community for our July Eagle Challenge Fitness Tour event. On July 13th, Fort Campbell, along with the 1st Brigade Combat Team "Bastogne", will host the "Brutal Fitness 5K Challenge".
This 5K road race will be filled with nine brutal physical challenges that will test your strength, stamina, and endurance.  Race officials have included three levels of difficulty for the physical events and even a special 1K "Little Brute" Family and kids course. «Read the rest of this article»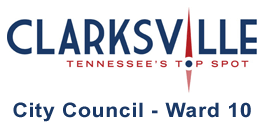 Clarksville, TN – This is a continuation of my June 9th, 2013 budget report. Here are some more of the main issues that were worked on.
Part-Time Employee Pay Raise – A council member amendment was made to raise part-time park employee salaries by 25-cents an hour. Some of these employees make minimum wage and it takes several years of city service to see any type of hourly increase. «Read the rest of this article»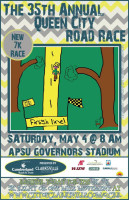 Clarksville, TN – The 35th Annual Queen City Road Race will be Saturday, May 4th. Registration is going on now.
The Queen City Road Race event is a Clarksville tradition promoting fitness and fun for all ages. The 7K and 5K race route takes runners through the streets of Historic Downtown Clarksville, beginning and ending at Austin Peay State University's Governors Stadium, while the One Mile Movement takes you on an exciting tour of a portion of the APSU campus.
For over thirty years, hundreds of Clarksville-Montgomery County and Fort Campbell school students, teachers and family members have participated in this Clarksville tradition.
«Read the rest of this article»