Topic: 3-187 Infantry Regiment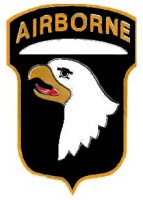 Fort Campbell, KY – In the largest flight to return from Afghanistan yet, 342 Soldiers from two different 101st Division units returned home on Tuesday from Afghanistan. The flight was comprised of 136 members of the 3rd Brigade combat Team (Rakkasans), and 206 members of the 101st Combat Aviation Brigade (Wings of Destiny). The flight marked a significant milestone in the return of the 3rd Brigade Combat Team with the return of the unit colors of the 3-187 Infantry Regiment  "Iron Rakkasans".
Family and friends of the returning soldiers had gathered together to give their loved ones a proper welcome home.
«Read the rest of this article»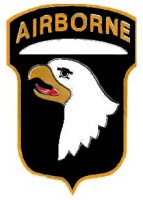 For the soldiers of Bravo Company, 3-187 Infantry Regiment, 101st Airborne Division (Battlehard), training is a never ending proposition. How well they learn these lessons here at home, can become a matter of life or death during their time in the combat zones of Afghanistan and Iraq. The exercise they were presented with this evening comes straight from the Poppy fields of Afghanistan.
We were to meet up with the units participating in the exercise out in the field. When we arrived, the soldiers who had arrived before us had already spread out and conducted their security sweeps. Listening and observation posts were established covering the various approaches to the pickup zone. The units to be transported were in a waiting state known as PZ posture. As you might guess PZ stands for Pickup Zone.
«Read the rest of this article»