Topic: 3rd Battalion
Written by Sgt. Justin Moeller
5th Special Forces Group (Airborne)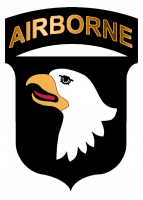 Fort Campbell, KY – By signing an enlistment contract, Soldiers are already showing their dedication not only to their local community but to their country as a whole.
However, fulfilling the call of duty is sometimes not enough. For Sgt. 1st Class Christopher Roberts, a food service sergeant with 3rd Battalion, 5th Special Forces Group (Airborne), it was an opportunity to use the skills the Army trained him to do, to better his community.
«Read the rest of this article»
Written by Staff Sgt. Joel Salgado
3rd Brigade Combat Team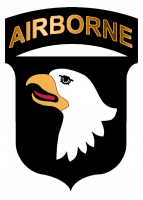 Fort Campbell, KY – Teams from 101st Airborne Division units and Fort Campbell competed in a series of marksmanship events on Tuesday during the 101st Airborne Division's Week of the Eagles.
"Competition breeds Excellence," said 1st Lt. Jonathan Pickens, the planner for the Week of the Eagles Marksmanship Competition. "It also helps build that competitive edge that we need to take to the enemy when we're deployed overseas."
«Read the rest of this article»
Written by Staff Sgt. Joel Salgado
3rd Brigade Combat Team Public Affairs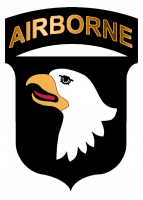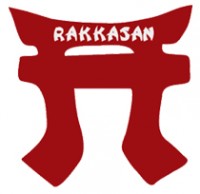 Fort Campbell, KY – Growing up in Fontana California, Andre Shinda loved to play sports. He played football through high school and wanted what every other high school football player did, to go to the pros.
By his junior year in high school, Shinda was already being looked at by college universities. He was fortunate to make it out of the area he grew up in. Many of his friends and teammates were not. Some had run-ins with the law, others problems with illegal substances.
«Read the rest of this article»
Written by U.S. Army Spc. Brian Smith-Dutton
Task Force 3-101st Airborne Division PAO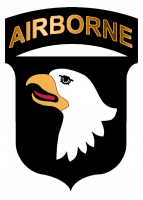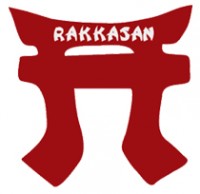 Khowst Province, Afghanistan – Soldiers assigned to Company G, 3rd Battalion, 320th Field Artillery Regiment, 3rd Brigade Combat Team "Rakkasans," 101st Airborne Division (Air Assault), joined with the Afghan National Army's 4th Kandak, 1st Infantry Brigade, 203rd Afghan Army Corps, on a partnership support mission in Qalandar District, Khowst Province, Afghanistan, January 8th, 2013.
«Read the rest of this article»
Written by Sgt. Alan Graziano
3rd Brigade Combat Team
Fort Campbell, KY –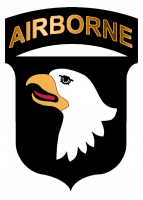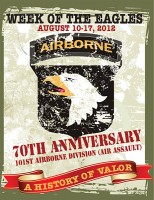 Nearly 120 Soldiers from the 101st Airborne Division participated in the 2012 Week of the Eagles Marksmanship Competition here August 14th to provide the Soldiers a challenging and realistic assessment of their marksmanship skills and provide scores toward the Commander's Cup.
Out of the seven units that competed, the 2nd Brigade Combat Team "Strike" won first place overall, the 3rd Brigade Combat Team "Rakkasans" won second place and the 1st Brigade Combat Team "Bastogne" won third place. The scoring system for all of the events provided each team one point per hit on target and deducted one point per safety violation and for every 30 seconds of the timed movements between firing orders. The winner was determined by the total hit count remaining after all deductions.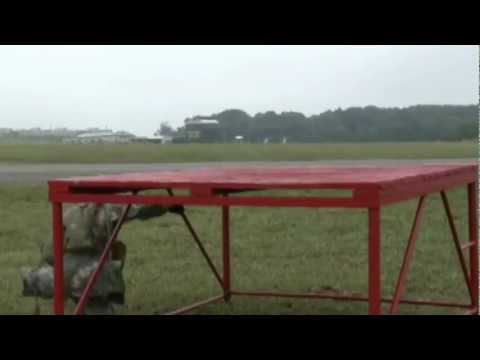 «Read the rest of this article»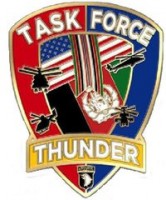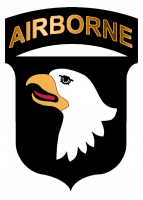 Fort Campbell, KY – The 159th Combat Aviation Brigade part of the 101st Airborne Division held a ceremony uncasing their unit colors at the Fort Campbell Army Airfield's Passenger Processing Center on March 22nd.
The colors uncasing ceremony is a time-honored tradition that marks the final step of redeployment for the brigade from its yearlong mission providing rotary-wing aviation support throughout southern Afghanistan.
«Read the rest of this article»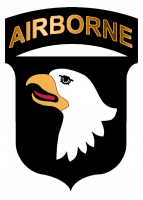 Fort Campbell, KY – The Gander Crash happened 26 years ago yesterday, but for those who lived through the aftermath of that tragic plane crash the memories are as fresh as if it happened yesterday. Fort Campbell and the 101st Airborne Division honored the memories of those who lost their lives in a short ceremony yesterday.
The Ceremony was held at the Task Force 3-502 Memorial. On this memorial are the names of the 248 Screaming Eagles who where killed in the crash; along with a verse from the Bible, Isaiah 10:30-31, which reads "They that wait upon the Lord shall renew their strength: they shall mount up with wings as Eagles." The memorial also features a grove of trees in perfect formation, each one represents a soldier who lost their life, a small stone sits at the foot of the tree identifying the specific soldier that tree represents.
«Read the rest of this article»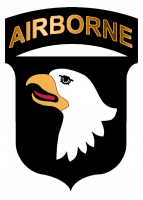 Fort Campbell, KY – The loss of an American soldier is never an easy thing to handle, It does not matter if you personally knew them or not.  Our entire nation mourns right along with the soldier's family and loved ones.  The current deployment has been especially tough on the 101st Airborne Division, with 116 soldiers having lost their lives. Yesterday, the sacrifice made by "8 courageous Screaming Eagles", seven men and one woman was recognized in a ceremony held at the 101st Division Headquarters at the Fort Campbell Army Base.
The atmosphere was heavy, you could sense of emotion that this ceremony brought with it. Family members and loved ones gathered before the ceremony talking quietly amongst themselves remembering the soldiers they were there to honor.  Present at the ceremony were wives, fiancée, husbands, mothers, fathers, sisters, brothers, sons, daughters, friends, community leaders, brothers and sisters in arms, and so much more. Each one was dealing with their personal grief in a myriad of ways.
«Read the rest of this article»
Written by U.S. Army Pfc. Chris McKenna, 3rd Brigade Combat Team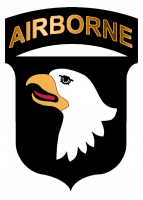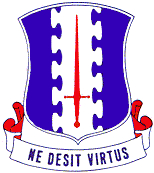 Khost Province, Afghanistan – U.S. and Afghan forces struggled against the elements to rescue almost 100 Afghans trapped in the flooded river beds of Khost Province August 4th.
Rising waters, the result from a week's worth of unseasonal rain in the province, left Afghan travelers stranded amongst the dry river beds frequently used for travel in the area.
With dozens of people trapped, combined forces sprung into action, loading onto UH-60 Black Hawk helicopters and flying into the difficult terrain.
While the helicopters hovered roughly three to four feet over the muddy ground, U.S. Soldiers snap-linked and fast-roped out to recover people before they drowned.
«Read the rest of this article»
By Army Pfc. Christopher McKenna
3rd BCT, 101st Abn. Div. (AASLT), PAO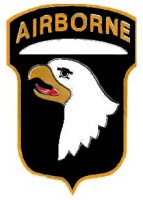 FOB SALERNO, Afghanistan (May 13th 2010) – Many Soldiers have received Bronze Stars and Army Commendation Medals, but relatively few know the pride that comes with adding the small metal "V" to the ribbon – a device that denotes the award was presented for acts of valor.
On May 12, 11 more Soldiers learned what it felt like to have their courage publicly recognized when they received awards with "V" Devices at a ceremony at Forward Operating Base Salerno, where U.S. Army Lt. Gen. David Rodriguez, commander for International Security Assistance Force Joint Command, was on hand to present awards.
«Read the rest of this article»