Topic: 7th Infantry Division
Written by David Vergun

Washington, D.C. – Working out or losing weight often tops the list for New Year's resolutions — with varying degrees of success experienced by those who do.
Those resolutions can be achieved painlessly, and, people don't have to wait until 2014 to get started, according to a family medicine doctor at Madigan Army Medical Center in Joint Base Lewis-McChord, or JBLM, Wash.
Dr. (Col.) John O'Brien, who is also chief of Operational Medicine, is convinced he knows what he's talking about because he said it worked for him.
«Read the rest of this article»
Private First Class Glenn Schoenmann's body will return after 62 years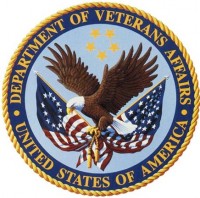 Nashville, TN – Tennessee Governor Bill Haslam and Department of Veterans Affairs Commissioner Many-Bears Grinder solemnly announce the body of Private First Class Glenn Schoenmann will finally be laid to rest after 62 years.
Schoenmann was assigned to Company M, 3rd Battalion, 31st Infantry Regiment, 7th Infantry Division in the United States Army when he was involved in the infamous Battle of Chosin Reservoir in North Korea on November 28th, 1950.
«Read the rest of this article»