Topic: 911 Call

Clarksville, TN – Last night, October 3rd, 2016, between 11:22pm and 11:27pm, Clarksville Police Department officers responded to Blakemore Drive after receiving a 911 call of a Home Invasion.
The suspects forced entry into the house and shot a male that was inside. Due to the quick arrival of officers, the suspects fled before being able to take property.
«Read the rest of this article»

Clarksville, TN – Clarksville Police District One patrol officers and paramedics were dispatched to a home on Harrier Court at 8:52pm Thursday, September 22nd, 2016 because of an E911 call from the resident who said a man with gunshot wounds was at the front door.
First responders discovered an 18-year-old black male Clarksville resident with two gunshot wounds.
«Read the rest of this article»

Clarksville, TN – Montgomery County Sheriff's Deputy Ethan Moss was the recipient of a Tennessee Senate Joint Resolution to honor and commend him for his heroism.
In February, Moss responded to a 911 call in the 700 block of Merritt Lewis Lane. Upon arrival he found the homeowner unconscious and not breathing. Moss administered the automated external defibrillator (AED) and started CPR.
«Read the rest of this article»

Clarksville, TN – On Tuesday, May 10th, 2016 at 3:51pm, the Montgomery County Sheriff's Office respond to a 911 call at 3630 Houston Road in Cumberland Furnace regarding a shooting.
Benjamin Luck, 33, called 911 stating he had shot his wife.
Upon arrival, deputies located a shooting victim, Daria Paulina Luck, 35, in the home. Montgomery County Emergency Medical Services responded to the scene and pronounced the victim deceased.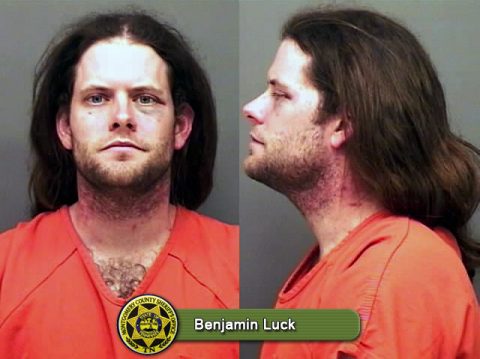 «Read the rest of this article»

Clarksville, TN – On February 8th, 2016 at 3:32pm, Kristy Boase stated to a Clarksville Police Officer that on February 5th, 2016 at the Walmart on the 3000 block of Wilma Rudolph Boulevard, she was approached by an unknown black male as she was putting groceries in her vehicle that was parked near the fuel pump area of the lot.
She said she noticed the male standing near a vehicle along with two other black males a short distance away. Boase stated that the male said, "Let me help you with the groceries."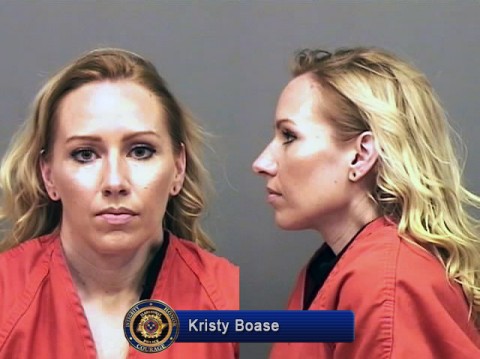 «Read the rest of this article»

Clarksville, TN – This morning, Friday, March 11th, 2016, Fort Campbell SGT Jamil Moore was recognized by the Clarksville Police Department for leading CPD Officers to the suspect responsible for multiple vehicle burglaries on Thistlewood Drive. District 1 Commander, Capt David Crockarell, presented SGT Moore with a Citizen Commendation Certificate and a CPD Coin.
On February 28th, 2016, at approximately 11:20pm, SGT Jamil Moore came into contact with a subject walking in his neighborhood on Thistlewood Drive. SGT Moore continued to observe the subject until he noticed the subject walking from car to car trying to open the doors.
«Read the rest of this article»

Clarksville, TN – In the last few days, a Clarksville resident in the Savannah West Subdivision has been posting on his Facebook page that there was a sexual predator in his neighborhood on September 9th, 2015.
On his post, he stated that a white male with short hair driving a grey BMW tried to abduct a 12-year-old female. After his attempt was unsuccessful, he circled around and went after two boys.
«Read the rest of this article»


Clarksville, TN – Montgomery County Sheriff's Deputy Kelly Potter was off duty and taking a friend to work early Sunday morning around 5:45am when he observed a suspicious silver car pulled over on the side of Highway 12. He then saw a young white male running from the Glenstone Springs neighborhood and across a field carrying a large black box.
The subject ran to the silver car, threw the item into the car, jumped in the passenger seat, and the car took off. Deputy Potter said he was able to get the license plate number and called 911 while following the car.
«Read the rest of this article»

Clarksville TN – Just after 12:00pm Saturday, May 23rd, 2015, Clarksville Police Department District Three Patrol Officer Brad Crowe was dispatched to the Victoria's Secret store in Governors Square Mall at 2801 Wilma Rudolph Boulevard to investigate an E911 report of intimidation and shoplifting.
A store manager told the officer that three black females had gotten into a confrontation with her, cursing her, throwing a dress, and threatening to hit her.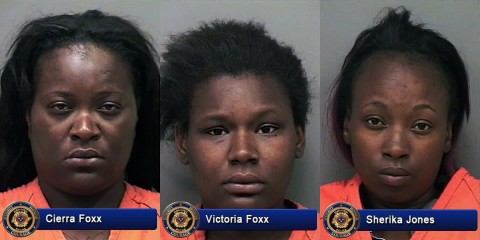 «Read the rest of this article»

Clarksville, TN – District Two patrol units were dispatched to a reported shooting in the Summit Heights neighborhood at 3:34pm today, May 22nd, 2015. Officers discovered a man with multiple gunshot wounds and a white SUV with bullet damage at the Summit Heights exit onto Paradise Hill Road.
The man was taken by ambulance to a landing zone at Barksdale Elementary School and loaded onto a Life-Flight helicopter for transport to a Nashville hospital. The victim is still alive at this time.
«Read the rest of this article»