Topic: 911 Call
Written by David E. Gillespie
Blanchfield Army Community Hospital
Fort Campbell, KY – Despite her young age and small stature, a rather modest and unassuming 11-year-old girl became one of the unlikeliest heroes last month as she sprang into action, performing the Heimlich maneuver on her choking father.
For her lifesaving actions, sixth-grade student Holly Widen was recognized at Fort Campbell's Wassom Middle School March 26th, and received a coin and Certificate of Appreciation from Blanchfield Army Community Hospital Commander Col. George N. Appenzeller. The commander and Emergency Medical Services staff members, one of whom responded to the 911 call, lauded Holly's actions.
«Read the rest of this article»

Clarksville, TN – On the morning of March 13th, 2015 at 9:12am, Clarksville Police Officers were dispatched to the 900 block of Power Street in response to a 911 call of a man lying on the ground.
When officers arrived they discovered 31 year old Donnie Kennedy of Cedar Hill Tennessee. Mr. Kennedy was pronounced deceased on the scene. «Read the rest of this article»

Clarksville, TN – Early this morning, Thursday, February 5th, 2015 at 12:48am, the Clarksville Police Department responded to a suicidal male subject in the area of Parade Drive and Firebreak Drive. The subject called 911 stating he was suicidal and would kill anyone who attempted to stop him.
As CPD Officers responded to the area, it appeared that the subject parked his vehicle in a location for an ambush as he fired at least two rounds that struck a patrol vehicle. «Read the rest of this article»

Clarksville, TN – Clarksville Police Detective Nick Newman is investigating an Attempted Carjacking that occurred on December 5th, 2014 between the times of 10:15pm and 10:37pm.
The victim stated that the two suspects asked him to take them to the store to get a cigar. The victim picked the suspects up on Poston Street and took them to a store on Kraft Street. The suspects then asked the victim to take them to a friend's house. The suspects instructed the victim to turn left off of Kraft Street onto Parham Drive. «Read the rest of this article»

Montgomery County, TN – A man was arrested Saturday for refusing to pay taxi fare from Nashville to Clarksville and threatening to shoot the taxi driver with a shotgun.
Around 5:00am, the taxi driver was dropping off the man in Clarksville when he displayed the gun. The driver then called 911 and reported the incident.
Montgomery County Sheriff's Deputies responded to the call and arrested Steven Aaron White without incident.
«Read the rest of this article»

Clarksville, TN – On November 25th, 2014 at 9:31pm, the Clarksville Police Department responded to an Aggravated Assault at the 400 block of Donna Court.
There were shots fired into a vehicle and one of the shots struck the driver, victim 1. The passenger, victim 2, stated that he and victim 1 had just left the BP Gas Station on Lafayette Road and traveled to the area of Woodale Drive.
As they were traveling down Woodale Drive towards Donna Drive they noticed a vehicle approaching them from the rear. «Read the rest of this article»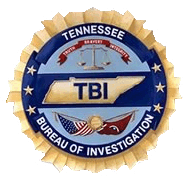 Nashville, TN – Agents from the Tennessee Bureau of Investigation have obtained indictments for a Rutherford County man accused of pointing a weapon at two Sheriff's deputies.
At the request of then-16th District Attorney General Bill Whitesell, TBI Special Agents began investigating the May 6th officer-involved shooting of Jeffery T. Newton. Earlier that day, Newton's wife placed a 911 call, stating her husband had a gun and threatened to take his life in the woods behind their Murfreesboro home.
«Read the rest of this article»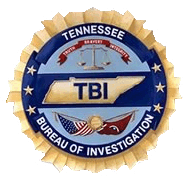 Nashville, TN – Tennessee Bureau of Investigation has arrested a Lewis County mother and daughter accused of filing a false report of rape.
At the request of 21st District Attorney General Kim Helper, TBI Special Agents began investigating Regina Hobbs and Kylie Barber on July 31st.
During the course of the investigation, Agents developed information that on June 14th, during a domestic argument, Regina Hobbs pointed a firearm at her husband at their residence on Thomas Avenue in Hohenwald.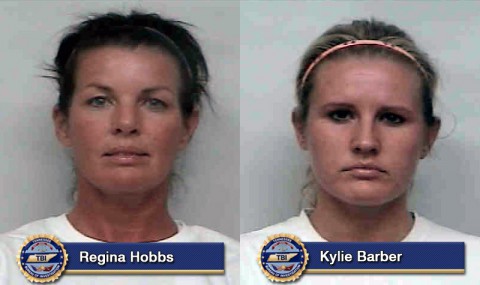 «Read the rest of this article»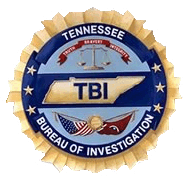 Jackson, TN – The Tennessee Bureau of Investigation yielded warrants that led to the arrest today of a 25-year old Benton County man, charged with first degree murder and aggravated child abuse of a seven-month-old child.
On August 22nd, 2014, at the request of 24th District Attorney Hansel McAdams, TBI Special Agents, with the assistance of deputies from the Benton County Sheriff's Department and the Department of Children's Services, investigated the death of Joseph Hilliard.
«Read the rest of this article»

Clarksville, TN – Clarksville Police Department Detectives with assistance from Hopkinsville Police Department have taken a subject into custody for the stabbings that occurred at 605 Norris Drive this morning, July 11th, 2014.
Original 911 call advised that one individual was possibly shot, but both victims were stabbed.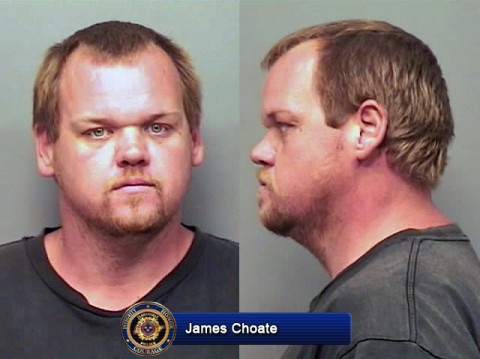 «Read the rest of this article»