Topic: ACT
Written by Curtis Johnson
Tennessee State Representative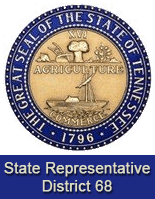 Nashville, TN – The first session of the 110th Tennessee General Assembly adjourned on May 10th, 2017, after passing major legislation that will benefit Tennesseans for generations to come. This is Part 7 of a 12 Part report.
This includes a measure making Tennessee the first state in the nation to offer all adults without a degree tuition-free access to community college; a new law rebuilding a safe and reliable transportation network, while reallocating revenues to maximize taxpayers' return on that investment; and a bill which provides a responsible path to improve access to broadband through investment, deregulation, and education.
Action in the General Assembly also included passage of a balanced budget which takes on no new debt, as well as legislation protecting the elderly, enhancing the state's robust job growth, cracking down on crime, and boosting efforts as the fastest improving state in the nation in K-12 student achievement. Following is a report on key legislation passed this year.
«Read the rest of this article»

Clarksville, TN – On April 4th, Austin Peay State University will hold a GovNow dual enrollment information session for high school juniors and seniors from across Tennessee interested in getting a jump start on their college careers at 6:00pm in the Morgan University Center, room 307 on the APSU campus.
A major component of GovNow (a reference to APSU's mascot, the Governor) is the incentive that students can earn four college-level classes for free.
«Read the rest of this article»

Clarksville, TN – Before Northeast High School senior Rebecca Armstrong matriculates to Austin Peay State University this fall, the Clarksville resident will have the unique opportunity to represent the state of Tennessee as a part of the annual American Spirit Awards.
Held June 8th-10th at the National World War II Museum in New Orleans, the American Spirit Awards celebrates individuals and organizations whose work reflects the values and spirit of those who served the country during the era of World War II.
«Read the rest of this article»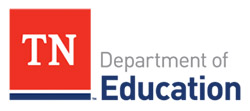 Nashville, TN – Tennessee Department of Education Commissioner Candice McQueen announced that newly released data from ACT show that nearly 1,300 more Tennessee public school students became eligible for the HOPE scholarship in 2016 by achieving composite scores of 21 or higher.
With more Tennessee students than ever before taking the ACT, Tennessee public high school students held steady at a 19.4 average score, whereas nationally scores declined as more students participated.
«Read the rest of this article»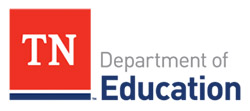 Nashville, TN – The Tennessee Department of Education announced today the launch of the statewide ACT Senior Retake Opportunity that provides every eligible high school senior, meaning any public school student who took the ACT as a junior, the ability to retake the ACT free of charge on Saturday, October 22nd, regardless of socioeconomic status.
Tennessee's historical ACT data indicate that students who retake the ACT typically increase their composite score by one to three points.
«Read the rest of this article»

Clarksville, TN – If you live or attend high school in a county outside of Tennessee that is within a 250-mile radius of Austin Peay State University, then you qualify for a discounted tuition rate for both undergraduate and graduate programs at Austin Peay.
High school students who have a 22 ACT (or 1020 SAT) or higher are eligible for an additional Provost Scholarship, bringing tuition rates within a few dollars of the University's in-state rate.
«Read the rest of this article»

Nashville, TN – The Tennessee Task Force on Student Testing and Assessment, comprised of 18 educators and education leaders from across the state, concluded six months of discussions and research as they released more than a dozen recommendations to address concerns about "too much testing" and to ensure the meaningful use of assessments across the state.
«Read the rest of this article»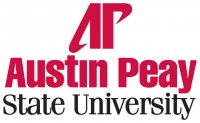 Clarksville, TN – In the spring of 2016, some of the area's brightest high school students—including public school, private school and home-schooled students—will have an opportunity to take a rigorous dual enrollment class at Austin Peay State University to see if they have what it takes to survive in the medical profession.
The class, Human Anatomy & Physiology, will be offered from January 19th – April 27th through APSU's Center for Extended and Distance Education, with Clarksville orthopedic surgeon Dr. Cooper Beazley leading the class.
«Read the rest of this article»
Hears Restructured Remediation Success Story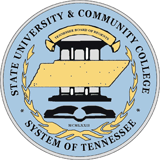 Cookeville, TN – Tennessee Board of Regents colleges are improving success rates for students who come to campus requiring remedial support.
Members of the Tennessee Board of Regents received the news during a report on academic initiatives at the Board's quarterly meeting on the campus of Tennessee Tech University today.
A pilot program involving almost 1,000 students that began at nine community colleges last year helped the colleges improve students' successful pass rate of the required freshman math course from about 10 percent to 62 percent overall, and in freshman writing from 30 percent to 74 percent. «Read the rest of this article»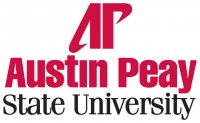 Clarksville, TN – There's a lot of buzz these days about Tennessee Promise and going to college for free. Tennessee Promise is a good option as a last dollar scholarship for high school students in Tennessee covering tuition and mandatory fees at Tennessee community colleges and colleges of applied technology.
Another option for high school students interested in taking advantage of Tennessee Promise would be to use the scholarship at a four-year University such as Austin Peay.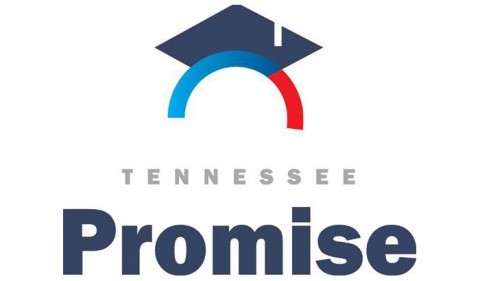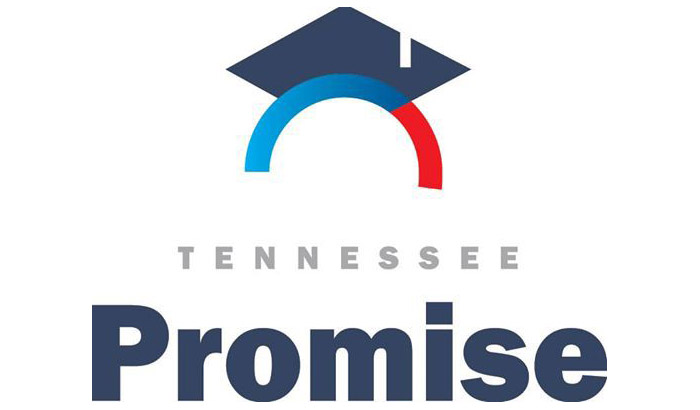 «Read the rest of this article»