Topic: Aggravated Assault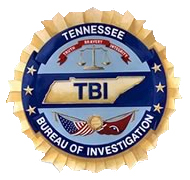 Nashville, TN – Special Agents from the Tennessee Bureau of Investigation have arrested and charged a Castalian Springs man accused of pointing a firearm at sheriff's deputies following a pursuit in October.
At the request of 18th District Attorney General Ray Whitley, TBI Agents began investigating the October 24th incident in Bethpage. During the course of the investigation, Agents determined John Francis Kimball (DOB 1-28-88) led deputies from the Wilson County Sheriff's Office on a brief pursuit from Lebanon to a location on Whitson Road.
«Read the rest of this article»
Good Samaritans Beware of Those With Bad Intentions

Clarksville, TN – Clarksville Police say good samaritans were trying to help take a thief off the streets, but the reward for their efforts was that a man pulled a knife and threatened them.
On December 9th and 10th, there were two separate incidents at different locations in two days where good samaritans tried to stop a shoplifter after they witnessed a man stealing merchandise from the store.
«Read the rest of this article»

Clarksville, TN – Clarksville Police are looking for two men, with warrants, involved in a home invasion which occurred on Beech Street, November 25th, 2017, around 9:00pm.
The two men, who knew the victim, forced their way into a Beech Street residence and a fight ensued resulting in a man being assaulted. At one point during the confrontation, a handgun was brandished. The men left the scene prior to officers arrival.
The two men have been identified as: Darius Jaron Kehoe, 23 and Deaundre Maurice Catlett, 28.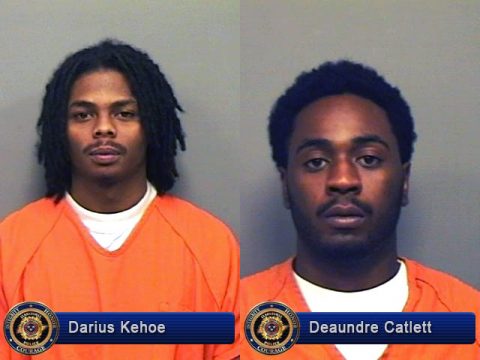 «Read the rest of this article»

Clarksville, TN – The Clarksville Police Department reports Jonathan Ray Humphrey was located and booked into Montgomery County Jail. He is charged with Aggravated Assault with a $25,000 bond.
On Wednesday, December 6th, 2017, around 3:30am, CPD Officer Trescott saw a vehicle occupied with four people inside in front of a Cherry Tree Drive residence.
«Read the rest of this article»

Clarksville, TN – On November 7th, 2017 around 4:20pm, Clarksville Police report a 31 year old jogger got into an argument with the owners of a large pit bull about the dog not being on a leash and running toward the jogger.
A man, later identified as Jonathan Ray Humphrey, pulled out a large knife walked toward the victim putting him in fear for his safety. The victim ran into a convenience store and was followed by Humphrey who yelled profanities at the man and then walked out.
«Read the rest of this article»

Clarksville, TN – On Monday, November 13th, 2017 around 1:30am, Clarksville Police Officers were called to a welfare check about a man being on a Madison Street business parking lot, sitting inside of a vehicle for about an hour.
When officers arrived, they found Dalton Lawrence inside of the vehicle. Lawrence had warrants on file for two counts of Aggravated Assault and Theft of a Motor Vehicle. He was also found to have methamphetamine and unlawful drug paraphernalia in his possession.
«Read the rest of this article»

Clarksville, TN – On Wednesday, November 1st, 2017 around 11:00pm, CPD Officers responded to a stabbing which had already occurred in the area of Golden Drive.
When officers arrived they found a 35 year old man who had sustained knife wounds to his arm and stomach. The investigation uncovered the 35 year old and his girlfriend had given Dalton Lawrence a ride to a Golden Drive house to hang out with friends.
«Read the rest of this article»
Looking for Love in the Wrong Places Can Get You in a Bad Situation

Clarksville, TN – Looking for love in the wrong places has gotten three men into bad situations in the last week. In all three incidents, the men had started communicating with a woman through social media or an online dating site and agreed to meet in person.
In each case, a meeting place was agreed upon and the men went to meet their own special online mystery woman. That's when things really went bad and, needless to say, the men did not end up with a pleasant dating experience.
«Read the rest of this article»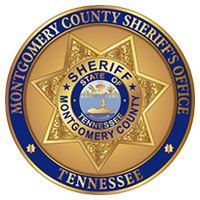 Clarksville, TN – Montgomery County Sheriff's Office Investigators are asking for the public's assistance in locating two suspects wanted for aggravated kidnapping, aggravated assault, and robbery.
On September 23rd, 2017, Kelly Ceiborn Halliburton and Adam Wayne Felts entered a home in the 200 block of Oak Plains Road. Halliburton and Felts demanded $800.00 from a female resident. When she was unable to produce the money, they robbed, assaulted, and forcibly removed her from the residence.
«Read the rest of this article»

Clarksville, TN – On Sunday, September 24th, 2017 around 3:50pm, Clarksville Police located Timothy Hutcherson in the Market Street area and took him into custody without incident.
Hutcherson had an aggravated assault warrant on file for an incident that occurred on September 21st, 2017.
Clarksville Police Officers responded to 1671 Fort Campbell Boulevard for a fight in progress with shots fired.
«Read the rest of this article»