Topic: Aggravated Assault

Clarksville, TN – Clarksville Police are trying to locate a man, Clarence Smith, 26, B/M with an Evading and Four Aggravated Assault Warrants on file.
On March 29th, 2018, around 11:30am, officers were flagged down on Tobacco Road by four females who said they had been shot at by Clarence Smith who fled from the area in a white Cadillac with a temporary tag; there were visible bullet holes in their car.
«Read the rest of this article»

Clarksville, TN – On January 3rd, 2018, around 4:55pm, Clarksville Police Officers attempted a traffic stop in the area of Circle Drive when the tag on a maroon Blazer did not come back registered to the vehicle. The vehicle fled from the officers when the traffic stop was initiated.
It was later found behind a house on Woody Hills Drive. Officer Hudgin approached the vehicle, he heard voices, and started to yell verbal commands, at which time, Jason Evitts, appeared from the corner of the house with his hands up. When Evitts was told to get on the ground, he complied and was handcuffed by Officer McLaughlin.
«Read the rest of this article»
A case of road rage resulted in a vehicle being struck by a 45 caliber handgun round.

Clarksville, TN – On Monday, January 8th, 2018, around 5:30pm, Clarksville Police received a call that a 28 year old man was shot at on Wilma Rudolph Boulevard by someone driving a dark colored Dodge Ram pickup.
After the man was shot at, he called 911, and followed the vehicle until told to discontinue by dispatchers. Officers located a vehicle matching the description provided by the victim and pulled over it over a few minutes later on Kraft Street.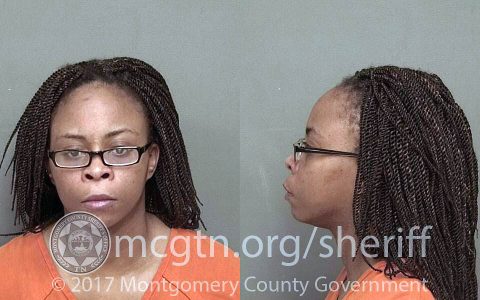 «Read the rest of this article»

Clarksville, TN – On December 23rd, 2017 around noon, Clarksville Police received a road rage complaint about a man in a pickup truck that followed a car, with a family of five, from Paris Landing Bridge all the way to Clarksville.
The driver of the pickup, later identified as Herbert Barry Clark, was behind their car flashing his headlights and making hand gestures for them to pull over which placed the family in fear for their personal safety.
«Read the rest of this article»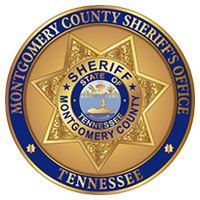 Clarksville, TN – Investigators with the Montgomery County Sheriff's Office are asking for the public's assistance in identifying a suspect responsible for two armed robberies at two local businesses.
The first incident occurred at the Dollar General Market at 5425 Ashland City Road on December 14th, 2017 at 9:00pm.
A masked suspect is seen on video surveillance entering the store carrying a firearm and rock. He uses the rock to keep the automatic doors open while demanding money from the cashier.
«Read the rest of this article»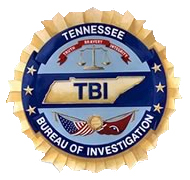 Nashville, TN – Special Agents from the Tennessee Bureau of Investigation have arrested and charged a Castalian Springs man accused of pointing a firearm at sheriff's deputies following a pursuit in October.
At the request of 18th District Attorney General Ray Whitley, TBI Agents began investigating the October 24th incident in Bethpage. During the course of the investigation, Agents determined John Francis Kimball (DOB 1-28-88) led deputies from the Wilson County Sheriff's Office on a brief pursuit from Lebanon to a location on Whitson Road.
«Read the rest of this article»
Good Samaritans Beware of Those With Bad Intentions

Clarksville, TN – Clarksville Police say good samaritans were trying to help take a thief off the streets, but the reward for their efforts was that a man pulled a knife and threatened them.
On December 9th and 10th, there were two separate incidents at different locations in two days where good samaritans tried to stop a shoplifter after they witnessed a man stealing merchandise from the store.
«Read the rest of this article»

Clarksville, TN – Clarksville Police are looking for two men, with warrants, involved in a home invasion which occurred on Beech Street, November 25th, 2017, around 9:00pm.
The two men, who knew the victim, forced their way into a Beech Street residence and a fight ensued resulting in a man being assaulted. At one point during the confrontation, a handgun was brandished. The men left the scene prior to officers arrival.
The two men have been identified as: Darius Jaron Kehoe, 23 and Deaundre Maurice Catlett, 28.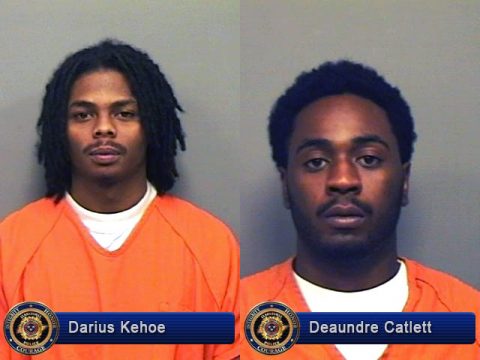 «Read the rest of this article»

Clarksville, TN – The Clarksville Police Department reports Jonathan Ray Humphrey was located and booked into Montgomery County Jail. He is charged with Aggravated Assault with a $25,000 bond.
On Wednesday, December 6th, 2017, around 3:30am, CPD Officer Trescott saw a vehicle occupied with four people inside in front of a Cherry Tree Drive residence.
«Read the rest of this article»

Clarksville, TN – On November 7th, 2017 around 4:20pm, Clarksville Police report a 31 year old jogger got into an argument with the owners of a large pit bull about the dog not being on a leash and running toward the jogger.
A man, later identified as Jonathan Ray Humphrey, pulled out a large knife walked toward the victim putting him in fear for his safety. The victim ran into a convenience store and was followed by Humphrey who yelled profanities at the man and then walked out.
«Read the rest of this article»