Topic: aggravated burglary

Clarksville, TN – On Sunday, December 24th, 2017, Clarksville Police Officers responded to an Aggravated Burglary at Bob White Drive.
The family came home on Christmas eve to find their back door kicked in and, among other items, all of the Christmas presents were stolen from under the tree. The children were devastated.
«Read the rest of this article»

Clarksville, TN – Clarksville Police are looking for two men, with warrants, involved in a home invasion which occurred on Beech Street, November 25th, 2017, around 9:00pm.
The two men, who knew the victim, forced their way into a Beech Street residence and a fight ensued resulting in a man being assaulted. At one point during the confrontation, a handgun was brandished. The men left the scene prior to officers arrival.
The two men have been identified as: Darius Jaron Kehoe, 23 and Deaundre Maurice Catlett, 28.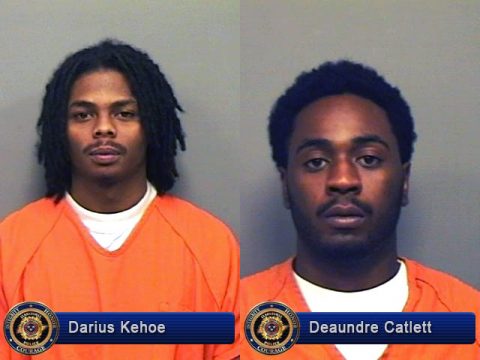 «Read the rest of this article»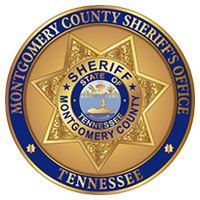 Clarksville, TN – Investigators with the Montgomery County Sheriff's Office led by Sergeant William Wall apprehended Cemage Darquez Garrard at approximately 3:00pm this afternoon, November 25th, 2017 at an apartment in the 700 block of Main Street.
Garrard, 23, had multiple warrants on file for two counts of aggravated kidnapping, two counts of aggravated robbery, aggravated burglary, two counts of felony evading in a vehicle, three counts of driving on a suspended or revoked license, improper stopping at a stop sign, following to close, leaving the scene of an accident, violation of probation and escape.
«Read the rest of this article»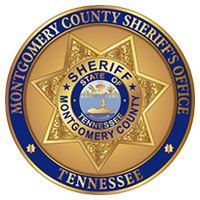 Clarksville, TN – Warrant Wednesday is being conducted by the Montgomery County Sheriff's Office (MCSO) to help reduce the over 6000 active warrants on file.
Every Wednesday three wanted individuals will be spotlighted on the Sheriff's Office Facebook page. They will be chosen based on felonies committed, number of warrants on file, or if they are considered dangerous.
This week's Warrant Wednesday focuses on Cemage Garrard.
«Read the rest of this article»

Clarksville, TN – On Thursday, August 24th, 2017, around 11:30pm, a man living on Wilcox Street opened his garage and took his dogs for a walk. When he returned a short time later, he noticed two men were inside his garage rummaging through his truck.
He confronted the men and asked what they were doing, at which time, both of the men took off running. He immediately call 911 and police flooded the area.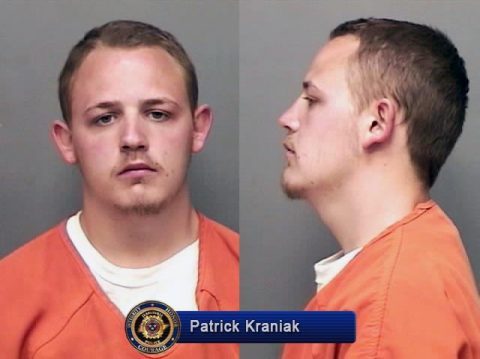 «Read the rest of this article»

Clarksville, TN – Clarksville Police are looking for Woodard Webster Bowley who has Three Criminal Court Capias warrants and One Theft warrant.
Bowley was scheduled to appear in Criminal Court for three charges of Aggravated Burglary and Theft, but he did not show up on his court date. In the Aggravated Burglaries and Theft, there was thousands of dollars worth of property stolen.
«Read the rest of this article»

Clarksville, TN – On July 28th, 2017, Johns Banks was released on bond after being charged with three counts of Aggravated Robbery, Aggravated Burglary, and Weapon Possession in conjunction with a home invasion at a Blakemore Drive residence in which a man was shot.
He is back in jail charged with two counts of theft. Both thefts occurred after individuals used the application LETGO to advertise cellphones they were selling and met with Banks, who, allegedly was going to purchase the phones.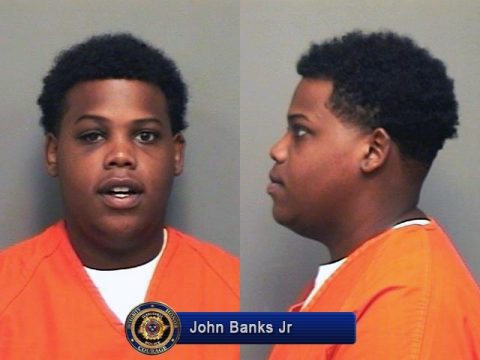 «Read the rest of this article»

Clarksville, TN – The Clarksville Police Department and Montgomery County Sheriff's Office have both been looking for James Lucas Lame Williams for different crimes in the Clarksville-Montgomery County including the Excell Market armed robbery on July 1st, 2017.
On July 14th, 2017, Williams, was taken in custody after a coordinated effort by CPD Special Operations Unit, Detectives and Patrol officers from District 1, and the Tennessee Bureau of Investigation.
«Read the rest of this article»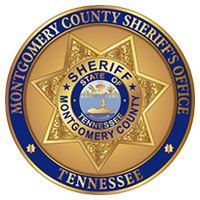 Clarksville, TN – The Montgomery County Sheriff's Office says that Darren Ray Walton, 39, is wanted in three Tennessee counties for numerous counts of theft, burglary, and other crimes.
Walton has three warrants on file in Montgomery County. He is wanted for theft of property, evading, and a capias warrant for criminal impersonation, driving on suspended license, no registration, no insurance, and failure to use due care. He is also wanted for questioning in connection to recent thefts in the Montgomery County.
«Read the rest of this article»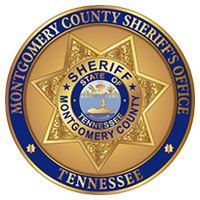 Montgomery County, TN – On the morning of January 24th, 2017, Sergeant James Derico observed a vehicle on Rossview Road traveling twenty miles per hour over the speed limit. Derico initiated a traffic stop in the 2900 block of International Boulevard.
Sgt. Derico learned that the driver, Michael Anthony Olds, 25, had felony warrants on file for aggravated burglary and possession of a firearm during a felony. Those charges stemmed from a home invasion in Clarksville last year.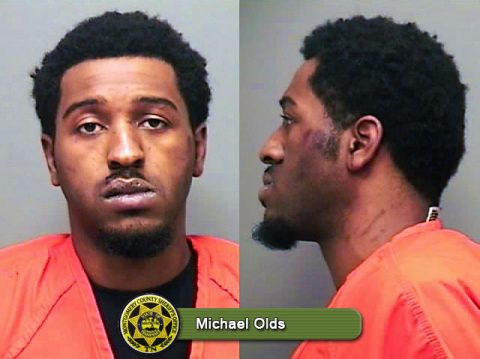 «Read the rest of this article»