Topic: aggravated burglary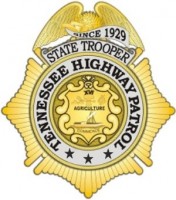 Nashville, TN – The Tennessee Highway Patrol Aviation Unit helped locate a male suspect in Montgomery County who was wanted for armed robbery in a neighboring county on Tuesday night.
The Cheatham County Sheriff's Office requested aviation support, after the suspect allegedly robbed the Eckerds Pharmacy in Ashland City by gunpoint on Tuesday. Local law enforcement officials engaged the suspect in a pursuit northbound on Highway 12 into Montgomery County, where the suspect crashed his vehicle near the intersection of Highway 12 and the bypass. He then fled on foot.
«Read the rest of this article»

Montgomery County, TN – The Montgomery County Sheriff's Office has released a photo of escaped juvenile Ryan Santos. Santos escaped from transport yesterday, October 16th and is currently evading law enforcement officers.
Santos, a Hispanic male with a ponytail wearing three pairs of shorts and a multi-colored shirt.
The charges he now faces include aggravated burglary, possession of a weapon, six counts of reckless endangerment, aggravated assault and escape.
«Read the rest of this article»

Montgomery County, TN – Deputies with the Montgomery County Sheriff's Office solved 14 burglaries near the Liberty Park Subdivision after apprehending the suspects late last night during surveillance.
"They were hitting us hard out there – 12 vehicle and 2 house burglaries – so we were being vigilant," said Investigator Geoffrey Blanchard. "I was out talking to a homeowner in the area around 10:00pm when I noticed a truck matching the description of a suspect vehicle."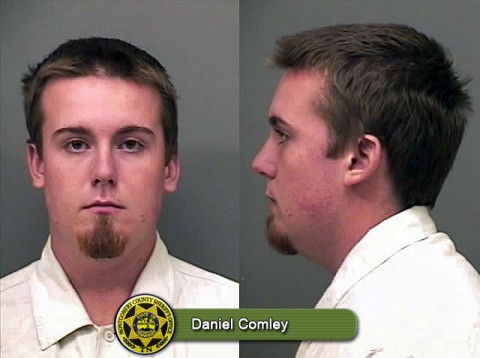 «Read the rest of this article»

Montgomery County, TN – To track down some criminals who have been on the run, it takes hours of investigations, checking up on tips and checking address, and Deputy Cody Lannom did just that during a warrants round-up over the past couple of days.
Lannom said the round-up, carried out by the Montgomery County Sheriff's Office Warrants Unit, the U.S. Marshals Service and Clarksville Police Department led to the serving of 20 felony warrants.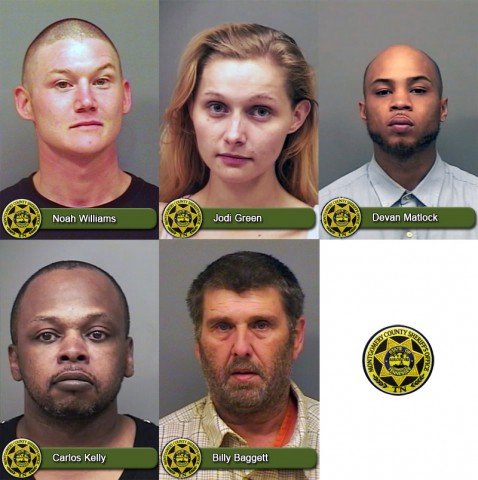 «Read the rest of this article»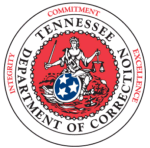 Nashville, TN – An inmate at the Tennessee Prison for Women was quickly apprehended after attempting to scale an inner fence inside the prison's recreation yard.
Officers were leading a group of inmates to the recreation area when inmate Bridget King immediately ran to the fence and attempted to climb it.
Officers were able to quickly apprehended the inmate.
«Read the rest of this article»

Clarksville, TN – On April 26th, 2014, 19 year old April Madison was shot in the back at the Red Zone on College Street. The injury has paralyzed her from the waist down.
19 year old Taivaun Bell, who was being sought by Clarksville Police for questioning in the shooting, has turned himself in for his Aggravated Burglary charge. CPD is still requesting information in regards to the shooting.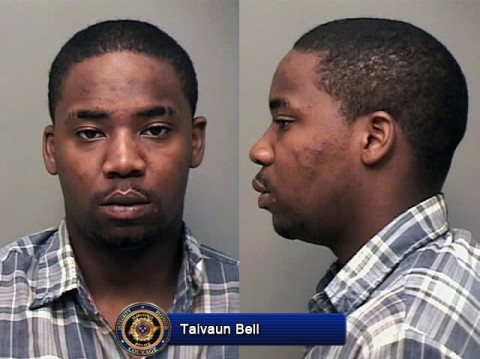 «Read the rest of this article»

Clarksville, TN – On Tuesday, April 15th, 2014, the Clarksville Police Department Homicide Unit made an arrest in the July 21st, 2013 murder of Miles Hendricks, which occurred at 727 Ranch Hill Drive, Clarksville.
Twenty-three year old, Curtis O'neil Shelton Jr. has been charged with Criminal Homicide and is being held without bond at the Montgomery County Jail.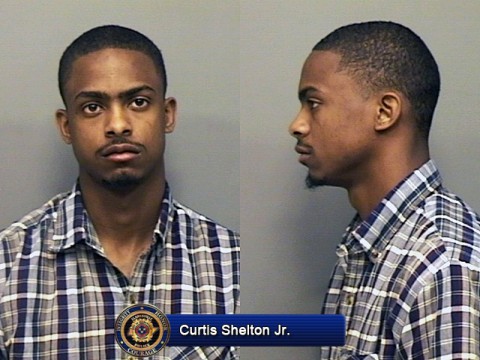 «Read the rest of this article»

Clarksville, TN – On Sunday, March 16th, 2014 at approximately 6:03pm, the Clarksville Police Department responded to a robbery and shots fired call near the Microtel and La Quinta hotels on Holiday Drive.
Initially, some streets around the area were shut down, and K-9 units were called to assist in the search of suspects. Vonzel Williams, Keshun Hester, and Darcell Wright were taken to District 3 CI for interviews conducted by Detective Howard Gillespie.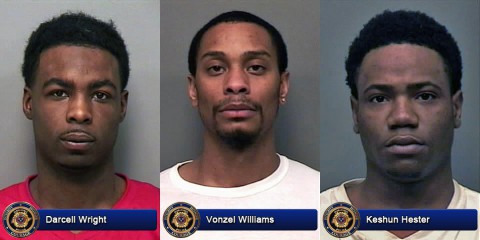 «Read the rest of this article»

Montgomery County, TN – Three were arrested early this morning in connection with recent burglaries in the Shady Grove Road, Oak Plains Road and Highway 12 areas.
Michael Deason, 27, who gave a Cumberland Manor address, Ryan Mason, 24, who gave a Laurelwood Trail address and Caitlin Gupton, 24, who gave a Chapmansboro, Tennessee address were all arrested after investigators were led to where they had been taking stolen items in an area hotel room.
«Read the rest of this article»

Clarksville, TN – The Clarksville Police Department is actively looking for Luis Raul Dechoudens Espinal.
Mr. Dechoudens Espinal has a history with the Clarksville Police Department and has been booked into the Montgomery County Jail on three different occasions.
«Read the rest of this article»