Topic: Aggravated Robbery

Clarksville, TN – On Tuesday, February 26th, around 2:30pm, Patrick Titus Booker was taken in custody after Clarksville Police responded to a fight in progress call, involving Booker, at a Millstone Circle residence.
When officers arrived, they found Booker being detained by local residents after recognizing him from information disseminated through news and social media outlets.
«Read the rest of this article»

Clarksville, TN – Clarksville Police are looking for Patrick Titus Booker age 31. He has an Aggravated Robbery warrant on file.
On Friday, February 16th, 2018 around 6:00pm, a 29 year old man was picking up two of his friends on Pollard Road. A third unknown person was at the scene when the victim arrived. When the victim parked his car, the unknown male approached the victim, pointed a handgun at his head, demanded everything he had, and then discharged the handgun.
«Read the rest of this article»

Clarksville, TN – After the media ran the photos/video of the robbery at 1361 College Street, the Clarksville Police Department received multiple tips and Police were able identify the suspect as a juvenile under the age of 18.
During the course of the investigation, it was determined the gun displayed was actually a bb gun. The juvenile is being charged with Aggravated Robbery and transported to a juvenile detention facility.
«Read the rest of this article»

Clarksville, TN – Clarksville Police have been looking for the suspect that robbed Harris Pharmacy, 1157 Fort Campbell Boulevard, on Monday, February 12th, 2018. He left in a maroon or reddish, 90s GMC pickup with an out of state tag.
The robbery suspect is now in custody. The pickup was spotted by a CPD Officer at a River Road residence. Surveillance was set up on the residence and when the suspect arrived, he was taken into custody without incident.
«Read the rest of this article»

Clarksville, TN – On Friday, January 26th, 2018, Thomas Holmes was booked into the Montgomery County Jail and charged with the January 24th Aggravated Robbery of the Rite-Aid on Madison Street.
Clarksville Police have now served Holmes with two addition Aggravated Robbery warrants for the October 28th, 2017 and November 14th, 2017 robberies of the same Rite-Aid on Madison Street.
Thomas Holmes' bond is now set at $300,000.

Clarksville, TN – According to the Clarksville Police Department, there have been three robberies of the Rite-Aid on Madison Street: (1) October 28th, 2017 at 9:55am; (2) November 14th, 2017 at 8:00pm; and (3) January 24th, 2018 at 8:45am.
In all cases a white male entered the store and passed a note demanding drugs from the pharmacist.
«Read the rest of this article»

Clarksville, TN – The Clarksville Police Department reports a 16 year old male juvenile committed two aggravated robberies at gas station/convenience stores on Monday, January 15th, 2018. The first robbery occurred around 2:27am at the 600 block of Lafayette Road.
The juvenile walked in the store, displayed a handgun, and told the clerk to open the register. He took money from the register along with three boxes of cigars and then fled the scene in a pickup truck.
«Read the rest of this article»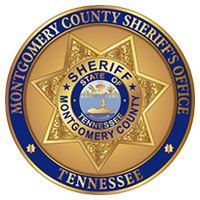 Clarksville, TN – Investigators with the Montgomery County Sheriff's Office led by Sergeant William Wall apprehended Cemage Darquez Garrard at approximately 3:00pm this afternoon, November 25th, 2017 at an apartment in the 700 block of Main Street.
Garrard, 23, had multiple warrants on file for two counts of aggravated kidnapping, two counts of aggravated robbery, aggravated burglary, two counts of felony evading in a vehicle, three counts of driving on a suspended or revoked license, improper stopping at a stop sign, following to close, leaving the scene of an accident, violation of probation and escape.
«Read the rest of this article»

Clarksville, TN – A man who is no stranger to Clarksville Police and already on probation has been booked into the Montgomery County Jail again. Devone Maurice Clement was developed as a suspect by Detective Bradley after a November 9th, 2017 break in of a business on Hornberger Lane.
There were multiple vehicles broken into and a 2011 Honda Accord stolen.
«Read the rest of this article»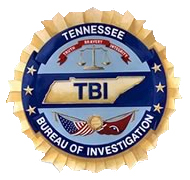 Nashville, TN – The Tennessee Bureau of Investigation has a new addition to the state's 'Top 10 Most Wanted' list: Ricardo Lamont Murray, Jr., of Nashville.
Murray (DOB 2-7-98) is wanted by the Robertson County Sheriff's Office and the Tennessee Bureau of Investigation to face charges of Homicide, Aggravated Robbery, and Theft resulting from an incident in Cedar Hill on October 24th, during which authorities believe Murray fatally shot a man, Jonathan Outlaw, who was attempting to sell him a vehicle.
«Read the rest of this article»