Topic: agriculture
Written by Alan Buis
NASA's Jet Propulsion Laboratory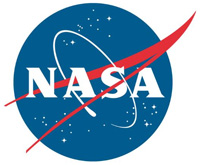 Pasadena, CA – A new NASA- and the U.S. Department of Energy-funded study finds that recent increases in global methane levels observed since 2007 are not necessarily due to increasing emissions, but instead may be due to changes in how long methane remains in the atmosphere after it is emitted.
The second most important human-produced greenhouse gas after carbon dioxide, methane is colorless, odorless and can be hard to track. The gas has a wide range of sources, from decomposing biological material to leaks in natural gas pipelines.
«Read the rest of this article»
Written by Andrew Good
NASA's Jet Propulsion Laboratory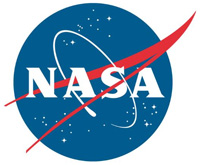 Pasadena, CA – A mechanical rover inspired by a Dutch artist. A weather balloon that recharges its batteries in the clouds of Venus.
These are just two of the five ideas that originated at NASA's Jet Propulsion Laboratory in Pasadena, California, and are advancing for a new round of research funded by the agency.
In total, the space agency is investing in 22 early-stage technology proposals that have the potential to transform future human and robotic exploration missions, introduce new exploration capabilities, and significantly improve current approaches to building and operating aerospace systems.
«Read the rest of this article»
Tennessee State Representative Curtis Johnson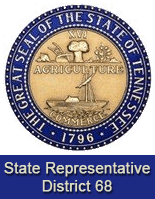 Nashville, TN – The 109th Tennessee General Assembly adjourned on April 22nd, 2016 to become a part of Tennessee history with passage of major legislation to reduce crime, cut tax burdens, spur job growth, accelerate the state's success in K-12 education, boost the number of college graduates, curb drug abuse and curtail drunk driving.
State lawmakers also passed significant legislation to ease traffic congestion, reduce child abuse, aid farmers, increase access to healthcare and medication, increase voter participation and provide a safer environment for the elderly.
Following, please find a copy of some of the highlights of this year's legislative action.
«Read the rest of this article»

Clarksville, TN – Local farmers call him "Doc," but don't let the informal nickname fool you. Whenever they see Dr. Gaines Hunt, retired Austin Peay State University (APSU) professor of Agriculture, the word "Doc" sounds oddly formal.
"It's a nickname, yes, but also a term of endearment and used with the highest level of admiration and respect," Steve Settle, a Montgomery County farmer and former student of Hunt's, said. "Each and every one of his students—myself included—will attest that we are better people, better leaders and better able to serve our chosen professions because of his influence in our lives."
«Read the rest of this article»
Tennessee State Representative Curtis Johnson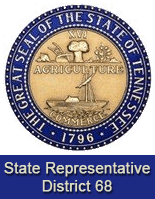 Nashville, TN – After much debate, the House passed out the Focus Act, one of the Tennessee Governor's initiatives in his Drive to 55 program.
The FOCUS Act, which is part of Governor Bill Haslam's legislative priorities, includes: A sharpened focus by Tennessee Board of Regents (TBR) on the state's 13 community and 27 technical colleges;
Creation of local boards for Austin Peay State University, East Tennessee State University, Middle Tennessee State University, Tennessee State University, Tennessee Technological University and the University of Memphis;
«Read the rest of this article»
NASA Kennedy Space Center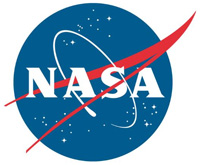 Kennedy Space Center, FL – The six astronauts currently living on the International Space Station (ISS) have become the first people to eat food grown in space. The fresh red romaine lettuce that accompanied the crew's usual freeze-dried fare, however, is far from the first crop grown on a space station.
For decades, NASA and other agencies have experimented with plants in space, but the results were always sent to Earth for examination, rather than eaten.
A number of technologies NASA has explored for these space-farming experiments also have returned to Earth over the years and found their way onto the market.
«Read the rest of this article»
Scholarship program promotes careers in agriculture across 40 states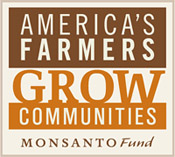 St. Louis, MO – America's Farmers Grow Ag Leaders is now launching in 40 states, with more than $500,000 worth of scholarships available. Sponsored by the Monsanto Fund, the program provides $1,500 college scholarships to students pursuing a degree related to agriculture.
Starting now, high school seniors and college students in Tennessee and other eligible states can apply for this opportunity.
Farmers know the rewards of a career in agriculture, but many of today's youth may not. Luckily, there is an abundance of evidence that agriculture is a smart career choice. «Read the rest of this article»
Written by Alan Buis
NASA's Jet Propulsion Laboratory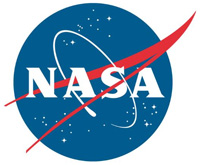 Pasadena, CA – About 60 percent of California is experiencing "exceptional drought," the U.S. Drought Monitor's most dire classification. The agency issued the same warning to Texas and the southeastern United States in 2012. California's last two winters have been among the driest since records began in 1879. Without enough water in the soil, seeds can't sprout roots, leaves can't perform photosynthesis, and agriculture can't be sustained.
Currently, there is no ground- or satellite-based global network monitoring soil moisture at a local level. Farmers, scientists and resource managers can place sensors in the ground, but these only provide spot measurements and are rare across some critical agricultural areas in Africa, Asia and Latin America.
«Read the rest of this article»

Clarksville, TN – Are you thinking about becoming a grower?
If so SproUTing Growers is a 10-part workshop series to provide potential growers with the business planning and management, vegetable and small fruit planning and production and direct marketing skills that they need to properly plan and carry out a farming venture.
Workshops will be held from 6:30pm-8:30pm at the Montgomery County Agricultural Extension office in Clarksville, Tennessee. «Read the rest of this article»
Written by Joe Pitts (D-Clarksville)
District 67, Tennessee House of Representatives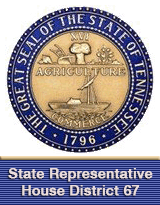 Nashville, TN – Gina Head, mother to Tyler Jackson Head, has provided me information regarding the 2nd. Annual Tyler Jackson Head Memorial 5K Fun Run/Walk scheduled for February 1st, 2014. The event will be held at Travis Price Park in Springfield, TN. Registration begins at 8:00am and the run/walk begins at 9:00am.
This event is to honor the memory of Tyler J. Head who was killed February 3rd, 2012 while driving to class in Clarksville at Austin Peay State University. «Read the rest of this article»