Topic: Alabama
State Farm® Wants Your Family to Be Prepared for Severe Weather

Murfreesboro, TN – Tornado and high winds are some of the most destructive forces of nature. While tornadoes are frequent in the Great Plains, South, and Midwest, there is no state in the country that isn't at risk.
As the nation's largest property insurer, State Farm wants to make sure you and your family are prepared for the destructive and potentially deadly force of a tornado.
«Read the rest of this article»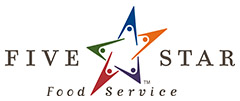 Chattanooga, TN – Eight months ago  became one of the nation's first independent vending operators to surpass the 300 micro-market threshold. Last week Five Star celebrated the opening of its 400th micro-market at a Jostens production facility in Clarksville, TN.
The Jostens installation marks the 133rd micro-market Five Star has opened this fiscal year which ends this month.
«Read the rest of this article»
NASA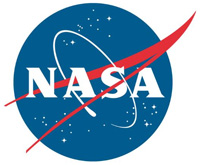 Washington, D.C. – NASA's Orion spacecraft continues on the agency's journey to Mars as engineers analyze data from the spacecraft's December flight test and make progress developing and building the spacecraft for its first mission atop NASA Space Launch System (SLS) heavy-lift rocket. On future missions, Orion will send astronauts to an asteroid and onward toward the Red Planet.
At machine houses across the country, elements of the primary structure for the next Orion to fly in space are coming together. Avionics components are being built and simulators for the ESA (European Space Agency)-built service module that will house the spacecraft's propulsion and solar arrays are being delivered.
«Read the rest of this article»

Nashville, TN – The Tennessee Emergency Management Agency (TEMA), the Tennessee Department of Safety and Homeland Security, and the Tennessee Department of Transportation (TDOT) urge citizens to avoid unnecessary road travel on Monday as the state prepares for a severe winter storm. Motorists who must drive on Monday are advised to check local forecasts and road conditions before travelling.
Middle Tennessee will be under a Winter Storm Warning starting at 9:00pm, CST, Sunday until 6:00am, CST, Monday. The National Weather Service is forecasting a wintry mixture of snow, sleet and freezing rain at Tennessee's border with Alabama. Along Tennessee's border with Kentucky, six inches to 10 inches of snow is possible.
«Read the rest of this article»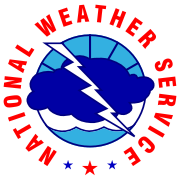 Nashville, TN – The National Weather Service (NWS) says there will be at least three periods of weather this weekend and into the first part of next week that will bring some type of significant weather to the Clarksville-Montgomery County area as well as Middle Tennessee.
As early as Saturday afternoon, a cold front will sweep into the Mid-State. There will be snow chances behind this front Saturday evening, with up to a half inch possible on the plateau and a dusting to a quarter inch for the rest of the area.
«Read the rest of this article»

Clarksville, TN – Deb Wilson, a broker with 12 years of experience joins Crye-Leike, REALTORS at its Clarksville-St. Bethlehem office. Wilson comes from Platinum Realty and Auction where she was a principle broker.
Wilson has built a career building a business based on exceptional client service and continuous education.
«Read the rest of this article»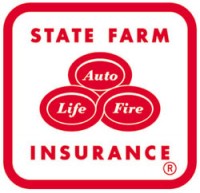 Murfreesboro, TN – The holidays are over and everyone is recovering from the barrage of gifts, food, family and friends. Now that you're past that, it's time to think about theft because State Farm® says January is the top month for theft claims.
There are a couple of reason for this. Everyone is getting their December credit card statements and reporting fraudulent charges or identity theft following the holiday shopping season, and many people travel for vacation to warmer climates during this month, leaving their home exposed to burglars. «Read the rest of this article»

Memphis, TN – A house cannot be sold if it cannot be shown.
In 2014, Crye-Leike totaled 183,000 scheduled appointments for showings. Many calls for showings come after business hours and on weekends when many real estate companies are not open.
Crye-Leike's in-house appointment call center is available to schedule appointments seven days a week until 8:00pm on listings. «Read the rest of this article»
Austin Peay at Jacksonville State
Thursday, January 8th, 2015 | 5:30pm CT
Jacksonville, AL | Mathews Coliseum

Jacksonville, AL – Six days after opening Ohio Valley Conference play with a win, Austin Peay women's basketball team will face a stingy Jacksonville State squad in a 5:30pm, Thursday OVC contest.
The Lady Govs opened OVC play with a win for the first time since the 2010-11 season, posting an 81-71 victory at Eastern Kentucky, Saturday.
«Read the rest of this article»
Austin Peay (3-10) at Eastern Kentucky (5-5)
Saturday, January 3rd, 2014 | 3:00pm CT
Richmond, KY | McBrayer Arena

Richmond, KY – The new year brings a clean slate as Austin Peay women's basketball team opens Ohio Valley Conference play with a 3:00pm (CT), Saturday contest at Eastern Kentucky.
The Lady Govs will look to start their second season on a positive note, but will have to do so against one of the OVC's top defensive teams.
«Read the rest of this article»