Topic: alcohol

Clarksville, TN – The Clarksville Police Department and Montgomery County Sheriff's Office are looking for wanted violent sexual offender Darnell DeShay Comauex
Darnell Comauex is wanted by the Clarksville Police Department for questioning in the sexual assault of a child in Clarksville, TN.
«Read the rest of this article»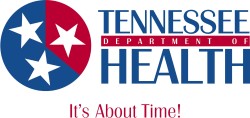 Nashville, TN – Many families and individuals spend the year planning for and dreaming of their spring or summer vacations. Trips to the beach, visits to faraway relatives and sessions at camp can be fun and exciting and the source of happy memories for years to come.
The Tennessee Department of Health offers tips to help ensure all Tennessee travelers have safe and healthy trips this and every year. «Read the rest of this article»

Clarksville, TN – The Clarksville Police Department wants to make the public aware the Governor Highway Safety Office, Tennessee Highway Patrol, Clarksville Police Department, and Montgomery County Sheriff's Office will be conducting a team effort in Clarksville-Montgomery County conducting  DUI checkpoints and saturation patrols, partially funded by the Governor's Highway Safety Office, on March 15th and 16th.
«Read the rest of this article»

Clarksville, TN – On March 10th, around 10:30pm, Clarksville Police Officers responded to a call of a 21 year old man being threatened with a shotgun at 3414 Pembroke Road.
The 21 year old man was dropping off his 18 year old girlfriend at the residence when Jonathan Hargadine came outside on the porch with a shotgun and threatened to shoot the 21 year old if he did not leave.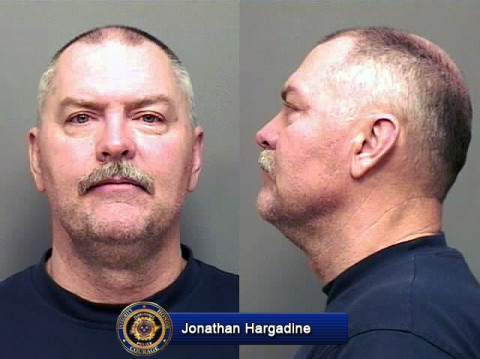 «Read the rest of this article»

Clarksville, TN – In an effort to bring more attention to drivers that drink and drive, the Clarksville Police Department is going to start consolidating and publishing the circumstances which lead to the DUI arrest. They are arrests, not convictions. Clarksville Police had 751 DUI arrests for 2012.
Police made 10 DUI arrests from February 15th thru February 17th, 2013.
«Read the rest of this article»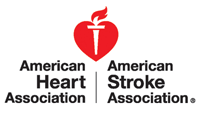 Honolulu, HI – Marijuana, the most widely used illicit drug, may double stroke risk in young adults, according to research presented at the American Stroke Association's International Stroke Conference 2013.
In a New Zealand study, ischemic stroke and transient ischemic attack (TIA) patients were 2.3 times more likely to have cannabis, also known as marijuana, detected in urine tests as other age and sex matched patients, researchers said. «Read the rest of this article»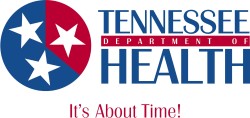 Nashville, TN – All parents want their new baby to be as healthy as possible. Sadly, one of every 33 babies born in the United States has a condition that affects the structure of one or more parts of its body, sometimes referred to as a birth defect.
These conditions range from minor problems to serious issues that cause death in one of every five affected infants. «Read the rest of this article»
Blueberries and strawberries contain high levels of compounds that have cardiovascular benefits.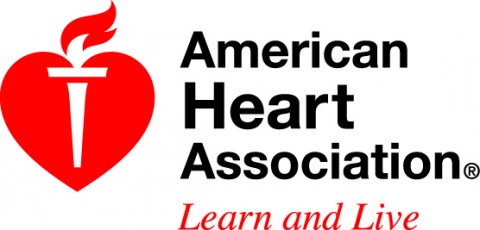 Dallas, TX – Eating three or more servings of blueberries and strawberries per week may help women reduce their risk of a heart attack by as much as one-third, researchers reported in Circulation: Journal of the American Heart Association.
Blueberries and strawberries contain high levels of naturally occurring compounds called dietary flavonoids, also found in grapes and wine, blackberries, eggplant, and other fruits and vegetables. A specific sub-class of flavonoids, called anthocyanins, may help dilate arteries, counter the buildup of plaque and provide other cardiovascular benefits, according to the study. «Read the rest of this article»
Tennessee State Troopers Target Impaired Drivers and Seat Belt Offenders

Nashville, TN – The Tennessee Department of Safety and Homeland Security today announced a reminder that the Tennessee Highway Patrol will be out in force during the Christmas Holiday period to ensure travelers reach their destination safely.
Tennessee State Troopers will focus their attention on impaired driving and seat belt usage during the holiday, beginning at 12:01am on Friday, December 21st and ending at midnight on Tuesday, December 25th.
«Read the rest of this article»
Bill Larson and Jerry Blessing of the Tennessee Titans contributed to this story
Clarksville, TN –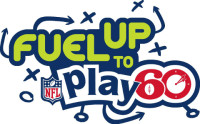 The Clarksville-Montgomery County School System played host to a visit from the Tennessee Titans and Tennessee State Parks at Northeast Middle School on Wednesday as part of the NFL's Play 60 Initiative.
Designed to tackle childhood obesity, NFL PLAY 60 brings together the NFL's long-standing commitment to health and fitness with an impressive roster of partner organizations which in Tennessee includes the Tennessee State Parks, American Heart Association of Middle Tennessee and is focused on increasing the wellness of young fans by encouraging them to be active for at least 60 minutes a day.
«Read the rest of this article»