Topic: alcohol

Nashville, TN – In a few weeks, thousands of students from across Tennessee will arrive at spring break destinations, primed for fun and adventure. How those students plan and prepare for these trips may affect their immediate safety and future health.
"One of the biggest concerns for every spring breaker should be protection against skin cancer," said Tennessee Department of Health Commissioner John Dreyzehner, MD, MPH. "Exposure to ultraviolet rays, whether on a ski slope, sandy beach or tanning bed, puts you at increased risk for melanoma, a skin cancer that is painful and deadly." «Read the rest of this article»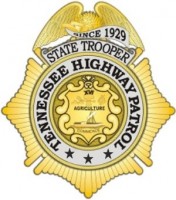 Nashville, TN – The Tennessee Highway Patrol will continue its commitment to provide increased enforcement, public awareness and reduce the loss of life and property on state roadways through grant programs in 2014. Funding was provided by the National Highway Traffic Safety Administration (NHTSA) and distributed through the Governor's Highway's Safety Office (GHSO).
The Sober Up TN Program allows the THP to allocate additional hours for state troopers to patrol the interstates, conduct sobriety checkpoints, perform bar checks and educate the public on the dangers of drinking and driving.
«Read the rest of this article»

Clarksville, TN – On Sunday, January 12th, 2014 at approximately 12:41am, on Peachers Mill Road just past the bridge, a motorcycle traveling South driven by Andrew S. Hafen, age 24 of Clarksville, departed the roadway and crashed.
The driver apparently failed to negotiate the slight curve as he approached Hidden Springs Court just past the bridge. «Read the rest of this article»

Clarksville, TN – On December 20th, 2013, Agents from the Tennessee Alcohol Beverage Commission (TBAC) and the Clarksville Police Department's Special Operations Unit (SOU) conducted alcohol compliance checks on businesses in Clarksville.
This is part of an ongoing operation to ensure that businesses in Clarksville are in compliance with State and City Law regulating the sales of alcohol. «Read the rest of this article»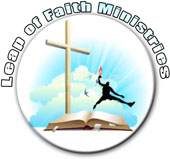 Clarksville, TN – The most common form of drug abuse is alcohol. It provides a temporary high, a chance to forget the problems of the moment, and a relief from tension. But, like other drugs it is demoralizing and destructive.
God's original intention was that wine should be enjoyed by men and women, but in moderation. (Psalm 104:15) He warns against overuse that results in the loss of ability to make proper decisions. (Proverb 31:4-5; Hosea 4:11) «Read the rest of this article»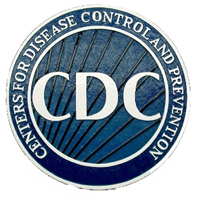 Washington, D.C. – The U.S. Centers for Disease Control (CDC) says everyone, on all types of boats, should wear properly-fitted life jackets, or personal flotation devices (PFD). By wearing a life jacket, you can dramatically decrease your chances of drowning while boating. "Wear It!" every time you're on the water.
Recreational boating can be a wonderful way to spend time with family and friends. And making safety a priority can ensure that boating stays fun.

«Read the rest of this article»

Nashville, TN – The Tennessee Wildlife Resources Agency participated in the fifth annual Operation Dry Water weekend which has been held the weekend prior to the July 4th holiday since its inception.
There was a one fatality, a boating accident in Montgomery County which claimed the life of a 21-year old Clarksville woman.

«Read the rest of this article»

Clarksville, TN – A 23-year-old Palmyra man was arrested and jailed in Clarksville charged with vehicular homicide and tampering with evidence three days after the boat he was driving on the Cumberland River in Clarksville struck and killed a 21-year-old woman.
Bond has been set at $403,000 for Douglas Jackson of Vernon Creek Road in Palmyra, a community in Montgomery County, after officers for the Tennessee Wildlife Resources Agency arrested him this morning. «Read the rest of this article»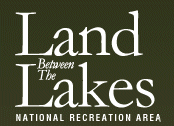 Golden Pond, KY – In preparation for one of the most popular holidays at Land Between The Lakes (LBL), Forest Service Law Enforcement Officers are offering their annual list of safe habits to follow while visiting the National Recreation Area and area State Resort Parks.
"We want everyone to have fun while they are here," explains Forest Service Law Enforcement Patrol Captain, Duane Cameron, "and often times practicing safe habits can make all the difference in the world."
«Read the rest of this article»

Nashville, TN – The Tennessee Wildlife Resources Agency (TWRA) will be participating in Operation Dry Water, June 28th-30th. Operation Dry Water is a national weekend of Boating Under the Influence (BUI) education and enforcement directed toward reducing alcohol and drug-related accidents and fatalities.
Operation Dry Water is held on a weekend prior to the July 4th holiday to give BUI enforcement high visibility during the peak boating season.

«Read the rest of this article»