Topic: Amazon rainforests
Written by Alan Buis
NASA's Jet Propulsion Laboratory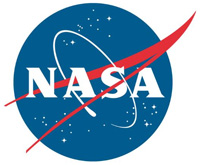 Pasadena, CA – An area of the Amazon rainforest twice the size of California continues to suffer from the effects of a megadrought that began in 2005, finds a new NASA-led study.
These results, together with observed recurrences of droughts every few years and associated damage to the forests in southern and western Amazonia in the past decade, suggest these rainforests may be showing the first signs of potential large-scale degradation due to climate change.
«Read the rest of this article»
Cautionary words on climate from a May 1 statement by George Woodwell, the founder and Director Emeritus of The Woods Hole Research Center.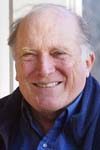 I explore below paths that might, if followed, lead out of the chaos of an open-ended climatic disruption. Unfortunately the issues are complicated, the time for action is now late, and effective action is growing more difficult daily. Effective action is possible, however….
The changes in climate are far more serious than they may appear…. These changes, the warming of the higher latitudes, the destruction of forests, the accelerated decay of organic matter in forests and tundra soils, the melting of permafrost, the change from a reflective frozen white to black open water in the Arctic Ocean, and the warming of the surface water of the oceans all point to an acceleration of the warming trend. These are "positive feedbacks" which dominate as the earth warms and accelerate the disruption. Despite their importance, they have not been included in appraisals that suggest that a two degree average change in the temperature of the earth might be acceptable. The fact is that the feedbacks will almost certainly take the disruption beyond human control well before the temperature rise is two degrees C. Stopping at 2 degrees will not be possible. «Read the rest of this article»