Topic: Ambulance
EMS personnel provide Aid in Emergencies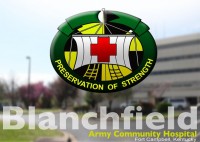 Fort Campbell, KY – This week, May 18th through 24th, marks the 40th anniversary of National Emergency Medical Services Week.
EMS Week celebrates the commitment and dedication of the emergency medical technicians and paramedics who daily serve the needs of thousands of people across the nation, often under harsh and trying circumstances.
«Read the rest of this article»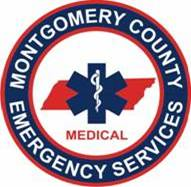 Clarksville, TN – Wednesday morning, around 9:45am at the EMS Station 23 across the street from the Hilltop Market at 385 Highway 149, a member of the on duty EMS crew smelled smoke, and when checking for the source found the garage where their ambulance was parked engulfed in flames.
As one of the crew responded to the fire, the other called for support from area Fire Departments; units from Clarksville Fire Rescue, Cunningham Volunteer Fire Department, East Montgomery Volunteer Fire Department, Palmyra Volunteer Fire Department, and the Woodlawn Volunteer Fire Department responded to help fight the flames which were under control within 20 minutes of the initial call being placed.
«Read the rest of this article»

Clarksville, TN – On November 24th, 2012, around 4:02pm, a 2007 Chevy Impala, driven by Evelyn Ray, 86, of Bowling Green, KY was traveling north on Old Farmers Road, crossed eastbound Hwy 76, failing to yield to an oncoming 1999 Ford Mustang, driven by Maurice Pitts, 26, of Clarksville, TN.
The Mustang collided with the Impala between the driver's side front tire and door.
«Read the rest of this article»

Clarksville, TN – On April 30th, 2012, around 11:15am, Markeisha Ezell, 22, was traveling south on Bevard Road crossing Cunningham Lane in a 2009 Dodge Charger.
She did not see a 2002 Mitsubishi Galant, driven by Catalina Lofton, 35, traveling east on Cunningham Lane and collided with the Mitsubishi in the intersection.
«Read the rest of this article»

Clarksville, TN – The Clarksville Police Department has release the name of the 21 year old drive of the Honda Civic that was involved in the EMS ambulance crash last night around 8:15pm on Tiny Town Road. Her name is Linh Do. The investigation is still ongoing and no charges have been filed.
For more on this story, see: Clarksville Police report Vehicle Turns into path of Ambulance running Emergency Traffic on Tiny Town Road

Clarksville, TN – On April 17th, 2012, around 8:15pm, an EMS ambulance with its lights and sirens activated, driven by Jessica Hawkins, 26, was traveling east on Tiny Town Road responding to a medical call.
A 2008 Honda Civic, driven by a 21 year old female was in the eastbound center left turn lane of Tiny Town Road at Barkers Mill Road. The driver, for an undetermined reason, made a right turn toward Tower Drive into the pathway of the oncoming EMS vehicle.
«Read the rest of this article»

Clarksville, TN – On March 20th, 2012, around 9:15am, a bicyclist was involved in a collision with a Ford F-150 pickup in front of a business at 2084 Fort Campbell Boulevard.
A 22 year old bicyclist was traveling north on the southbound lane, riding on/near the fog line of Fort Campbell Boulevard. A Ford F-150, driven by Cody Waltman, 33, of Clarksville was traveling southbound on Fort Campbell Boulevard in the right hand lane.
«Read the rest of this article»

Clarksville, TN – Details about an overnight shooting are sketchy and inconsistent. Around 12:30am this morning, Clarksville Police responded to area of Vanleer Street in reference to a shooting which already occurred.
The male victim in his 20s told officers, he was visiting a relative, went outside to his vehicle parked on Vanleer Street, was approached by two men that called him by a name which was not his, and then started shooting at him. One round hit him in the buttocks which traveled downward shattering the femur.
The victim was taken to a Nashville hospital by ambulance and is in stable condition.
The investigation is ongoing.

Clarksville, TN – On October 31st, 2011, around 10:32pm, 911 received a call from a female about a fight on "E" Street that was in progress, then told the call taker "never mind, it's over" and hung up. The call taker was unable to contact anyone after trying to call back, so they sent an officer to do a "welfare check".
When Officer James Howard arrived, much to his surprise, he found two men injured and covered in blood on the ground.  Initially, both were taken to the hospital by ambulance, but later, one was transferred to Vanderbilt by Lifeflight in critical condition due to the seriousness of his injuries.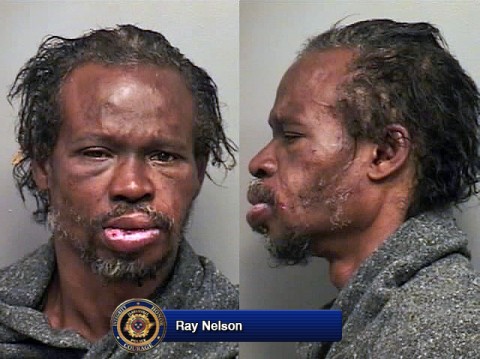 «Read the rest of this article»

Clarksville, TN – On October 22nd, 2011, around 7:00pm, teenagers' horseplay sent three to the hospital by Lifeflight and one to Gateway by ambulance.
A 16 year old male driving a 1995 Jeep Wrangler north on the 41A Bypass/Ashland City Road jokingly told his 11 year old brother that he could drive. A passenger in the back seat then interfered with the 16 years old's ability to drive the vehicle, causing him to lose control of the vehicle, exit the right side of the roadway down an embankment, and crash into a utility pole on the passenger side of the vehicle.
«Read the rest of this article»