Topic: American Red Cross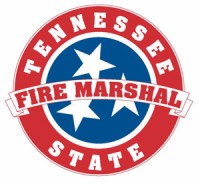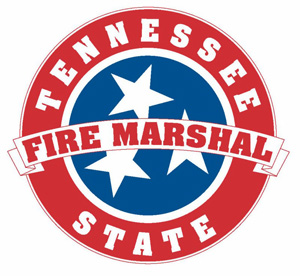 Nashville, TN – For the second consecutive year, Tennessee fire deaths decreased to a new state-record low while the number of lives saved by smoke alarms installed by the state's fire departments continues to climb.
The Tennessee State Fire Marshal's Office (SFMO) announces today that fewer unintentional structure fire fatalities occurred in 2015 than in any year in recorded Tennessee history, including a milestone year achieved last year.
Seventy-two (72) people died in accidental home fires across the state in 2015 — down from 76 fatalities in 2014. Both years were record-breaking improvements compared to 2013's fire fatality total of 100.
«Read the rest of this article»
Donations needed to prevent a Winter Shortage

Nashville, TN – The American Red Cross has an urgent need for blood and platelet donations to prevent a shortage this winter.
Busy holiday schedules in November and December contributed to about 1,700 fewer blood drives held across the country compared to the two previous months, which has resulted in about 50,000 fewer donations and reduced the blood supply.
«Read the rest of this article»
It May be Warm Now, but Don't Leave Winter Preparations off Your Holiday List

Nashville, TN – With gifts, holiday treats and décor, the holiday season is a favorite time of year for many. But, according to a new Holiday Home Hazards poll by Allstate, holiday planning can also create some unexpected hazards.
Despite this years' unseasonably warm weather, it is important that Tennesseans don't put off preparing their homes for upcoming colder temperatures.
«Read the rest of this article»

Nashville, TN – This January, during National Blood Donor Month, the American Red Cross encourages people to roll up their sleeves to give blood to help maintain a sufficient blood supply for patients.
Since 1970, National Blood Donor Month has been observed in January to not only honor blood and platelet donors, but also to help increase donations during the winter months.
«Read the rest of this article»
Be part of something meaningful by giving blood

Nashville, TN – The American Red Cross encourages eligible donors to end the year with real meaning by donating blood for hospital patients in need.
Holiday activities, severe weather and seasonal illnesses, like the flu, can pull people away from their regular blood donation schedules. This creates a greater need for blood donations this time of year, especially around the winter holidays.
«Read the rest of this article»
American Heart Association Meeting Report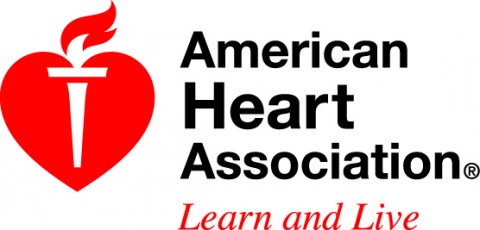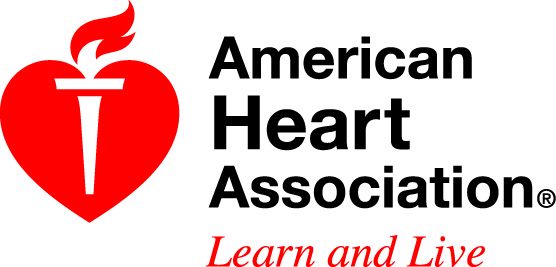 Orlando, FL – Bystander CPR on kids is increasing and is improving survival from cardiac arrest outside the hospital, according to research presented at the American Heart Association's Scientific Sessions 2015.
Researchers analyzed 2,176 children (infants to age 18) with cardiac arrest, drawn from a key national registry of 80 million people representing 55 communities in 23 states in the United States.  The Cardiac Arrest Registry to Enhance Survival (CARES) registry tracks characteristics and impact of out-of-hospital cardiac arrests.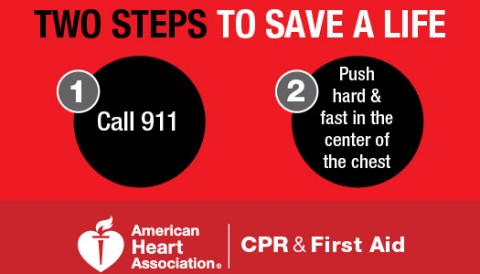 «Read the rest of this article»
Halloween Safety Tips

Nashville, TN – Halloween is coming and pretty soon the streets will be filled with tiny ghosts and goblins, super heroes and princesses. Even vampires and witches need to know how to celebrate safely and the American Red Cross has steps people can follow to have a safe Halloween.
"We want everyone to enjoy this fun-filled night," said Sarah Basel, Communications Director of the Tennessee Region of the American Red Cross. "The kids are excited, but first parents need to make sure their kids know what to do in order to have fun and stay safe."
«Read the rest of this article»

Nashville, TN – The American Red Cross encourages eligible donors to give blood before the holiday season is in full swing.
Blood donations often decline from Thanksgiving to New Year's Day when holiday festivities pull people away from their donation appointments. This often causes a drop in the blood available for patients. Donations are needed in the weeks leading up to the holidays to help offset this seasonal decline.
«Read the rest of this article»
Youth blood drive coordinators needed December 15th through January 15th

Nashville, TN – This winter high school and college students can help save lives and be eligible to win a scholarship of up to $2,500 by hosting an American Red Cross blood drive. Registration is now open through November 15th to host drives between December 15th, 2015, and January 15th, 2016.
"Winter is a difficult time to collect enough blood to meet patient needs with inclement weather and seasonal illnesses reducing the number of volunteer donors that come out to give," said Red Cross Director of Donor Recruitment, Garry Allison. "Our Leaders Save Lives program gives students an opportunity to learn valuable leadership skills and help ensure blood is available for patients in need of lifesaving transfusions by recruiting their friends and family to give blood." «Read the rest of this article»
October is Breast Cancer Awareness Month
Support cancer patients and others needing blood

Clarksville, TN – During Breast Cancer Awareness Month this October, the American Red Cross encourages eligible donors to give blood to support cancer patients and others needing blood products.
According to the American Cancer Society, breast cancer is the second most common cancer among women in the U.S., with one in eight developing invasive breast cancer in her lifetime. Breast cancer patients may need blood products during chemotherapy, mastectomy surgery or treatment of complications.
«Read the rest of this article»