Topic: American Red Cross
Written by Maria Yager
Blanchfield Army Community Hospital Public Affairs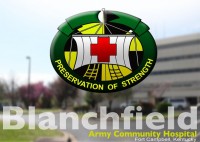 Fort Campbell, KY – Blanchfield Army Community Hospital will host its first ever Baby Expo, May 25th, 2018 from 10:00am to 2:00pm at Fort Campbell's Family Readiness Center.
"We're very excited to bring this expo to Fort Campbell. The Baby Expo is an educational fair that allows families to be connected with community resources here at Fort Campbell and the surrounding city-community. It's also great because we get to see face-to-face the patients who we will be serving here on the Mother-Baby Unit and on the Labor, Delivery and Recovery Unit," said 1st Lt. Alison Wegenke, Clinical Nurse Officer in Charge on Blanchfield's Mother-Baby Unit.
«Read the rest of this article»

Nashville, TN – This May, the American Red Cross is calling for donors to give blood and platelets regularly to be prepared to meet the needs of patients in emergency situations.
According to the National Trauma Institute, trauma accounts for approximately 41 million emergency department visits and 2 million hospital admissions each year.
«Read the rest of this article»

Nashville, TN – The American Red Cross encourages eligible donors to give blood during National Volunteer Month this April. Donating blood is a simple way for those who are short on time to make a life-changing difference.
Kay Whaley knows the impact of blood donations. When she was 9, she was in an accident and received many transfusions. That experience inspired her to become a blood donor. "It takes about an hour of your time and could save the life of a friend, neighbor or even family member," she said. "It doesn't cost you anything and is the greatest gift you could give."
«Read the rest of this article»

Nashville, TN – Though spring has officially arrived, the American Red Cross blood supply is still recovering from severe winter storms in March. Donors of all blood types are urged to roll up a sleeve and help save lives.
Winter weather in parts of the country forced more than 270 blood drives to cancel, resulting in over 9,500 uncollected blood and platelet donations in the first two weeks of March.
«Read the rest of this article»
APSU Sports Information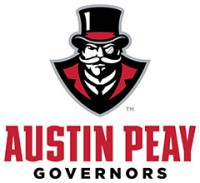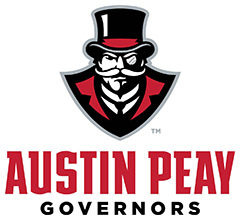 Clarksville, TN – Austin Peay State University is hosting a blood drive from 10:00am to 4:00pm, March 28th, 2018 in the Governors Club Room in the Dunn Center.
The blood drive is part of the Heritage Bank Battle of the Border series with rival Murray State. Five points are up for grabs between the two schools and the winner of the blood drive is determined by the most pints of blood donated. The school with the most overall points through all events is declared the winner.
«Read the rest of this article»

Nashville, TN – In March, while basketball teams are fighting for the chance to be crowned champions, patients battling cancer and other illnesses are fighting for their lives. The American Red Cross is asking blood donors to help patients rebound by making a lifesaving donation this spring.
Middle school basketball player Olivia Stoy received blood and platelet transfusions during treatment for T lymphoblastic lymphoma. With the help of blood and platelet donations, the 14- year-old was able to return to the basketball court this season.
«Read the rest of this article»

Nashville, TN – During Red Cross Month in March, the American Red Cross encourages eligible donors to join in its lifesaving mission by giving blood.
Since 1943, every U.S. president has designated March as Red Cross Month to recognize how the Red Cross helps people across the country and around the world. Red Cross Month is a celebration of supporters, who are the face of the Red Cross in their communities and bring hope to people facing emergencies.
«Read the rest of this article»
Severe winter weather, flu disrupting blood donations

Nashville, TN – Winter storms and the flu don't just mean a lot of people are missing work and school – it also means they can't keep their American Red Cross blood and platelet donation appointments.
The Red Cross is urging healthy donors of all blood types to roll up a sleeve to help maintain the blood supply for patients in need.
«Read the rest of this article»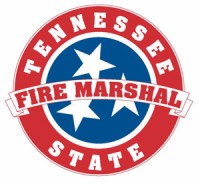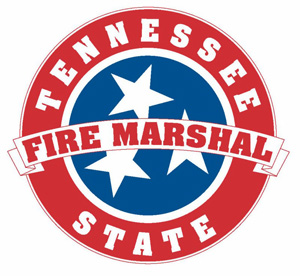 Nashville, TN – The latest tally* of January fire fatalities has the Tennessee State Fire Marshal's Office (SFMO) urgently renewing its call that residents turn their focus to fire prevention during the high-risk winter months.
Current SFMO data indicates that 15 fatal fires caused 20 fatalities in Tennessee during January 2018, making it the third-deadliest month for fire deaths since 2010 (December 2016 had 24 deaths; January 2010 had 21 deaths). Historically, January leads all other months in residential fires, heating fires and fatal fires in Tennessee.
«Read the rest of this article»

Nashville, TN – Ongoing severe winter weather has more than doubled the number of canceled American Red Cross blood drives and the resulting blood and platelet donation shortfall since earlier this month.
The Red Cross now considers the situation critical and is reissuing an urgent call for blood and platelet donors.
«Read the rest of this article»