Topic: American Red Cross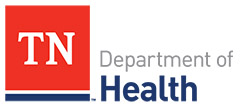 Nashville, TN – The Tennessee Department of Health, the Tennessee Emergency Management Agency and the Tennessee Department of Environment and Conservation are urging residents of East Tennessee areas affected by devastating wildfires to protect themselves and their families from smoke.
While inhaling smoke may adversely affect anyone, those at greatest risk include the elderly, young children, pregnant women and those with existing respiratory conditions, such as asthma and chronic obstructive pulmonary disease, COPD, or those with heart disease.
«Read the rest of this article»

Nashville, TN – Daylight Savings Time ends Sunday, November 6th, 2016 and the American Red Cross reminds everyone to 'turn' their clocks back an hour and 'test' the batteries in their smoke alarms.
The Red Cross recommends that all Tennessee residents have working smoke alarms on every level of their home, including inside and outside bedrooms.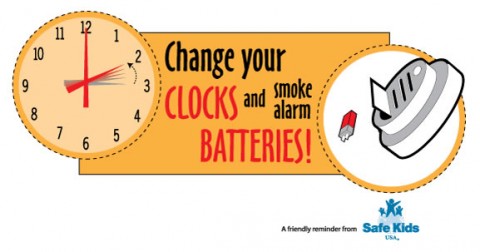 «Read the rest of this article»

Nashville, TN – During National Sickle Cell Awareness Month, the American Red Cross urges eligible donors to give blood to help ensure a stable and diverse blood supply for patients in need.
Blood donors may be helping patients like 11-year-old Martin Mwita who has sickle cell disease. His body doesn't produce enough healthy red cells to carry adequate oxygen through his body, so he relies on monthly transfusions to stabilize his health.
«Read the rest of this article»

Clarksville, TN – Navdeep Saini, who may well be the nicest student attending Austin Peay State University, doesn't like to talk about himself that much. If pressed, he'll admit that he speaks six languages and has a degree in biotechnology (that he earned in Russian), but talking about his accomplishments seems to embarrass him.
He looked particularly shy at APSU's Einstein Bros. Bagels coffee shop earlier this month when someone asked Saini about another accolade.
«Read the rest of this article»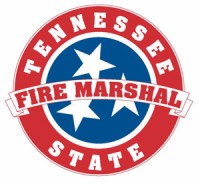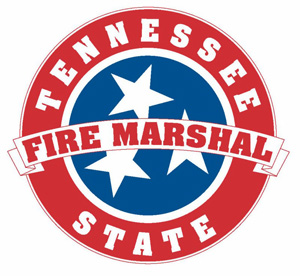 Nashville, TN – Partnerships are the cornerstone of Tennessee's success in combating fire fatalities. The State Fire Marshal's Office (SFMO), a division of the Tennessee Department of Commerce & Insurance (TDCI), encourages clubs, charitable and fraternal organizations, and other community-focused groups across the state to consider joining forces with our lifesaving team.
"The State Fire Marshal's Office is on a mission to reduce Tennessee fire injuries and fatalities, and we're not alone," said Gary West, TDCI Deputy Commissioner for Fire Prevention.  "Local fire departments and organizations like the Red Cross are outstanding partners that share the common goal of preventing fire loss, but there's room for more advocates and even more progress."
«Read the rest of this article»
Download the Free Flood App to Stay Safe

Nashville, TN – With record-setting rainfall occurring in West Tennessee, the American Red Cross urges Middle Tennessee residents to take steps now to stay safer when floods threaten.
«Read the rest of this article»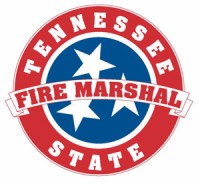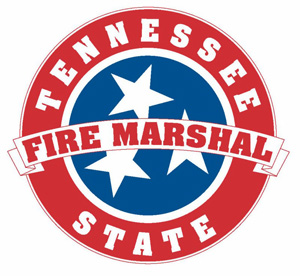 Nashville, TN – For the second consecutive year, Tennessee fire deaths decreased to a new state-record low while the number of lives saved by smoke alarms installed by the state's fire departments continues to climb.
The Tennessee State Fire Marshal's Office (SFMO) announces today that fewer unintentional structure fire fatalities occurred in 2015 than in any year in recorded Tennessee history, including a milestone year achieved last year.
Seventy-two (72) people died in accidental home fires across the state in 2015 — down from 76 fatalities in 2014. Both years were record-breaking improvements compared to 2013's fire fatality total of 100.
«Read the rest of this article»
Donations needed to prevent a Winter Shortage

Nashville, TN – The American Red Cross has an urgent need for blood and platelet donations to prevent a shortage this winter.
Busy holiday schedules in November and December contributed to about 1,700 fewer blood drives held across the country compared to the two previous months, which has resulted in about 50,000 fewer donations and reduced the blood supply.
«Read the rest of this article»
It May be Warm Now, but Don't Leave Winter Preparations off Your Holiday List

Nashville, TN – With gifts, holiday treats and décor, the holiday season is a favorite time of year for many. But, according to a new Holiday Home Hazards poll by Allstate, holiday planning can also create some unexpected hazards.
Despite this years' unseasonably warm weather, it is important that Tennesseans don't put off preparing their homes for upcoming colder temperatures.
«Read the rest of this article»

Nashville, TN – This January, during National Blood Donor Month, the American Red Cross encourages people to roll up their sleeves to give blood to help maintain a sufficient blood supply for patients.
Since 1970, National Blood Donor Month has been observed in January to not only honor blood and platelet donors, but also to help increase donations during the winter months.
«Read the rest of this article»