Topic: American Red Cross
American Heart Association Meeting Report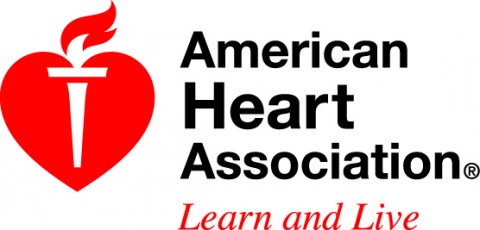 Orlando, FL – Bystander CPR on kids is increasing and is improving survival from cardiac arrest outside the hospital, according to research presented at the American Heart Association's Scientific Sessions 2015.
Researchers analyzed 2,176 children (infants to age 18) with cardiac arrest, drawn from a key national registry of 80 million people representing 55 communities in 23 states in the United States.  The Cardiac Arrest Registry to Enhance Survival (CARES) registry tracks characteristics and impact of out-of-hospital cardiac arrests.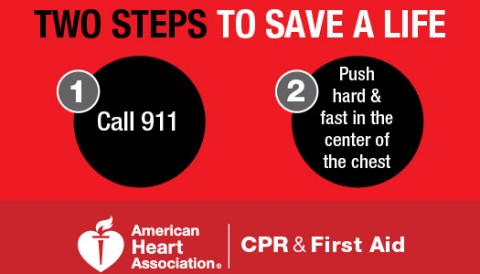 «Read the rest of this article»
Halloween Safety Tips

Nashville, TN – Halloween is coming and pretty soon the streets will be filled with tiny ghosts and goblins, super heroes and princesses. Even vampires and witches need to know how to celebrate safely and the American Red Cross has steps people can follow to have a safe Halloween.
"We want everyone to enjoy this fun-filled night," said Sarah Basel, Communications Director of the Tennessee Region of the American Red Cross. "The kids are excited, but first parents need to make sure their kids know what to do in order to have fun and stay safe."
«Read the rest of this article»

Nashville, TN – The American Red Cross encourages eligible donors to give blood before the holiday season is in full swing.
Blood donations often decline from Thanksgiving to New Year's Day when holiday festivities pull people away from their donation appointments. This often causes a drop in the blood available for patients. Donations are needed in the weeks leading up to the holidays to help offset this seasonal decline.
«Read the rest of this article»
Youth blood drive coordinators needed December 15th through January 15th

Nashville, TN – This winter high school and college students can help save lives and be eligible to win a scholarship of up to $2,500 by hosting an American Red Cross blood drive. Registration is now open through November 15th to host drives between December 15th, 2015, and January 15th, 2016.
"Winter is a difficult time to collect enough blood to meet patient needs with inclement weather and seasonal illnesses reducing the number of volunteer donors that come out to give," said Red Cross Director of Donor Recruitment, Garry Allison. "Our Leaders Save Lives program gives students an opportunity to learn valuable leadership skills and help ensure blood is available for patients in need of lifesaving transfusions by recruiting their friends and family to give blood." «Read the rest of this article»
October is Breast Cancer Awareness Month
Support cancer patients and others needing blood

Clarksville, TN – During Breast Cancer Awareness Month this October, the American Red Cross encourages eligible donors to give blood to support cancer patients and others needing blood products.
According to the American Cancer Society, breast cancer is the second most common cancer among women in the U.S., with one in eight developing invasive breast cancer in her lifetime. Breast cancer patients may need blood products during chemotherapy, mastectomy surgery or treatment of complications.
«Read the rest of this article»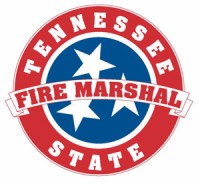 Nashville, TN – Location matters when it comes to your family's smoke alarms. This year's Fire Prevention Week (October 4th-10th) campaign, "Hear the Beep Where You Sleep. Every Bedroom Needs a Working Smoke Alarm!" stresses the importance of placing working smoke alarms in every bedroom, outside each sleeping area, and on every level of a home, including the basement.
Along with firefighters and safety advocates nationwide, the Tennessee State Fire Marshal's Office (SFMO) is joining forces with the nonprofit National Fire Protection Association (NFPA) during Fire Prevention Week to remind Tennesseans about the importance of working smoke alarms.
«Read the rest of this article»
Red Cross encourages eligible donors to give during National Preparedness Month

Nashville, TN – The American Red Cross encourages eligible donors to help their communities prepare for emergencies by giving blood during National Preparedness Month this September.
Becoming a regular blood donor is one way to help ensure communities are prepared for any emergency, including those where blood transfusions are needed. The Red Cross also encourages the public to get prepared by making a disaster plan for their homes or work places.
«Read the rest of this article»
Red Cross partnership with 9/11 Day encourages people to give blood to honor those lost on 9/11

Nashville, TN – The American Red Cross is partnering with 9/11 Day to offer individuals a chance to help others and commemorate the events of September 11th by giving blood or platelets or volunteering their time with the Red Cross.
9/11 Day was launched in 2002 as an annual day of service to honor the victims and heroes of September 11th.
«Read the rest of this article»
"Saving Lives Never Looked So Good" campaign planned to encourage September donations

Nashville, TN – The American Red Cross and Sport Clips Haircuts are teaming up to offer a free haircut coupon to those who come out to donate blood or platelets during September.
"We are pleased to partner with Sport Clips Haircuts in September nationwide, and through their generosity, offer a coupon for a free haircut to thank our amazing volunteer blood donors for their lifesaving gift to help patients in need," said Donna M. Morrissey, director of national partnerships, Red Cross Biomedical Services.
«Read the rest of this article»
Volunteers Will Install Hundreds of Smoke Alarms on Thursday, July 30th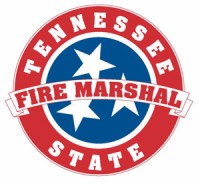 Nashville, TN – Free smoke alarms will be installed this week in Clarksville on Thursday, July 30th when volunteers take part in the the latest "Get Alarmed Tennessee" smoke alarm canvass.
The Tennessee State Fire Marshal's Office (SFMO), the Clarksville Fire Department and the American Red Cross are teaming up to visit hundreds of homes this week and install free alarms for homeowners in need. Volunteers are still needed. «Read the rest of this article»