Topic: Andriod
Wanderful Media adds to its popular "Cash Dash" feature in the Find&Save app for iPhone and Android phones
Los Gatos, CA – Wanderful Media™ today announced three new options in the Find&Save® app for consumers to get cash back for shopping in nearby stores. Since first launching the cash back feature in November 2014, user retention has tripled – shoppers are sticking with the app and using it more often.
The original cash back feature – "Cash Dash" – uses a shopper's current location to send alerts while they are at retail stores, such as "Spend $25.00 at Target, Get $10.00 back from Find&Save" or "Spend $15.00 at Walgreens, Get $5.00 back from Find&Save."
«Read the rest of this article»
Warmer temperatures call for extra attention to food safety when cooking and eating outdoors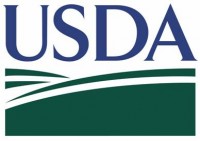 Washington, D.C. – Memorial Day weekend marks the unofficial start to summer, and many Americans will celebrate with cookouts, camping, road trips and other activities that involve food.
The U.S. Department of Agriculture's Food Safety and Inspection Service (FSIS) is reminding families to take extra care not to let foodborne bacteria, which grows more quickly in hot weather, ruin the fun.
«Read the rest of this article»
1.3 percent more people plan to travel during final summer holiday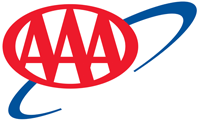 Tampa, FL – AAA Travel projects 34.7 million Americans will journey 50 miles or more from home during the Labor Day holiday weekend, the highest volume for the holiday since 2008 and a 1.3 percent increase over 2013.
Nearly 86 percent of travelers (29.7 million) will celebrate the holiday with a final road trip before summer comes to a close and many children head back to school.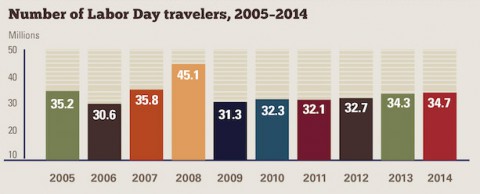 «Read the rest of this article»
Opens Access to Leading Streaming Experience, Removes Hurdles and Reduces Costs for OEMs; TCL and Hisense to Ship First TVs this Fall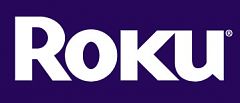 Las Vegas, NV – Roku® Inc. announced Roku TV™, a new generation of Smart TVs designed to give consumers a simple entertainment experience in a complex connected world.
The company plans to license the new reference design platform and software stack to manufacturers to build and distribute Roku TV models. TCL and Hisense are the first partners.
«Read the rest of this article»
Written by Lisa A. Ferdinando
Army News Service

Washington, D.C. – Suicide prevention help is available 24 hours a day and that message was emphasized at the Army's Suicide Prevention Program health fair at the Pentagon.
"Soldiers, Army civilians and family members have options," said Sherry Simmons-Coleman, senior program analyst for the Army's Suicide Prevention Program.
Those options include talking to a member of their unit, visiting the chaplain or behavior health professional on the installation, or calling the National Suicide Prevention Lifeline, which is available 24-hours a day at 1.800.273. TALK (8255), she said.
«Read the rest of this article»
Mobile tools to get shoppers organized and find deals at the grocery store

Yonkers, NY – Bad shopping habits can be tough to break – just ask the 63 percent of Americans in ShopSmart's new national grocery shopping survey who admitted to buying things they don't need because of a coupon or a sale.
The September 2013 issue of ShopSmart magazine, from Consumer Reports, highlights new mobile tools that can get supermarket shoppers organized while saving them time and money at the store. «Read the rest of this article»
Nikon S800c, Samsung Galaxy Note 10.1 are among those on CR's Short List of Standouts

Yonkers, NY – While Consumer Reports tested more than six hundred smart phones, tablets, TVs and more for its December Annual Electronics Issue, only ten standout products made the short list for performance and innovation.
The Consumer Reports Top Ten Electronics list calls out an Android smart phone champion, a tip-top 58-inch LCD HDTV, a loaded lightweight digital camera, and a superb stereo speaker system that's a Wi-Fi winner, among other distinguished products. The full list can be found online at www.ConsumerReports.org and in the December 2012 issue of Consumer Reports, which is on newsstands now. «Read the rest of this article»
Free Weight-Loss Apps and Websites for Workout Buys

Yonkers, NY – Losing weight is can be challenge─but there are tools that can make it easier.  The October 2012 issue of ShopSmart, from Consumer Reports, highlights free apps that can help those on a weight-loss journey and best sites for deals on workout clothes and gear that can get in you the mood to move. «Read the rest of this article»
Washington, D.C. – Using the latest technologies, the Internal Revenue Service offers multiple avenues for you to get tax information. If you have a smartphone, we have an app! If you like to watch videos from your phone or computer, we have dozens of helpful YouTube videos…and, of course, follow us on Twitter.
Check out how the IRS delivers the latest tax information, initiatives, products and services through social media.
«Read the rest of this article»