Topic: Antarctica
Written by Ruth Dasso Marlaire
NASA Ames Research Center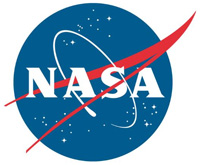 Moffett Field, CA – For about one week, engineers at NASA's Ames Research Center, Moffett Field, CA, and amateur radio operators around the world collaborated to reconstruct an image of Earth sent to them from three smartphones in orbit.
The joint effort was part of NASA's nanosatellite mission, called PhoneSat, which launched on Sunday, April 21st, 2013 aboard the Antares rocket from NASA's Wallops Island Flight Facility in Virginia.
«Read the rest of this article»
Written by Alan Buis and Whitney Clavin
NASA's Jet Propulsion Laboratory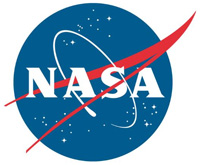 Pasadena, CA – NASA and British Antarctic Survey scientists have reported the first direct evidence that marked changes to Antarctic sea ice drift caused by changing winds are responsible for observed increases in Antarctic sea ice cover in the past two decades.
The results help explain why, unlike the dramatic sea ice losses being reported in the Arctic, Antarctic sea ice cover has increased under the effects of climate change.
«Read the rest of this article»
Written by Alan Buis
NASA's Jet Propulsion Laboratory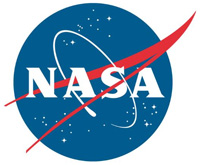 Pasadena, CA – A new university-led study with NASA participation finds ancient Antarctica was much warmer and wetter than previously suspected. The climate was suitable to support substantial vegetation — including stunted trees — along the edges of the frozen continent.
The team of scientists involved in the study, published online June 17th in Nature Geoscience, was led by Sarah J. Feakins of the University of Southern California in Los Angeles, and included researchers from NASA's Jet Propulsion Laboratory in Pasadena, CA, and Louisiana State University in Baton Rouge.
«Read the rest of this article»
Written by Dr. Tony Phillips
Science at NASA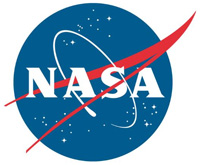 Washington, D.C. – On June 5th, 2012, Venus will pass across the face of the sun, producing a silhouette that no one alive today will likely see again.
Transits of Venus are very rare, coming in pairs separated by more than a hundred years. This June's transit, the bookend of a 2004-2012 pair, won't be repeated until the year 2117. Fortunately, the event is widely visible. Observers on seven continents, even a sliver of Antarctica, will be in position to see it.
«Read the rest of this article»
Written by Alan Buis
NASA's Jet Propulsion Laboratory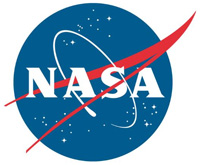 Pasadena, CA – Icebergs are a natural and beautiful part of Earth's cryosphere, and are closely monitored and studied by scientists around the world.
We asked NASA's Jet Propulsion Laboratory research scientists Ben Holt and Michael Schodlok to attempt to remove some of the mystery shrouding these floating flotillas of ice.
«Read the rest of this article»
Written by Alan Buis
NASA's Jet Propulsion Laboratory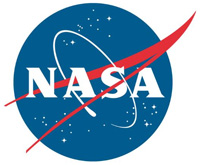 Pasadena, CA – In the first comprehensive satellite study of its kind, a University of Colorado at Boulder-led team used NASA data to calculate how much Earth's melting land ice is adding to global sea level rise.
Using satellite measurements from the NASA/German Aerospace Center Gravity Recovery and Climate Experiment (GRACE), the researchers measured ice loss in all of Earth's land ice between 2003 and 2010, with particular emphasis on glaciers and ice caps outside of Greenland and Antarctica.
The total global ice mass lost from Greenland, Antarctica and Earth's glaciers and ice caps during the study period was about 4.3 trillion tons (1,000 cubic miles), adding about 0.5 inches (12 millimeters) to global sea level. That's enough ice to cover the United States 1.5 feet (0.5 meters) deep.
«Read the rest of this article»
Written by Alan Brown
NASA Dryden Flight Research Center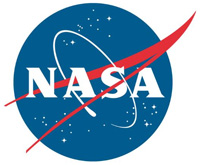 Edwards, CA – NASA's DC-8 airborne science laboratory has completed its 2011 Operation IceBridge science flights over Antarctica, and arrived home at its base in Palmdale, CA, November 22nd.
The IceBridge flight and science team flew a record 24 science flights during the six-week campaign, recording data from a suite of sophisticated instruments on the thickness and depth of Antarctic ice sheets and glacial movement.
The aircraft departed its deployment base at Punta Arenas, Chile, Tuesday morning November 22nd and after a refueling stop in Santiago, Chile, set course for Los Angeles International Airport for customs clearance. The flying lab continued on to the Dryden Aircraft Operations Facility in Palmdale, arriving about 8:30pm that evening after almost 15 hours in the air.
«Read the rest of this article»
Steve Cole – Headquarters, Washington, D.C.
Patrick Lynch – NASA Goddard Space Flight Center, Greenbelt, MD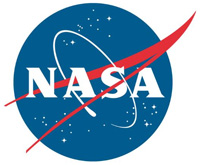 Washington, D.C. – Scientists with NASA's Operation IceBridge airborne research campaign began the mission's third year of surveys this week over the changing ice of Antarctica.
Researchers are flying a suite of scientific instruments on two planes from a base of operations in Punta Arenas, Chile: a DC-8 operated by NASA and a Gulfstream V (G-V) operated by the National Science Foundation and the National Center for Atmospheric Research. The G-V will fly through early November. The DC-8, which completed its first science flight October 12th, will fly through mid-November.
«Read the rest of this article»