Topic: Antti Niemi
Nashville Predators vs. Chicago Blackhawks
Friday, April 19th, 2013 | 7:30pm (CT)
Chicago, IL | United Center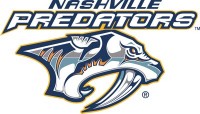 Nashville, TN - The Nashville Predators and Chicago Blackhawks wrap up their five-game 2012-13 season series on Friday at the United Center with their fourth meeting in the last three weeks.
Nashville has yet to beat Chicago this season, coming closest on April 1st.
«Read the rest of this article»
Nashville Predators 1, San Jose Sharks 2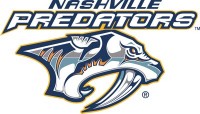 San Jose, CA – The Nashville Predators get out shot 39-19 in 2-1 loss to the San Jose Sharks Saturday night at the HP Pavilion. San Jose, who had been struggling with power-plays of late, scored both goals with the man advantage. This was the Sharks first win over the Predators this season.
The Predators have now lost two in a row having lost Wednesday night to the Anaheim Ducks 5-1. Nashville ranks last in goals with just 2.05 per game.
«Read the rest of this article»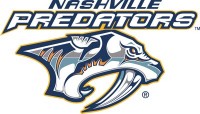 Nashville, TN – The Nashville Predators snapped back into the win column with an overtime win against the San Jose Sharks, 1-0 at the Bridgestone Arena.  Nashville ended a two-game losing streak which came after a four-game win streak with tonight's win.
Nashville's Colin Wilson tipped Ryan Ellis' shot from the blue line past San Jose goalie Antti Niemi 2:08 in the over-time period for the victory.  Ellis carried into the Sharks' zone as Wilson drove to the net.  He got his stick on it, sending it slowly through Niemi, and his second try to put it in wasn't needed as it trickled inside the right post. «Read the rest of this article»
Nashville Predators vs. San Jose Sharks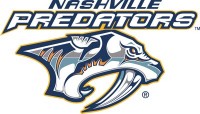 San Jose, CA – Nashville Predators and the San Jose Sharks go into a shootout Saturday night at HP Pavilion arena.
In the third round of the shootout, Predators' Craig Smith goes in center with some speed, shifts to his right, Sharks' goaltender Antti Niemi moves right with him, allowing Smith to shift the puck to his left and dink it in for the goal. This put Nashville up in the shootout.
San Jose's Joe Pavelsk, needing to score to keep the Sharks alive, goes in fast, shifts right sending the puck  flying to Pekka Rinne's glove side. Rinne makes the stop securing the win for the Predators. This was San Jose's first loss of the year. «Read the rest of this article»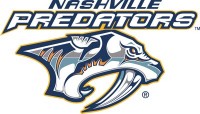 New York, NY – Roberto Luongo of the Vancouver Canucks, Pekka Rinne of the Nashville Predators and Tim Thomas of the Boston Bruins are the three finalists for the 2010-11 Vezina Trophy, which is awarded "to the goalkeeper adjudged to be the best at his position," the National Hockey League announced today.
The general managers of the 30 NHL clubs submitted ballots for the Vezina Trophy at the conclusion of the regular season, with the top three vote-getters designated as finalists. The winner will be announced Wednesday, June 22nd, during the 2011 NHL Awards from the Pearl Concert Theater inside the Palms Hotel Las Vegas. The 2011 NHL Awards will be broadcast by VERSUS in the United States and CBC in Canada. «Read the rest of this article»