Topic: App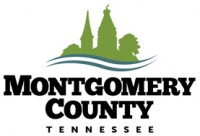 Montgomery County, TN – Montgomery County Government is pleased to announce the release of an emergency notification app for iOS devices. The app, MCGTNotify, is free to download and is currently available for those with Apple devices.
MCGTNotify will be an immediate source for local emergency notifications. It also includes a county departmental directory, the Sheriff's Office booking log and the daily court docket – available right at your fingertips!
«Read the rest of this article»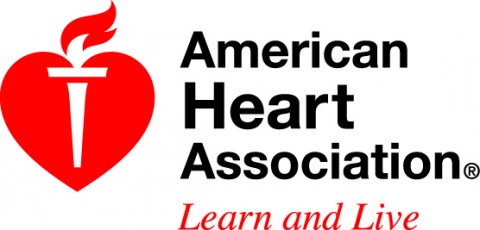 Dallas, TX – Smartphone applications and wearable sensors have the potential to help people make healthier lifestyle choices, but scientific evidence of mobile health technologies' effectiveness for reducing risk factors for heart disease and stroke is limited, according to a scientific statement from the American Heart Association, published in the association's journal Circulation.
The new statement reviewed the small body of published, peer-reviewed studies about the effectiveness of mobile health technologies (mHealth) for managing weight, increasing physical activity, quitting smoking and controlling high blood pressure, high cholesterol and diabetes.
«Read the rest of this article»

Clarksville, TN – Extreme heat is predicted across Tennessee this weekend and the American Red Cross reminds everyone of the steps they should take to stay safe when the temperatures rise.
"High temperatures, humidity and hot, indoor environments can quickly cause heat-related emergencies," said Faye Anderson, Tennessee River Executive Director. "Excessive heat can lead to sunburn, heat cramps, heat exhaustion and heat stroke."
«Read the rest of this article»
New Food Safety Regulations Take Effect

Nashville, TN – The Tennessee departments of Health and Agriculture have partnered to develop a mobile app that allows users to check any Tennessee restaurant inspection score no matter where they are located.
The free app, available for both iOS and Android, lets users view health inspection scores from Tennessee restaurants and retail stores that prepare food, including grocery stores and convenience markets. «Read the rest of this article»
NASA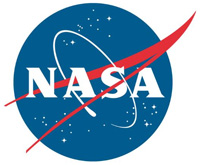 Washington, D.C. – Algae are complicated. The little plants can be both good and bad.
Single-celled algae called phytoplankton are a main source of food for fish and other aquatic life, and account for half of the photosynthetic activity on Earth—that's good.
But certain varieties such as some cyanobacteria produce toxins that can harm humans, fish, and other animals. Under certain conditions, algae populations can grow explosively — a spectacle known as an algal bloom, which can cover hundreds of square kilometers. For example, in August 2014, a cyanobacteria outbreak in Lake Erie prompted Toledo, Ohio, officials to ban the use of drinking water supplied to more than 400,000 residents.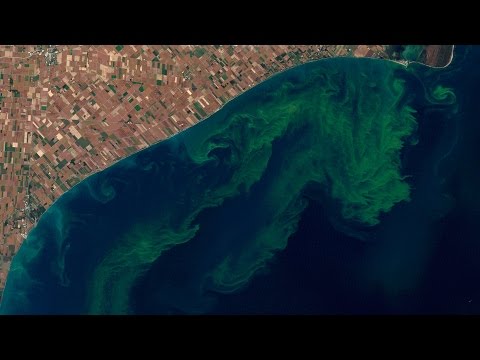 «Read the rest of this article»
Approximately 844,000 Tennesseans will travel; 90 percent will drive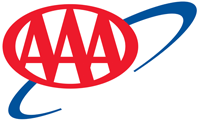 Tampa, FL – AAA projects 41.9 million Americans will journey 50 miles or more from home this Independence Day, the most since 2007 and a 0.7 percent increase from the 41.6 million people who traveled last year. The Independence Day holiday travel period is defined as Wednesday, July 1st to Sunday, July 5th.
"The freedom of summer means families can take extended vacations and, historically, that makes Independence Day the busiest summer travel holiday," said Joy Dixon, Tennessee Director of Travel, AAA – The Auto Club Group. "This is the largest number of Independence Day travelers since the great recession and it is encouraging news for the recovering economy and the travel industry."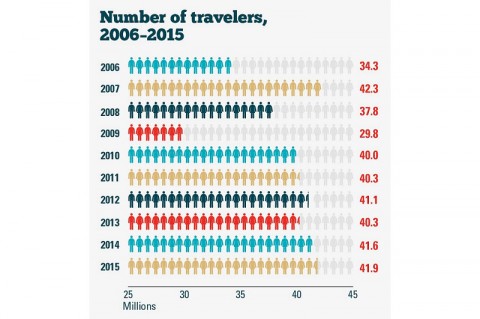 «Read the rest of this article»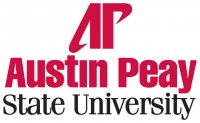 Clarksville, TN – For several months, Austin Peay State University's Information Technology (IT) department has been quietly working behind the scenes to implement a new mobile application called Peay Mobile 4.0.
This new version automatically replaces the original version of the Austin Peay mobile application, providing access to student and employee accounts, class schedules, grades and campus navigation. These and other features are at the control of your thumbs through Apple and Android mobile devices.
«Read the rest of this article»

Fort Campbell, KY – In 2011, President Barack Obama launched the Better Buildings Challenge, with a goal of making American homes and buildings 20 percent more energy efficient in ten years.
Since then, Lend Lease, one of the original companies to accept this challenge, has exceeded its goal of 20 percent energy savings within its Department of Defense housing privatization business and has achieved 26 percent savings five years ahead of schedule.
«Read the rest of this article»
Wanderful Media adds to its popular "Cash Dash" feature in the Find&Save app for iPhone and Android phones
Los Gatos, CA – Wanderful Media™ today announced three new options in the Find&Save® app for consumers to get cash back for shopping in nearby stores. Since first launching the cash back feature in November 2014, user retention has tripled – shoppers are sticking with the app and using it more often.
The original cash back feature – "Cash Dash" – uses a shopper's current location to send alerts while they are at retail stores, such as "Spend $25.00 at Target, Get $10.00 back from Find&Save" or "Spend $15.00 at Walgreens, Get $5.00 back from Find&Save."
«Read the rest of this article»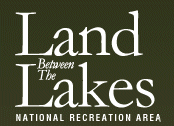 Office of Land Between the Lakes, KY/TN – Families visiting Woodlands Nature Station now have a new way to discover the forest. Agents of Nature is a free, mobile game that kids play at the Nature Station and surrounding trails to trigger nature-based challenges using a tablet or smartphone.
You'll need to download the mobile app and the Land Between The Lakes "mission site" at home or on a Wi-Fi hotspot. There are more than 20 mission sites across the United States and Canada, including the National Mall in Washington, D.C.
«Read the rest of this article»