Topic: App
Weekend Incident Prompts Bank to Accelerate Launch of CardValet Debit Card Monitoring App for Customers

Clarksville, TN – A plot to steal debit card and ATM numbers was foiled at First Advantage Bank last weekend after debit/credit card "skimmer" devices were discovered at three of the bank's Clarksville ATM machines.
Working with an alert customer and local police, bank officials were able to respond quickly to confiscate the devices and are aiding local authorities in their ongoing investigation.
«Read the rest of this article»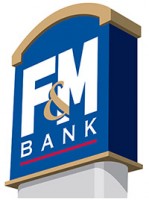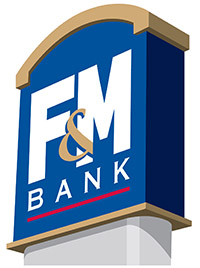 Clarksville, TN – F&M Bank is pleased to announce the rollout of its new CardValet® program for cardholders who want to manage their debit card through their mobile devices.
With the new F&M CardValet Mobile App, customers can control card spending on the go.
It is simple, download CardValet from Google Play™ or the App StoreSM and immediately begin enjoying it's features.
«Read the rest of this article»

Clarksville, TN – For volunteer fire departments, the risks that come with the job can often be different than those of full-time firefighting units in major cities. In many small, rural communities, volunteer firefighters battle the same blazes as their full-time counterparts, often meet at the scene rather than all coming together from a central fire station.
Because of the independent nature of volunteer units, it can be difficult for unit commanders to identify who is available to fight the blaze when they arrive on site.
«Read the rest of this article»

Clarksville, TN – Pokémon Go, the new GPS-based augmented reality game, has brought dozens of new visitors to the Austin Peay State University campus this week, but many of these individuals are putting themselves at risk by entering closed-off construction sites.
«Read the rest of this article»

Nashville, TN – One wears work-worn boots and talks about inputs, hoop houses, conditions and seasons. The other wears clogs and speaks of table numbers, cooler size, versatility and price points.
Both are particular, passionate and proud of what they do, and both talk incessantly about the same thing—the food they care about.
«Read the rest of this article»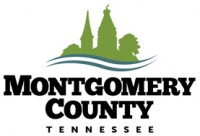 Montgomery County, TN – Montgomery County Government is pleased to announce the release of an emergency notification app for mobile Android devices. The app, MCGTNotify, is free to download and can be downloaded through the Google Play store.
MCGTNotify already serves as an immediate source for local emergency notifications for those with Apple devices, but will now serve those with Android devices too; the app also includes a departmental directory, the Sheriff's Office booking log and the daily court docket – available right at your fingertips!
«Read the rest of this article»
Donations needed to prevent a Winter Shortage

Nashville, TN – The American Red Cross has an urgent need for blood and platelet donations to prevent a shortage this winter.
Busy holiday schedules in November and December contributed to about 1,700 fewer blood drives held across the country compared to the two previous months, which has resulted in about 50,000 fewer donations and reduced the blood supply.
«Read the rest of this article»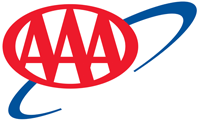 Washington, D.C. – Gas prices rang in the New Year by reaching the lowest average price ($1.997) for the holiday since 2009.  Today's average price of $1.99 per gallon is the cheapest average since March 25th, 2009, and the national average has moved lower for 50 of the past 59 days, largely due to an abundance of crude oil. Pump prices are discounted by fractions of a penny on the week, by five cents per gallon on the month, and are down by 22 cents on the year.
In 2015, consumers paid an annual average of $2.40 per gallon, which was the lowest annual average since 2009.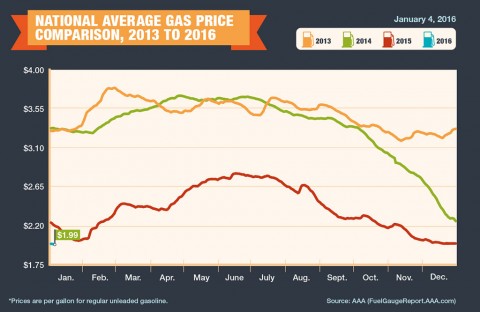 «Read the rest of this article»
Free, online wellness tool provides help to parents and caregivers of young children
Nashville, TN – The Governor's Foundation for Health and Wellness, through its Healthier Tennessee initiative, today launched Small Starts for Families™, a free, online wellness tool to help parents and caregivers of children from birth to early childhood create healthier lives for the ones they love.
The Small Starts for Families tool presents simple actions families can do each day to live healthier.
«Read the rest of this article»

Nashville, TN – This January, during National Blood Donor Month, the American Red Cross encourages people to roll up their sleeves to give blood to help maintain a sufficient blood supply for patients.
Since 1970, National Blood Donor Month has been observed in January to not only honor blood and platelet donors, but also to help increase donations during the winter months.
«Read the rest of this article»