Topic: App
Latest Innovation Offers Control, Convenience to Tech-Savvy Customers

Clarksville, TN – First Advantage Bank continues to expand its offerings with a new, innovative suite of financial products and services for smartphone users.
The multifunctional FAB Mobile Banking suite is now available for free to anyone with a First Advantage Bank account. The suite offers three ways for users to access accounts including a Mobile Banking App, Mobile Texting, and Mobile Web Browser. «Read the rest of this article»
NASA's Goddard Space Flight Center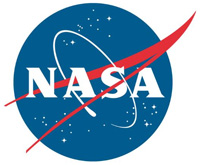 Greenbelt, MD – NASA's Hubble Space Telescope has been providing amazing images of the universe since April 1990 and has led to remarkable discoveries. NASA's James Webb Space Telescope is the next-generation telescope that will peer even deeper into space and unveil even more mysteries.
Both of these extraordinary telescopes are now the topics of two free e-Books available from the Apple iBookstore.
«Read the rest of this article»
Free App for iPhone and Android Provides Customized Traffic Information

Nashville, TN – The Tennessee Department of Transportation (TDOT) today launched a new tool for motorists. The new TDOT SmartWay Mobile App will help drivers navigate Tennessee highways, providing up-to-the-minute customized traffic information.
The TDOT SmartWay App is free and available for download in the Apple App Store and Play Store for Android. «Read the rest of this article»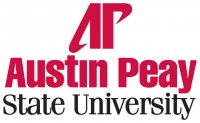 Clarksville, TN – Earlier this year, officials with Clarksville Academy brainstormed ways to improve communication with parents, current students and prospective students. They decided to create iCougar, an app for the Apple iPad and iPhone.
The idea was to make it a centralized digital location for information on the school, but then came the next question – how do you create an app?
«Read the rest of this article»
Written by Courtney O'Connor
NASA's Jet Propulsion Laboratory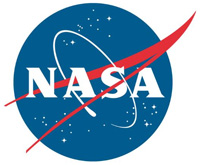 Pasadena, CA – NASA's Curiosity Mars rover checked in on Mars Wednesday using the mobile application Foursquare. This marks the first check-in on another planet. Users on Foursquare can keep up with Curiosity as the rover checks in at key locations and posts photos and tips, all while exploring the Red Planet.
"NASA is using Foursquare as a tool to share the rover's new locations while exploring Mars," said David Weaver, associate administrator for communications at NASA Headquarters in Washington, D.C. "This will help to involve the public with the mission and give them a sense of the rover's travels through Gale Crater."
«Read the rest of this article»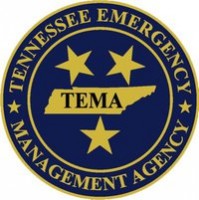 Nashville, TN – Tennesseans can download Ready TN, the Tennessee Emergency Management Agency's (TEMA) popular smartphone preparedness application, to iPhone and iPad devices and access the application's information and resources on hazards and how to be ready for emergencies.
"It is incredibly important Tennesseans take time to prepare for emergencies, and this new app from TEMA is designed to be responsive to our customers, the taxpayers," Tennessee Governor Bill Haslam said. "Citizens are relying increasingly on their mobile devices for relevant and timely information, and the ReadyTN app delivers critical tips and resources to Tennesseans so they can be prepared the next time a disaster strikes." «Read the rest of this article»

Yonkers, NY – It's easier than ever to get burned these days—in fact fraud and identity-theft complaints tracked by the Federal Trade Commission topped 1.2 million last year, up 19 percent from 2010 and a whopping 800 percent since 2000. And the fraud artists are using new channels and technology that didn't exist 15 years ago including social media, pop-up ads on your computer, and text-message "smishing" scams.
According to Consumer Reports' investigation, available on www.ConsumerReports.org on August 30th and in the October issue of Consumer Reports on newsstands September 4th, two other factors compound this problem. «Read the rest of this article»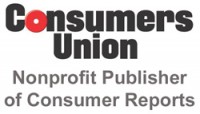 Washington, D.C. – Consumers Union, the advocacy arm of Consumer Reports, today praised a national initiative unveiled by the U.S. Department of Transportation (DOT) to curb distracted driving.
Transportation Secretary Ray LaHood released a "Blueprint for Ending Distracted Driving" to address the dangers of using handheld phones while driving and other related problems. «Read the rest of this article»
Washington, D.C. – The Internal Revenue Service reminds taxpayers to keep in mind that many variables can affect the speed of a tax refund. Using e-file with direct deposit remains the fastest option for taxpayers.
Following technology improvements, the IRS will issue refunds to more taxpayers in as few as 10 days this year for those who e-file and select direct deposit. Overall, the IRS issues the vast majority (more than 9 out of 10) of all refunds — whether filed electronically or on paper — in 21 days or less.
«Read the rest of this article»
Washington, D.C. – Using the latest technologies, the Internal Revenue Service offers multiple avenues for you to get tax information. If you have a smartphone, we have an app! If you like to watch videos from your phone or computer, we have dozens of helpful YouTube videos…and, of course, follow us on Twitter.
Check out how the IRS delivers the latest tax information, initiatives, products and services through social media.
«Read the rest of this article»