Topic: App
Local Coupon Book Continues In The Fifth Year To Help Clarksville Schools Raise Money and Local Families With Big Savings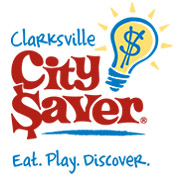 Clarksville, TN – For the fifth consecutive year, The Clarksville-Montgomery County School System and Education Foundation have partnered together to sponsor the City Saver Education Funding Campaign that will run now until February 13th, 2015.
Last year's campaign raised over $200,000 for local schools and the Education Foundation.
During this year's campaign, all Clarksville-Montgomery County elementary and middle school students will be selling the new 2015 Clarksville City Saver coupon book, which contains thousands of dollars in savings at over 200 local favorite restaurants, attractions and retail stores.
«Read the rest of this article»
Holiday Travelers Won't Be Slowed by Road Construction

Nashville, TN – The Tennessee Department of Transportation will halt all lane closure activity on interstates and state highways for the busy Labor Day holiday travel period. Construction crews will stop all lane closure activity beginning at noon on Friday, August 29th, through 6:00am on Tuesday, September 2nd.
This will provide maximum roadway capacity for motorists traveling during the busy Labor Day holiday.
«Read the rest of this article»
Overpass Expected to be Open by Thanksgiving Holiday

Franklin, TN – The Tennessee Department of Transportation has set a timeline for bridge construction along I-65 at State Route 248 (Peytonsville Road / Goose Creek Bypass), following an interstate crash that destroyed two bridges at the interchange.
Steel beams for the northernmost bridge are expected to be ready by October, allowing contract crews to set the beams the weekend of October 3rd-5th. «Read the rest of this article»
1.3 percent more people plan to travel during final summer holiday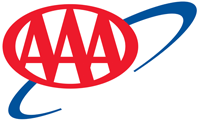 Tampa, FL – AAA Travel projects 34.7 million Americans will journey 50 miles or more from home during the Labor Day holiday weekend, the highest volume for the holiday since 2008 and a 1.3 percent increase over 2013.
Nearly 86 percent of travelers (29.7 million) will celebrate the holiday with a final road trip before summer comes to a close and many children head back to school.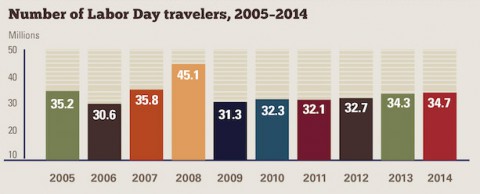 «Read the rest of this article»
Plus, twelve alternative ways to save at the supermarket without the hassle of using coupons

Yonkers, NY – In a new national survey about shopping and saving on groceries featured in the September 2014 issue of ShopSmart, from Consumer Reports, 28 percent of women said they can't be bothered with coupons, and 15 percent called them a "necessary evil."
So for those who don't like dealing with coupons, ShopSmart has identified 12 coupon-free strategies that can help shoppers save at the supermarket – as a price scan by secret shoppers revealed it's all about where consumers shop, and what they buy. «Read the rest of this article»
Optimistic Americans are dusting off credit cards, helping to boost overall holiday travel volume 1.9% over last year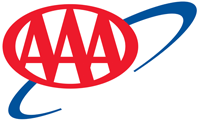 Tampa, FL – AAA Travel projects 41 million Americans will journey 50 miles or more from home during the Independence Day holiday weekend, a 1.9 percent increase from the 40.3 million people who traveled last year and a nearly 14 percent increase compared to the Memorial Day holiday weekend.
The majority of travelers will be celebrating their freedom with a road trip, with more than eight in 10 (34.8 million) choosing to travel by automobile, the highest level since 2007. «Read the rest of this article»
Findings from the latest tests of home automation products including smart appliances, app-enabled locks, musical toilets and more

Yonkers, NY – The number of home automation products is exploding. And according to a survey of nearly 2, 500 subscribers from Consumer Reports, almost 20 percent of respondents who have a smart phone or tablet already use it to remotely control some aspect of their home, and almost 70 percent of those who don't voiced interest in doing so in the future. «Read the rest of this article»

Fayetteville, TN – The Tennessee Volunteer Region of the American Red Cross has mobilized dozens of volunteers, two emergency response vehicles, and disaster relief supplies to help meet emergency needs for those who have been affected by the tornado ravaged areas in Lincoln, Moore and surrounding counties. «Read the rest of this article»
As severe weather threat continues, people should prepare and use free app alerts

Nashville, TN – The American Red Cross is helping people in Arkansas and several other states affected by Sunday's devastating tornadoes.
More than 200 people spent Sunday night in shelters in Arkansas that were opened or supported by Red Cross workers. The Red Cross is also providing health and mental health services and Red Cross emergency vehicles will be distributing food throughout the affected areas. «Read the rest of this article»

Nashville, TN – A "Pick Tennessee" mobile app is now available which can find and then map the way to locally grown farm products, farms and farmers markets. The free app, downloadable from both iTunes for Apple products and from Google Play for Android devices, is the latest advancement of Tennessee Department of Agriculture's Pick Tennessee Products promotion.
"I'm proud to introduce this new face of an old friend," Tennessee Department of Agriculture Commissioner Julius Johnson said. "Pick Tennessee Products has thrived for 28 years not only by providing real and valuable services, but also by having the flexibility to adapt to change—changing cultures, consumer demands, and technology. «Read the rest of this article»