Topic: App
Plus, twelve alternative ways to save at the supermarket without the hassle of using coupons

Yonkers, NY – In a new national survey about shopping and saving on groceries featured in the September 2014 issue of ShopSmart, from Consumer Reports, 28 percent of women said they can't be bothered with coupons, and 15 percent called them a "necessary evil."
So for those who don't like dealing with coupons, ShopSmart has identified 12 coupon-free strategies that can help shoppers save at the supermarket – as a price scan by secret shoppers revealed it's all about where consumers shop, and what they buy. «Read the rest of this article»
Optimistic Americans are dusting off credit cards, helping to boost overall holiday travel volume 1.9% over last year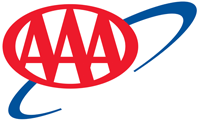 Tampa, FL - AAA Travel projects 41 million Americans will journey 50 miles or more from home during the Independence Day holiday weekend, a 1.9 percent increase from the 40.3 million people who traveled last year and a nearly 14 percent increase compared to the Memorial Day holiday weekend.
The majority of travelers will be celebrating their freedom with a road trip, with more than eight in 10 (34.8 million) choosing to travel by automobile, the highest level since 2007. «Read the rest of this article»
Findings from the latest tests of home automation products including smart appliances, app-enabled locks, musical toilets and more

Yonkers, NY – The number of home automation products is exploding. And according to a survey of nearly 2, 500 subscribers from Consumer Reports, almost 20 percent of respondents who have a smart phone or tablet already use it to remotely control some aspect of their home, and almost 70 percent of those who don't voiced interest in doing so in the future. «Read the rest of this article»

Fayetteville, TN – The Tennessee Volunteer Region of the American Red Cross has mobilized dozens of volunteers, two emergency response vehicles, and disaster relief supplies to help meet emergency needs for those who have been affected by the tornado ravaged areas in Lincoln, Moore and surrounding counties. «Read the rest of this article»
As severe weather threat continues, people should prepare and use free app alerts

Nashville, TN – The American Red Cross is helping people in Arkansas and several other states affected by Sunday's devastating tornadoes.
More than 200 people spent Sunday night in shelters in Arkansas that were opened or supported by Red Cross workers. The Red Cross is also providing health and mental health services and Red Cross emergency vehicles will be distributing food throughout the affected areas. «Read the rest of this article»

Nashville, TN - A "Pick Tennessee" mobile app is now available which can find and then map the way to locally grown farm products, farms and farmers markets. The free app, downloadable from both iTunes for Apple products and from Google Play for Android devices, is the latest advancement of Tennessee Department of Agriculture's Pick Tennessee Products promotion.
"I'm proud to introduce this new face of an old friend," Tennessee Department of Agriculture Commissioner Julius Johnson said. "Pick Tennessee Products has thrived for 28 years not only by providing real and valuable services, but also by having the flexibility to adapt to change—changing cultures, consumer demands, and technology. «Read the rest of this article»
1.4 Million Had a Smart Phone that was Lost and Never Recovered

Yonkers, NY – Smart phone theft is on the rise. About 3.1 million Americans were the victims of smart phone theft in 2013, according to Consumer Reports' Annual State of the Net survey. That's nearly double the 1.6 million thefts that the company projected in 2012.
At least 1.4 million smart phones were lost and not recovered last year, up slightly from the 1.2 million in 2012, Consumer Reports projects. «Read the rest of this article»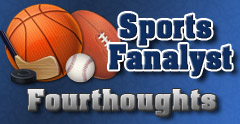 Clarksville, TN – Welcome to the first edition of Marlon Scott: Sports Fanalyst Fourthoughts
There is the real world, and then there is the sports world. A lot of people happily commute back and forth between the two. This is for those commuters, dressed like Clark Kent, but when they emerge from a McDonald's bathroom (due to lack of phone booths in 2014) they have on their favorite sports jersey and foam finger, ready to talk about the latest update that just popped up from the ESPN app on their smart phone.
«Read the rest of this article»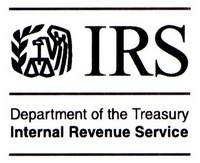 Washington, D.C. – The Internal Revenue Service has released a YouTube message from Commissioner John Koskinen to the nation's taxpayers providing tips and help for the 2014 filing season.
In the YouTube video, now available at IRS.gov and the IRS YouTube channel, Koskinen also discusses how the IRS and its employees will approach the 2014 tax season.
«Read the rest of this article»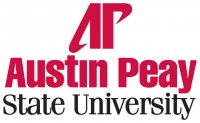 Clarksville, TN – The larger a business or government agency gets, the more equipment it acquires. Keeping track of all those computers and iPads and automobiles can be a nightmare, especially if files are misplaced or if someone's handwriting is too messy.
Austin Peay State University student Lance Batson and the school's Geographic Information Systems office are hoping to eliminate these problems by allowing agency's to go paperless with a new digital asset management system. «Read the rest of this article»