Topic: App
Seventh consecutive year of growth; the most Thanksgiving travelers since 2007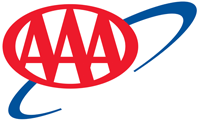 Knoxville, TN – AAA Travel forecasts 46.9 million Americans will journey 50 miles or more from home during the Thanksgiving holiday, a 0.6 percent increase from the 46.6 million people who traveled last year and the most in eight years.
With 300,000 additional holiday travelers, this marks the seventh consecutive year of growth for Thanksgiving travel.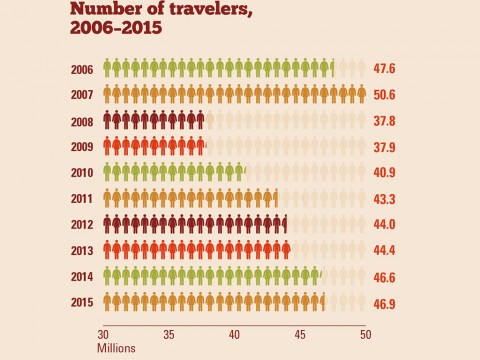 «Read the rest of this article»
Halloween Safety Tips

Nashville, TN – Halloween is coming and pretty soon the streets will be filled with tiny ghosts and goblins, super heroes and princesses. Even vampires and witches need to know how to celebrate safely and the American Red Cross has steps people can follow to have a safe Halloween.
"We want everyone to enjoy this fun-filled night," said Sarah Basel, Communications Director of the Tennessee Region of the American Red Cross. "The kids are excited, but first parents need to make sure their kids know what to do in order to have fun and stay safe."
«Read the rest of this article»
New store offers convenient in-store and digital shopping at Walmart prices; Opened October 14th

Clarksville, TN – The new Walmart Neighborhood Market in Clarksville opened to the community Dover Road Wednesday, October 14th, bringing a broad assortment of fresh, affordable groceries at Walmart's everyday low prices.
Customers will also enjoy the convenience of on-site services such as a full pharmacy and fuel station and a free store pickup service providing an easy way to shop millions of products on Walmart.com. The new store will employ up to 95 full- and part-time associates. «Read the rest of this article»
Youth blood drive coordinators needed December 15th through January 15th

Nashville, TN – This winter high school and college students can help save lives and be eligible to win a scholarship of up to $2,500 by hosting an American Red Cross blood drive. Registration is now open through November 15th to host drives between December 15th, 2015, and January 15th, 2016.
"Winter is a difficult time to collect enough blood to meet patient needs with inclement weather and seasonal illnesses reducing the number of volunteer donors that come out to give," said Red Cross Director of Donor Recruitment, Garry Allison. "Our Leaders Save Lives program gives students an opportunity to learn valuable leadership skills and help ensure blood is available for patients in need of lifesaving transfusions by recruiting their friends and family to give blood." «Read the rest of this article»
Unveils Roku OS 7 with Updated Roku Feed That Now Lets Consumers Follow Movies, Directors, Actors, TV Shows and Receive Automatic Updates on Streaming Availability and Pricing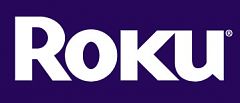 Saratoga, CA – Roku Inc. today announced the highly anticipated Roku® 4 streaming player. Designed for entertainment-­‐loving streamers, the Roku 4 features superior streaming performance and brilliant picture quality for both 4K Ultra HD (UHD) and HD TVs.
With access to one of the biggest streaming channel lineups including 300,000 movies and TV episodes and the industry's most comprehensive and only unbiased universal voice search, finding what to stream is simple with the new Roku 4. Plus, now consumers will no longer need to look for their remote control with the new Remote Finder feature.
«Read the rest of this article»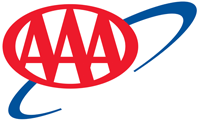 Tampa, FL – According to the National Automobile Dealers Association (NADA) the price of used electric vehicles (EVs) are projected to decrease by 30 percent this year.
One of the factors contributing to declining prices in the EV market is the substantial number of used EV's coming off lease. NADA Electric Vehicle Retention Report Card suggests trade-in values of two year old EVs have dropped in recent months.
This is exciting news for motorists who have a desire to purchase an EV without the high sticker price of a new one.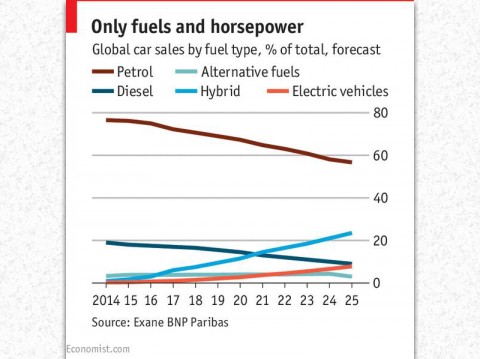 «Read the rest of this article»
The final summer holiday to have a 1% increase from 2014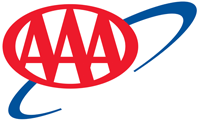 Tampa, FL – AAA Travel projects 35.5 million Americans will journey 50 miles or more from home during the Labor Day holiday weekend, the highest volume for the holiday since 2008 and a 1 percent increase from the 35 million over 2014.
This will mark the fourth consecutive year of overall travel growth for the Labor Day holiday period, and the seventh out of the past nine years to see year-over-year increase in volume.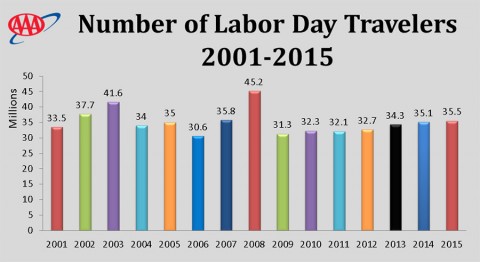 «Read the rest of this article»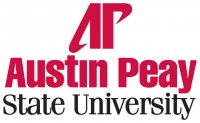 Clarksville, TN – Anyone with a smartphone or internet-connected device can now get real time information about Austin Peay State University's Peay Pick Up trolley system through the University's Peay Mobile 4.0 app.
Developed by APSU students, the new feature can show the trolley's location around the University campus, with the position updated every 15 seconds. The feature is accessible in APSU's new Peay Mobile 4.0 app, which was redesigned in June.
AP Mobile 4.0 is free and can be downloaded by visiting www.apsu.edu/mobile
«Read the rest of this article»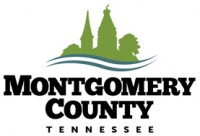 Montgomery County, TN – Montgomery County Government is pleased to announce the release of an emergency notification app for iOS devices. The app, MCGTNotify, is free to download and is currently available for those with Apple devices.
MCGTNotify will be an immediate source for local emergency notifications. It also includes a county departmental directory, the Sheriff's Office booking log and the daily court docket – available right at your fingertips!
«Read the rest of this article»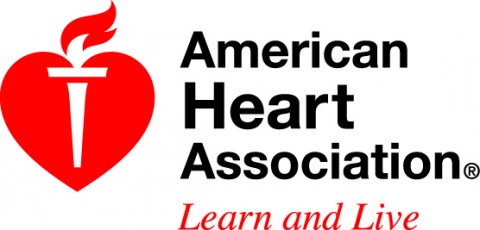 Dallas, TX – Smartphone applications and wearable sensors have the potential to help people make healthier lifestyle choices, but scientific evidence of mobile health technologies' effectiveness for reducing risk factors for heart disease and stroke is limited, according to a scientific statement from the American Heart Association, published in the association's journal Circulation.
The new statement reviewed the small body of published, peer-reviewed studies about the effectiveness of mobile health technologies (mHealth) for managing weight, increasing physical activity, quitting smoking and controlling high blood pressure, high cholesterol and diabetes.
«Read the rest of this article»