Topic: App
1.4 Million Had a Smart Phone that was Lost and Never Recovered

Yonkers, NY – Smart phone theft is on the rise. About 3.1 million Americans were the victims of smart phone theft in 2013, according to Consumer Reports' Annual State of the Net survey. That's nearly double the 1.6 million thefts that the company projected in 2012.
At least 1.4 million smart phones were lost and not recovered last year, up slightly from the 1.2 million in 2012, Consumer Reports projects. «Read the rest of this article»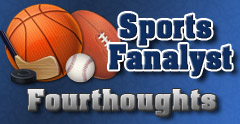 Clarksville, TN – Welcome to the first edition of Marlon Scott: Sports Fanalyst Fourthoughts
There is the real world, and then there is the sports world. A lot of people happily commute back and forth between the two. This is for those commuters, dressed like Clark Kent, but when they emerge from a McDonald's bathroom (due to lack of phone booths in 2014) they have on their favorite sports jersey and foam finger, ready to talk about the latest update that just popped up from the ESPN app on their smart phone.
«Read the rest of this article»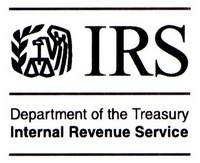 Washington, D.C. – The Internal Revenue Service has released a YouTube message from Commissioner John Koskinen to the nation's taxpayers providing tips and help for the 2014 filing season.
In the YouTube video, now available at IRS.gov and the IRS YouTube channel, Koskinen also discusses how the IRS and its employees will approach the 2014 tax season.
«Read the rest of this article»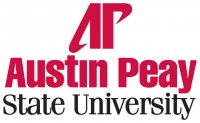 Clarksville, TN – The larger a business or government agency gets, the more equipment it acquires. Keeping track of all those computers and iPads and automobiles can be a nightmare, especially if files are misplaced or if someone's handwriting is too messy.
Austin Peay State University student Lance Batson and the school's Geographic Information Systems office are hoping to eliminate these problems by allowing agency's to go paperless with a new digital asset management system. «Read the rest of this article»

Nashville, TN – The Tennessee Fish and Wildlife Commission will be presented with the Tennessee Wildlife Resources Agency's new strategic plan proposal during its February meeting.
The TFWC will be returning to Nashville and the TWRA Region II Ray Bell Building after holding its January meeting in Memphis. Committee meetings will be held (Thursday) February 13th at 1:00pm while the formal TFWC meeting is (Friday) February 14th at 9:00am. «Read the rest of this article»
Opens Access to Leading Streaming Experience, Removes Hurdles and Reduces Costs for OEMs; TCL and Hisense to Ship First TVs this Fall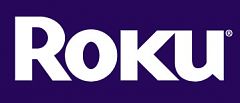 Las Vegas, NV – Roku® Inc. announced Roku TV™, a new generation of Smart TVs designed to give consumers a simple entertainment experience in a complex connected world.
The company plans to license the new reference design platform and software stack to manufacturers to build and distribute Roku TV models. TCL and Hisense are the first partners.
«Read the rest of this article»

Nashville, TN – As the next wave of frigid below normal temperatures blankets the Middle Tennessee area, the American Red Cross is ready to respond if needed and has some vital safety steps for people to follow to take precautions against the cold. «Read the rest of this article»

Nashville, TN – The American Red Cross is helping people impacted by the frigid cold air covering two-thirds of the country, and offers steps people can take to stay safe during this dangerous weather.
"Our volunteers remain on stand-by to respond if there is a significant, unforeseen, emergency incident or event that displaces individuals from their normal place of dwelling which would cause us to open an emergency shelter," said David Kitchen, Regional Disaster Program Officer. "We have been closely monitoring the weather system for the past several days and as soon as we realized that the flash freeze had the potential to strand motorists as well as to cause life-threatening situations, we immediately began activating our disaster action plan." «Read the rest of this article»
Written by David Vergun

Washington, D.C. – Working out or losing weight often tops the list for New Year's resolutions — with varying degrees of success experienced by those who do.
Those resolutions can be achieved painlessly, and, people don't have to wait until 2014 to get started, according to a family medicine doctor at Madigan Army Medical Center in Joint Base Lewis-McChord, or JBLM, Wash.
Dr. (Col.) John O'Brien, who is also chief of Operational Medicine, is convinced he knows what he's talking about because he said it worked for him.
«Read the rest of this article»
Drivers beware of Web sites selling renewal assistance

Nashville, TN – The Driver Services Division of the Tennessee Department of Safety and Homeland Security wants to remind drivers that the only web site for driver license/ID renewals is the state's official site, TN.gov.
Other Web sites that offer driver-related services, such as renewal assistance, non-certified driving history, and practice tests for a fee are not affiliated with the State of Tennessee.  The Driver Services division receives many calls from citizens who went to one of these sites, entered a credit card and received a document that contains the same information that is available for free at the the Driver Services Web site. «Read the rest of this article»