Topic: Appalachian Mountains
Written by Rob Gutro
NASA's Goddard Space Flight Center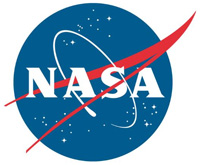 Greenbelt, MD – NASA's Aqua satellite and NASA-NOAA's Suomi NPP satellite analyzed the temperatures in Hurricane Nate's cloud tops and determined that the most powerful thunderstorms and heaviest rain areas were around the center of the tropical cyclone after it made landfall near the mouth of the Mississippi River.
At 8:00pm EDT/7:00pm CDT on October 7th, 2017 Hurricane Nate's eye was at the mouth of the Mississippi River. National Weather Service radar data and surface observations indicated that Hurricane Nate made landfall near Biloxi, Mississippi, around 12:30am CDT/1:30am EDT on October 8th, with maximum winds of 85 mph (140 kph).
«Read the rest of this article»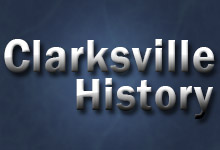 Clarksville, TN – Have you heard the story of the first frontier settlement on the Red River?
Many times the history beneath our feet here in Montgomery County is not in the forefront of our minds. It can be easily forgotten that the many places we live, shop, or work every day contain stories from multiple historical periods of Tennessee. In this case, it is the history of westward expansion and the Indian Wars of the 18th century.
People may wonder why these stories matter. Many of us were at one time young students who felt history class was incredibly boring and even called it our least favorite subject. Yet, in truth, it is those who devote some time to the subject in depth who are a very fortunate group of people. They gain insights and knowledge; they increase their wisdom.
«Read the rest of this article»

Clarksville, TN – Author and essayist Ann Pancake, a native West Virginian with a bit of a wanderlust,  has traveled the world in search of a story.
After graduating from West Virginia University, Pancake earned an M.A. in English from the University of North Carolina before teaching English in, among other places, American Samoa, Japan and Thailand. Even now, Pancake lives in Seattle, teaching in the low-residency MFA program at Pacific Lutheran University.
«Read the rest of this article»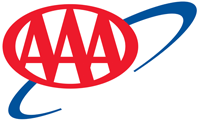 Knoxville, TN – From Beale Street in Memphis to the Appalachian mountains in Johnson City, Tennesseans and tourists alike travel the state each year to experience the unique city culture and rural landscape the state offers.
With millions of visitors to the state each year, travelers have a variety of ways to search for a hotel and find recommendations for things to do, but the most reliable and respected rating in the industry comes from AAA.
«Read the rest of this article»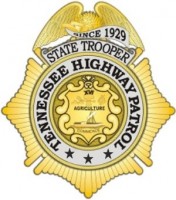 Nashville, TN – The Tennessee Highway Patrol (THP) announced its Aviation Division and Special Operations troopers rescued a man who was injured in a remote area of the Great Smoky Mountains National Park.
Upon request by park rangers with the U.S. National Park Service, last weekend the THP dispatched a UH-1 Huey helicopter loaded with troopers trained in search and rescue.
Aviation and Special Op members successfully rescued Joey Watson, a 20-year-old college student from Eldorado, IL, who slipped and fell while hiking the trails in the Appalachian Mountains in Gatlinburg, Tennessee.
«Read the rest of this article»
NASA Headquarters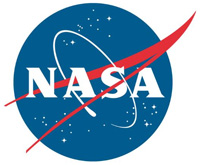 Washington, D.C. – NASA's New Horizons mission has found evidence of exotic ices flowing across Pluto's surface, at the left edge of its bright heart-shaped area. New close-up images from the spacecraft's Long-Range Reconnaissance Imager (LORRI) reveal signs of recent geologic activity, something scientists hoped to find but didn't expect.
"We've only seen surfaces like this on active worlds like Earth and Mars," said mission co-investigator John Spencer of SwRI. "I'm really smiling."
«Read the rest of this article»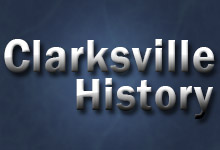 Clarksville, TN – Have you seen the old stone building on Walker Street in the New Providence area? If not, come by and take a look at it some time. This primitive looking building, labeled "Sevier Station", is on the National Register of Historic Places and is touted as the oldest building in Montgomery County, Tennessee.
As you walk around and gaze at the roughhewn limestone quarried from the nearby bluffs, and ponder the old chimney placed oddly in the center of the building, and consider the apparent gun port built into the east side, may you contemplate the ground upon which you are standing.
«Read the rest of this article»
Enjoy Food, Friends and Family for a Traditional Holiday Meal at Eight State Parks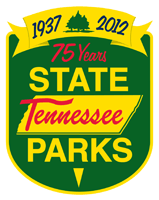 Nashville, TN – Spend less time in the kitchen and more time with friends and family, while surrounding yourself with Tennessee's natural wonders during this season of thanksgiving.
Once again, Tennessee State Park officials are pleased to announce that all eight state park restaurants will be open Thursday, November 22nd, serving their annual Thanksgiving Day feast.
Thanksgiving turkey and all the traditional trimmings, along with an assortment of desserts, will be available beginning at 11:00am until closing at state park restaurants across Tennessee. «Read the rest of this article»
Offering convenient quality accommodations at an exceptional value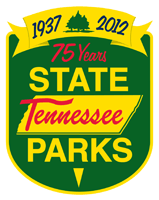 Nashville, TN – Tennessee State Parks will offer special winter rates for 360 villas and cabins, along with six state park inns from November 15th, 2012, through March 15th, 2013.
With a state park within an hour's drive of just about anywhere in Tennessee, families and groups seeking unique recreation opportunities and high-quality accommodations can find the perfect getaway – all at an exceptional value and a bit closer to home. «Read the rest of this article»
Veterans Day Designated a Free State Park Day for Tennessee Veterans, Including Complimentary Golfing and Night of Camping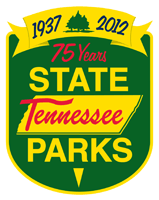 Nashville, TN – Tennessee State Parks announced today its annual free state parks day for all Tennessee veterans on Monday, November 12th, offering one free night of camping and complimentary greens fees for 18 holes of golf with appropriate identification.
Passed by the Tennessee General Assembly in 2010, the policy calls for a yearly, special state parks day to honor Tennessee's resident veterans.
"This is our way of honoring the many brave men and women who have served our country," said Environment and Conservation Commissioner Bob Martineau.  "The state parks family extends a warm invitation to all of Tennessee's veterans to visit us on November 12th and enjoy a day in one of our beautiful parks." «Read the rest of this article»