Topic: Apple

Clarksville, TN – Clarksville Police Detective Joe Shrum is trying to identify two suspects involved in a Burglary and is requesting public assistance. On Thursday, August 11th, 2016 at 1:21am, CPD Officers responded to a Burglary at 1352 Fort Campbell Boulevard (Cellphone Repairs).
Security video footage shows a black female and black male force their way into the building by breaking the glass on the bottom portion of the front door with a 4-way tire iron and their feet.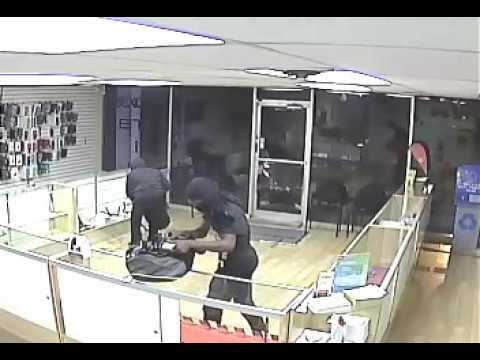 «Read the rest of this article»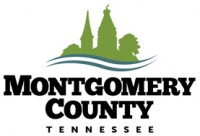 Montgomery County, TN – Montgomery County Government is pleased to announce the release of an emergency notification app for mobile Android devices. The app, MCGTNotify, is free to download and can be downloaded through the Google Play store.
MCGTNotify already serves as an immediate source for local emergency notifications for those with Apple devices, but will now serve those with Android devices too; the app also includes a departmental directory, the Sheriff's Office booking log and the daily court docket – available right at your fingertips!
«Read the rest of this article»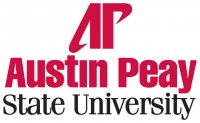 Clarksville, TN – For several months, Austin Peay State University's Information Technology (IT) department has been quietly working behind the scenes to implement a new mobile application called Peay Mobile 4.0.
This new version automatically replaces the original version of the Austin Peay mobile application, providing access to student and employee accounts, class schedules, grades and campus navigation. These and other features are at the control of your thumbs through Apple and Android mobile devices.
«Read the rest of this article»
Wanderful Media adds to its popular "Cash Dash" feature in the Find&Save app for iPhone and Android phones
Los Gatos, CA – Wanderful Media™ today announced three new options in the Find&Save® app for consumers to get cash back for shopping in nearby stores. Since first launching the cash back feature in November 2014, user retention has tripled – shoppers are sticking with the app and using it more often.
The original cash back feature – "Cash Dash" – uses a shopper's current location to send alerts while they are at retail stores, such as "Spend $25.00 at Target, Get $10.00 back from Find&Save" or "Spend $15.00 at Walgreens, Get $5.00 back from Find&Save."
«Read the rest of this article»
Warmer temperatures call for extra attention to food safety when cooking and eating outdoors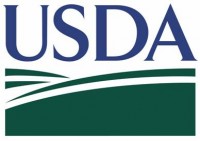 Washington, D.C. – Memorial Day weekend marks the unofficial start to summer, and many Americans will celebrate with cookouts, camping, road trips and other activities that involve food.
The U.S. Department of Agriculture's Food Safety and Inspection Service (FSIS) is reminding families to take extra care not to let foodborne bacteria, which grows more quickly in hot weather, ruin the fun.
«Read the rest of this article»

Clarksville, TN – Barksdale Elementary School is kicking off the school year right with the help of Partner in Education, First Advantage Bank. New Apple iPads and an Apple charging station have been donated to the school.
«Read the rest of this article»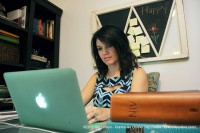 Dear Adam,
I can't imagine what it is like to be a guy! What a load of responsibility (Genesis 3.17-19)! But I'm not going to lie, I feel like you could've done so much better. There's a time to be laid-back and there's a time to take action. That was an action time. You were supposed to co-rule with Eve, not give into sin.
I wish you would have been the voice of reason. Instead, you blamed her for your part in the sin, but that was a part of the curse that began with the sin (Genesis 3.12).
«Read the rest of this article»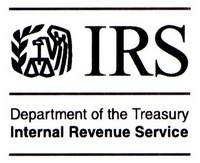 Washington, D.C. – The Internal Revenue Service has released a YouTube message from Commissioner John Koskinen to the nation's taxpayers providing tips and help for the 2014 filing season.
In the YouTube video, now available at IRS.gov and the IRS YouTube channel, Koskinen also discusses how the IRS and its employees will approach the 2014 tax season.
«Read the rest of this article»
Online Sites that will save shoppers time, money and aggravation this holiday season; Plus, five new shopping apps worth trying

Yonkers, NY – With the holiday season just around the corner, now's the time to develop a savings strategy for purchases. The November 2013 issue of ShopSmart, from Consumer Reports, showcases new online sites and apps that make shopping faster, easier, and more fun while saving money, and these services are free! «Read the rest of this article»
Mobile tools to get shoppers organized and find deals at the grocery store

Yonkers, NY – Bad shopping habits can be tough to break – just ask the 63 percent of Americans in ShopSmart's new national grocery shopping survey who admitted to buying things they don't need because of a coupon or a sale.
The September 2013 issue of ShopSmart magazine, from Consumer Reports, highlights new mobile tools that can get supermarket shoppers organized while saving them time and money at the store. «Read the rest of this article»