Topic: Apple
Warmer temperatures call for extra attention to food safety when cooking and eating outdoors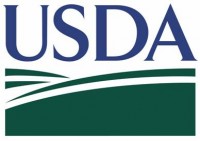 Washington, D.C. – Memorial Day weekend marks the unofficial start to summer, and many Americans will celebrate with cookouts, camping, road trips and other activities that involve food.
The U.S. Department of Agriculture's Food Safety and Inspection Service (FSIS) is reminding families to take extra care not to let foodborne bacteria, which grows more quickly in hot weather, ruin the fun.
«Read the rest of this article»

Clarksville, TN – Barksdale Elementary School is kicking off the school year right with the help of Partner in Education, First Advantage Bank. New Apple iPads and an Apple charging station have been donated to the school.
«Read the rest of this article»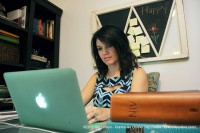 Dear Adam,
I can't imagine what it is like to be a guy! What a load of responsibility (Genesis 3.17-19)! But I'm not going to lie, I feel like you could've done so much better. There's a time to be laid-back and there's a time to take action. That was an action time. You were supposed to co-rule with Eve, not give into sin.
I wish you would have been the voice of reason. Instead, you blamed her for your part in the sin, but that was a part of the curse that began with the sin (Genesis 3.12).
«Read the rest of this article»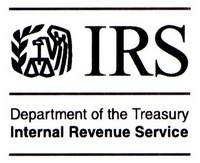 Washington, D.C. – The Internal Revenue Service has released a YouTube message from Commissioner John Koskinen to the nation's taxpayers providing tips and help for the 2014 filing season.
In the YouTube video, now available at IRS.gov and the IRS YouTube channel, Koskinen also discusses how the IRS and its employees will approach the 2014 tax season.
«Read the rest of this article»
Online Sites that will save shoppers time, money and aggravation this holiday season; Plus, five new shopping apps worth trying

Yonkers, NY – With the holiday season just around the corner, now's the time to develop a savings strategy for purchases. The November 2013 issue of ShopSmart, from Consumer Reports, showcases new online sites and apps that make shopping faster, easier, and more fun while saving money, and these services are free! «Read the rest of this article»
Mobile tools to get shoppers organized and find deals at the grocery store

Yonkers, NY – Bad shopping habits can be tough to break – just ask the 63 percent of Americans in ShopSmart's new national grocery shopping survey who admitted to buying things they don't need because of a coupon or a sale.
The September 2013 issue of ShopSmart magazine, from Consumer Reports, highlights new mobile tools that can get supermarket shoppers organized while saving them time and money at the store. «Read the rest of this article»

Nashville, TN – For over a decade, the Middle Tennessee city of Manchester in Coffee County has hosted one of the most popular live music events in the country – the annual Bonnaroo Music and Arts Festival.
The festival is a four-day, multi-stage music festival held on a 700-acre farm.  Thousands of people from all over the country make the yearly trip to attend the festival, and Manchester becomes their temporary home for several days in June.
As in years past, over 80,000 music lovers are expected to attend this year's festival, which kicks off Thursday night, June 13th, and winds down Sunday night, June 16th. «Read the rest of this article»
A guide to enjoying summer treats, activities and more for free; Plus, three ways to avoid freebie traps that can cost money

Yonkers, NY – There's only one thing better than a bargain, and that's a freebie! The July 2013 issue of ShopSmart magazine, from Consumer Reports, uncovers ways consumers can score a variety of stuff without shelling out a dime including many food and activity options for adults and kids this summer season. «Read the rest of this article»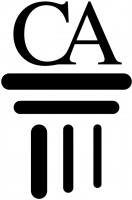 Clarksville, TN – Clarksville Academy has been selected as one of three locations to  host the Apple Independent School Leadership and Learning Event. This invitation only event will take place on Wednesday, May 15th from 8:45am-3:00pm in CA's iMac lab.
Apple has named Clarksville Academy as a Middle Tennessee leader in technology. Only two private schools in the US were chosen to host this event, Clarksville Academy and Preston Christian Academy in Plano, TX. The last of the three events will take place at the Santa Monica Apple Store in Santa Monica, CA. «Read the rest of this article»