Topic: Appleton Harley-Davidson

Clarksville, TN – Visit Clarksville, in conjunction with the Montgomery County Veterans Coalition, is proud to host its third annual Welcome Home Veterans event September 13th-17th, 2017.
Multiple activities will be happening during the five-day period to celebrate and honor veterans, with an emphasis on Vietnam veterans.
«Read the rest of this article»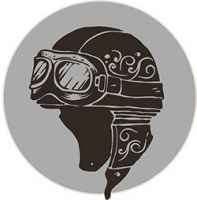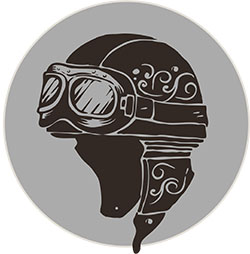 Clarksville, TN – The Tuckessee Harley Owner's Group, H.O.G, held their first annual Motorcycle Rodeo this past weekend and as they say, a good time was had by all.
The H.O.G chapter is for Harley Davidson owners who enjoy riding and fellowship with other riders. They support charitable causes in the community but more importantly, they promote riding their motorcycles and riding safe.
Held on May 6th at Appleton's Harley Davidson, the participants were asked to perform feats of balance and motorcycle skills as they competed.
«Read the rest of this article»

Clarksville, TN – Friday night, the place to be was Strawberry Alley for this summer's third Jammin in the Alley concert. Due to rain in the forecast, the event started at 6:30pm instead of 7:00pm.
Joe Padula of The Joe Padula Show on 1400am WJZM said, "It's great to be here at Jammin in the Alley, the downtown party with a purpose to help not only grow Downtown Clarksville but to create awareness of what's down here, the businesses, the people and the live music. And tonight, The Joel Brown Band is here providing the live music. It was fantastic."
«Read the rest of this article»
Be part of something meaningful by giving blood

Nashville, TN – The American Red Cross encourages eligible donors to end the year with real meaning by donating blood for hospital patients in need.
Holiday activities, severe weather and seasonal illnesses, like the flu, can pull people away from their regular blood donation schedules. This creates a greater need for blood donations this time of year, especially around the winter holidays.
«Read the rest of this article»

Montgomery County, TN – Appleton Harley Davidson, celebrated their Clarksville-Montgomery County Green Certification.
Montgomery County Mayor Jim Durrett, City of Clarksville Chief of Staff Charlie Gentry, Chamber of Commerce Director Melinda Shepard, and CMC Green Certification Steering Committee Members Stephen James and Daryl Prater attended their green ribbon cutting.
«Read the rest of this article»
Clarksville, TN –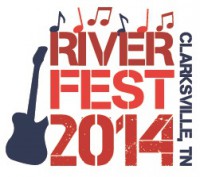 On Friday, September 5th, the Jon Royce band will be headlining Clarksville's Riverfest Festival this weekend on the Miller Lite Stage starting at 10:00pm. I was fortunate to get a moment to sit down with Jon Royce and Mark Alan from the band to talk about the band, and their up coming show.
With a clear crisp sound that blends a fusion of country, rock, and pop the band's music has something for everyone. Strong vocals driven by a powerful beat with honest straightforward lyrics the Jon Royce Band can't help but to stir the crowd in to a frenzy.
«Read the rest of this article»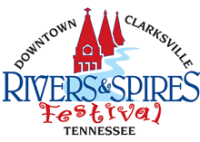 Clarksville, TN – The second day of the Rivers and Spires Festival was without a doubt better than the first! Things officially kicked off around 5:00pm though many people started arriving much earlier. I got there around 4:00pn and the streets were already crowded. As the evening wore on, the streets got fuller and fuller, showing that Clarksvillians were turning out in droves for second day of three-day festival.
"I think things are going great!," said Cal Wray, the Executive Director of the Clarksville-Montgomery County economic development Council. This marks his first Rivers and Spires Festival since taking the position in February. "It's a great crowd, and all of the logistics seem to be going very well from the Convention and Visitors Bureau side as well," he said. "The Festival is a lot of fun. We have some great vendors, some great acts, and so hopefully everyone will have a good time at the Festival tonight and tomorrow!"
«Read the rest of this article»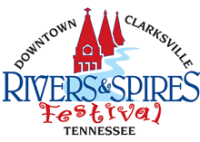 Clarksville, TN – The City of Clarksville is holding the 12th annual Rivers and Spires Festival in Historic Downtown Clarksville Tennessee this weekend. Running Thursday, April 24th through Saturday, April 26th. The Festival promises to be bigger and better than ever!
With the arrival of spring each year Clarksvillians began to look forward to this three-day long musical extravaganza. The Festival will be headlined on Saturday night by ACM and CMA award-nominated country musician Randy Houser. He will perform some of his biggest hits, including "Goodnight Kiss", "How Country Feels", "Boots On" and "Runnin' Outta Moonlight," this will make for a concert you do not want to miss.
«Read the rest of this article»

Montgomery County, TN – The first class of 2014 completed the Clarksville-Montgomery County Green Certification Program (CMCGCP) workshops. The group began in January and concluded a series of three workshops that lasted approximately three hours each in March.
«Read the rest of this article»
Tennessee Housing Development Agency announces Emergency Solutions Grant for the City of Clarksville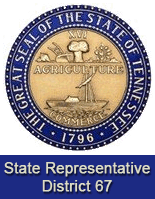 Nashville, TN – Tennessee State Representative Joe Pitts (D-Clarksville) is the sponsor of House Bill 0422 (Senate Bill 493), which would expedite issuance of certain professional licenses and temporarily extend certain licenses for active duty personnel that were deployed when their licenses came due for renewal cleared two committees this week.
"The bill provides a clear process for professional license renewal when our active duty military personnel are deployed at the time of that renewal," Pitts said.  The bill will be heard on the House Floor on Monday, March 11th.
«Read the rest of this article»