Topic: Appleton's Harley Davidson

Clarksville, TN – Appleton's Harley Davidson hosted its annual Christmas party Saturday. Tia Suiter says this is a tradition that was started long ago by the company's founders, who believed that everyone should have a Christmas dinner.
"With us being in a military town, there are so many who don't have the opportunity to be with their family at Christmas," Suiter said. "They are serving their country, so we've continued the tradition, and it has become such a privilege for us to do this each year. We feel this is a gift that we can provide to our community."
«Read the rest of this article»
Liberty Park will host free outdoor concert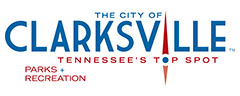 Clarksville, TN – Liberty Live!, the City of Clarksville's free, outdoor concert series — continues on Sunday, August 20th, 2017 with a performance by Stuart Bonnington followed by headliner Mo' Pie at Liberty Park's amphitheater, 1188 Cumberland Drive.
«Read the rest of this article»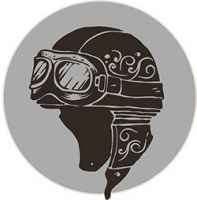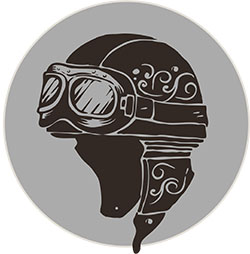 Clarksville, TN – One of the first things I learned when I started searching for a motorcycle, was that it's not like buying a car. You don't just play this "back and forth," "cat and mouse" game with the dealership.
When you're ready to buy a motorcycle, you had better know what you're talking about and know what you're willing to pay for it. The game is to get as many "add-ons" as you can. To strike a happy medium.
I always knew I was going to buy my bike from my local Harley-Davidson dealership, because I wanted to support local businesses, plus I wanted to establish relationships that I could depend on to help me become a better biker.
«Read the rest of this article»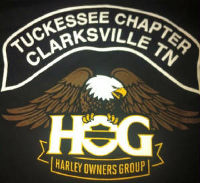 Clarksville, TN – The Tuckessee Harley Owner's Group recently took a group ride to the Maker's Mark Distillery in Loretto, Kentucky. In what was described as a "hookie day" ride, members took leave of absence from their work stations to spend the day on the open road.
After meeting at Appleton's Harley Davidson in Clarksville, the group pulled out at 9:00am for a full day of riding and fellowship.
Their route took them through Port Royal State Park, into Kentucky where they picked up Highway 79 through Russellville, and on to Bowling Green, where they made their first "pit" stop. From there, they headed north and enjoyed a picture perfect day for riding.
«Read the rest of this article»

Clarksville, TN – The Clarksville Area Chamber of Commerce is pleased to once again provide a head start on a staple of the warm weather season: home improvement projects.
The eighth annual Home & Garden Show, sponsored by Furniture Connection, helps prepare attendees for projects large and small by putting relevant businesses and service professionals at their fingertips.
«Read the rest of this article»
Clarksville, TN – Kicking off the new year with it's annual open house and membership drive, the Tuckessee Chapter of the Harley Owner's Group (H.O.G), welcomed twelve new members to it's membership Saturday night.
Meeting at the H.O.G chapter house located at Appleton's Harley-Davidson in Clarksville, chapter director Jason Altenburg welcomed the membership with a review of the past year, and announcing plans for 2017. "We're excited about what we've got planned for this year" said Altenburg.
«Read the rest of this article»
Clarksville, TN – Now that 2016 is behind us, the Tuckessee Chapter of the Harley Owner's group, or H.O.G, is hosting it's annual Open House, Saturday night beginning at 6:00pm. This meeting is open to anyone who is interested in becoming a member of the Tuckessee H.O.G Chapter.
If you haven't been involved with your local HOG chapter before, this is an excellent opportunity to meet & ride with like-minded people. So if anyone you know is curious what this "HOG thing" is all about, invite them out, everyone is welcome! Social hour begins at 6:00pm in the HOG House behind Appleton's Harley -Davidson, located on the 41-A by-pass.
«Read the rest of this article»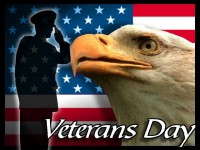 Clarksville, TN – Clarksville-Montgomery County gathered together in front of the Montgomery County Historic Courthouse this past Saturday, November 5th to honor our veterans, as well as those who are still serving their country.
The day started off at 9:00am with a Veterans Day Ceremony. Veterans Service Organization director Frank Mir gave the opening remarks followed by the 101st Airborne Division Honor Guard Posting the Colors.
«Read the rest of this article»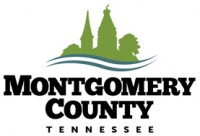 Montgomery County, TN – Montgomery County Government is pleased to announce that country singer Billy Ray Cyrus will be riding in the Veterans Day Parade on Saturday, November 5th, as a guest of Appleton's Harley Davidson.
Cyrus, along with a special guest of his, will be riding with a group of motorcyclists in the parade to support Operation Home Front.
«Read the rest of this article»


Clarksville, TN – The Customs House Museum and Cultural Center is located in historic downtown Clarksville, Tennessee. Come explore an entire city block featuring large gallery spaces filled with fine art, science and history.
Some of the events in November at the Museum are: 4th Annual Laying Low, Family Fun Day: A Big Thank You to the Train Crew, Art & Lunch: Gallery Talk with Eric Hansen, November in the Children's Room: Horses, and Equine themed exhibits.
«Read the rest of this article»