Topic: APSU Biology Department
Austin Peay State University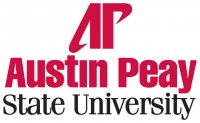 Clarksville, TN – The Austin Peay State University campus isn't simply a home for some 11,000 students. Squirrels, rabbits, birds and a few feral cats have also taken up residence in the bushes and trees surrounding the red brick, Georgian-style buildings.
They come here because of the abundance of food, water and shelter, but they stay because the campus offers these creatures a safe place to raise their young.
«Read the rest of this article»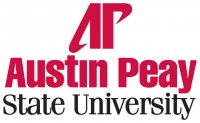 Clarksville, TN – One morning in the early 1930s, during the height of the Great Depression, a young man named Charles Bruno showed up at the Ford Motor Compnay looking for a job. A line of applicants stretched down the block, so Bruno and his brother crawled under a fence to get closer to the front door.
The company was looking for experienced welders. Bruno, the son of Italian immigrants, only had a seventh-grade education at the time, and he hardly knew what a welding rod looked like. But he had a new wife and a family to support, and his determination impressed the man in charge of hiring. He gave Bruno a job. «Read the rest of this article»