Topic: APSU Department of Biology

Clarksville, TN – In the mid-1960s, Austin Peay State University professor of biology Dr. David Snyder began work on a monumental task.
Commissioned by the Tennessee Valley Authority to conduct an inventory of the herpetofauna, or reptiles and amphibians, of the newly established Land Between the Lakes National Recreation Area, Snyder and a small team of researchers and students set about cataloguing the various species contained within the 170,000-acre plot of land crossing the Tennessee and Kentucky border.
«Read the rest of this article»

Clarksville, TN – Since about 1950, the small-scale darter—a tiny fish that lives in tributaries of the Cumberland River—has existed in relative obscurity. Few scientists have heard of the darter or checked to see if the fish is in danger of disappearing.
But for the last year and a half, Joshua Stonecipher, a graduate student with the Austin Peay State University Center of Excellence for Field Biology, has waded into local streams, trying to get an accurate estimate of the darter's population size.
«Read the rest of this article»

Clarksville, TN – Austin Peay State University alumni Lynn Von Hagen dreamed of working with animals as a young person. She donated to conservation groups and gave her time and talents to Freedom Farm Animal Sanctuary, a domestic animal rescue organization in Hendersonville Tennessee.
However, as is the case for many people, Von Hagen was forced to postpone her dreams of pursuing studies in zoology, ecology and animal biology and concentrate on earning a living.
«Read the rest of this article»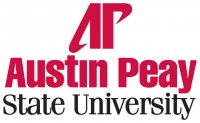 Clarksville, TN – Five years after the Deepwater Horizon oil spill, which flooded nearly five million barrels of oil into the Gulf of Mexico in 2010, scientists are still struggling to unravel the mysteries of a natural habitat deeply impacted by the largest oil spill in U.S. waters.
National Geographic recently published the first part of a five-part series marking the incident's fifth anniversary. In the first installment, titled "Is Gulf Oil Spill's Damage Over or Still Unfolding?," the magazine probed the minds of scientists and researchers devoting their time to discovering the way millions of gallons of oil has changed, or will continue to change, the Gulf of Mexico and the creatures that call that landscape home.
«Read the rest of this article»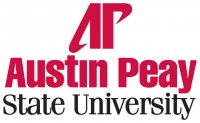 Clarksville, TN – Drs. Rebecca Johansen, Dwayne Estes and Chris Gienger, principle investigators of the Center of Excellence for Field Biology and Biology Department faculty at Austin Peay Sate University, have been awarded more than $300,000 from the National Science Foundation (NSF) to improve the infrastructure, utility and visibility of the APSU Natural History Collection.
In addition to teaching and research activities, Johansen, Estes and Gienger, serve as curators of these collections.
«Read the rest of this article»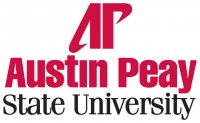 Clarksville, TN – An Austin Peay State University biology professor will present the next session of the Provost Lecture Series this week at APSU.
Dr. Dwayne Estes, APSU associate professor of biology, will present at 3:00pm, Thursday, November 21st, in the Morgan University Center, Room 303. «Read the rest of this article»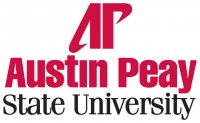 Clarksville, TN – Earlier this spring, a bidding war erupted on the Austin Peay State University campus. Specifically, several different departments were fighting over the honor to pay for biology student Eva Grebe to attend the annual Council on Undergraduate Research's Posters on the Hill Convention in Washington, D.C.
Only 60 out of 800 applicants nationwide are accepted to attend the convention. Grebe was the only Tennessee college student to be invited.
«Read the rest of this article»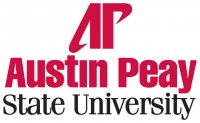 Clarksville, TN – Four Austin Peay State University professors were singled out Monday by their students and peers as exceptional teachers this year, earning them one of the University's top distinctions for tenure-track faculty members.
Dr. Lynn Sims, assistant professor of languages and literature; Dr. Eric Branscome, assistant professor of music; Dr. Grace Moodt, associate professor of nursing; and Dr. Rebecca Johansen, associate professor of biology, were named this year's Socrates Award winners, an honor bestowed by APSU annually to teachers who have excelled in motivating and inspiring their students.
«Read the rest of this article»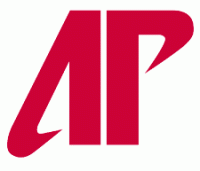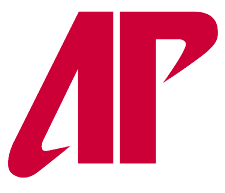 Clarksville, TN – Faculty and staff members at Austin Peay State University recently announced awards, publications or conferences attended as part of their professional and scholarly activities.
Susan Bryant, professor of art, and Beth Liggett, APSU photographer, both earned honors in the juried photography show held recently at the Downtown Artists Co-op. Bryant was given an honorable mention for her image "Plait." Liggett was also awarded an honorable mention for "Road Trip." Both were among 27 amateur and professional photographers selected to participate in the show held in the DAC's downtown Clarksville gallery. The show will be open to the public until Feb. 1. «Read the rest of this article»
Austin Peay State University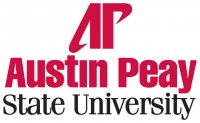 Clarksville, TN – Austin Peay State University and the Tennessee Board of Regents will sponsor the Science and Mathematics Academy (SAMA), a free two-week summer program for interested area high school students, from June 3rd – 15th.
SAMA will allow high school students, who will be 10th- and 11th-graders in Fall 2012, to obtain an enhanced view of science and math skills, free of charge. Participants will live in an APSU residence hall, take college courses, attend various events, take college entrance exams, meet faculty and make new friends. «Read the rest of this article»