Topic: APSU Department of History
Austin Peay State University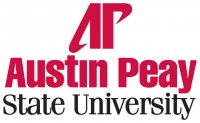 Clarksville, TN – The Austin Peay State University campus isn't simply a home for some 11,000 students. Squirrels, rabbits, birds and a few feral cats have also taken up residence in the bushes and trees surrounding the red brick, Georgian-style buildings.
They come here because of the abundance of food, water and shelter, but they stay because the campus offers these creatures a safe place to raise their young.
«Read the rest of this article»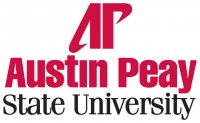 Clarksville, TN – In early 1943, British Prime Minister Winston Churchill is alleged to have said, "The destinies of two great empires…seemed to be tied up in some damned things called LSTs."
He was referring to the amphibious vessels known as Landing Ship Tank that were used to transport tanks, armored vehicles, trucks and soldiers to major World War II invasion sites such as Sicily and Normandy. More than 1,000 ships were built, but Churchill complained that more were needed to win the war.
«Read the rest of this article»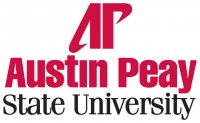 Clarksville, TN – In the early 1790s, about 13,000 federal soldiers marched into rural western Pennsylvania to put down a small uprising. The farmers in the area had turned violent, destroying each other's property, attacking and kidnapping law enforcement officers and formulating plans for an assault on nearby Pittsburgh.
Then-President George Washington was not pleased, so he sent in the troops.
«Read the rest of this article»
Austin Peay State University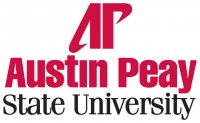 Clarksville, TN – Last year, Maj. Paul Witkowski of the United States Army was stationed on the Afghanistan/Pakistan border, trying to keep enemy combatants and supplies from passing through the region. It was a tricky assignment, given the province's mountainous terrain and the absence of a fence or other obstruction between the two countries.
Later this summer, he'll take what he learned in that war zone to Washington, D.C., where he'll spend a year with the U.S. Customs and Border Protection Agency as part of an Interagency Exchange Program fellowship. «Read the rest of this article»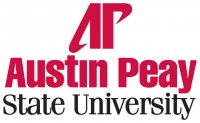 Clarksville, TN – In 1982, two young Austin Peay State University history professors – Dr. Howard Winn and Dr. Richard Gildrie – ventured up to the top of a forgotten hill overlooking the Cumberland River. What they found was a wild tangle of bushes and sapling trees, 10 to 12 feet tall, that blocked out the sun and made it nearly impossible to hike through without machetes and axes.
Judge Sam Boaz, who owned the land, had asked the two men to come take a look and see if it was historically important. Rumor had it an old Civil War fort was hidden somewhere in those weeds. The professors hacked their way into that dense mess until they found the old earthen walls and communication trenches of what was known in the early 1860s as Fort Defiance.
«Read the rest of this article»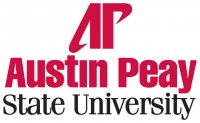 Clarksville, TN – On a cold afternoon earlier this month, a van drove through the melting snow in Clarksville and stopped at Austin Peay State University. A group of Maryville College students, bundled in jackets, quickly got out and went into the Morgan University Center. They'd spent much of the morning outside at Fort Donelson, and they were looking forward to a few hours in the warm indoors, learning about one of this city's famous historical figures – Nannie Haskins Williams.
"Nannie is an important figure because she started keeping a diary when she was 16 years old in Clarksville, a year after Fort Donelson fell," Dr. Minoa Uffelman, associate professor of history at APSU, said. "She kept it through the Civil War and after." «Read the rest of this article»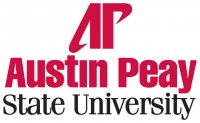 Clarksville, TN – Saturday, September 11th, turned out to be a busy day for the Austin Peay State University Department of History as professors and students engaged in academic and philanthropic activities throughout middle Tennessee.
That morning, Dr. David Nelson, assistant professor of history, took a group of Phi Alpha Theta History Honor Society and History Club students across town to the Mount Olive Cemetery, where they spent several hours cleaning out debris and helping restore the neglected historic site
"This is historical preservation. This is what we do," Nelson said last spring. "This kind of service project fits in perfectly with our organization." «Read the rest of this article»

Austin Peay State University assistant professor of history Dr. Christos Frentzos will deliver a public lecture on Israel and counterterrorism at 4:00pm, September 30th, in the campus' Gentry Auditorium, located in the Kimbrough Building.
The lecture, sponsored by the APSU Phi Alpha Theta History Honor Society, will focus on Frentzos' experiences this summer when he spent 10 days in Israel as part of a counterterrorism fellowship. «Read the rest of this article»

In the summer of 2009, Dr. Antonio Thompson, assistant professor of history at APSU, traveled to New York State to complete a prestigious three-and-a-half week fellowship at the West Point Summer Seminar in Military History.
It was an ideal way to spend the summer for a history professor. Thompson visited Revolutionary War battlefields and attended lectures by world-renowned military historians. He strolled along the banks of the Hudson River, imagining how Benedict Arnold betrayed the Continental Army in this area more than 200 years ago. The United States Military Academy at West Point, situated among the scenic Catskill Mountains, is rich with history, and at the end of his stay, Thompson felt he wasn't ready to leave. «Read the rest of this article»

On the third floor of Austin Peay State University's Harned Hall, the words of the University's fight song are now mounted on a wall.
"Smash! Bang! To victory/Go the Governors of Austin Peay."
The song, along with several black-and-white photos of the campus, lends a nostalgic, collegiate atmosphere to the hallway, but it also helps tell the story of APSU. For the last semester, a group of students in a public history class have spent hours tracking down old photos and other bits of information to create a display depicting the history of APSU. «Read the rest of this article»