Topic: APSU George and Sharon Mabry Concert Hall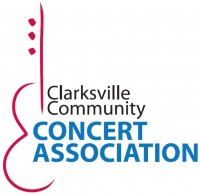 Clarksville, TN – The celebrated Dallas Brass will present its American Tableau concert in Clarksville this Tuesday, January 20th at 7:30pm in the George and Sharon Mabry Concert Hall on the campus of Austin Peay State University in the Music/Mass Communication building at Eighth and Marion Streets."
A Dallas Brass concert is intended for the entire family. Our ideal audience has a range in ages from five to 95. Our goal is to entertain and enrich by playing great music, while showing our audience how much we enjoy what we do." says Michael Levine, artistic director and founder. This is part of the Clarksville Community Concert Association series.
«Read the rest of this article»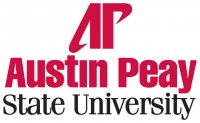 Clarksville, TN – The Commissioner for the Tennessee Department of Veterans Affairs (TDVA) is coming to Austin Peay State University on December 10th to help honor a special group of graduating APSU students.
At 5:00pm that afternoon, the University will host its Fall 2014 Military and Veterans Graduate Recognition Ceremony in the Mabry Concert Hall, with Many-Bears Grinder, the state's first female TDVA commissioner, serving as the keynote speaker. «Read the rest of this article»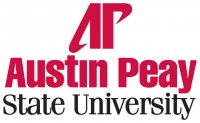 Clarksville, TN – The venue is grand, but the setting will be intimate as Austin Peay State University professor of music David Steinquest presents his fifth annual Christmas concert.
Titled "Jingle Bells," Steinquest's concert will take over The George and Sharon Mabry Concert Hall at 7:30pm on December 5th, 2014, transforming the venue into a "homey" setting.
«Read the rest of this article»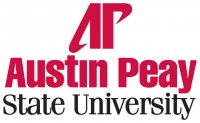 Clarksville, TN – In 1772, the Austrian composer Joseph Haydn decided to play a little trick on his benefactor, Prince Nikolaus Esterházy. Haydn and the court orchestra had spent months with the overbearing prince at his summer palace, and they were beginning to feel homesick for their families.
That summer, Haydn composed his Symphony No. 45 in F-Sharp minor, known as the "Farewell Symphony," for the prince.
«Read the rest of this article»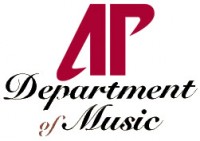 Clarksville, TN – In a brief YouTube video clip, Hannah Collins is seen playing the cello while Michael Compitello taps his drumsticks against different sized flowerpots. The performance could be seen as a novelty act if the resulting music wasn't so beautiful.
This mixture of playfulness and serious music making is what defines New Morse Code, a music duo of Yale University graduates who are using inventive performances to expand the reach of classical music to a younger generation.
«Read the rest of this article»
Gateway Chamber Orchestra Single Tickets Available Now

Clarksville, TN – The Gateway Chamber Orchestra has built its reputation for delivering adventurous programming and world-class performances performed in intimate venues. With exceptional musicality and bold selections created to engage audiences, the GCO showcases the best of traditional and contemporary classical music.
"We are so fortunate to have Charles Neidich join us for this great masterpiece by Mozart. He is one of the world's foremost authorities on this beautiful piece, and Mozart is one of our specialties," states Music Director Gregory Wolynec.
«Read the rest of this article»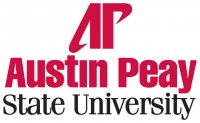 Clarksville, TN – Classical music aficionados throughout the area mark June on their calendars each year, because that's when flutist William Bennett, considered "the greatest living flute player in the world," hosts a special concert on the Austin Peay State University campus.
This year, he'll perform his transcription of the Violin Sonata in f minor by Felix Mendelssohn at 7:30pm, Friday, June 27th, in the Mabry Concert Hall.
«Read the rest of this article»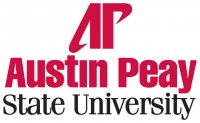 Clarksville, TN – On April 15th, Austin Peay State University recognized several outstanding faculty members during the annual Academic Honors and Awards Ceremony in the Mabry Concert Hall.
During an emotional presentation, the University's top faculty honor, the APSU National Alumni Association Distinguished Professor Award, was presented posthumously to John Moseley, associate professor of communication. Moseley passed away on February 9th, after an 18-year career as an active faculty member at APSU. «Read the rest of this article»

Clarksville, TN – In the summer of 1802, Ludwig van Beethoven felt depressed. The famed German composer was going deaf, and, overcome by this reality, he isolated himself in the spa town of Heiligenstadt. He tried to distract himself by working on a new symphony, but by October, he still felt miserable.
"Little more and I would have put an end to my life – only art it was that withheld me," he wrote in a gloomy letter to his brothers. "It seemed impossible to leave the world until I had produced all that I felt called upon me to produce, and so I endured this wretched existence."
«Read the rest of this article»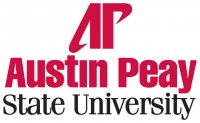 Clarksville, TN – There are books that people simply enjoy, and then there are books that cause a deep, visceral reaction in readers. Canadian author Margaret Atwood's 1985 dystopian novel, "The Handmaid's Tale," belongs in the latter category.
The novel, about the repression of women in a future society, connected so strongly with its audience that, almost 30 years later, it remains an international bestseller and a major influence on people's lives.
«Read the rest of this article»