Topic: APSU President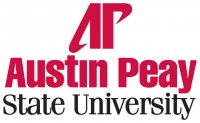 Clarksville, TN – Wayne Pace ('68), Austin Peay State University alumnus and former executive vice president and chief financial officer of Time Warner Inc., was recently honored by the Tennessee Board of Regents for his unwavering generosity toward his alma mater.
In late April, TBR Vice Chair Emily Reynolds presented Pace with the 2015 Regents Award for Excellence in Philanthropy.
«Read the rest of this article»
Jeffery Archie and Zach Parker from Paris, TN win 21st Annual Governors Bass Tournament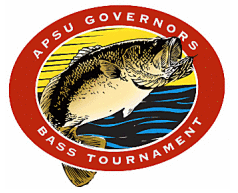 Buchanan, TN – The 21st annual Austin Peay State University Governors Bass Tournament was held in the rain Saturday, May 16th on Kentucky Lake. Boats launched from Paris Landing State Park at 6:00am. There were 212 boats registered for the event and 200 competed for the $12,000 in prize money.
The weather was clear some but mainly held to a steady rain for most of the day with periods of light drizzle. Despite the conditions, the fishermen were in high spirits at the start of the event.
«Read the rest of this article»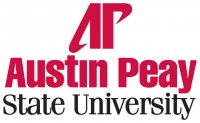 Clarksville, TN – Austin Peay State University has earned a national reputation in recent years as an innovative school on the move, but in Tennessee, many people still see it as a local, small town university with a funny cheer.
In an effort to wipe away these misconceptions, APSU is embarking on a new marketing campaign that shows the University as the thriving institution it has become.

«Read the rest of this article»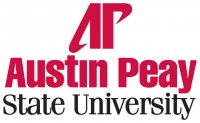 Clarksville, TN – Austin Peay State University's longstanding support of military veterans has led the Tennessee Higher Education Commission (THEC) to name the University a Veterans Education Transition Support (VETS) Campus.
According to THEC, VETS Campus certification is awarded to higher education institutions that "not only prioritize outreach to veterans, but successfully deliver the services necessary to create a supportive environment where student veterans can prosper while pursuing their education."
«Read the rest of this article»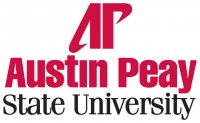 Clarksville, TN – Fort Campbell not only plays an important role in the efforts of the United States military, but also serves as a pillar of the local Clarksville community. With the goal of thanking community and academic leaders, Fort Campbell opened its doors Friday, April 24th for Military Alumni & Friends Day.
"We here all appreciate what you all in the community do for us … (the community) really bends over backwards to support us," Bob Jenkins, Fort Campbell director of public affairs, said. "There is a really symbiotic relationship between Fort Campbell, Clarksville and Austin Peay State University."
«Read the rest of this article»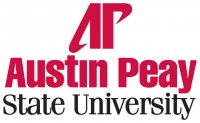 Clarksville, TN – Clarksville and Montgomery County are no strangers to severe weather, as flood, thunderstorm and tornado warnings are common occurrences in the lives of its citizens.
It is for just that reason that Austin Peay State University's emergency team has consistently reacted quickly to alert the campus community to any potential danger. For instance, whenever tornado warnings are received, APSU sends a text and an email message to students, faculty and staff, and the outdoor public address system brings weather warnings to attention.
«Read the rest of this article»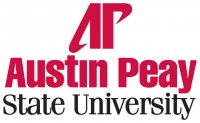 Clarksville, TN – The weather, which has been so abrasive these last few months, turned pleasant on Monday morning as people made their way into the Austin Peay State University Music/Mass Communication Building.
Instead of lingering under that clear, warm sky, hundreds of well-wishers eagerly filed into the windowless Mabry Concert Hall to watch Dr. Alisa White officially become the University's tenth president.
"Dr. White, we're thrilled you're here," Tennessee Governor Bill Haslam said during the ceremony. "We can't think of a more important time to be involved in higher education or a more important university."
«Read the rest of this article»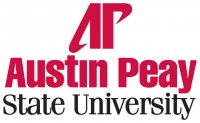 Clarksville, TN – When Lynda Wilkerson Conner attended Austin Peay State University in the early 1960s, she had a hard time finding a place to do her student teaching. Clarksville was a small, quiet town in those days, with a population of about 22,000 people and only a handful of public schools scattered around the area.
In order to fulfill her student teaching requirement and graduate, Conner had to travel nearly an hour out of town to a rural school in Greenbriar, Tennessee.
«Read the rest of this article»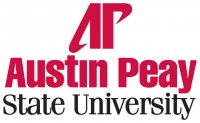 Clarksville, TN – Earlier this academic year, Austin Peay State University's Martha Dickerson Eriksson College of Education was reaccredited under the National Council for Accreditation of Teacher Education (NCATE) standards, ensuring that APSU's teacher candidates will be fully prepared to enter classrooms across the United States.
"For a school like Austin Peay, national accreditation is really important because our students go all over the country," Dr. Carlette Hardin, dean of the Martha Dickerson Eriksson College of Education, said. "When they go to another state, it's important that their state licensure board knows that our students came from a nationally accredited program."
«Read the rest of this article»
APSU Sports Information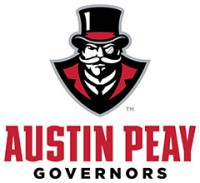 Clarksville, TN – Derek van der Merwe, who has served as Austin Peay State University Athletics Director for the past 1 ½ years, will step down from that post after being named the University's Vice President for Advancement, Communication and Strategic Initiatives.
That announcement was made Friday morning by University President Alisa White. van Der Merwe replaces Dr. Brian Johnson, who left the University in Spring 2014 to become president at Tuskegee University.
«Read the rest of this article»