Topic: APSU President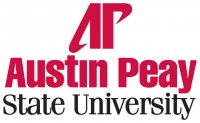 Clarksville, TN – When the national publication Military Times released its annual "Best for Vets: Colleges 2014" list earlier this week, it named Austin Peay State University as the top school in Tennessee for serving and supporting military veterans.
The newspaper listed APSU as the 57th best university in the country for veterans to attend, and it gave the University four stars for the academic support it provides these students.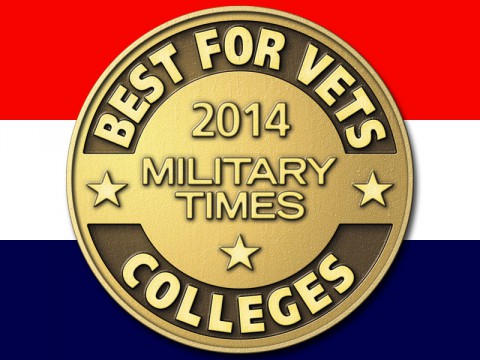 «Read the rest of this article»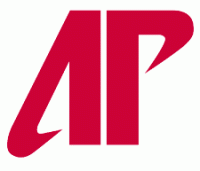 Clarksville, TN – APSU Governors football players from then and now took part in the ceremonial demolition, Saturday, after Austin Peay State University's football game with Southeast Missouri.
APSU President Tim Hall and athletics director spoke to a large gathering outside Gate 1 about the memories created in Governors Stadium and the new ones to be made in the upcoming years when the new Governors Stadium opens in 2014.
«Read the rest of this article»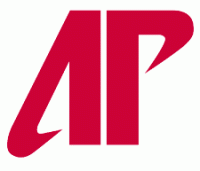 Clarksville, TN – Take a quick trip through the bowels of Governors Stadium's west side and it is easy to notice; the extraction already has begun.
Stored materials and debris—and any items deemed not necessary for Saturday's 1:00pm Austin Peay-Southeast Missouri game—have been moved into the tunnel areas and walkways.
Yes, Governors Stadium (formerly Municipal Stadium) as many have known it for the past 67 years, will be undergoing a complete facelift to the stadium's east or home side.
«Read the rest of this article»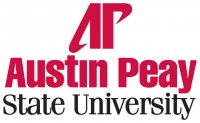 Clarksville, TN – On November 16th, when the scoreboard clock turns to zero and the horn sounds, not only will the Governors football team walk off the field, they will take a giant leap toward the future of APSU football as they witness the first steps of demolition in preparation to construct a new stadium.
The Governors will host Southeast Missouri State University for their final competition in the current Governors Stadium.
«Read the rest of this article»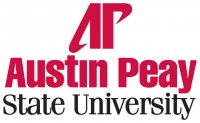 Clarksville, TN – Brian Vernon, chair of the Austin Peay State University Department of Theatre and Dance, looked a bit tired the other day as he sat in his office.
"We've got five nuns learning a tap routine right now," he said, suppressing a yawn.
The nuns in question are actually APSU students preparing for the department's upcoming performance of the wildly popular musical comedy, "Nunsense."
«Read the rest of this article»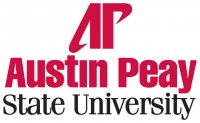 Clarksville, TN – Last Friday, Austin Peay State University officials distributed an email to their active duty military students, letting them know plans were being put in place to keep them in school regardless of the temporary shutdown of Tuition Assistance (TA), a benefit provided by the military to cover tuition expenses incurred by active duty military pursuing college credit.
On Monday, after notification was sent stating the federal budget had not passed, APSU president Tim Hall initiated an effort to implement a scholarship to offset the shutdown of TA. «Read the rest of this article»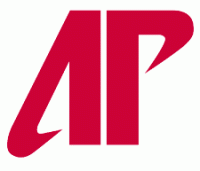 Clarksville, TN - With 2013 representing the last season for Governors Stadium as it currently stands, Austin Peay State University plans to honor the Legends of Governors Stadium when the Govs serve as host to Southeast Missouri, 1:00pm, November 16th.
APSU Athletics and APSU Alumni Association are inviting all former football players to return to Governors Stadium for one final sendoff to the venerable structure that will be torn down after 67 years and replaced for the 2014 season.
«Read the rest of this article»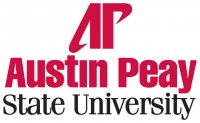 Clarksville, TN – When Farm Credit Mid-America set out to invest in the next generation of American farmers, the Kentucky-based lender looked south to Austin Peay State University.
That's because APSU is home to the fastest growing college department of agriculture in Tennessee, with student enrollment in that program increasing by 75 percent in the last five years.
«Read the rest of this article»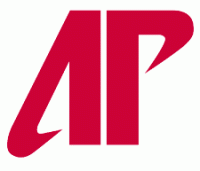 Clarksville, TN – With Austin Peay State University football's October 10th home opener against Eastern Illinois less than three weeks away, the Marketing and Promotions Department wants to make students, alumni and fans aware of all the events occurring at Governor Stadium in 2013.
All week, LetsGoPeay.com will dispense information on different promotions and appreciation days, continuing with today's look at Faculty and Staff Appreciation Night on October 10th.
«Read the rest of this article»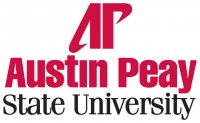 Clarksville, TN – Earlier this month, Dr. Minoa Uffelman was feeling a bit nervous. The Austin Peay State University associate professor of history was eager to find out if APSU's Phi Alpha Theta (PAT) History Honor Society had won "Best Chapter of the Year" for an unprecedented fifth year in a row.
The National PAT headquarters usually sent her a congratulatory letter in August, but the month passed without any notification.
«Read the rest of this article»