Topic: APSU President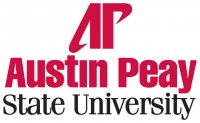 Clarksville, TN – For the fourth consecutive year, Austin Peay State University is one of the best colleges in the nation to work for, according to a recent survey by The Chronicle of Higher Education. In addition, APSU is the only university in Tennessee to make the national publication's "Great Colleges to Work For 2015" list.
The results were released earlier this week in The Chronicle's eighth annual report on The Academic Workplace.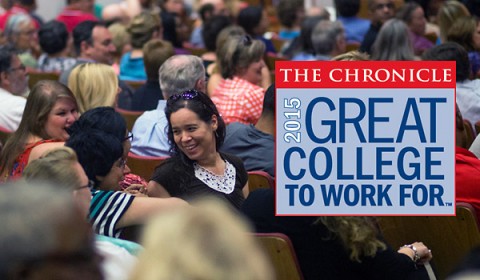 «Read the rest of this article»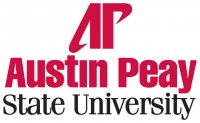 Clarksville, TN – A life of learning is at the heart of Austin Peay State University's mission. With that goal, APSU recently joined the Coalition of Adult Learning Focused Institutions (ALFI).
ALFI institutions seek to advance programs and promote services for adult students. To do that, they observe their adult degree programs and share "best practices."
«Read the rest of this article»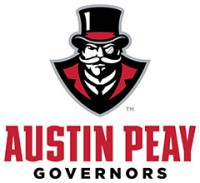 Clarksville, TN – Austin Peay State University has narrowed its search for a new athletics director down to four strong candidates, and the University will begin interviewing the candidates in early July. APSU began looking for a new AD in April when Derek van der Merwe was promoted from that position to vice president of Advancement, Communications and Strategic Initiatives.
After an extensive national search, the University is bringing the top candidates to campus next month for interviews. Interested campus and community members, along with the media, are invited to attend an open session with each candidate, from 4:45pm to 5:15pm, in the Club Level of Governors Stadium.
«Read the rest of this article»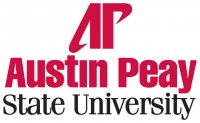 Clarksville, TN – Austin Peay State University's campaign to develop a state-of-the-art trading room for its College of Business students received a major boost last week when Mark Green, MD, president of the healthcare company AlignMD, presented APSU President Alisa White with a $50,000 donation for that project.
"In building our successful healthcare company, the resources that served as the foundation came from here in the Clarksville community: legal services, capital financing and accounting," Green, a Tennessee state senator and physician, said. "AlignMD is an authentic Clarksville entrepreneurial success story."
«Read the rest of this article»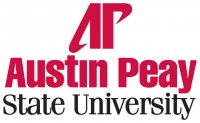 Clarksville, TN – Don Jenkins, president and CEO of Jenkins & Wynne Ford-Lincoln-Honda, was presented with the Tennessee Board of Regents 2015 Chancellor's Award for Excellence in Philanthropy earlier this month in recognition of his years of service to Austin Peay State University.
"Mr. Jenkins is a true friend and supporter of this University," John Morgan, TBR Chancellor, said during the annual APSU Foundation Dinner on June 2nd.
«Read the rest of this article»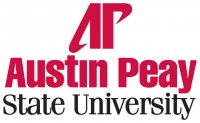 Clarksville, TN – The Office of Public Relations and Marketing at Austin Peay State University won six awards during the Tennessee College Public Relations Association (TCPRA) spring conference and awards contest, held May 27th-29th in Gatlinburg, TN.
TCPRA, an alliance of communicators across the state representing public and private colleges and universities, technical schools, technology centers and community colleges, awarded gold, silver and bronze distinctions in various writing, design, publication and photography categories. Entries were received for the contest period between April 1st, 2014 and April 30th, 2015.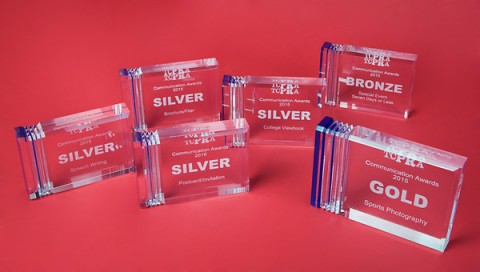 «Read the rest of this article»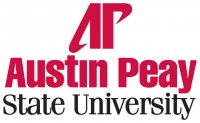 Clarksville, TN – After serving Austin Peay State University in multiple capacities for 24 years, Roy Gregory, executive director for University Advancement, announced he will retire on June 30th. Gregory informed colleagues and friends of his retirement plans Thursday morning.
"Austin Peay is a special place due to the great people on campus and the outstanding alumni, supporters and friends throughout the nation," he said. "My years at APSU have been special for me and my family. I am retiring at a time when the future is indeed bright"
«Read the rest of this article»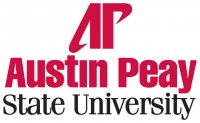 Clarksville, TN – Wayne Pace ('68), Austin Peay State University alumnus and former executive vice president and chief financial officer of Time Warner Inc., was recently honored by the Tennessee Board of Regents for his unwavering generosity toward his alma mater.
In late April, TBR Vice Chair Emily Reynolds presented Pace with the 2015 Regents Award for Excellence in Philanthropy.
«Read the rest of this article»
Jeffery Archie and Zach Parker from Paris, TN win 21st Annual Governors Bass Tournament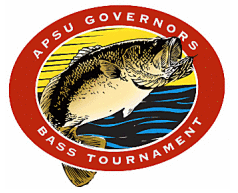 Buchanan, TN – The 21st annual Austin Peay State University Governors Bass Tournament was held in the rain Saturday, May 16th on Kentucky Lake. Boats launched from Paris Landing State Park at 6:00am. There were 212 boats registered for the event and 200 competed for the $12,000 in prize money.
The weather was clear some but mainly held to a steady rain for most of the day with periods of light drizzle. Despite the conditions, the fishermen were in high spirits at the start of the event.
«Read the rest of this article»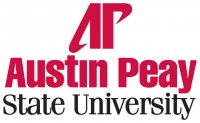 Clarksville, TN – Austin Peay State University has earned a national reputation in recent years as an innovative school on the move, but in Tennessee, many people still see it as a local, small town university with a funny cheer.
In an effort to wipe away these misconceptions, APSU is embarking on a new marketing campaign that shows the University as the thriving institution it has become.

«Read the rest of this article»