Topic: APSU President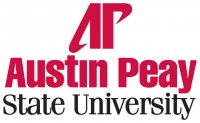 Clarksville, TN – The weather, which has been so abrasive these last few months, turned pleasant on Monday morning as people made their way into the Austin Peay State University Music/Mass Communication Building.
Instead of lingering under that clear, warm sky, hundreds of well-wishers eagerly filed into the windowless Mabry Concert Hall to watch Dr. Alisa White officially become the University's tenth president.
"Dr. White, we're thrilled you're here," Tennessee Governor Bill Haslam said during the ceremony. "We can't think of a more important time to be involved in higher education or a more important university."
«Read the rest of this article»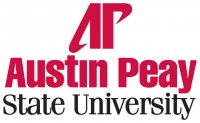 Clarksville, TN – When Lynda Wilkerson Conner attended Austin Peay State University in the early 1960s, she had a hard time finding a place to do her student teaching. Clarksville was a small, quiet town in those days, with a population of about 22,000 people and only a handful of public schools scattered around the area.
In order to fulfill her student teaching requirement and graduate, Conner had to travel nearly an hour out of town to a rural school in Greenbriar, Tennessee.
«Read the rest of this article»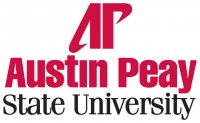 Clarksville, TN – Earlier this academic year, Austin Peay State University's Martha Dickerson Eriksson College of Education was reaccredited under the National Council for Accreditation of Teacher Education (NCATE) standards, ensuring that APSU's teacher candidates will be fully prepared to enter classrooms across the United States.
"For a school like Austin Peay, national accreditation is really important because our students go all over the country," Dr. Carlette Hardin, dean of the Martha Dickerson Eriksson College of Education, said. "When they go to another state, it's important that their state licensure board knows that our students came from a nationally accredited program."
«Read the rest of this article»
APSU Sports Information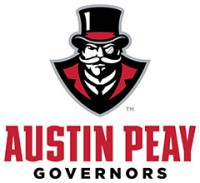 Clarksville, TN – Derek van der Merwe, who has served as Austin Peay State University Athletics Director for the past 1 ½ years, will step down from that post after being named the University's Vice President for Advancement, Communication and Strategic Initiatives.
That announcement was made Friday morning by University President Alisa White. van Der Merwe replaces Dr. Brian Johnson, who left the University in Spring 2014 to become president at Tuskegee University.
«Read the rest of this article»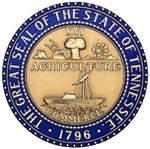 Nashville, TN – Tennessee State Representative Curtis Johnson (R-Clarksville) has announced that the Tennessee State School Bond Authority has approved short term financing to be used, in part, to acquire over 10 ½ acres for Austin Peay State University.
This acquisition will be funded by Campus Plant Funds and the short-term bond issue."
"The action of the School Bond Authority is a crucial step in financing this project," said Rep. Johnson. "The short-term bond should be paid off within five years."
«Read the rest of this article»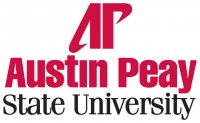 Clarksville, TN – Austin Peay State University has hired Dr. Rex Gandy as its new Provost and Vice President for Academic Affairs. Gandy, who is slated to begin work at APSU on June 1st, currently serves in the same position at Texas A&M University-Kingsville, a position he has held since 2009.
Gandy follows former Provost Tristan Denley, who serves as Vice Chancellor of the Tennessee Board of Regents, and Dr. Jaime Taylor, who has served as Interim Provost and Vice President of Academic Affairs since 2013.
«Read the rest of this article»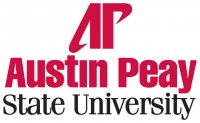 Clarksville, TN – Some years move along at a quiet, steady pace, continuing the traditions and patterns of the previous year before quietly fading into the next. No milestones mark the passage of time, and people often find themselves bored or, worse yet, uninspired.
At Austin Peay State University, 2014 was not that type of year. The last 12 months passed with such speed, thanks to major changes within the University, that the campus community will likely remember this past year as a crucial time in Austin Peay's progression into a leading institution of higher learning.
«Read the rest of this article»
APSU Sports Information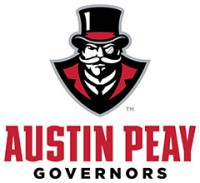 Clarksville, TN – And you thought election season was over.
Unchallenged for years as the official mascot for Austin Peay State University, Governor Peay X's stranglehold on that role appears in serious jeopardy. A new candidate – known as 'The Gov' – has emerged to oppose the incumbent in a race to become the face of Austin Peay.
Austin Peay is rife with change at the moment. A new logo, refurbished football stadium and the addition of new President Dr. Alisa White have made the climate right for a challenger to a long-established figure. Though a newcomer to the mascot world, The Gov has picked an opportune moment to throw his hat into the ring to become Austin Peay's next mascot.
«Read the rest of this article»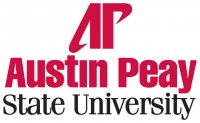 Clarksville, TN – The Austin Peay State University Military Alumni Chapter hosted its second annual scholarship endowment dinner on November 6th as part of the University's Homecoming Week celebration.
During the event, the chapter honored retired Command Sgt. Maj. Sidney Brown, a Vietnam War veteran and active member of the Clarksville-Montgomery County community.
«Read the rest of this article»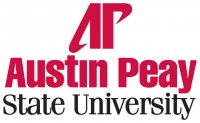 Clarksville, TN – Big John, an 1,800-pound bull, was a source of pride for the Austin Peay State University Department of Agriculture. Students on the department's beef show team took the animal to several regional shows, where his size and power often impressed the judges.
Last month, the University decided to sell this prize-winning animal, with the hope of earning a few thousand dollars for the growing Department of Agriculture. During a special sale on September 23rd at the APSU Farm, three bidders joined together to buy Big John for $14,500.
«Read the rest of this article»