Topic: APSU ROTC

Clarksville, TN – Colonel Rob Salome, garrison commander at Fort Campbell, will visit Austin Peay State University at 8:00am on April 28th to help recognize an outstanding APSU ROTC cadet during the annual CSM Darol Walker Award Ceremony and Breakfast.
Jack B. Turner established the award several years ago in honor of Darol Walker, retired vice president of Jack B. Turner and Associates Inc. in Clarksville and retired command sergeant major in the U.S. Army.
«Read the rest of this article»

Clarksville, TN – The 100th anniversary of the establishment of Army ROTC programs in the nation is this year, 2016.
Austin Peay State University (APSU)'s ROTC program is celebrating with a week of events demonstrating its cadets' commitment to the Army Values of loyalty, duty, respect, selfless service, honor, integrity and personal courage to commemorate the program's centennial anniversary.
«Read the rest of this article»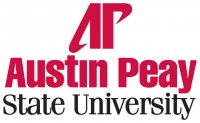 Clarksville, TN – Earlier this summer, Jose Ramos-Lopez, a senior cadet in Austin Peay State University's ROTC program, found himself running with police officers through the streets of Freehold Borough, New Jersey.
Ramos-Lopez was in the northern state to participate in a Cadet Leadership Course, and he was asked to carry the Special Olympics New Jersey torch during the Law Enforcement Torch Run, which raises money for the Special Olympics.
«Read the rest of this article»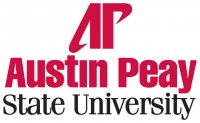 Clarksville, TN – The recipient of the 2015 Command Sgt. Maj. Darol Walker Award at Austin Peay State University is ROTC Cadet Kevin Doss, a decorated career soldier.
Doss, born in San Antonio, Texas, graduated from Boerne High School in 2001 and attended the University of Texas from 2001-03. He will graduate May 8th from APSU with a degree in Criminal Justice and a minor in Military Science.
«Read the rest of this article»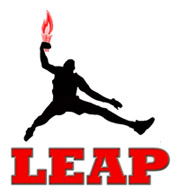 Clarksville, TN – On Wednesday, February 11th, 2015, CSM(R) Sidney Brown was presented a $500.00 check by City Councilman Richard Garrett on behalf of the LEAP Organization to support the APSU CSM(R) Sidney Brown Scholarship Endowment which benefits active duty military, veteran students, their spouses and children, and APSU ROTC cadets.
After receiving the donation, CSM(R) Brown delivered a message to youth enrolled in the LEAP youth development program encouraging them to pursue higher learning opportunities at collegiate institutions to aid them in reaching their goals.
«Read the rest of this article»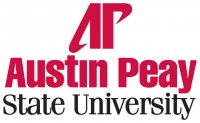 Clarksville, TN – The Austin Peay State University Military Alumni Chapter hosted its second annual scholarship endowment dinner on November 6th as part of the University's Homecoming Week celebration.
During the event, the chapter honored retired Command Sgt. Maj. Sidney Brown, a Vietnam War veteran and active member of the Clarksville-Montgomery County community.
«Read the rest of this article»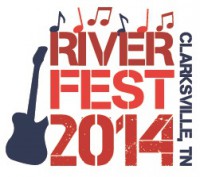 Clarksville, TN – The City of Clarksville Parks and Recreation Department is happy to announce the winners of the Riverfest volunteer prize.
The ROTC program at Austin Peay State University will be awarded the $500.00 cash prize for providing the highest number of volunteer hours served at the 2014 Riverfest celebration held September 5th and 6th at McGregor Park.
«Read the rest of this article»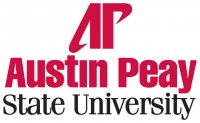 Clarksville, TN – Two Austin Peay State University ROTC cadets traveled abroad this summer to immerse themselves in different cultures and train with foreign militaries.
Ryan Lipinski, an APSU junior, spent a month in Bulgaria while Joshua Pollina, an APSU junior, traveled to a warmer climate in Greece.
«Read the rest of this article»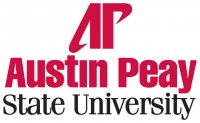 Clarksville, TN – Three Austin Peay State University students were recognized as outstanding ROTC cadets during last month's Leader Development and Assessment Course (LDAC) training at Fort Knox, KY.
Ryan Krause and Sean Frazzini were both named the top cadets in their separate regiments during the five-week summer training course.
«Read the rest of this article»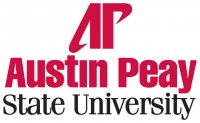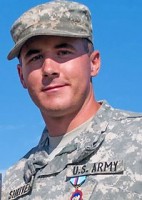 Clarksville, TN – Thousands of Reserve Officers' Training Corps (ROTC) cadets traveled to Fort Knox, KY, earlier this summer for an intense, four-week summer training program.
During the program's July 6th graduation ceremony, an Austin Peay State University student was singled out for his ability to motivate his fellow soldiers.
Andrew C. Shriver, a Clarksville native with no prior military experience, completed the program's Leader Development Course and received the Reserve Officers Association Award. «Read the rest of this article»