Topic: APSU Student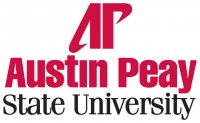 Clarksville, TN – Claudia Delgadillo had just worked a late shift at the restaurant, so when her cell phone rang around noon the next day, she almost didn't answer it. The fact that the cell phone rang at all was a surprise to her because it was about to be disconnected.
The person on the other end of the phone was from Dr. Pepper, and as Delgadillo slowly woke up, she heard them say they were sending her to the Cotton Bowl for a chance to win a $100,000 college scholarship.
«Read the rest of this article»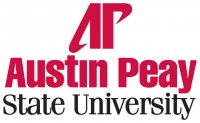 Clarksville, TN – When Keith Wilson, 51, first arrived at Austin Peay State University, George H.W. Bush was president of the United States, Johnny Carson ended his 30-year tenure as host of the Tonight Show and Barcelona hosted the Summer Olympic Games.
Much has changed since 1992, except for Wilson's status as an APSU student. A series of health problems delayed his studies over the years, causing him to sometimes drop out or take only one class a semester. «Read the rest of this article»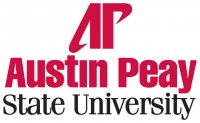 Clarksville, TN – When Austin Peay State University student Chris Hayes returned to Clarksville last summer, after spending nine weeks at the famed CERN laboratory in Switzerland, his friends and professors asked him what he thought of Europe.
"I said, 'Well, I think it looks a lot like East Tennessee, except that the signs are in French," he said. "It felt very much like I was at home."
«Read the rest of this article»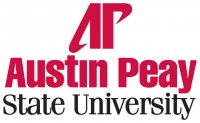 Clarksville, TN – Faculty and staff members at Austin Peay State University recently announced a number of publications, conferences and credentials as part of their professional and scholarly activities.
Dr. Sharon Mabry, professor of music, was a guest lecturer and vocal clinician at Elon University in North Carolina on October 4th. «Read the rest of this article»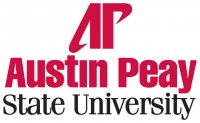 Clarksville, TN – An Austin Peay State University student will be the first in the school's history to receive the Sigma Delta Pi National Hispanic Honor Society Undergraduate Study Abroad Award.
Nancy G. Diaz, a double major in nursing and foreign languages with a concentration in Spanish, is the recipient of the national grant for 2013. She is the first APSU student to receive this grant, said Dr. Miguel Ruiz-Aviles, adviser of the Hispanic honor society at APSU and professor of Spanish.
Diaz will use the award to return to Spain, where she studied last summer. «Read the rest of this article»
House Bill 1117/Senate Bill 1200 Adding Offenses To the Victims Compensation Fund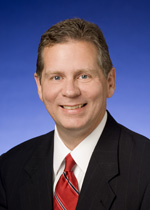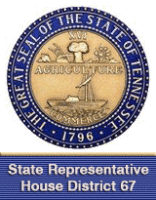 Nashville, TN – Tennessee State Representative Joe Pitts from House District 67 generously takes the time to provides the readers of Clarksville Online with updates on issues which are currently on the legislative agenda for the Tennessee House of Representatives which may be of interest to the residents of Clarksville-Montgomery County.
«Read the rest of this article»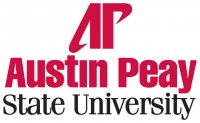 Clarksville, TN – Earlier this year, some 800 college students from across the country submitted proposals to present their research at the annual Council on Undergraduate Research's Posters on the Hill Convention in Washington, D.C.
That organization, which was founded in 1978 to promote high-quality undergraduate scholarship, accepted only 60 applicants. «Read the rest of this article»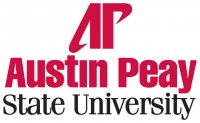 Clarksville, TN – Earlier this year, officials with Clarksville Academy brainstormed ways to improve communication with parents, current students and prospective students. They decided to create iCougar, an app for the Apple iPad and iPhone.
The idea was to make it a centralized digital location for information on the school, but then came the next question – how do you create an app?
«Read the rest of this article»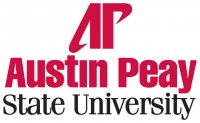 Clarksville, TN – In early August, when many students dread the approaching academic year, seven Austin Peay State University students eagerly jumpstarted their semester by traveling to Madison, WI, for the Mathematics Association of America's annual MathFest Conference.
Four of the students gave presentations, one student had a job interview with the National Security Agency and another student developed plans to found a chapter of the National Association of Women in Mathematics at APSU. «Read the rest of this article»
Austin Peay State University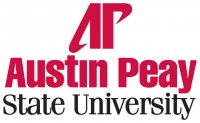 Clarksville, TN – When Travis Tanner, an Austin Peay State University freshman, read "Oliver Twist" for his world literature class earlier this semester, he had a little trouble visualizing the young orphan's journey through London.
Part of the problem was that Tanner, a physics major, had never visited Europe. In fact, his only experience with international travel occurred a few years ago on a road trip to Canada. So the drab, Georgian-style buildings of Victorian England were a bit hard to imagine.
«Read the rest of this article»