Topic: APSU Student

Clarksville, TN – There is a tree near the Browning Building and McCord Building on the campus of Austin Peay State University that has seen it all.
Over the years, the massive oak has watched Austin Peay grow from a normal school to a college to a University with over 10,000 students, all the while withstanding the passage of time — and the pounding of an F4 tornado that devastated Clarksville in 1999.
«Read the rest of this article»

Clarksville, TN – Held in Waikoloa, Hawaii, the 2017 Glass and Optical Materials Division Meeting (GOMD) of the Materials Ceramic Society was an international affair, attracting hundreds of scientists from over 25 countries.
More than just a professional conference, GOMD also welcomed students from around the world, giving each a chance to learn from experts and discover the next steps in their academic and professional careers.
«Read the rest of this article»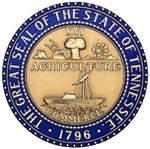 Nashville, TN – On Sunday, June 18th, 2017, Sebastian Alexander Motes received a special honor from the House of Representatives of the One Hundred Tenth General Assembly of the State of Tennessee. House Resolution No. 172 was presented to Sebastian by Representative Joe Pitts during the morning worship service at Bethel Cumberland Presbyterian Church.
The resolution was adopted by the House of Representatives on May 9th during Sebastian's tenure as a legislative page to commend his outstanding service to the One Hundred Tenth General Assembly.
«Read the rest of this article»

Clarksville, TN – Austin Peay State University social work major Ja-kay Matheny has been a lot of things in his life, including a father, husband, soldier, student — even an aspiring standup comedian. But for much of the last few years, Matheny himself would admit that he was barely anything at all.
"I was sick for a long, long time," Matheny said. "I was gaining weight, failing classes, forgetting simple things I should know and I was getting angry with my kids all the time for no reason.
«Read the rest of this article»

Clarksville, TN – Faced with a rare opportunity to impress recruiters from one of the most sought-after internships in America, automotive manufacturer Tesla, Inc., Austin Peay State University junior physics major Jonathan Bunton said he felt he needed to combat a common misconception in the tech sector.
«Read the rest of this article»

Clarksville, TN – A common regret recent college graduates share is that they wish they had not let opportunity pass by them.
It's a complaint that takes a lot of forms — some wish they had studied abroad, others wish they joined a campus club and still more wish they had taken that internship opportunity — but you would not be alone in wishing you had said "yes" more often during your college years.
«Read the rest of this article»

Clarksville, TN – Thanks to Austin Peay State University's statewide, dual enrollment program, GovNow, high school juniors and seniors from across Tennessee can now get a jumpstart on their college careers, and potentially save more than $7,000 on tuition for a four-year degree.
A major component of GovNow (a reference to APSU's mascot, the Governor) is the incentive that students can earn four college-level classes for free.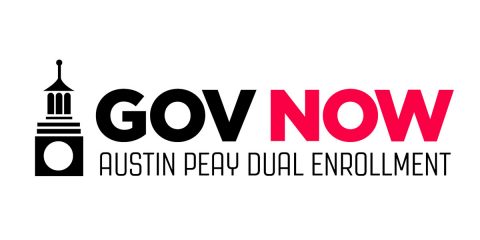 «Read the rest of this article»

Clarksville, TN – Quasars—massive black holes that emit large amounts of radiation—are among the brightest objects in the universe, but that doesn't mean they're easy to identify.
For centuries, they've been mistaken for other shining celestial objects, and in recent years, astronomers had yet to accurately identify a certain one of these brilliant specks in the southern sky.
«Read the rest of this article»

Clarksville, TN – Austin Peay State University music education student Austin Ward is far from a natural-born politician; his first love will always be music.
However, Ward's time as a university student has taught him that there is much more to music than just his instrument – and that music is worth fighting for at the highest levels of government.
«Read the rest of this article»

Clarksville, TN – Art can be seen as a window into the world, and Austin Peay State University art and biology double major Nicole Santoyo's recent work has done that, offering a look into a familiar world through the lenses of an unfamiliar visitor.
Santoyo was awarded a 2015-16 Presidential Research Scholarship (PRS) for her presentation, titled "Southern Epic: Addressing Contemporary Tennessean Life," a series of oil paintings addressing what she saw as a misrepresentation of the South; namely, a tendency to focus on presenting life in states like Tennessee as more idyllic and glamorous than the reality.
«Read the rest of this article»