Topic: APSU Students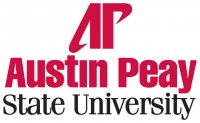 Clarksville, TN – Last month, 20 Austin Peay State University students spent their fall breaks volunteering at three nonprofit organizations in Tennessee and Missouri, collectively completing 250 hours of community service.
From October 10th-14th, students traveled in small groups to three locations, including the Endangered Wolf Sanctuary in Eureka, Missouri; the Reflection Riding Arboretum and Nature Center in Chattanooga; and The Kitchen in Springfield, Missouri.
«Read the rest of this article»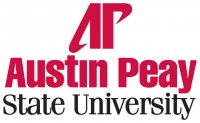 Clarksville, TN – The filmmaker Alfred Hitchcock never won an Academy Award for Best Director, even though a recent Sight and Sound poll listed his 1958 masterpiece "Vertigo" as the greatest movie ever made.
He probably should have won the award for a half-dozen of his films, but throughout Hitchcock's career, critics accused him of creating only cheap thrills and trivial entertainments. «Read the rest of this article»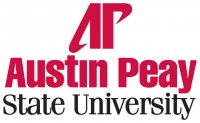 Clarksville, TN – This year's Austin Peay State University Homecoming theme, Gov Strong, will take on an added meaning on November 1st as University alumni and supporters push themselves to complete the 2014 Scholarship 5K Run.
The race, through a USA Track and Field certified course, will begin at 9:00am that Saturday at the Pace Alumni Center at Emerald Hill.  The challenge that day will come toward the end of the run, when tired participants tackle the steep hill in front of the alumni center. This final stretch has led runners to say with pride that they "conquered Emerald Hill." «Read the rest of this article»

Clarksville, TN – The Leonard Bernstein musical On the Town is currently playing at the Roxy regional Theatre in historic downtown Clarksville Tennessee. The show runs through October 4th and is definitely worth going to see if you have not yet done so.
This musical extravaganza follows the antics of three sailors at the height of World War II who are heading into the New York City for 24 hours of liberty. Sailors on liberty generally look for the action, maybe a little food, drink, and most definitely a date! You have all heard of the old Navy axiom a girl in every port; well these three sailors try their best to live up to it.
The video below is from the Broadway version of this show, but it gives you a great idea of what you can expect at the Roxy.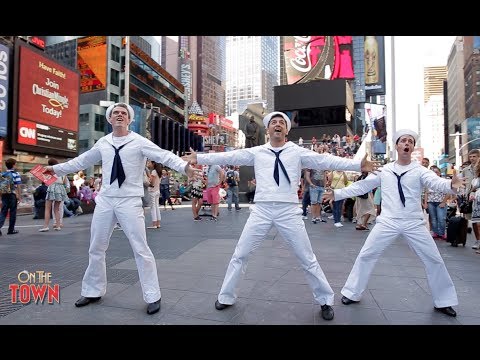 «Read the rest of this article»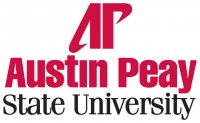 Clarksville, TN – A recent change to the U.S. Department of Defense's Tuition Assistance program is causing active-duty military personnel to pay out-of-pocket cash for fees associated with pursuing a college education, but Austin Peay State University is working to eliminate this financial burden affecting its military students.
Beginning with the Fall II semester, APSU will waive online fees and technology access fees for active-duty personnel taking classes at the Austin Peay Center at Fort Campbell.
«Read the rest of this article»
"On the Town" runs at the Roxy from September 17th-October 4th

Clarksville, TN – "New York, New York, it's a wonderful town!" This fall, the Roxy Regional Theatre embarks on its 32nd season of live entertainment with the 70th Anniversary of Leonard Bernstein's legendary musical about three sailors who manage to find love and incredible adventures in the Big Apple while on a 24-hour leave.
"On the Town" docks at the corner of Franklin and First Street, September 17th – October 4th, 2014.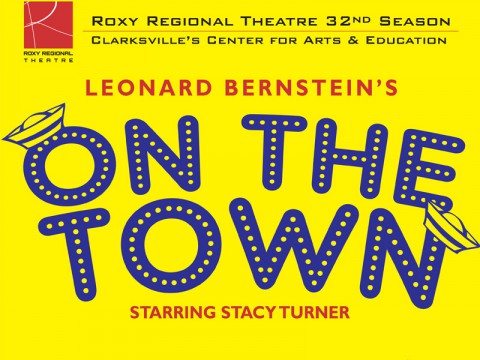 «Read the rest of this article»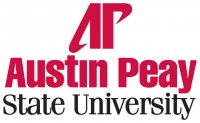 Clarksville, TN – When Mozart's Clarinet Concerto first premiered in Prague in October 1791, the famed piece sounded much different than what audiences often hear today.
The composer's friend, Anton Stadler, used a basset clarinet in that first performance, but the instrument fell out of favor in the 19th and early 20th centuries.
Modern performances of the work are simply faint echoes of the how the piece was originally conceived.
«Read the rest of this article»

Clarksville, TN – Dust off your leather jacket, pull on your bobby-socks and hand-jive the night away with Rydell High's senior class of 1959! The hit musical "Grease" returns to the Roxy Regional Theatre, July 11th – August 16th.
Christopher Herr and Ashley Harris star as head "Greaser" Danny Zuko and girl-next-door Sandy Dumbrowski, two teenagers trying to relive the high romance of their "Summer Nights" as the rest of the gang sings and dances its way through such favorites as "Greased Lightnin'," "It's Raining on Prom Night," "We Go Together" and many more!
«Read the rest of this article»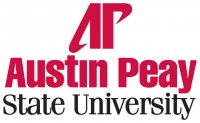 Clarksville, TN – A few years ago, three tall, flowering cherry trees grew on the western side of Austin Peay State University's Sundquist Science Complex. They provided a nice, welcoming entry into the building, but in 2007, Tennessee suffered from a record-setting drought.
Temperatures reached 113 degrees Fahrenheit that summer, and by the fall, the 20-foot tall trees were dead.
«Read the rest of this article»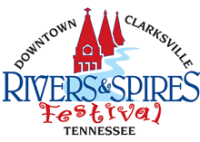 Clarksville, TN – You could possibly walk away with $10,000 at this year's Rivers and Spires Festival. It's easy, and anyone 18-and-over can enter for free!
The 2014 Rivers and Spires Festival is the playground for this fun pick to win game, sponsored by the Clarksville Civitan Club. All over the streets of Historic Downtown Clarksville, where the Festival will call itself home from April 24th-26th, yard signs will be placed randomly with sponsor's names and numbers.
«Read the rest of this article»