Topic: APSU Students

Clarksville, TN – Mix a Hitchcock masterpiece with a juicy spy novel, add a dash of Monty Python, and you have the Roxy Regional Theatre's hilarious new offering, "The 39 Steps", opening Friday, June 19th, at 8:00pm.
Packed with nonstop laughs, this two-time Tony and Drama Desk Award-winning treat is adapted by Patrick Barlow from the 1915 novel by John Buchan and the 1935 film by Alfred Hitchcock.
Eli Jolley (whom Roxy audiences may remember as Tom Buchanan in The Great Gatsby) stars as Richard Hannay, a man whose boring life is turned upside down when he meets a mysterious woman with a thick accent.
«Read the rest of this article»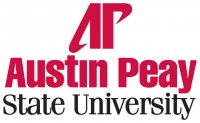 Clarksville, TN – Don Jenkins, president and CEO of Jenkins & Wynne Ford-Lincoln-Honda, was presented with the Tennessee Board of Regents 2015 Chancellor's Award for Excellence in Philanthropy earlier this month in recognition of his years of service to Austin Peay State University.
"Mr. Jenkins is a true friend and supporter of this University," John Morgan, TBR Chancellor, said during the annual APSU Foundation Dinner on June 2nd.
«Read the rest of this article»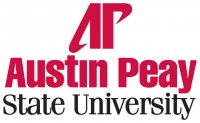 Clarksville, TN – Last month, nine Austin Peay State University students spent a week volunteering in Antigua, Guatemala, collectively completing 200 hours of community service.
On May 16th, the students traveled to the Central American country as part of the first international alternative break trip through APSU's new Center for Service-Learning and Community Engagement. With the help of several grants, the Center was able to provide the international service opportunity for students at an affordable price.
«Read the rest of this article»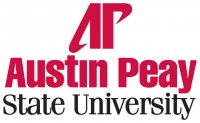 Clarksville, TN – For years, the Austin Peay State University Career Services Office was seen as little more than a resume critiquing service. Students would occasionally stop by the small rooms inside the Morgan University Center to hear that pink paper and a Comic Sans font didn't help with their job prospects.
The office's small staff and operating budget didn't leave it much room for anything else.
«Read the rest of this article»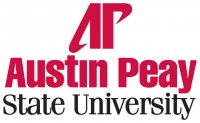 Clarksville, TN – Slavery in the United States was officially abolished on December 6th, 1865 when the thirteenth amendment was ratified by three-fourth of the states. But while all remaining slaves became officially free on that day, the ripples from the United States' violent history continue to be felt to this day.
Austin Peay State University students recently had an opportunity to converse with one of the preeminent experts on the history of slavery in the United States when they participated in an online question and answer session with journalist, and Cornell University history professor, Ed Baptist.
«Read the rest of this article»

Clarksville, TN – Everyone's favorite umbrella-wielding nanny is flying into Clarksville! Stephanie Hawkins stars in Disney and Cameron Mackintosh's "Mary Poppins" at the Roxy Regional Theatre, April 24th – May 23rd.
Based on the books by P.L. Travers and the classic Walt Disney film, this "practically perfect" musical delighted Broadway audiences for over 2,500 performances and received nominations for nine Olivier and seven Tony Awards, including Best Musical. Filled with timeless classics such as "Jolly Holiday," "Step in Time" and the Academy Award-winning "Chim-Chim Cher-ee," this show can only be described as "Supercalifragilisticexpialidocious!"
«Read the rest of this article»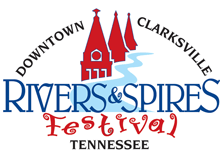 Clarksville, TN – Clarksville's award winning Rivers and Spires Festival returns April 16th-19th with a packed three day schedule of free entertainment for everyone.
Long considered Clarksville's largest event, the Festival has an estimated 40,000 in attendance annually. Festival goers enjoy expertly combined dynamic music, artistic exhibits, thrilling competitions, and intriguing vendor booths.
«Read the rest of this article»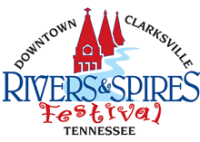 Clarksville, TN – For the second year, the Festival is pleased to offer a zone geared especially for the sports enthusiast. From novice to semi-pro, the Sports Zone is for you!
Come on out to the Festival on Friday, April 17th, 5:00pm-9:00pm and Saturday, April 18th, 10:00am-8:00pm, to try your hand at everything from games of agility to games of sports knowledge. There's no reason to be shy about working up a sweat and showing off your mad skills at this year's Festival!
«Read the rest of this article»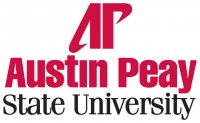 Clarksville, TN – Austin Peay State University made its mark on the national stage recently as active duty soldiers, including APSU students, stationed at Fort Campbell traveled to Fort Lee, VA for the 40th Annual Military Culinary Arts Competitive Training Event (MCACTE).
Held March 7th-12th, service members from the U.S. Army, other Department of Defense components and multinational teams squared off for the title of top military chef.
«Read the rest of this article»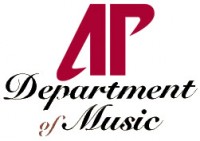 Clarksville, TN – Opening this weekend at Austin Peay State University is the APSU Opera Theatre's production of Gioachino Rossini's farce "La Cambiale di Matrimonio," paired with a prologue entitled "Reflections on Modern Relationships: A Montage of 20th and 21st Century Songs."
The University's opera performance is a major event each spring because the concert is a large collaborative effort between different areas within the APSU music department. The cast includes vocal performance majors, while the APSU orchestra performs in the pit under the direction of (APSU professor music and symphony conductor) Dr. Gregory Wolynec.
«Read the rest of this article»