Topic: APSU Students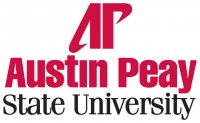 Clarksville, TN – Austin Peay State University President Tim Hall announced today that he has accepted the position of president at Mercy College in Dobbs Ferry, NY. His nearly seven-year tenure at APSU, which marked a period of tremendous growth and national prominence for the University, will come to an end later this spring.
"Lee and I will be departing Austin Peay at the end of the spring semester as I assume the position of president of Mercy College in New York," Hall wrote in an email message to the campus community today. "We do so with excitement and anticipation at the prospect of new challenges, but with a measure of sadness that we will be leaving a place where we have enjoyed some of the happiest years of our lives."
«Read the rest of this article»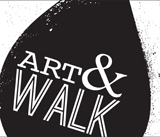 Clarksville, TN – Produced by The Downtown Clarksville Association, First Thursday Art Walk is a free, self-guided tour spanning a 5-block radius that combines visual art, live music, engaging events and more in the heart of Downtown Clarksville.
With 10+ venues, bars and businesses participating each month, the First Thursday Art Walk in Clarksville is the ultimate opportunity to savor and support local creative talent. «Read the rest of this article»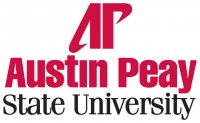 Clarksville, TN – When future generations look back on the history of Austin Peay State University, the year 2013 will likely be remembered as a pivotal time in the University's development.
In the last 12 months, the campus has changed tremendously, both in terms of its layout and its notoriety. New, state-of-the-art buildings are welcoming new students, and even the President of the United States is talking about APSU.
As the University community looks ahead to another big year, here are some of the top stories that defined Austin Peay in 2013.
«Read the rest of this article»

Clarksville, TN – Spend four fun-filled seasons with Arnold Lobel's beloved storybook characters in the Tony-nominated musical "A Year With Frog and Toad", playing December 18th – 21st at the Roxy Regional Theatre.
In Robert and Willie Reale's whimsical show, Frog and Toad wake from hibernation in the Spring, plant gardens, swim, rake leaves, go sledding, and learn life lessons along the way. Part vaudeville, part make-believe and all charm, "A Year With Frog and Toad" incorporates stories from Lobel's four books, including the Caldecott Honor-winning Frog and Toad are Friends and the Newbery Honor-winning Frog and Toad Together.
«Read the rest of this article»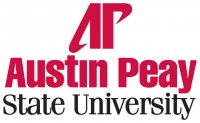 Clarksville, TN – Last month, two Austin Peay State University students – Tiffany Anderson and Kelsea Keith – won the Best Poster Presentation award at the Fall Conference of the Tennessee Association of School Psychologists at Montgomery Bell State Park.
Their research compared the recently published definition of Autism Spectrum Disorders in the Diagnostic and Statistical Manual of Mental Disorders: Fifth Edition (DSM-5) with the Tennessee State Department of Education's definition of Autism. «Read the rest of this article»

Clarksville, TN – You'll be dreaming of a "Plaid" Christmas this holiday season when the boys from Forever Plaid return to the Roxy Regional Theatre!
At first Frankie, Jinx, Smudge and Sparky aren't sure why they've returned to Earth for another posthumous performance, but a phone call from the heavenly Rosemary Clooney lets them know that they're needed to put a little four-part harmony into a discordant holiday.
«Read the rest of this article»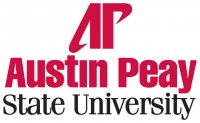 Clarksville, TN – Every year, thousands of people stop by Austin Peay State University to attend athletic events, lectures and performances, and the atmosphere is usually relaxed, with visitors dressed casually as they stroll through campus.
But at 7:00pm on December 7th, the community is invited to come out and enjoy a more formal evening with the APSU choral program's fourth annual Holiday Dinner.
«Read the rest of this article»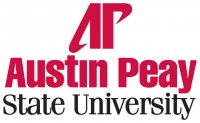 Clarksville, TN – An Austin Peay State University English professor will present the next session of the Provost Lecture Series this week at APSU.
Dr. Daniel Shea, APSU associate professor of English, will present at 3:00pm, Thursday, October 31st, in the Morgan University Center, Room 303. He will discuss his paper, "Time Travel by Bicycle: The Country, the City, and the Cyclist in Late-Victorian England," which uses accounts of bicycling in Victorian novels to examine how people moved easily between antiquated rural communities and modern cities during that era's agricultural depression.
«Read the rest of this article»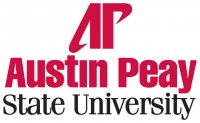 Clarksville, TN – Brian Vernon, chair of the Austin Peay State University Department of Theatre and Dance, looked a bit tired the other day as he sat in his office.
"We've got five nuns learning a tap routine right now," he said, suppressing a yawn.
The nuns in question are actually APSU students preparing for the department's upcoming performance of the wildly popular musical comedy, "Nunsense."
«Read the rest of this article»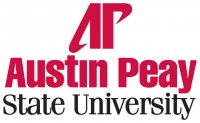 Clarksville, TN – The Music City Lightning, a wheelchair basketball team, will visit the Austin Peay State University Foy Fitness and Recreation Center at 7:00pm on October 28th for an exhibition basketball game.
The event, sponsored by APSU Office of Disability Services and APSU University Recreation, is free and open to the public.
«Read the rest of this article»