Topic: APSU Students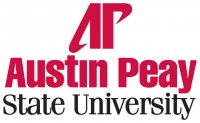 Clarksville, TN – Last month, two Austin Peay State University students – Tiffany Anderson and Kelsea Keith – won the Best Poster Presentation award at the Fall Conference of the Tennessee Association of School Psychologists at Montgomery Bell State Park.
Their research compared the recently published definition of Autism Spectrum Disorders in the Diagnostic and Statistical Manual of Mental Disorders: Fifth Edition (DSM-5) with the Tennessee State Department of Education's definition of Autism. «Read the rest of this article»

Clarksville, TN – You'll be dreaming of a "Plaid" Christmas this holiday season when the boys from Forever Plaid return to the Roxy Regional Theatre!
At first Frankie, Jinx, Smudge and Sparky aren't sure why they've returned to Earth for another posthumous performance, but a phone call from the heavenly Rosemary Clooney lets them know that they're needed to put a little four-part harmony into a discordant holiday.
«Read the rest of this article»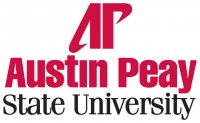 Clarksville, TN – Every year, thousands of people stop by Austin Peay State University to attend athletic events, lectures and performances, and the atmosphere is usually relaxed, with visitors dressed casually as they stroll through campus.
But at 7:00pm on December 7th, the community is invited to come out and enjoy a more formal evening with the APSU choral program's fourth annual Holiday Dinner.
«Read the rest of this article»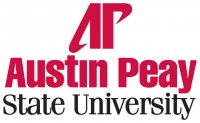 Clarksville, TN – An Austin Peay State University English professor will present the next session of the Provost Lecture Series this week at APSU.
Dr. Daniel Shea, APSU associate professor of English, will present at 3:00pm, Thursday, October 31st, in the Morgan University Center, Room 303. He will discuss his paper, "Time Travel by Bicycle: The Country, the City, and the Cyclist in Late-Victorian England," which uses accounts of bicycling in Victorian novels to examine how people moved easily between antiquated rural communities and modern cities during that era's agricultural depression.
«Read the rest of this article»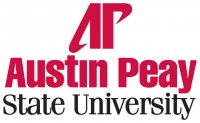 Clarksville, TN – Brian Vernon, chair of the Austin Peay State University Department of Theatre and Dance, looked a bit tired the other day as he sat in his office.
"We've got five nuns learning a tap routine right now," he said, suppressing a yawn.
The nuns in question are actually APSU students preparing for the department's upcoming performance of the wildly popular musical comedy, "Nunsense."
«Read the rest of this article»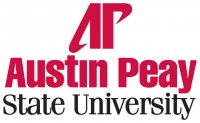 Clarksville, TN – The Music City Lightning, a wheelchair basketball team, will visit the Austin Peay State University Foy Fitness and Recreation Center at 7:00pm on October 28th for an exhibition basketball game.
The event, sponsored by APSU Office of Disability Services and APSU University Recreation, is free and open to the public.
«Read the rest of this article»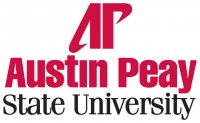 Clarksville, TN – Several years ago, Dr. Eric Branscome, Austin Peay State University associate professor of music, kept running into students who were worried about their future. Specifically, they didn't know what they'd do for a job once they graduated with a music degree.
"Students started coming to me more and more frequently and saying, 'I don't foresee myself as a music teacher, but I don't think I'm strong enough to become a performer, so I'm at a loss,'" Branscome recalled. "That question revealed they're completely unaware of what else is out there in terms of music careers. It's not just limited to education and performance."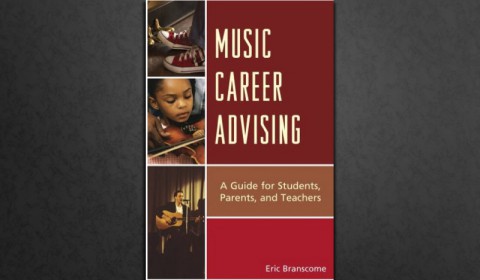 «Read the rest of this article»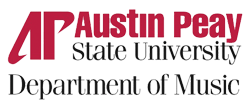 Clarksville, TN – "Think Music. Think Austin Peay." That's the motto of the Austin Peay State University Department of Music, and earlier this year, Dr. Eric Branscome, coordinator of music education at APSU, decided to remind his students what exactly those five words meant.
"For the longest time, we have not had students in music education participate in many of the local or state-wide music education events," he said. "My soapbox to the students has been, it's hard to 'think music, think Austin Peay' when Austin Peay is not involved in the music education community."
«Read the rest of this article»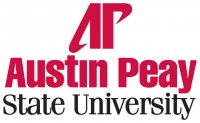 Clarksville, TN – Every October, the country's literary community eagerly awaits the release of the "Best American Series," celebrating the top writing published in the United States in a given year.
The anthologies are a Who's Who of a genre's current literary stars, but they also highlight the nation's preeminent magazines and journals that feature these works.
«Read the rest of this article»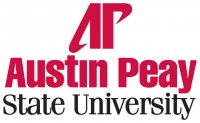 Clarksville, TN – Mees Fix, an Austin Peay State University physics student, thought he might be in trouble. He was outside of Chicago, analyzing white dwarf stars at Fermilab – the U.S. Department of Energy's national laboratory – when he noticed something strange. One of the stars was giving off way too much light energy.
"At first, I thought I broke something," he said. "I figured I messed something up. I walked over to Dr. Smith and said, 'check this out? What's going on here?'" «Read the rest of this article»