Topic: APSU Students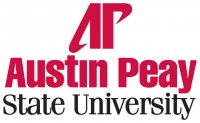 Clarksville, TN – The Commissioner for the Tennessee Department of Veterans Affairs (TDVA) is coming to Austin Peay State University on December 10th to help honor a special group of graduating APSU students.
At 5:00pm that afternoon, the University will host its Fall 2014 Military and Veterans Graduate Recognition Ceremony in the Mabry Concert Hall, with Many-Bears Grinder, the state's first female TDVA commissioner, serving as the keynote speaker. «Read the rest of this article»

Clarksville, TN – A holiday tradition returns to the corner of Franklin and First! John McDonald is Ebenezer Scrooge in the Roxy Regional Theatre's production of Charles Dickens' "A Christmas Carol", December 10th – December 20th.
Under the direction of Tom Thayer, Dickens' classic tale of Christmases Past, Present and Future meets such holiday standards as "Deck the Halls," "Silent Night," "God Rest Ye Merry Gentlemen" and more.
«Read the rest of this article»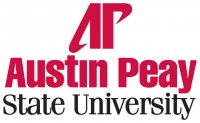 Clarksville, TN – Students at Austin Peay State University are putting the final touches on a project that explores the relationship between the University and the city in which it calls home.
Titled "Bridge Across College Street," the project will feature artwork from APSU students exploring the University's relationship with the City of Clarksville through interviews with members of both communities. From 10:00am-3:00pm Tuesday, members of APSU's President's Emerging Leaders Program (PELP) will be displaying their work on College Street near the APSU campus. «Read the rest of this article»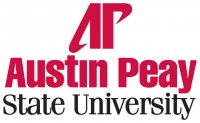 Clarksville, TN – Latin is very much a living language on the campus of Austin Peay State University, as Classics at APSU recently hosted its annual Classics Day event for area high school students.
The all-day event brought together a record 144 students from Montgomery County high schools for a day of activities centered on the languages of the ancient world. Gathered at the APSU Morgan University Center, faculty members and current APSU students gave lectures on their studies of classic languages, with students also taking part in a skit promoting this year's theme of the study of Latin.
«Read the rest of this article»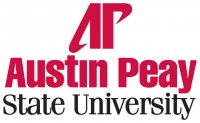 Clarksville, TN – Last month, 20 Austin Peay State University students spent their fall breaks volunteering at three nonprofit organizations in Tennessee and Missouri, collectively completing 250 hours of community service.
From October 10th-14th, students traveled in small groups to three locations, including the Endangered Wolf Sanctuary in Eureka, Missouri; the Reflection Riding Arboretum and Nature Center in Chattanooga; and The Kitchen in Springfield, Missouri.
«Read the rest of this article»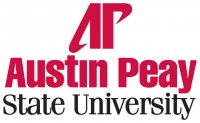 Clarksville, TN – The filmmaker Alfred Hitchcock never won an Academy Award for Best Director, even though a recent Sight and Sound poll listed his 1958 masterpiece "Vertigo" as the greatest movie ever made.
He probably should have won the award for a half-dozen of his films, but throughout Hitchcock's career, critics accused him of creating only cheap thrills and trivial entertainments. «Read the rest of this article»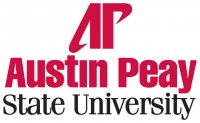 Clarksville, TN – This year's Austin Peay State University Homecoming theme, Gov Strong, will take on an added meaning on November 1st as University alumni and supporters push themselves to complete the 2014 Scholarship 5K Run.
The race, through a USA Track and Field certified course, will begin at 9:00am that Saturday at the Pace Alumni Center at Emerald Hill.  The challenge that day will come toward the end of the run, when tired participants tackle the steep hill in front of the alumni center. This final stretch has led runners to say with pride that they "conquered Emerald Hill." «Read the rest of this article»

Clarksville, TN – The Leonard Bernstein musical On the Town is currently playing at the Roxy regional Theatre in historic downtown Clarksville Tennessee. The show runs through October 4th and is definitely worth going to see if you have not yet done so.
This musical extravaganza follows the antics of three sailors at the height of World War II who are heading into the New York City for 24 hours of liberty. Sailors on liberty generally look for the action, maybe a little food, drink, and most definitely a date! You have all heard of the old Navy axiom a girl in every port; well these three sailors try their best to live up to it.
The video below is from the Broadway version of this show, but it gives you a great idea of what you can expect at the Roxy.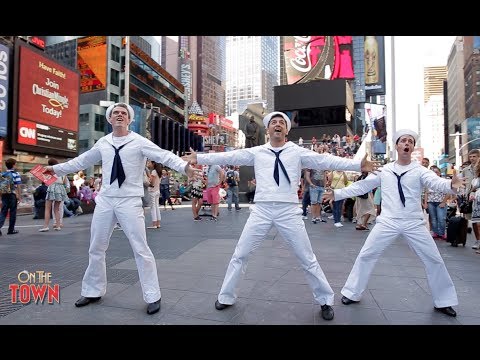 «Read the rest of this article»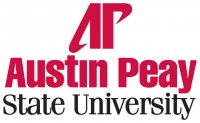 Clarksville, TN – A recent change to the U.S. Department of Defense's Tuition Assistance program is causing active-duty military personnel to pay out-of-pocket cash for fees associated with pursuing a college education, but Austin Peay State University is working to eliminate this financial burden affecting its military students.
Beginning with the Fall II semester, APSU will waive online fees and technology access fees for active-duty personnel taking classes at the Austin Peay Center at Fort Campbell.
«Read the rest of this article»
"On the Town" runs at the Roxy from September 17th-October 4th

Clarksville, TN – "New York, New York, it's a wonderful town!" This fall, the Roxy Regional Theatre embarks on its 32nd season of live entertainment with the 70th Anniversary of Leonard Bernstein's legendary musical about three sailors who manage to find love and incredible adventures in the Big Apple while on a 24-hour leave.
"On the Town" docks at the corner of Franklin and First Street, September 17th – October 4th, 2014.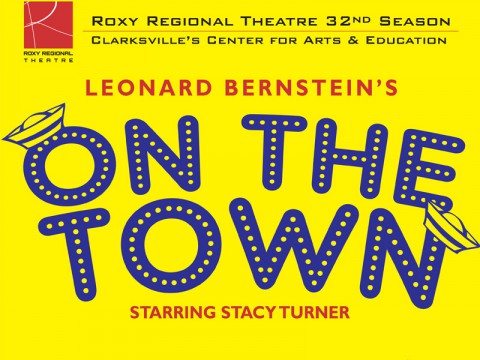 «Read the rest of this article»