Topic: APSU Students

Clarksville, TN – Seasoned actor Jay Doolittle returns to the Roxy Regional Theatre this spring to reprise his role as Morrie Schwartz in the beloved play based on Mitch Albom's New York Times bestselling memoir, "Tuesdays with Morrie", March 27th – April 11th.
Sixteen years after his college graduation, sportswriter Mitch Albom (played by Matthew Whitfield) happens to catch his former professor's appearance on a television news program and learns that Morrie is battling ALS, more commonly known as Lou Gehrig's Disease.
«Read the rest of this article»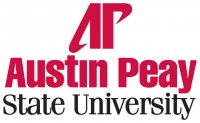 Clarksville, TN – Dr. Korre Foster, assistant professor of music, wants to educate aspiring singers on an Austin Peay State University music program regarded as "The Best Kept Secret in Tennessee."
That's why this March, Foster is taking the Chamber Singers, APSU's premiere choral ensemble, on a tour of four states in five days.
«Read the rest of this article»

Clarksville, TN – Move over, Tammy, Dolly and Loretta … there's a new trio in town! Classic country gets a musical makeover in Ted Swindley's "Honky Tonk Angels" at the Roxy Regional Theatre, beginning February 13th at 8:00pm.
Audiences who could not get enough of Always…Patsy Cline will find the perfect match in creator Ted Swindley's follow-up, which combines over 30 classic country tunes (including "I'll Fly Away," "Stand by Your Man," "Harper Valley PTA," "9 to 5," "Coal Miner's Daughter," "Ode to Billy Jo," "These Boots Are Made for Walking," "Rocky Top" and "I Will Always Love You") with a hilarious story about three gutsy gals who are determined to better their lives and follow their dreams to Nashville.
«Read the rest of this article»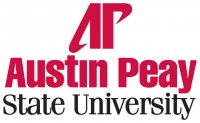 Clarksville, TN – More than 500 student volunteers will gather on the campus of Austin Peay State University Friday, January 30th for the Martin Luther King Jr. Day of Service.
In honor of the life and legacy of Dr. Martin Luther King Jr., volunteers will do their part to help alleviate hunger in a third-world country with a meal-packaging event hosted by the APSU Diversity Committee and Feed My Starving Children. The event will take place from 10:00am-5:30pm at the Foy Fitness and Recreation Center.
«Read the rest of this article»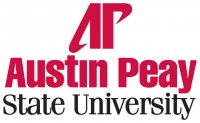 Clarksville, TN – Local businesses and organizations looking to recruit strong applicants are encouraged to participate in The Govs Connection, a career networking event and internship fair, from 8:00am-4:00pm on February 25th, in the Austin Peay State University Morgan University Center Ballroom.
The annual event seeks to connect local employers with hundreds of APSU students eager to prove themselves in the workforce. «Read the rest of this article»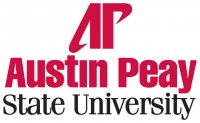 Clarksville, TN – The Commissioner for the Tennessee Department of Veterans Affairs (TDVA) is coming to Austin Peay State University on December 10th to help honor a special group of graduating APSU students.
At 5:00pm that afternoon, the University will host its Fall 2014 Military and Veterans Graduate Recognition Ceremony in the Mabry Concert Hall, with Many-Bears Grinder, the state's first female TDVA commissioner, serving as the keynote speaker. «Read the rest of this article»

Clarksville, TN – A holiday tradition returns to the corner of Franklin and First! John McDonald is Ebenezer Scrooge in the Roxy Regional Theatre's production of Charles Dickens' "A Christmas Carol", December 10th – December 20th.
Under the direction of Tom Thayer, Dickens' classic tale of Christmases Past, Present and Future meets such holiday standards as "Deck the Halls," "Silent Night," "God Rest Ye Merry Gentlemen" and more.
«Read the rest of this article»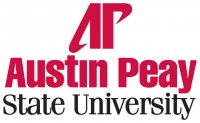 Clarksville, TN – Students at Austin Peay State University are putting the final touches on a project that explores the relationship between the University and the city in which it calls home.
Titled "Bridge Across College Street," the project will feature artwork from APSU students exploring the University's relationship with the City of Clarksville through interviews with members of both communities. From 10:00am-3:00pm Tuesday, members of APSU's President's Emerging Leaders Program (PELP) will be displaying their work on College Street near the APSU campus. «Read the rest of this article»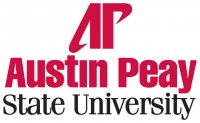 Clarksville, TN – Latin is very much a living language on the campus of Austin Peay State University, as Classics at APSU recently hosted its annual Classics Day event for area high school students.
The all-day event brought together a record 144 students from Montgomery County high schools for a day of activities centered on the languages of the ancient world. Gathered at the APSU Morgan University Center, faculty members and current APSU students gave lectures on their studies of classic languages, with students also taking part in a skit promoting this year's theme of the study of Latin.
«Read the rest of this article»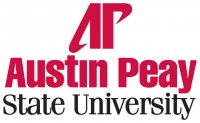 Clarksville, TN – Last month, 20 Austin Peay State University students spent their fall breaks volunteering at three nonprofit organizations in Tennessee and Missouri, collectively completing 250 hours of community service.
From October 10th-14th, students traveled in small groups to three locations, including the Endangered Wolf Sanctuary in Eureka, Missouri; the Reflection Riding Arboretum and Nature Center in Chattanooga; and The Kitchen in Springfield, Missouri.
«Read the rest of this article»