Topic: APSU Students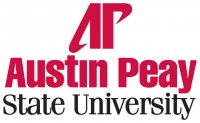 Clarksville, TN – At 6:00pm on Thursday, September 24th, Austin Peay State University will host a screening and panel discussion on the documentary "The Hunting Ground" in the Clement Auditorium.
The film, which premiered at the 2015 Sundance Film Festival, examines sexual assaults on college campuses and how college administrators ignored or failed to appropriately respond to these serious allegations.
«Read the rest of this article»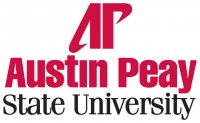 Clarksville, TN – The Academic Support Center at Austin Peay State University exists for one reason: to help students achieve their educational goals. And it is with that in mind that the Center's director, Martin Golson, was recently honored for his excellence in helping students succeed in the classroom.
Golson was recently honored as a Certified Learning Center Professional – Level 4 by the National College Learning Center Association (NCLCA), a national organization that supports learning center professionals in developing and enhancing their efforts at the post-secondary level.
«Read the rest of this article»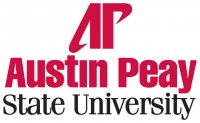 Clarksville, TN – Fashion has always been one of the ways a society leaves its mark on history. From fabric and colors emphasizing social standing to design that highlighted society's ideals of sexuality, a great deal of knowledge can be gained by studying the fashion of the time.
"Our goal (at Austin Peay State University) is to inspire our incoming freshman students and show them that history can be interesting and relevant," APSU adjunct professor Deanna Carter said. "And after discovering a collection of period women's clothing, we all decided that the pieces were a fantastic way to teach students about the social status and experiences of American women."
«Read the rest of this article»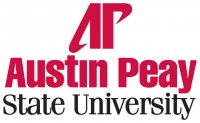 Clarksville, TN – "I know I have a long ways to go and a lot to learn, but the help is definitely here."
When the United States and its allies need help, our soldiers answer the call. But when those same men and women need a hand, programs like the Montgomery County Veterans Treatment Court (VTC) exist to make sure they are not alone.
Established in 2012, the court aims to help veterans who come to the criminal justice system as a result of drug addictions, homelessness and other situations brought on by wartime stress.
«Read the rest of this article»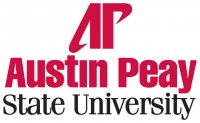 Clarksville, TN – As more attention is given to those diagnosed with autism, young people and their families are receiving the help they need. Social skills like communication, making friends and independence are developed as autistic children go through their formative years.
But what happens to those children when they become young adults? Autism does not end at a certain age, and many of those diagnosed have the same dreams of higher education as their peers.
«Read the rest of this article»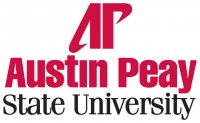 Clarksville, TN – Earlier this year, Wayne Ard, president of Ard Construction, met Austin Peay State University President Alisa White for breakfast at a local restaurant. The conversation that morning quickly turned to Ard's wife, Marianne, who passed away a few months earlier in December 2014.
"My wife was an education freak," Ard told President White. "She felt that every high school student should have a college education. She said that education was something you can't get too much of. So today, in Marianne's honor, I'll make a pledge to you."
«Read the rest of this article»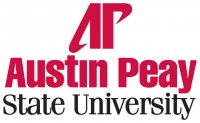 Clarksville, TN – In September 2013, Austin Peay State University hosted its inaugural Gov "Color" Run, a one-mile race around campus through cloudbursts of color.
The event, which continued last year, was originally marketed as a way of bringing together APSU students and community members for an affordable color run.
«Read the rest of this article»

Clarksville, TN – Looking for a cool way to spend this coming Saturday, July 25th?  Join us at our cookout and box social for "The Music Man"!
Hamburgers and hot dogs, courtesy of Edward's Steakhouse, will be on the grill at 6:30pm, accompanied by sides from Whitt's BBQ.  For those of you who have been eyeing the weather forecasts for the upcoming weekend, never fear … indoor dining will be available, so you can beat the heat in our air-conditioned lobby.
«Read the rest of this article»

Clarksville, TN – Beat the heat and the summer doldrums with Meredith Willson's great American musical classic "The Music Man", opening at the Roxy Regional Theatre Friday, July 17th, at 8:00pm for our traditional pay-what-you-can preview. All tickets not pre-sold at the regular ticket price will go on sale at 7:30pm on Friday for whatever price you are able to pay ($5.00 minimum, please).
Closing our 32nd season with a nostalgic bang, this family-friendly story has been entertaining audiences since 1957 with such memorable numbers as the high-stepping "Seventy-Six Trombones," the romantic "'Til There Was You" and the humorous "Trouble in River City."
«Read the rest of this article»

Clarksville, TN – Seventy-six trombones will close the Roxy Regional Theatre's 32nd season with a nostalgic bang when Meredith Willson's great American musical classic "The Music Man"marches onto the mainstage, July 17th – August 22nd.
Reprising his role from the 2011 national tour of "The Music Man", John Adkison stars as fast-talking traveling salesman Harold Hill, who cons the people of River City, Iowa, into buying instruments and uniforms for a boys' band he vows to organize … despite the fact he doesn't know a trombone from a treble clef! However, his plans to skip town with the cash are foiled when he falls for town librarian Marian Paroo, played by Mary Malaney.
«Read the rest of this article»