Topic: Arctic Sea Ice
Written by Alan Buis and Whitney Clavin
NASA's Jet Propulsion Laboratory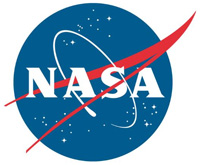 Pasadena, CA – NASA and British Antarctic Survey scientists have reported the first direct evidence that marked changes to Antarctic sea ice drift caused by changing winds are responsible for observed increases in Antarctic sea ice cover in the past two decades.
The results help explain why, unlike the dramatic sea ice losses being reported in the Arctic, Antarctic sea ice cover has increased under the effects of climate change.
«Read the rest of this article»

Clean Air — Cool Planet, a nonprofit organization dedicated to finding and promoting solutions to global warming, has offered recommendations on climate change action for President-Elect Obama's consideration.
Clean Air — Cool Action notes that as president, Barack Obama "will have the opportunity and responsibility of establishing American leadership on climate change with a robust new strategy." The organization cited the scale and complexity of the climate issue as unprecedented and one that will require a renewed focus on the interconnection between the economy, national security and the environment. This report outlines 25 early-action recommendations through which the new administration can lay the foundations for success in addressing climate change at both the domestic and international levels." «Read the rest of this article»