Topic: Arecibo Radio Telescope
Written by Preston Dyches
NASA's Jet Propulsion Laboratory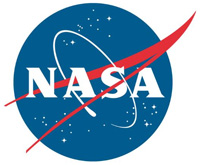 Pasadena, CA – NASA scientists using Earth-based radar have produced sharp views of a recently discovered asteroid as it slid silently past our planet. Captured on June 8th, 2014, the new views of the object designated "2014 HQ124" are some of the most detailed radar images of a near-Earth asteroid ever obtained.
The radar observations were led by scientists Marina Brozovic and Lance Benner of NASA's Jet Propulsion Laboratory, Pasadena, California. The JPL researchers worked closely with Michael Nolan, Patrick Taylor, Ellen Howell and Alessondra Springmann at Arecibo Observatory in Puerto Rico to plan and execute the observations.
«Read the rest of this article»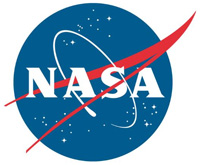 Washington, D.C. – It's like deja vu. Another asteroid is paying a visit to the Earth-Moon system.
Asteroids have been a hot topic since February 15th  when one small asteroid exploded over Russia and another larger one, 2012 DA14, made a record setting close approach to Earth on the same day. This time the interloper is 1998 QE2, a potentially hazardous asteroid 2.7 km in diameter.  Astronomers are preparing to study the space rock as it harmlessly passes by on May 31st.
«Read the rest of this article»
Written by Dr. Tony Phillips
Science at NASA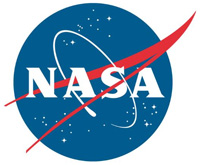 Washington, D.C. – Observations by NASA's MESSENGER spacecraft provide compelling support for the long-held hypothesis that Mercury harbors abundant water ice and other frozen materials in permanently shadowed polar craters.
"The new data indicate the water ice in Mercury's polar regions, if spread over an area the size of Washington, D.C., would be more than 2 miles thick," said David Lawrence, a MESSENGER participating scientist at the Johns Hopkins University Applied Physics Laboratory (APL) in Laurel, MD, and lead author of one of three papers describing the findings in the online edition of Science Express.
«Read the rest of this article»
Small patches of ice could make up at most five to ten percent of material in walls of Shackleton crater.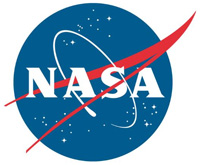 Greenbelt, MD – Scientists using the Mini-RF radar on NASA's Lunar Reconnaissance Orbiter (LRO) have estimated the maximum amount of ice likely to be found inside a permanently shadowed lunar crater located near the moon's South Pole.
As much as five to ten percent of material, by weight, could be patchy ice, according to the team of researchers led by Bradley Thomson at Boston University's Center for Remote Sensing, in Massachusetts.
«Read the rest of this article»