Topic: Arecibo Radio Telescope
Written by Dr. Tony Phillips
Science at NASA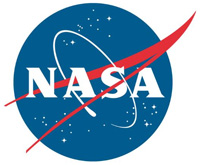 Washington, D.C. – Observations by NASA's MESSENGER spacecraft provide compelling support for the long-held hypothesis that Mercury harbors abundant water ice and other frozen materials in permanently shadowed polar craters.
"The new data indicate the water ice in Mercury's polar regions, if spread over an area the size of Washington, D.C., would be more than 2 miles thick," said David Lawrence, a MESSENGER participating scientist at the Johns Hopkins University Applied Physics Laboratory (APL) in Laurel, MD, and lead author of one of three papers describing the findings in the online edition of Science Express.
«Read the rest of this article»
Small patches of ice could make up at most five to ten percent of material in walls of Shackleton crater.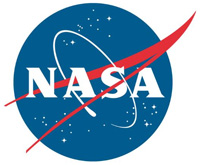 Greenbelt, MD – Scientists using the Mini-RF radar on NASA's Lunar Reconnaissance Orbiter (LRO) have estimated the maximum amount of ice likely to be found inside a permanently shadowed lunar crater located near the moon's South Pole.
As much as five to ten percent of material, by weight, could be patchy ice, according to the team of researchers led by Bradley Thomson at Boston University's Center for Remote Sensing, in Massachusetts.
«Read the rest of this article»