Topic: Argentina

Clarksville, TN – In 1978, the Spanish crime novelist José García Martínez-Calín created Gay Flower, a tough private detective reminiscent of Mikey Spillane's Mike Hammer and Raymond Chandler's Philip Marlow.
Flower's adventures through the hardboiled underworld of 1940s Los Angeles helped revive crime fiction in Spain and Latin America, but Martínez-Calín is rarely mentioned in academic journals or invited to the genre's many celebrated literary festivals, like Spain's popular Semana Negra (Black Week).
«Read the rest of this article»
APSU Sports Information

Clarksville, TN – The frontline for Austin Peay State University men's basketball got an injection of size for the 2018-19 season with the addition of Brazilian talent Matheus Silveira.
A 7-0, 230-pound left-hander from Tres Pontas, Silveira will pair nicely with Ivan Cucak to give head coach Matt Figger a pair of international big men with size and skill.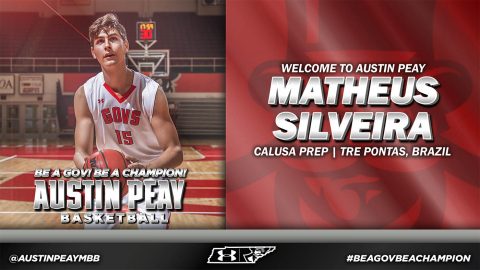 «Read the rest of this article»
NASA Headquarters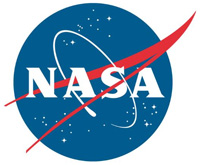 Washington, D.C. – A primitive solar system object that's more than four billion miles (6.5 billion kilometers) away passed in front of a distant star as seen from Earth. Just before midnight Eastern Time Sunday (12:50am local time July 17th), several telescopes deployed by the New Horizons team in a remote part of Argentina were in precisely the right place at the right time to catch its fleeting shadow — an event that's known as an occultation.
In a matter of seconds, NASA's New Horizons team captured new data on its elusive target, an ancient Kuiper Belt object known as 2014 MU69. Weary but excited team members succeeded in detecting the spacecraft's next destination, in what's being called the most ambitious and challenging ground occultation observation campaign in history.
«Read the rest of this article»
NASA Headquarters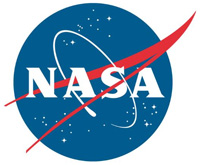 Washington, D.C. – NASA's New Horizons spacecraft doesn't zoom past its next science target until New Year's Day 2019, but the Kuiper Belt object, known as 2014 MU69, is already revealing surprises.
Scientists have been sifting through data gathered from observing the object's quick pass in front of a star – an astronomical event known as an occultation – on June 3rd.
More than 50 mission team members and collaborators set up telescopes across South Africa and Argentina, along a predicted track of the narrow shadow of MU69 that the occultation would create on Earth's surface, aiming to catch a two-second glimpse of the object's shadow as it raced across the Earth.
«Read the rest of this article»
NASA's Ames Research Center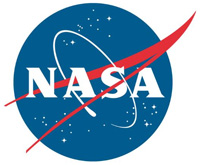 Moffett Field, CA – One of the best ways to learn how our solar system evolved is to look at younger star systems in the early stages of development. Recently, a team of astronomers including NASA scientists discovered a Jupiter-like planet within a young system that could serve as a decoder ring for understanding how planets formed around our sun.
The new planet, called 51 Eridani (Eri) b, is the first exoplanet discovered by the Gemini Planet Imager (GPI), a new instrument operated by an international collaboration, and installed on the 8-meter Gemini South Telescope in Chile.
«Read the rest of this article»
Austin Peay Sports Information

Clarksville, TN – After a Round of 16 berth in the 2015 World Cup, former Austin Peay State University star Tatiana Ariza and the Colombian National Team continued its success at the Pan American Games in Toronto.
«Read the rest of this article»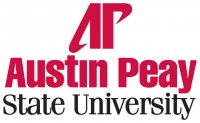 Clarksville, TN – Fictional literature has long shined a light on the times in which we live. In North America, genres like dystopia and science fiction have served as mirrors for the ills plaguing modern day society.
In Spanish literature, the genres of hardboiled, or "novela negra," and Gothic literature have played a similarly important role – each symbolically exploring, among other things, the criminal and societal dangers in rapidly growing major South American cities such as Mexico City, Bogota and Buenos Aires.
«Read the rest of this article»
Written by Jessica Nimon
International Space Station Program Science Office
NASA's Johnson Space Center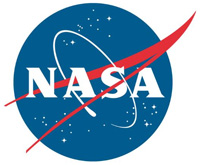 Houston, TX – The green stuff that clouds up fish tanks – it's not just an aesthetic annoyance. In fact, if you've been watching recent news of algal bloom concerns in Lake Erie, you know that the right conditions for algae can lead to contamination of local water sources, potentially impacting aquatic life and humans.
What you might not have known is that among the resources to help study this problem you will find the International Space Station's Hyperspectral Imager for the Coastal Ocean (HICO).
«Read the rest of this article»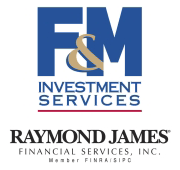 Clarksville, TN – The last week of July has been eventful on a number of fronts. The economic calendar was packed, geopolitical tensions intensified and Argentina teetered on the edge of default, eventually going over. This is the second time the South American country has defaulted on its debt in the past 13 years.
The default may be short-lived if Argentina can reach an agreement to pay its missed $1.5 billion interest payment.
«Read the rest of this article»
Written by Alan Buis
NASA's Jet Propulsion Laboratory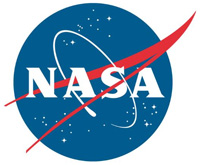 Pasadena, CA – A NASA-developed airborne imager called a synthetic aperture radar took a detailed look at volcanoes in Central and South America during an Earth science study in late April and early May 2014.
The Uninhabited Aerial Vehicle Synthetic Aperture Radar, or UAVSAR, developed by NASA's Jet Propulsion Laboratory in Pasadena, California, was flown on NASA's C-20A. The 29-day deployment ended May 6th when the aircraft returned to its base in Palmdale, California, after 19 flights totaling 97 hours in the air.
«Read the rest of this article»