Topic: Arizona

Nashville, TN – Tennessee has been named No. 4 in a recent analysis of the 10 Best States for Retirement 2016 by Kiplinger.com, a Washington, D.C.-based publisher of business forecasts and personal finance advice. The report rated all 50 states based on quantifiable factors that are important to retirees.
Affordability, especially in terms of lower taxes on retirees and lower health care costs, was a key factor in the research. The economic health of the state, as well as the overall health of the population, was also taken into account. States with prosperous populations of residents age 65 were also important in the comprehensive analysis.
«Read the rest of this article»
NASA Headquarters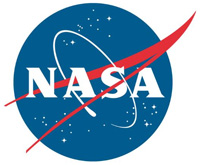 Washington, D.C. – This enhanced color view from NASA's New Horizons spacecraft zooms in on the southeastern portion of Pluto's great ice plains, where at lower right the plains border rugged, dark highlands informally named Krun Macula. (Krun is the lord of the underworld in the Mandaean religion, and a 'macula' is a dark feature on a planetary surface.)
Pluto is believed to get its dark red color from tholins, complex molecules found across much of the surface. Krun Macula rises 1.5 miles (2.5 kilometers) above the surrounding plain – informally named Sputnik Planum – and is scarred by clusters of connected, roughly circular pits that typically reach between 5 and 8 miles (8 and 13 kilometers) across, and up to 1.5 miles (2.5 kilometers) deep.
«Read the rest of this article»
Written by Karin Fielder Weaver and Kelly C. Motes
Intellectually gifted teens are always on the lookout for extra challenges.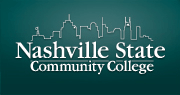 Nashville, TN – As most teenagers head to the pool for summer break, two of Nashville State Community College's youngest students, Hannah Motes, age 15, and Sebastian Motes, age 13, are getting ready to head off to a summer full of academic camps following their completion of more than 30 college credits.
These academically talented dual-enrollment students recently made the news by finishing their first year at Nashville State Community College (NSCC). Hannah began attending NSCC in June 2015 at the age of 14. To date, she has completed 38 college credits, with a cumulative college GPA of 3.45.
«Read the rest of this article»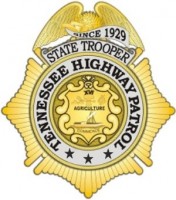 Memphis, TN – On May 20th, Trooper Owen Grear of the Tennessee Highway Patrol's (THP) Memphis District Interdiction Plus Unit (IPU) initiated a traffic stop that led to the discovery of approximately 116lbs of marijuana, and the arrest of an Arizona woman on felony drug charges.
Trooper Grear stopped a 2006, Dodge Caravan for a traffic violation on Interstate 40 at mile marker 26 in Shelby County.  As Trooper Grear made contact with the vehicle and the driver Karla D. Munoz, 23, of Phoenix, AZ, he observed a five-year-old child in the far rear seat lying down and unrestrained.
«Read the rest of this article»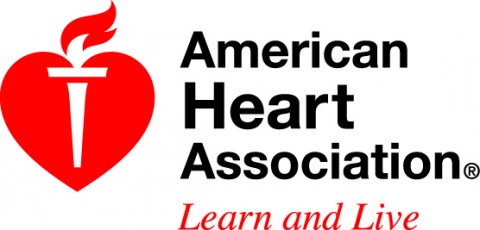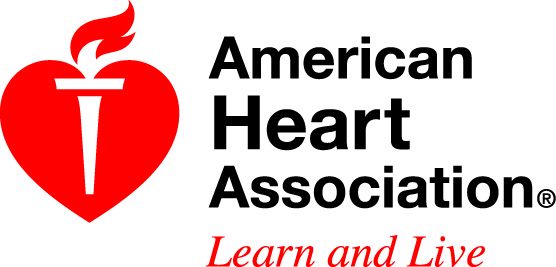 Dallas, Texas – Students across the nation would benefit from strong state requirements for physical education. However, 2016 Shape of the Nation™, released today by SHAPE America – Society of Health and Physical Educators and Voices for Healthy Kids, an initiative of the American Heart Association and Robert Wood Johnson Foundation, shows most states are dropping the ball on keeping kids active and fit and preparing them for a healthy future.
First compiled nearly 30 years ago, the latest status of physical education in this country was released today in Minneapolis, MN, at the SHAPE America National Convention & Expo, the largest gathering of physical educators in the country.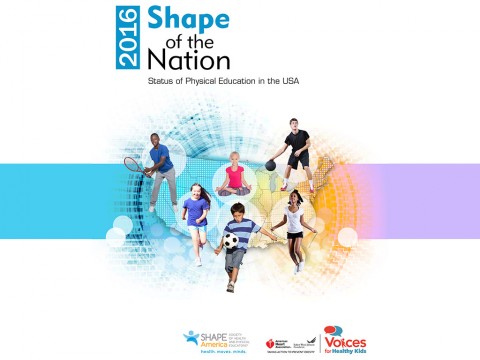 «Read the rest of this article»

Murfreesboro, TN – Tis the season for peace on earth and goodwill towards men, but it's also the time of year for people to steal your stuff.
According to State Farm, Tennessee is ranked ninth on the list of states for December theft claims in 2014. «Read the rest of this article»
Eight State Police or Highway Patrol Agencies across U.S. to Increase Patrols on I-40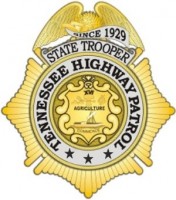 Nashville, TN – Tennessee Highway Patrol Colonel Tracy Trott on Friday announced the third annual "Interstate 40 Challenge: The Drive to Zero Fatalities" traffic safety initiative scheduled for the Thanksgiving holiday period. The announcement was held at the Carillon Pillars located within the Bicentennial Mall in Nashville.
Colonel Trott was joined by Tennessee Department of Safety and Homeland Security Commissioner Bill Gibbons, Tennessee Department of Transportation Commissioner John Schroer, Governor's Highway Safety Office Director Kendell Poole.
«Read the rest of this article»
Enjoy Free Admission to the Zoo Courtesy of Cigna-HealthSpring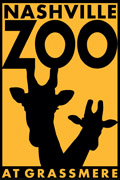 Nashville, TN – Older adults are invited to enjoy free admission at Nashville Zoo courtesy of Cigna-HealthSpring, Wednesday, October 7th. Adults ages 65 and older will receive a complimentary Zoo admission, parking validation and a $5.00 concessions voucher.
Senior Day activities will take place throughout the Zoo from 9:00am to 4:00pm. The young and young-at-heart can enjoy special keeper talks, rides on the Wild Animal Carousel and interactive encounters with outreach animals along the Zoo paths. Additionally, Cigna-HealthSpring and several of its local partners will be on hand at the centrally-located Jungle Terrace area to provide educational materials, offer wellness information and answer questions.
«Read the rest of this article»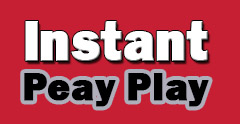 Clarksville, TN –Youth and injuries limited Austin Peay State University men's and women's cross country teams in 2014, but a year older, a year more experienced and healthy once again, the Govs an Lady Govs are ready to make a move up on the Ohio Valley Conference.
The Lady Govs finished in eighth place in the OVC championship in 2014, while the men finished ninth, and both enter the 2015 regular season picked ninth in the OVC pre-season poll, but the men's team return eight of 10 runners from last season while the women's team returns all seven runners from last season.
«Read the rest of this article»
Fan Appreciation Festivities Cap Opening Season At First Tennessee Park; Team To Welcome 15 Millionth Fan In Franchise History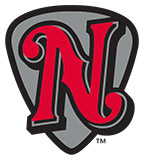 Nashville, TN – As the Sounds close in on their 15 millionth fan in franchise history, they get set to host the last four games at First Tennessee Park this season against the Round Rock Express (Triple-A Texas Rangers) beginning Monday, August 31st.
In addition to the final jersey auction of the season, those in attendance at Thursday evening's home finale will be treated to Fan Appreciation Night.
«Read the rest of this article»