Topic: Arizona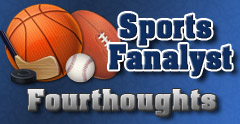 Clarksville, TN – Welcome to the first edition of Marlon Scott: Sports Fanalyst Fourthoughts
There is the real world, and then there is the sports world. A lot of people happily commute back and forth between the two. This is for those commuters, dressed like Clark Kent, but when they emerge from a McDonald's bathroom (due to lack of phone booths in 2014) they have on their favorite sports jersey and foam finger, ready to talk about the latest update that just popped up from the ESPN app on their smart phone.
«Read the rest of this article»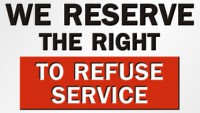 Discrimination ain't what it used to be. That's a good thing! Discrimination, especially discrimination based on race, gender, age, sexual orientation, etc, used to be prevalent and potent. Since 1964, however, the United States has made huge strides in promoting equality under its laws and a more culturally tolerant society. Again, that is a very good thing!
The pendulum of intolerance, however, has begun to swing back toward people who have sincere religious beliefs that certain lifestyles are immoral. It is rapidly becoming a faux pas to pass any kind of moral judgment on any decision anyone makes with respect to how they live their lives, especially in the realm of personal relationships. «Read the rest of this article»
NASA's Johnson Space Center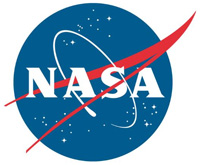 Houston, TX – Engineers testing the parachute system for NASA's Orion spacecraft increased the complexity of their tests Thursday, January 16th, adding the jettison of hardware designed to keep the capsule safe during flight.
The test was the first to give engineers in-air data on the performance of the system that jettisons Orion's forward bay cover. The cover is a shell that fits over Orion's crew module to protect the spacecraft during launch, orbital flight and re-entry into Earth's atmosphere.
«Read the rest of this article»
Effort part of overall Red Cross response to 146 large disasters nationwide

Clarksville, TN – In a year that had deadly tornadoes, fierce wildfires and destructive floods in many states, the Tennessee Volunteer Region responded to 932 disasters in the region, part of the 146 large disaster relief efforts led by the American Red Cross in 42 states and territories between January 1st and December 1st in 2013.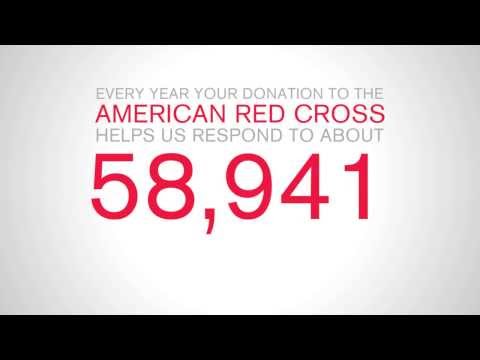 «Read the rest of this article»
Nashville, TN - The Nashville Sounds have announced that Rick Sweet will serve as the team's field manager for the 2014 season.
The 61-year-old Sweet becomes the 25th manager in the Sounds' 37-year franchise history and will be joined by a returning coaching staff. Coach Bob Skube , pitching coach Fred Dabney, trainer Aaron Hoback, and strength & conditioning specialist Andrew Emmick all were previously announced as returning for another season in Music City in 2014.
«Read the rest of this article»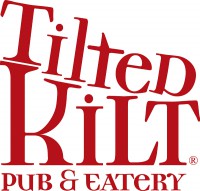 Tempe, AZ - Tilted Kilt Pub & Eatery raised $65,706 for Folds of Honor, which provides educational scholarships for dependents and families of fallen or disabled service members.
Tilted Kilt raised the funds during a six-week period as part of its third annual "Here's to The Heroes" promotion at all of its restaurants across the country. Customers had the option of donating an additional $1.00 or $5.00 to have their name written on customized paper dog tags displayed on restaurant walls.
«Read the rest of this article»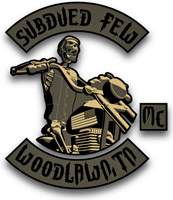 Woodlawn, TN – On Saturday, July 20th, Subdued Few Motorcycle Club is having a Memorial and Benefit Ride for Prescott 19. Subdued Few is riding to show their support for the brave men of the Arizona Hotshot Crew, and to raise money for the Wild Land Fire Service. Registration is from 9:00am until 11:00am.
The ride will start at Texas Casual Grill located on Trenton Road in Clarksville, TN at 11:00am and will end at Bo's Cycle Shop. The ride will go past various fire stations on the route through Clarksville, TN, Cadiz, KY and through Hopkinsville, KY. Approximate arrival time of bikes at Bo's Cycle shop is around 2:00pm.
«Read the rest of this article»

Clarksville, TN - With its record draft class reporting to summer leagues, Austin Peay State University's baseball team now claims a record 14 former student-athletes playing professional baseball.
The Governors saw a record five players selected in Major League Baseball's First-Year Player draft in June. Each of the five signed a professional contract and reported to leagues across the country.
«Read the rest of this article»

Tempe, AZ – Playing his first NCAA tournament round, senior Dustin Korte tied an Austin Peay State University 18-hole record by shooting a 6-under 64 to propel the Governors into third place at the Tempe Regional, Thursday.
«Read the rest of this article»
Clarksville, TN - With two days of practice behind it in the intense Arizona heat, Austin Peay State University's golf team is set to challenge for an NCAA Regional title when the Govs tee off at 8:25am (PT), Thursday at the ASU Karsten Golf Course on the Arizona State campus in the three-day event.
«Read the rest of this article»