Topic: arson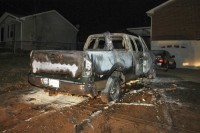 Clarksville TN – Arson is suspected in a series of vehicle fires early this morning in North Clarksville.  According to a press release from Clarksville Police Department spokesman Officer Jim Knoll, the fires occurred within a fifteen minute time frame.
Emergency responders, including Clarksville Fire Rescue, got the call at 3:00am, and had their hands full when they arrived.  Two of the fires occurred in the driveways at 1538 Cherry Tree Drive, and 1593 Boxcroft Court.  The third vehicle torched was in front of 312 Gomer Road. «Read the rest of this article»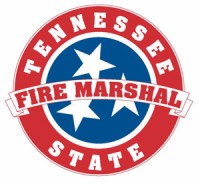 Nashville, TN – Each year, across the country, college and university students on- and off-campus experience hundreds of fire-related emergencies. There are several specific causes for fires on college campuses, including cooking, arson and accidents.
Overall, most college-based fires are due to a general lack of knowledge about fire safety and prevention. According to information compiled by Campus Firewatch, the great majority of student fire deaths occur in off-campus housing that lacks sufficient exits, operable smoke alarms and automatic fire sprinklers. «Read the rest of this article»

Clarksville, TN – On July 4th, 2012, around 10:00am, Clarksville Police, Fire, and EMS responded to 3650 Oakland Road in reference to a house fire with people possibly still inside. Shortly after emergency personnel arrived on scene, the house was fully engulfed in fire, but there was no one inside.
The homeowner, Louie Daughtry arrived at the house a few hours later. He had been out with a friend in Oak Grove. Also, by coincidence his roommate had the three dogs which were normally at the house.
«Read the rest of this article»
Prohibition Applies to All Open-Air Burning, Other Tennessee Counties Expected

Nashville, TN – Tennessee Agriculture Commissioner Julius Johnson has issued a burn ban for Carroll, Cheatham, Crockett, Dickson, Fentress, Gibson, Giles, Henderson, Marshall, Maury, Montgomery, Overton, Rutherford, Sevier, Sumner, Williamson and Wilson Counties. The burn ban is effective immediately and will remain in place until further notice.
The ban applies to all open-air burning including leaf and woody debris and construction burning, campfires, outdoor grills and other fire activity outside of municipalities where local ordinances apply. «Read the rest of this article»
State Officials Urge Citizens to Delay Burning Debris, Leave Fireworks to Professionals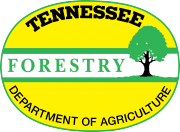 Nashville, TN – Tennessee State officials are urging citizens to take fire precautions for the upcoming Fourth of July holiday. The Tennessee Department of Agriculture Division of Forestry is asking the public to refrain from debris burning until significant precipitation is received and to avoid other activities that could cause fire.
"Most areas of the state are experiencing very hot and dry conditions with low humidity," State Forester Steven Scott said. "While permits are not currently required for open, outdoor burning, as a precaution we're urging citizens to avoid debris burning until conditions improve." «Read the rest of this article»

Clarksville, TN – A man caused an estimated $40,000 damage to his residence after he was asked for a divorce and his spouse moved out.
On May 29th, 2012, around 7:00pm, Clarksville Police were called to 2114 Richview Place after the Clarksville Fire Department responded to the residence and believed there was a barricaded subject inside with gasoline.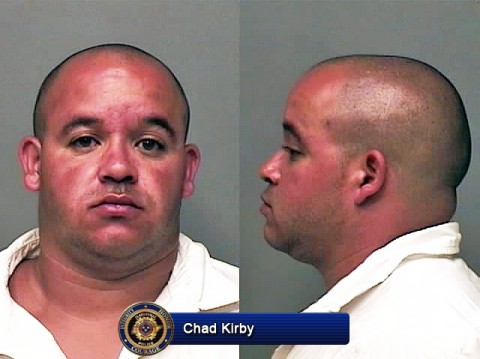 «Read the rest of this article»

Clarksville, TN – On December 18th, 2011, around 7:20am, Emergency responders were called to 500 Block of Helton Drive about a man that struck an unoccupied vehicle parked in a driveway and then set three vehicles on fire.
Anh Nguyen Brown, 43, drove a Chevy pickup across the front of his mother's yard, at 527 Helton Drive and struck an unoccupied 2006 Chrysler 300 which was parked in the driveway at 529 Helton Drive. He exited the pickup and  went back to mother's yard and set three of her vehicles, a 2010 Honda CR-V, 2004 Nissan Sentra, and a 67 Buick Riviera on fire.
«Read the rest of this article»

Clarksville, TN – An early morning residential fire at 24 Hayes Street was set by a man released on 5 years probation, September 19th, 2011 for vandalizing a car and setting the same residence on fire April 17th, 2011.
For more on that story, see: Man Destroys Wife's Car and Follows Through on Threat to Burn Home
Around 12:30am this morning, Police received a 911 call to 24 Hayes Street about a possible burglary in progress. When Police arrived they could see that the residence was on fire. The house was being remodeled, had no power, and unoccupied.
«Read the rest of this article»

Clarksville, TN – A husband and wife have been charged with false report and arson after claiming their car had been set on fire after an alleged carjacking.
On September 9th, 2011, around 11:00pm, officers were heavily involved in directing vehicular and pedestrian traffic from Riverfest. While in the midst of keeping traffic flowing, officers had to respond to an alleged carjacking which occurred in the area of 668 North Riverside Drive an area with some of some of the heaviest traffic and pedestrian congestion.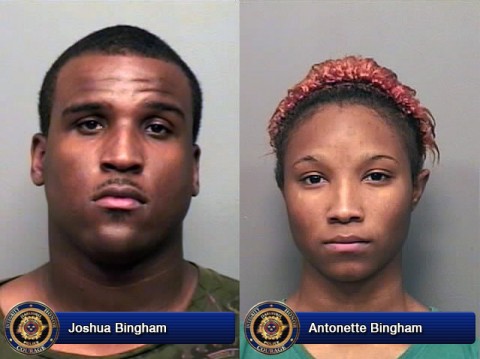 «Read the rest of this article»

Clarksville, TN – A man is in custody after a committing crimes in an all night series of  domestic-related events. Landon Guerin Porter, rammed a woman's car twice, set two vehicles on fire and physically assaulted his ex-girlfriend.
On June 15th, around 9:00pm, Porter's 20 year old, ex-girlfriend called Police to report that Porter came into her Baltimore Drive residence, took her car keys while she was asleep and then drove off with her 2003 Hyundai Sonata without her permission. After leaving the Baltimore Drive apartment, it is believed that Porter went to a Centennial Drive residence and intentionally set fire to a 1974 Chevrolet Caprice. The vehicle is owned by a previous roommate of Porter's.
«Read the rest of this article»