Topic: art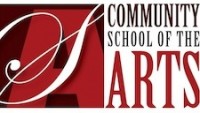 Clarksville, TN – The Austin Peay State University Community School of the Arts is gearing up for a busy summer of creative arts classes and camps for children and adults in the Clarksville community.
For more than two decades, the CSA has provided top-notch music, art, drama, creative writing and dance lessons. This summer, the CSA will offer classes, lessons, camps and workshops throughout June, July and August. Registration is now open. «Read the rest of this article»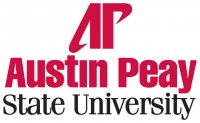 Clarksville, TN – Applications are now being accepted for the Watauga Arts Academy, a new summer arts camp hosted by Austin Peay State University, in cooperation with the APSU Center of Excellence for the Creative Arts.
This two-week summer program is designed for high school students (grades 9-12) who have a passion and interest in the creative arts.
«Read the rest of this article»
Hosted by the St. Francis Ladies Club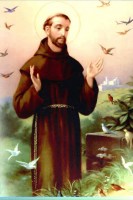 Dover, TN – Come join the St. Francis Ladies club of St. Francis of Assisi Catholic Church in Dover, TN for a day of fun on April 5th, 2014 from 9:30am-2:00pm!
There will be more than 30 crafters, artists, and home businesses with a huge assortment of products. There is no cost to come shop and if you bring a non-perishable food item or toiletry item for our local food bank you will be eligible to win a door prize from one of our awesome vendors!
«Read the rest of this article»

Clarksville, TN – On Thursday, January 30th, Champagne and Chocolate is back for its fifth installment to benefit the Customs House Museum. Doors open at 5:30pm at the Museum.
Live jazz music will be performed by the Henry Rives Trio. Don't miss this signature event of the winter season!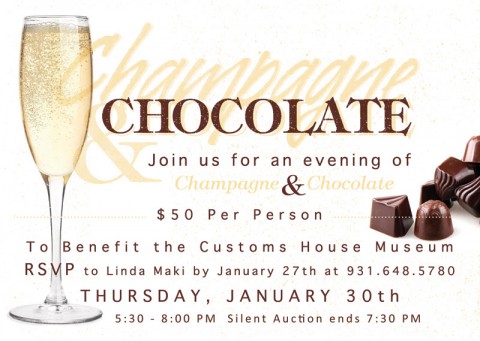 «Read the rest of this article»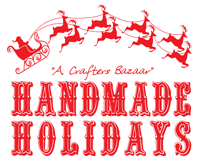 Clarksville, TN – On Saturday, November 16th the Clarksville Parks and Recreation Department put on the 2nd Annual Handmade Holidays event at the Wilma Rudolph Event Center located at Clarksville's Liberty Park. The event kicked off at 10:00am and went until 6:00pm.
Vendors were on hand selling handmade and handcrafted holiday themed items. The event has grown from last years 40 booths to over 60 vendor booths this year.
«Read the rest of this article»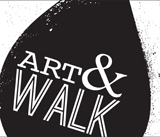 Clarksville, TN – Produced by The Downtown Clarksville Association, First Thursday Art Walk is a free, self-guided tour spanning a 5-block radius that combines visual art, live music, engaging events and more in the heart of Downtown Clarksville.
With 10+ venues, bars and businesses participating each month, the First Thursday Art Walk in Clarksville is the ultimate opportunity to savor and support local creative talent.


«Read the rest of this article»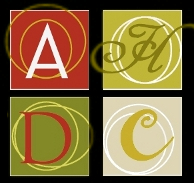 Clarksville, TN – Artist Beverly Parker will teach participants how to print Polaroid Transfers in the September First Saturday Workshop offered by the Clarksville/Montgomery County Arts and Heritage Development Council.
Parker, whose works are collected by regional institutions as well as private individuals, is donating from her own cache of Polaroid film, no longer manufactured, so that workshoppers can produce a piece of art using material that will soon be unavailable to artists. «Read the rest of this article»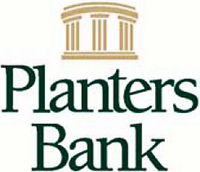 Clarksville, TN – The Planters Bank-Hilldale Gallery will feature metal art from local artist Brent Streeter Thursday, August 1st – Wednesday, September 4th.
Brent Streeter was born and raised in Michigan in the heart of the automotive industry and worked most of his life as a Design Engineer. Brent moved to Clarksville in 2007 with his wife Joyce because they both loved Tennessee and were ready for a new adventure.
«Read the rest of this article»
Rivers and Spires Event Schedule Updated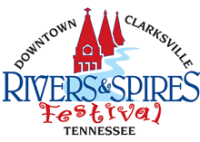 Clarksville, TN – The 2013 Rivers and Spires Festival tonight will kick off sooner than expected due to a storm expected to roll in later this evening. The festival will began at 4:30pm instead of the 5:30pm time listed on the schedule.
Bands will play one hour to an hour and a half earlier than planned. There are going to be some outstanding bands performing tonight that you do not want to miss.
«Read the rest of this article»
2013 Rivers and Spires Festival | April 18th-20th | Clarksville, TN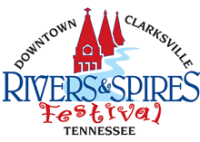 Clarksville, TN – The Rivers and Spires Festival begins this afternoon at 5:00pm in downtown Clarksville, TN. This three day event includes live music, art, food and activities for the kids.
The music kicks off at 5:30pm on the Public Square Stage with Uncle Lenny. Uncle Lenny is cover band from Clarksville. Their music variety ranges from rock, to country, to some blues.
«Read the rest of this article»