Topic: Ashland City TN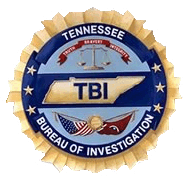 Nashville, TN – An investigation by Special Agents with the Tennessee Bureau of Investigation has resulted in the indictment of a Cheatham County man on charges of kidnapping and rape.
At the request of 23rd District Attorney General Ray Crouch, TBI Special Agents and deputies with the Cheatham County Sheriff's Office began investigating Bobby Eugene Blaylock on April 3rd.
During the course of the investigation, Agents determined that earlier that day, Blaylock, who had an active warrant for Violation of the Sex Offender Registry, was with the victim at a park in Ashland City.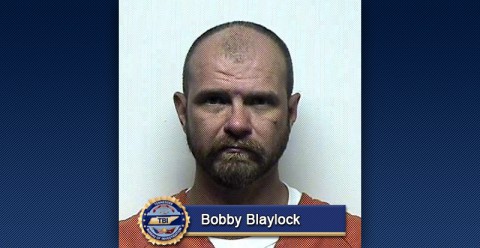 «Read the rest of this article»
Input sought from residents along the corridor from Nashville to Clarksville

Nashville, TN – The Regional Transportation Authority of Middle Tennessee (RTA) recently kicked off the Northwest Corridor Transit Study to evaluate transit options between Clarksville and Nashville. One of the key components of the project is input from those who live, work, and travel along this corridor.
The Open House meetings will introduce the project, familiarize residents with the study area, and ask for initial feedback. Participants are welcome to "come and go" throughout the two hour session.
«Read the rest of this article»
Austin Peay Sports Information
Robbie Wilson Era to unfold in South Carolina.

Hilton Head, SC – Austin Peay State University men's golf team will open the 2015 Spring season, Monday and Tuesday, as it plays in the 10th Annual Wexford Plantation Intercollegiate on Hilton Head Island.
The 54-hole tournament (36 holes, Monday, and 18 holes, Tuesday) will be played on the 6,828-yard, par-72 Wexford Plantation course.
«Read the rest of this article»

Clarksville, TN – On January 20th, 2015 around 8:45pm the Clarksville Police Department responded to a shooting at 321 Lansinger Lane. Investigators were looking for Timothy David Shoffner who was directly involved in this incident.
With some team work with the Clarksville Police Department's Detective Michael Ulrey and the CPD's District 1A shift, Timothy David Shoffner was taken into custody at the Wal-Mart on Fort Campbell Boulevard.
«Read the rest of this article»

Clarksville, TN – On Tuesday, January 20th, 2015 at approximately 8:45pm the Clarksville Police Department responded to 321 Lansinger Lane in reference to a shooting call.
57-year-old Lisa Downs and 23-year-old Donald Johnson had suffered multiple gunshot wounds and were transported by LifeFlight to Vanderbilt University Medical Center.
«Read the rest of this article»

Nashville, TN – The Tennessee Wildlife Resources Agency is among the partners to host the Fifth Annual Daniel Greer Memorial Youth Waterfowl Hunt. The event will be held Saturday, February 7th at Cheatham Lake Wildlife Management Area.
The event is held in honor of U.S. Marine Corporal Daniel Greer who lost his life in August 2010 while serving in southern Afghanistan. He was an Ashland City firefighter and avid outdoorsman. «Read the rest of this article»
APSU Sports Information

Clarksville, TN – Robbie Wilson, who has been the Great Midwest Athletic Conference Coach of the Year the last two seasons at Trevecca, has been hired as new men's golf coach at Austin Peay State University.
Wilson, who grew up playing golf at the Clarksville Country Club and is well known in the Clarksville Golf Community, comes to APSU after spending the last eight years as Trevecca's head coach.
«Read the rest of this article»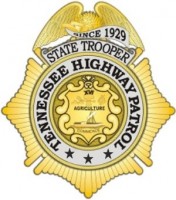 Nashville, TN – The Tennessee Highway Patrol Aviation Unit helped locate a male suspect in Montgomery County who was wanted for armed robbery in a neighboring county on Tuesday night.
The Cheatham County Sheriff's Office requested aviation support, after the suspect allegedly robbed the Eckerds Pharmacy in Ashland City by gunpoint on Tuesday. Local law enforcement officials engaged the suspect in a pursuit northbound on Highway 12 into Montgomery County, where the suspect crashed his vehicle near the intersection of Highway 12 and the bypass. He then fled on foot.
«Read the rest of this article»

Nashville, TN – Donut, one of Girl Scouts of Middle Tennessee's horses, was named one of three national finalists for the 2014 Certified Horsemanship Association (CHA) School Horse of the Year on October 25th.
Although Donut has recently retired from Camp Sycamore Hills (located in Ashland City) he has left a lasting impression on the many Girl Scouts who interacted with him over his 10 years living at camp.
«Read the rest of this article»

Clarksville, TN – When Doug Wall, owner of Convenient Car Care Inc. of Clarksville, decided to have his company dedicate the month of October to raising awareness and money for the Sarah Cannon Cancer Research Institute, little did he know what an impact it would have.
It's personal!
"My family has been affected by this disease, and it's a terrible thing.  I would do anything to help find a cure," Wall told Clarksville Online. "My mother and grand-mother both suffered with it. I know what a terrible disease it is, first-hand" said Wall.
«Read the rest of this article»