Topic: Asia
Written by Mara Johnson-Groh
NASA's Goddard Space Flight Center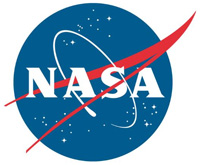 Greenbelt, MD – The movements of the stars and the planets have almost no impact on life on Earth, but a few times per year, the alignment of celestial bodies has a visible effect.
One of these geometric events — the spring equinox — is just around the corner, and another major alignment — a total solar eclipse — will be visible across America on August 21st, with a fleet of NASA satellites viewing it from space and providing images of the event.
To understand the basics of celestial alignments, here is information on equinoxes, solstices, full moons, eclipses and transits:
«Read the rest of this article»

Nashville, TN – The state veterinarian for Tennessee is urging all poultry owners to take extra precautions to protect their flocks from illness.
"We are working to protect the poultry population from exposure to avian influenza," State Veterinarian Dr. Charles Hatcher said. "The best way to protect your birds is to increase your biosecurity measures and particularly, to keep your birds at home for now."
«Read the rest of this article»
Written by Kate Ramsayer
NASA Goddard Space Flight Center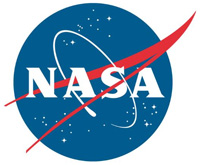 Greenbelt, MD – Glaciers and ice sheets move in unique and sometimes surprising patterns, as evidenced by a new capability that uses satellite images to map the speed of flowing ice in Greenland, Antarctica and mountain ranges around the world.
With imagery and data from Landsat 8, a joint mission of NASA and the U.S. Geological Survey, scientists are providing a near-real-time view of every large glacier and ice sheet on Earth.
The NASA-funded Global Land Ice Velocity Extraction project, called GoLIVE, is a collaboration between scientists from the University of Colorado, the University of Alaska, and NASA's Jet Propulsion Laboratory in Pasadena, California.
«Read the rest of this article»
Written by Alan Buis
NASA's Jet Propulsion Laboratory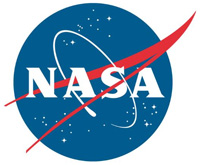 Pasadena, CA – Scientists have produced the first global maps of human emissions of carbon dioxide ever made solely from satellite observations of the greenhouse gas.
The maps, based on data from NASA's Orbiting Carbon Observatory-2 (OCO-2) satellite and generated with a new data-processing technique, agree well with inventories of known carbon dioxide emissions.
No satellite before OCO-2 was capable of measuring carbon dioxide in fine enough detail to allow researchers to create maps of human emissions from the satellite data alone. Instead, earlier maps also incorporated estimates from economic data and modeling results.
«Read the rest of this article»

Nashville, TN – White County is the latest in Tennessee to be quarantined for an invasive pest targeting ash trees.
Officials have detected Emerald Ash Borer (EAB) in the eastern section of White County. An adult EAB beetle was recently captured in a trap near Old Railroad Grade Road. With this discovery, White County joins 48 other counties in quarantine with a prohibition on the movement of ash trees and ash tree products.
«Read the rest of this article»

Nashville, TN – An infestation of Emerald Ash Borer (EAB) has inched further across the state.
Officials have detected EAB in the Kimball area of Marion County, prompting a county-wide quarantine prohibiting the movement of ash trees and ash tree products.
This quarantine has now reached 48 counties in Tennessee. EAB is a destructive forest pest that was introduced from Asia into the United States in the 1990s.
«Read the rest of this article»
Written by 1st Lt. Daniel Johnson
2nd Brigade Combat Team, 101st Airborne Division (AA) Public Affairs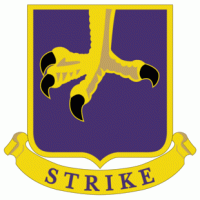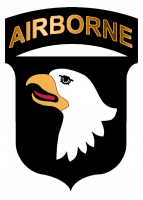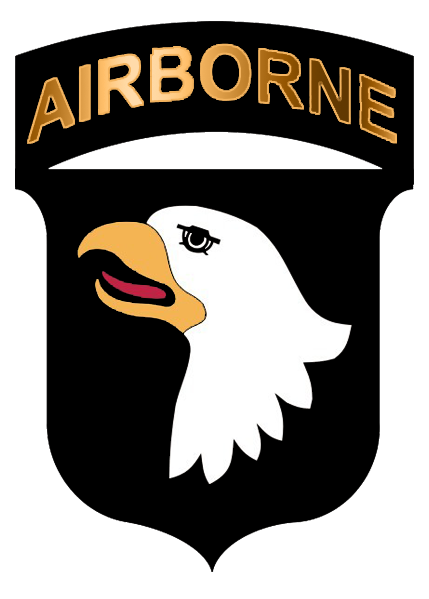 Asia – As the Soldiers of Task Force Strike arrive in theater as part of Operation Inherent Resolve on their way to many different locations throughout Iraq, personnel here ensure they get to where they need to go at the time they are supposed to.
Many of the liaisons here deployed early, arriving in the country weeks before other Soldiers to ensure that the conditions would be set for the task force's arrival.
"I deployed about three weeks ago" said CW1 Issac German, Task Force Strike mobility warrant officer. "My duty is to get all the Strike personnel and equipment from Fort Campbell to their end location, wherever that may be."
«Read the rest of this article»
Written by Steve Cole
NASA Headquarters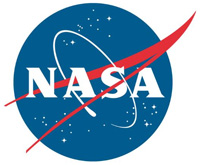 Washington, D.C. – For more than three decades NASA has focused its space-faring skills and science chops CSI-like on an elusive global killer. Later this month, that pursuit takes us to East Asia. In a few years, part way to the moon.
We are getting close.
Air pollution causes an estimated 152,000 deaths a year across the Americas and more than 2 million deaths in the Western Pacific, according to the United Nations. Some parts of the world have a detailed view of local air quality from ground sensor networks and forecast models that generate public alerts. But for much of the world this type of information and warning are not available.
«Read the rest of this article»
Written by Alan Buis
NASA's Jet Propulsion Laboratory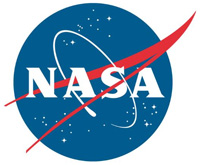 Pasadena, CA – The tropical Pacific Ocean isn't flat like a pond. Instead, it regularly has a high side and a low side. Natural cycles such as El Niño and La Niña events cause this sea level seesaw to tip back and forth, with the ocean near Asia on one end and the ocean near the Americas on the other.
But over the last 30 years, the seesaw's wobbles have been more extreme, causing variations in sea levels up to three times higher than those observed in the previous 30 years. Why might this be?
«Read the rest of this article»
AAA urges Americans to be informed when shaping 2016 travel plans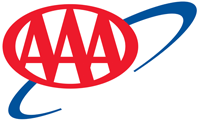 Knoxville, TN – Media publicity regarding terrorism, the stock market, and now the Zika virus is weighing on the minds of travelers, many of whom are turning to AAA for advice on whether they should alter their vacation plans.
AAA always encourages Americans to be cautious when traveling the world, and to be aware of any health or security alerts before leaving. Although much has been made about the Zika virus, and travelers should stay informed, Federal health officials have not issued travel restrictions to those countries with active virus transmission.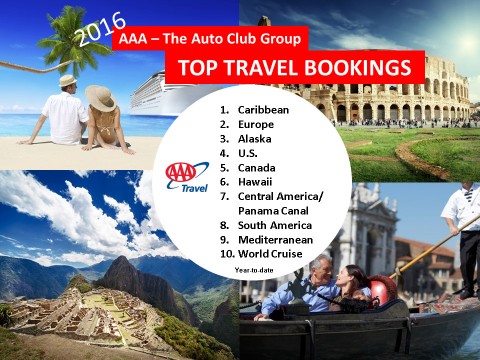 «Read the rest of this article»