Topic: Aspire foundation

Clarksville, TN – Over the next four years, Clarksville-Montgomery County will host five high economic impact AAU Basketball Championships bringing in a total of $8.9 million of revenue. The 2015 event will be held this upcoming July 10th-15th.
The community will welcome the 2015-2018 Amateur Athletic Union (AAU) 10U Boy's Basketball National Championships as well as the 2016 AAU 6th Grade Girl's National Championships. In total, over 15,000 visitors will pass through to be a part of, or watch, the games. The 2017-2018 boy's tournaments were recently awarded to the team at Visit Clarksville after a rigorous bid process. «Read the rest of this article»

Clarksville, TN – The Clarksville-Montgomery County Industrial Development Board (IDB) hosted their third annual, two-day 'Red Carpet Community Tour' for site selection consultants.
The event, scheduled around the Nashville–based CMT Awards Show, is an excellent opportunity for attendees to gain first-hand knowledge of the assets that Clarksville-Montgomery County and the surrounding area have to offer.
«Read the rest of this article»

Clarksville, TN – You see it on TV, hear it on the radio and read about it daily in every news source, both online and in print. It's as hot a topic as ever; economic growth as we begin to come out of a recession.
Right now, all over the country, community leaders are working strategically to make sure that their communities continue to grow. That rings especially true in Clarksville-Montgomery County.
«Read the rest of this article»


Clarksville, TN –  Just when you thought there wouldn't be any good news on the jobs front, comes the announcement of new jobs and a plant expansion in Clarksville/Montgomery County.
Akebono Brake Corporation, a subsidiary of Tokyo, Japan-based Akebono Brake Industry Co., Ltd., a global provider of advanced noise, vibration and harshness (NVH) and braking solutions to the world's automotive industry, announced on January 9, 2013 that it will be moving forward on an $82 million expansion of its Clarksville, TN location.  This will also mean approximately 94 additional jobs to the community. «Read the rest of this article»
Operations to Begin October 29th

Clarksville, TN – The Medford, Massachusetts based company, Agero, a global leader in driver assistance services and vehicle connectivity innovation, announced today that they have selected Clarksville, Tennessee as the next site for its sixth North American driver assistance call and data response center.
"I am excited to welcome Agero to our state and look forward to watching the company grow in Tennessee," Tennessee Governor Bill Haslam said. "In creating our economic development strategies last year, we found Tennessee held a unique advantage in the 'business services' cluster, which includes call centers, and this announcement exemplifies a promising future for our state's economic growth." «Read the rest of this article»
Clarksville, TN – At the November 8th Clarksville Montgomery County School System (CMCSS) Board meeting, Aspire Foundation Chairman, Terry Strange and Economic Development Council President and CEO, James Chavez presented the local school system with a $10,000 check to support the Science, Technology, Engineering and Math (STEM) program. The grant was provided through the privately funded Aspire Foundation.
"The Aspire Foundation has advocated for the adoption of the STEM curriculum throughout the school system," said Strange. "Our goal is to promote STEM and the specialized opportunities that it presents for gifted and advanced students." «Read the rest of this article»
Clarksville, TN – Amid the troubled national economy, Clarksville-Montgomery County has been fortunate to have continued economic growth, as was seen in the latest release of local  sales and lodging tax receipts.
James Chavez, President and CEO of the Clarksville-Montgomery County Economic Development Council (EDC), recently shared data to the investors of the Aspire Foundation that showed the ripple effect of the community's comprehensive approach to economic development. «Read the rest of this article»
Clarksville, TN –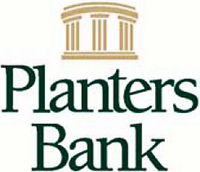 Planters Bank has always prided its self on keeping one eye on the future. That is what first lead them to Clarksville, Tennessee and allowed them take advantage of the area's rapid growth; and that is what led them to open their newest branch location at Dunlop Lane and Rossview Road.
The relocation of the Hospital from Memorial Drive to its new location on Dunlop Lane; along with the area's close proximity to Governor's Square Mall and the Industrial Park has supercharged its growth potential. And Planters Bank knew they needed to position themselves to take full advantage of that.
«Read the rest of this article»


Clarksville, TN – Minneapolis-based memory book and scholastic products corporation, Jostens, announced today that it will be establishing a new state of the art memory book facility in Clarksville-Montgomery County, TN. The announcement means an enhanced facility will be based at a new location in Clarksville-Montgomery County with the current facilities located on Highway 48 transitioning into this new location after the completion of the 2011 school year.
David Smith, Chairman of the Clarksville-Montgomery County Economic Development Council stated, "This announcement is a great example of the value the Economic Development Council, its partners, the Aspire Foundation and our two mayors place on constantly understanding the needs of existing industry and creating an incentives model that favors those who are already here and have a demonstrated commitment to this community." «Read the rest of this article»

Clarksville, TN – When you take a look at the Banking industry in Clarksville, F&M Bank will definitely be at the top of the list. The bank is well known for their top notch customer service, and their philanthropy in the community.
They have received national recognition in The Wall Street Journal, Entrepreneur Magazine, BusinessTN Magazine. The bank has been named as one of Tennessee's top 15 independent banks, and are currently the twelfth largest community bank in Tennessee. F&M Bank is frequently held up as being the role model for other community banks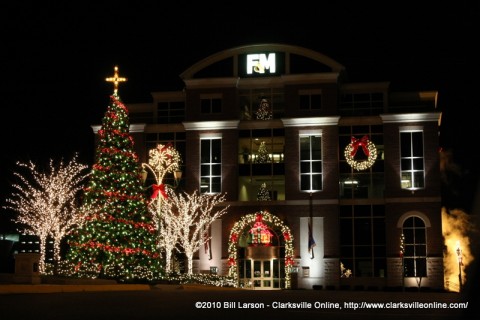 «Read the rest of this article»