Topic: Aspirin
American Heart Association Meeting Report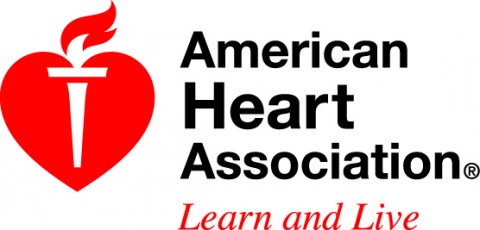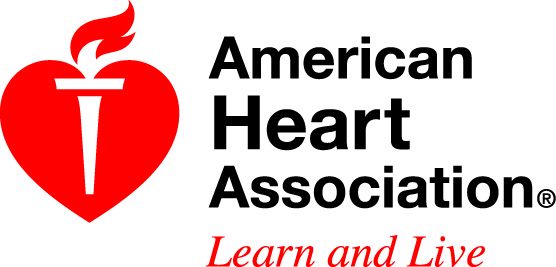 Arlington, VA – Patients with hardened arteries who reported good communication with their healthcare providers were less likely to use the emergency room and more likely to comply with their treatment plans, according to a new study presented at the American Heart Association's Quality of Care and Outcomes Research Scientific Sessions 2017.
«Read the rest of this article»
American Heart Association Rapid Access Journal Report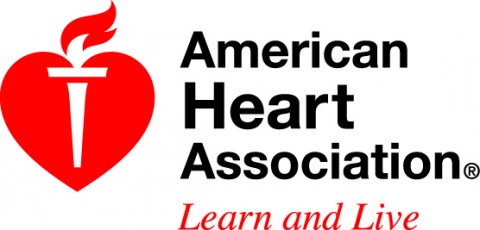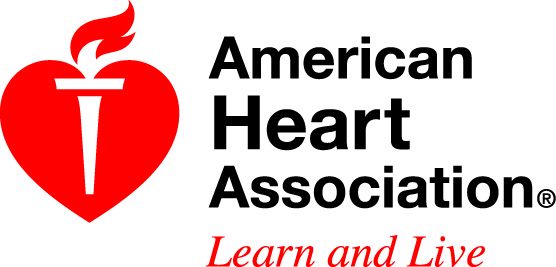 Dallas, TX – In the United States, adults of different Hispanic/Latino backgrounds, at high risk for heart disease, varied significantly in their use of widely-prescribed cholesterol-lowering medications known as statins, according to new research in the Journal of the American Heart Association. The difference was based on whether or not they had health insurance.
"These findings have important implications for preventing disparities in cardiovascular outcomes within the growing U.S. Hispanic/Latino population," said study lead author Dima M. Qato, Pharm.D., M.P.H., Ph.D., assistant professor of pharmacy systems, outcomes and policy at the University of Illinois in Chicago.
«Read the rest of this article»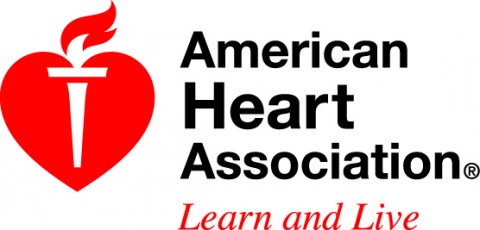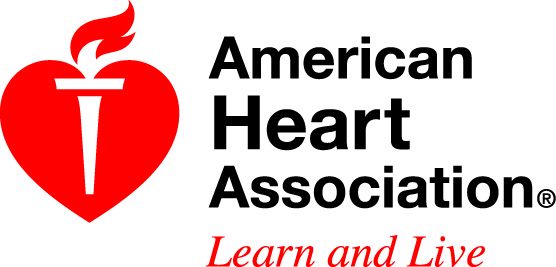 Baltimore, MD – Non-obstructive coronary artery disease was associated with a 28 to 44 percent increased risk of a major adverse cardiac event such as a heart attack or death, in a new study presented at the American Heart Association's Quality of Care and Outcomes Research 2014 Scientific Sessions.
Non-obstructive CAD damages the walls of the heart's blood vessels, but doesn't result in decreased blood flow or symptoms so it's generally been considered to be a low-risk condition.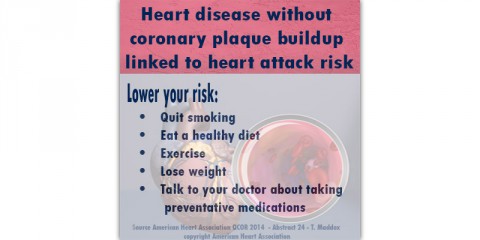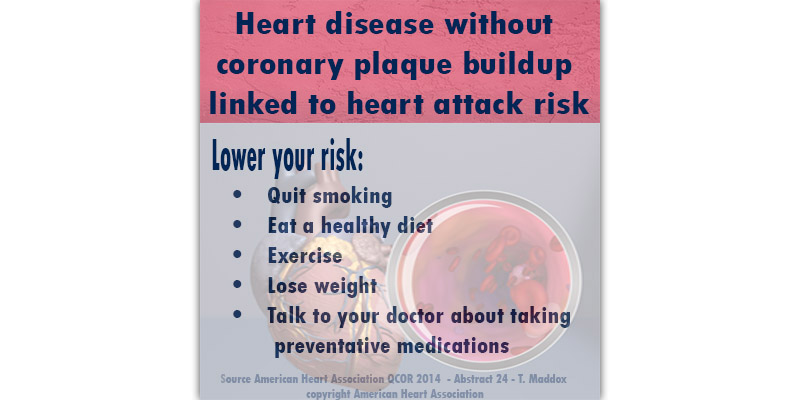 «Read the rest of this article»
Saint Thomas and Vanderbilt support healthy lifestyle as key part of stroke prevention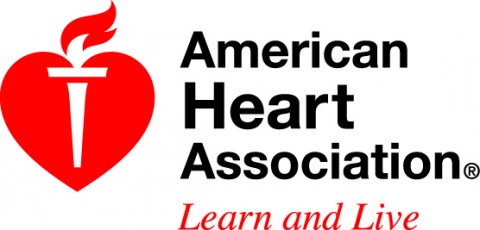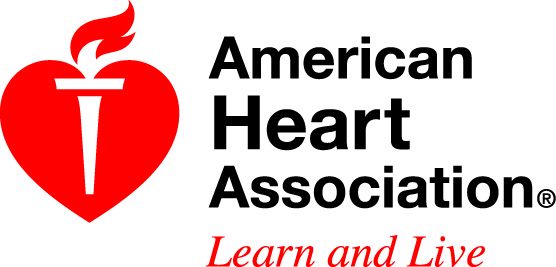 Dallas, TX – Stroke survivors should control their blood pressure, cholesterol and weight and do moderate physical activity regularly to avoid having another stroke, according to an American Heart Association/American Stroke Association scientific statement.
They should also receive other evidence-based therapy specific to their individual health, which may include aspirin therapy or a surgical procedure to keep neck arteries open.
«Read the rest of this article»
Remedies that can help heal and those not worth the money

Yonkers, NY – There's no cure for a sunburn, but there are ways to minimize the misery.  The July 2013 issue of ShopSmart magazine, from Consumer Reports, highlights effective treatments that can help heal after a sunburn and identifies products to avoid when scorched by the sun.
"Don't get burned twice!" said Lisa Lee Freeman, editor-in-chief of ShopSmart.  "Some sunburn products may do more harm than good."
«Read the rest of this article»
The benefits of eating right were in addition to those from taking preventive drugs, even in countries with varying economic levels.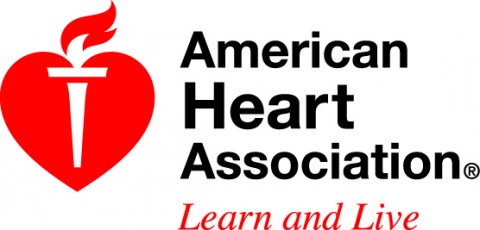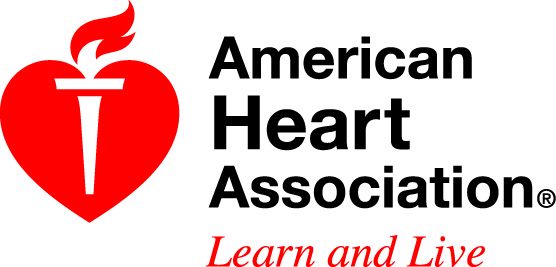 Dallas, TX – If you have cardiovascular disease , a heart-healthy diet may help protect you from recurrent heart attacks and strokes, according to new research in the American Heart Association journal Circulation.
"At times, patients don't think they need to follow a healthy diet since their medications have already lowered their blood pressure and cholesterol — that is wrong," said Mahshid Dehghan, Ph.D., study author and a nutritionist at the Population Health Research Institute, McMaster University in Hamilton, Ontario, Canada. "Dietary modification has benefits in addition to those seen with aspirin, angiotensin modulators, lipid-lowering agents and beta blockers."
«Read the rest of this article»
May is National Stroke Awareness Month

Yonkers, NY – About every 40 seconds, someone in the U.S. suffers a stroke, and more than 77 percent are first events.   In a new report available online at www.ConsumerReportsHealth.org, Consumer Reports Health identifies eleven strategies for stroke prevention.
"Many people don't realize that by making healthier lifestyle changes, they can cut their risk of stroke dramatically," says Orly Avitzur, M.D., medical adviser, Consumer Reports Health, and a board-certified neurologist. "American adults have their work cut out for them; only a very small fraction of people in their 40s and 50s have a handle on the major cardiovascular risk factors for stroke. Fortunately, many of those risk factors can be reduced or eliminated by controlling blood pressure, improving cholesterol levels, reining in diabetes, and quitting smoking."  «Read the rest of this article»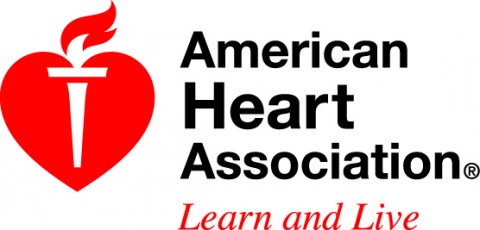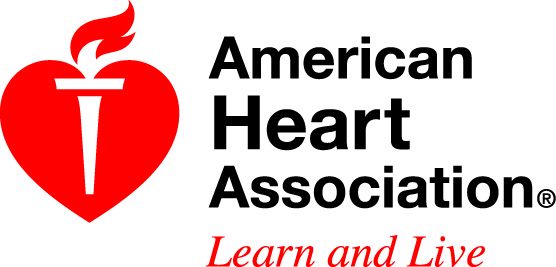 Los Angeles, CA – A new anti-clotting agent is vastly superior to aspirin at reducing stroke risk (1.6 percent per year versus 3.6 percent per year) in atrial fibrillation (AF) patients unable to take stronger drugs, according to final data reported today at the American Stroke Association's International Stroke Conference 2011.  Researchers found the drug also works better in people with a history of stroke or a warning stroke.
Atrial fibrillation is a heartbeat abnormality that can cause blood clots which raise the risk of stroke, particularly in the elderly. «Read the rest of this article»