Topic: Asteroid
Written by Elizabeth Landau
NASA's Jet Propulsion Laboratory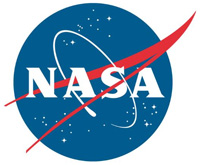 Pasadena, CA – The first flight of NASA's new rocket, the Space Launch System (SLS), will carry 13 low-cost CubeSats to test innovative ideas along with an uncrewed Orion spacecraft in 2018. Six of these CubeSat missions have contributions from NASA's Jet Propulsion Laboratory, Pasadena, California.
These small satellite secondary payloads will carry science and technology investigations to help pave the way for future human exploration in deep space, including the Journey to Mars. SLS' first flight, referred to as Exploration Mission-1 (EM-1), provides the rare opportunity for these small experiments to reach deep space destinations, as most launch opportunities for CubeSats are limited to low-Earth orbit.
«Read the rest of this article»
Written by Dwayne Brown / Laurie Cantillo
NASA Headquarters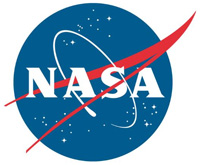 Washington, D.C. – A small asteroid that two years ago flew past Earth at a comfortable distance of about 1.3 million miles (2 million kilometers) will safely fly by our planet again in a few weeks, though this time it may be much closer.
During the upcoming March 5th flyby, asteroid 2013 TX68 could fly past Earth as far out as 9 million miles (14 million kilometers) or as close as 11,000 miles (17,000 kilometers). The variation in possible closest approach distances is due to the wide range of possible trajectories for this object, since it was tracked for only a short time after discovery.
«Read the rest of this article»
NASA's Johnson Space Center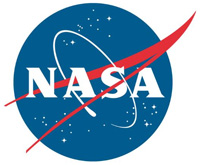 Houston, TX – 4 people are living in an isolated habitat for 30 days. Why? Science!
This 30 day mission will help our researchers learn how isolation and close quarters affect individual and group behavior. This study at our Johnson Space Center prepares us for long duration space missions, like a trip to an asteroid or even to Mars.
The Human Research Exploration Analog (HERA) that the crew members will be living in is one compact, science-making house.
«Read the rest of this article»
Written by Elizabeth Landau
NASA's Jet Propulsion Laboratory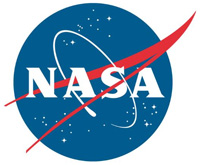 Pasadena, CA – New Year's Day, 1801, the dawn of the 19th century, was a historic moment for astronomy, and for a space mission called Dawn more than 200 years later. That night, Giuseppe Piazzi pointed his telescope at the sky and observed a distant object that we now know as Ceres.
Today, NASA's Dawn mission allows us to see Ceres in exquisite detail. From the images Dawn has taken over the past year, we know Ceres is a heavily cratered body with diverse features on its surface that include a tall, cone-shaped mountain and more than 130 reflective patches of material that is likely salt. But on that fateful evening in 1801, Piazzi wasn't sure what he was seeing when he noticed a small, faint light through his telescope.
«Read the rest of this article»
Written by DC Agle / Guy Webster
NASA's Jet Propulsion Laboratory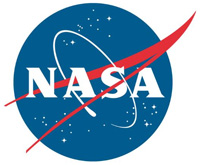 Pasadena, CA – Asteroid 2003 SD220 will safely fly past Earth on December 24th at a distance of 6.8 million miles (11 million kilometers). Scientists at NASA's Jet Propulsion Laboratory in Pasadena, California, have generated the highest-resolution images to date of this asteroid using the Deep Space Network's 230-foot (70-meter) antenna at Goldstone, California.
The radar images were acquired between December 17th and December 22nd, when the distance to this near-Earth object (NEO) was narrowing from 7.3 million miles (12 million kilometers) to almost the flyby distance.
«Read the rest of this article»
Written by Bob Granath
NASA's Kennedy Space Center, Florida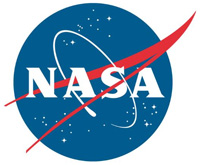 Florida – On Thursday, December 3rd, NASA at the Kennedy Space Center in Florida will team with industry partners to launch science and supplies to the International Space Station. The event is one more example of how the goal of establishing Kennedy as a 21st century, multi-user spaceport for both government and commercial customers has been achieved.
As part of NASA's Commercial Resupply Services Program, the Orbital ATK Cygnus OA-4 spacecraft will launch atop a United Launch Alliance (ULA) Atlas V rocket.
«Read the rest of this article»
Written by DC Agle
NASA's Jet Propulsion Laboratory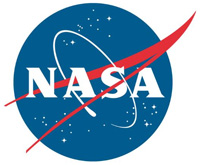 Pasadena, CA – The highest-resolution radar images of asteroid 2015 TB145's safe flyby of Earth have been processed. NASA scientists used giant, Earth-based radio telescopes to bounce radar signals off the asteroid as it flew past Earth on October 31st at 10:00am PDT (1:00pm EDT) at about 1.3 lunar distances (300,000 miles, or 480,000 kilometers) from Earth.
Asteroid 2015 TB145 is spherical in shape and approximately 2,000 feet (600 meters) in diameter.
«Read the rest of this article»
Written by DC Agle
NASA's Jet Propulsion Laboratory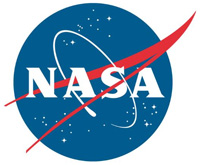 Pasadena, CA – The large space rock that will zip past Earth this Halloween is most likely a dead comet that, fittingly, bears an eerie resemblance to a skull.
Scientists observing asteroid 2015 TB145 with NASA's Infrared Telescope Facility (IRTF) on Mauna Kea, Hawaii, have determined that the celestial object is more than likely a dead comet that has shed its volatiles after numerous passes around the sun.
«Read the rest of this article»
Written by DC Agle
NASA's Jet Propulsion Laboratory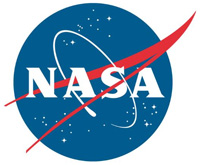 Pasadena, CA – NASA scientists are tracking the upcoming Halloween flyby of asteroid 2015 TB145 with several optical observatories and the radar capabilities of the agency's Deep Space Network at Goldstone, California.
The asteroid will fly past Earth at a safe distance slightly farther than the moon's orbit on October 31st at 10:05am PDT (1:05pm EDT). Scientists are treating the flyby of the estimated 1,300-foot-wide (400-meter) asteroid as a science target of opportunity, allowing instruments on "spacecraft Earth" to scan it during the close pass.
Asteroid 2015 TB145 was discovered on October 10th, 2015, by the University of Hawaii's Pan-STARRS-1 (Panoramic Survey Telescope and Rapid Response System) on Haleakala, Maui, part of the NASA-funded Near-Earth Object Observation (NEOO) Program.
«Read the rest of this article»
Written by Stephanie Schierholz
NASA Headquarters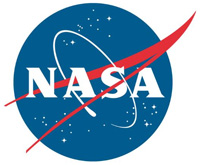 Washington, D.C. – NASA is leading our nation and the world on a journey to Mars, and Thursday the agency released a detailed outline of that plan in its report, "NASA's Journey to Mars: Pioneering Next Steps in Space Exploration."
"NASA is closer to sending American astronauts to Mars than at any point in our history," said NASA Administrator Charles Bolden. "We are publishing additional details about our journey to Mars plan and how we are aligning all of our work in support of this goal. In the coming weeks, I look forward to continuing to discuss the details of our plan with members of Congress, as well as our commercial and our international and partners, many of whom will be attending the International Astronautical Congress next week."
«Read the rest of this article»