Topic: Asteroids
Written by Whitney Clavin
NASA's Jet Propulsion Laboratory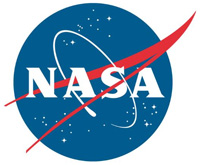 Pasadena, CA – NASA's WISE mission has released a new and improved atlas and catalog brimming with data on three-quarters of a billion objects detected during two full scans of the sky.
WISE, which stands for Wide-field Infrared Survey Explorer, scanned the entire sky in infrared light in 2010, snapping a dozen pictures of every star and galaxy. By October of that year, the spacecraft ran out of the coolant needed to chill some of its heat-seeking detectors. NASA then decided to fund a second scan of the sky to look for asteroids and comets, in a project called NEOWISE.
«Read the rest of this article»
Written by Whitney Clavin
NASA's Jet Propulsion Laboratory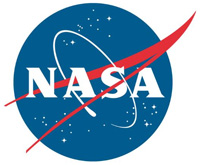 Pasadena, CA – Planets rich in carbon, including so-called diamond planets, may lack oceans, according to NASA-funded theoretical research.
Our sun is a carbon-poor star, and as result, our planet Earth is made up largely of silicates, not carbon. Stars with much more carbon than the sun, on the other hand, are predicted to make planets chock full of carbon, and perhaps even layers of diamond.
By modeling the ingredients in these carbon-based planetary systems, the scientists determined they lack icy water reservoirs thought to supply planets with oceans.
«Read the rest of this article»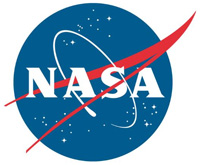 Pasadena, CA – Ten years after a Delta II rocket launched NASA's Spitzer Space Telescope, lighting up the night sky over Cape Canaveral, FL, the fourth of the agency's four Great Observatories continues to illuminate the dark side of the cosmos with its infrared eyes.
The telescope studied comets and asteroids, counted stars, scrutinized planets and galaxies, and discovered soccer-ball-shaped carbon spheres in space called buckyballs. Moving into its second decade of scientific scouting from an Earth-trailing orbit, Spitzer continues to explore the cosmos near and far.
«Read the rest of this article»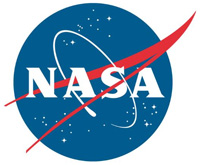 Pasadena, CA – A NASA spacecraft that discovered and characterized tens of thousands of asteroids throughout the solar system before being placed in hibernation will return to service for three more years starting in September, assisting the agency in its effort to identify the population of potentially hazardous near-Earth objects, as well as those suitable for asteroid exploration missions.
The Wide-field Infrared Survey Explorer (WISE) will be revived next month with the goal of discovering and characterizing near-Earth objects (NEOs), space rocks that can be found orbiting within 28 million miles (45 million kilometers) from Earth's path around the sun.
«Read the rest of this article»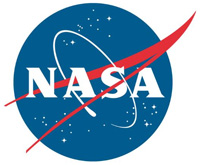 Greenbelt, MD – Over the last hundred years, the human population has exploded from about 1.5 billion to more than seven billion, driving an ever-increasing demand for resources.
To satisfy civilization's appetite, communities have expanded recycling efforts while mine operators must explore forbidding frontiers to seek out new deposits, opening mines miles underground or even at the bottom of the ocean.
«Read the rest of this article»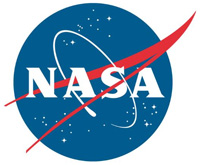 Pasadena, CA – The true identity of centaurs, the small celestial bodies orbiting the sun between Jupiter and Neptune, is one of the enduring mysteries of astrophysics. Are they asteroids or comets? A new study of observations from NASA's Wide-field Infrared Survey Explorer (WISE) finds most centaurs are comets.
Until now, astronomers were not certain whether centaurs are asteroids flung out from the inner solar system or comets traveling in toward the sun from afar. Because of their dual nature, they take their name from the creature in Greek mythology whose head and torso are human and legs are those of a horse.
«Read the rest of this article»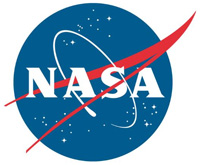 Pasadena, CA – Many young stars known to host planets also possess disks containing dust and icy grains, particles produced by collisions among asteroids and comets also orbiting the star. These debris disks often show sharply defined rings or spiral patterns, features that could signal the presence of orbiting planets.
Astronomers study the disk features as a way to better understand the physical properties of known planets and possibly uncover new ones.
«Read the rest of this article»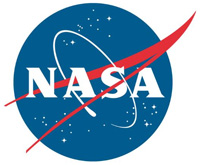 Pasadena, CA – The 10,000th near-Earth object, asteroid 2013 MZ5, was first detected on the night of June 18th, 2013, by the Pan-STARRS-1 telescope, located on the 10,000-foot (convert) summit of the Haleakala crater on Maui.
More than 10,000 asteroids and comets that can pass near Earth have now been discovered.
Managed by the University of Hawaii, the PanSTARRS survey receives NASA funding.
«Read the rest of this article»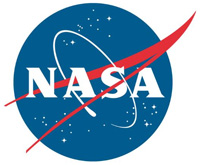 Pasadena, CA – NASA says a small asteroid 2013 LR6 will safely fly past this evening at 10:42pm CDT (which is June 8th at 12:42am EDT/June 8th at 04:42 UTC) at a distance of about 65,000 miles (105,000 kilometers) above Earth's surface.
The space rock, which is about 30 feet (10 meters) in diameter, will be above the Southern Ocean, south of Tasmania, at the time of closest approach. Asteroid 2013 LR6 was discovered by the NASA-sponsored Catalina Sky Survey on June 6th.
«Read the rest of this article»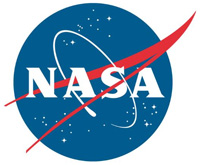 Pasadena, CA – Scientists working with NASA's 230-foot-wide (70-meter) Deep Space Network antenna at Goldstone, CA, have released a second, longer, more refined movie clip of asteroid 1998 QE2 and its moon. The 55 individual images used in the movie were generated from data collected at Goldstone on June 1st, 2013.
Each of the individual images obtained on June 1st, 2013, required about five minutes of data collection by the Goldstone radar. At the time of the observations that day, asteroid 1998 QE2 was about 3.75 million miles (6 million kilometers) from Earth. The resolution is about 125 feet (38 meters) per pixel.
«Read the rest of this article»