Topic: Astronauts
NASA's Johnson Space Center
International Space Station Program Science Office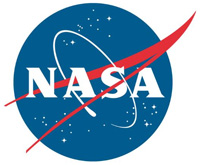 Houston, TX – Honey, I shrunk the microscope! A miniaturized fluorescence microscope makes it possible to observe changes in living cells in microgravity. Future observations of astronauts' cells could tell scientists important information about how the body adapts to space.
"An astronaut's physiology changes during long duration spaceflight because of the lack of gravity," said Principal Investigator Oliver Ullrich, University of Magdeburg. "Knowing the molecular basis of this cellular response to altered gravity is key for risk management, monitoring, and development of countermeasures for future long-term space exploration. Cellular adaptation to the microgravity environment can only be studied and understood in dynamic or live measurements. Live imaging experiments in space are a crucial contribution to the understanding of cellular adaptation to microgravity."
«Read the rest of this article»
NASA's Jet Propulsion Laboratory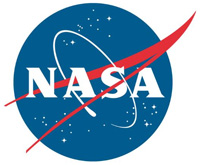 Pasadena, CA – An Earth science instrument built by NASA's Jet Propulsion Laboratory in Pasadena, California, and experiments investigating cellular biology and artificial intelligence, are among the research heading to the International Space Station following Friday's launch of a NASA-contracted SpaceX Dragon spacecraft at 4:42am CDT.
Dragon lifted off on a Falcon 9 rocket from Space Launch Complex 40 at Cape Canaveral Air Force Station in Florida with more than 5,900 pounds of research, equipment, cargo and supplies that will support dozens of investigations aboard the space station.
«Read the rest of this article»
NASA's Jet Propulsion Laboratory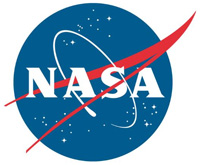 Pasadena, CA – NASA's Mars Interior Exploration using Seismic Investigations, Geodesy and Heat Transport (InSight) mission is on a 300-million-mile (483-million-kilometer) trip to Mars to study for the first time what lies deep beneath the surface of the Red Planet. InSight launched at 4:05am PDT (6:05am CDT) Saturday from Vandenberg Air Force Base, California.
"The United States continues to lead the way to Mars with this next exciting mission to study the Red Planet's core and geological processes," said NASA Administrator Jim Bridenstine.
«Read the rest of this article»
NASA Headquarters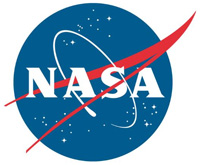 Washington, D.C. – "The directive I am signing today will refocus America's space program on human exploration and discovery. It marks a first step in returning American astronauts to the Moon for the first time since 1972, for long-term exploration and use.
This time, we will not only plant our flag and leave our footprints — we will establish a foundation for an eventual mission to Mars, and perhaps someday, worlds beyond."
–President Donald Trump
«Read the rest of this article»
NASA's Jet Propulsion Laboratory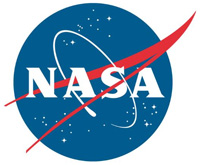 Pasadena, CA – Starting next year, scientists will get their first look deep below the surface of Mars.
That's when NASA will send the first robotic lander dedicated to exploring the planet's subsurface. InSight, which stands for Interior Exploration using Seismic Investigations, will study marsquakes to learn about the Martian crust, mantle and core.
Doing so could help answer a big question: how are planets born?
«Read the rest of this article»
NASA Headquarters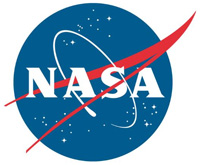 Washington, D.C. – Three crew members, including NASA astronauts Drew Feustel and Ricky Arnold, are on their way to the International Space Station after launching from the Baikonur Cosmodrome in Kazakhstan at 12:44pm CDT Wednesday (11:44pm Baikonur time).
The Soyuz spacecraft carrying Feustal, Arnold and Oleg Artemyev of the Russian space agency Roscosmos is scheduled to dock to the space station's Rassvet module at 3:41pm Friday, March 23rd. Coverage of docking will begin at 3:00pm on NASA Television and the agency's website, followed at 5:00pm by coverage of the opening of hatches between the spacecraft and station.
«Read the rest of this article»
NASA Headquarters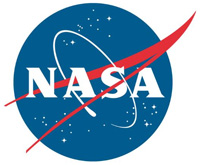 Washington, D.C. – NASA's new deep space exploration systems will send crew 40,000 miles beyond the Moon, and return them safely home. After traveling through space at 25,000 miles per hour, the Orion spacecraft will slow to 300 mph after it passes through the Earth's atmosphere. The spacecraft then slows down to 20 mph before it safely splashes down in the Pacific Ocean.
When astronauts come back from deep space, they will need to be picked up as quickly as possible. That's where Kennedy Space Center's NASA Recovery Team comes in.
«Read the rest of this article»
NASA Headquarters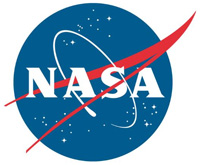 Washington, D.C. – Engineers preparing NASA's deep space exploration systems to support missions to the Moon, Mars, and beyond are gearing up for a busy 2018. The agency aims to complete the manufacturing of all the major hardware by the end of the year for Exploration Mission-1 (EM-1), which will pave the road for future missions with astronauts.
Planes, trains, trucks and ships will move across America and over oceans to deliver hardware for assembly and testing of components for the Orion spacecraft and the Space Launch System (SLS) rocket while teams at NASA's Kennedy Space Center in Florida prepare the Ground Systems infrastructure. Testing will take place from the high seas to the high skies and in between throughout the year and across the country, not only in support of EM-1, but also for all subsequent missions.
«Read the rest of this article»
NASA Headquarters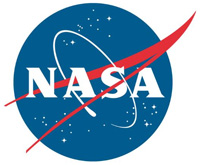 Washington, D.C. – Below are the top images from 2017 that tell the story of building and testing the systems that will send astronauts to deep space destinations including the Moon, Mars and beyond.
Construction Completed for Stand to Test SLS's Largest Fuel Tank
Major construction is complete on NASA's structural test stand that will ensure SLS's liquid hydrogen tank can withstand the extreme forces of launch and ascent. Together, the SLS liquid hydrogen and liquid oxygen tanks will feed 733,000 gallons (nearly 3 million liters) of super-cooled propellant to four RS-25 engines, producing a total of 2 million pounds of thrust at the base of the core stage.
«Read the rest of this article»
NASA Headquarters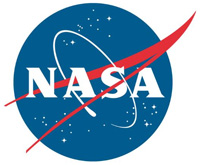 Washington, D.C. – Engineers successfully hot-fire tested an RS-25 rocket engine with a large 3-D printed part for the first time on December 13th, marking a key step toward reducing costs for future engines that power NASA's new heavy-lift rocket, the Space Launch System.
During flight, a rocket may experience powerful up-and-down vibrations mainly due to the engines and propellant in the feed lines. This is called the pogo effect and is similar to the up-and-down motion of bouncing on a pogo stick. The 3-D printed part tested, called the pogo accumulator, is a beachball-sized piece of hardware that acts as a shock absorber by regulating liquid oxygen movement in the engine to prevent the vibrations that can destabilize a rocket's flight.
«Read the rest of this article»