Topic: Astronauts
NASA Headquarters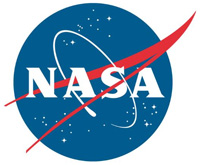 Washington, D.C. – A spacecraft destined to explore a unique asteroid will also test new communication hardware that uses lasers instead of radio waves.
The Deep Space Optical Communications (DSOC) package aboard NASA's Psyche mission utilizes photons — the fundamental particle of visible light — to transmit more data in a given amount of time. The DSOC goal is to increase spacecraft communications performance and efficiency by 10 to 100 times over conventional means, all without increasing the mission burden in mass, volume, power and/or spectrum.
«Read the rest of this article»
Written by Karen Fox
NASA's Goddard Space Flight Center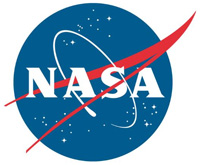 Greenbelt, MD – For the first time in 99 years, a total solar eclipse will occur across the entire continental United States, and NASA is preparing to share this experience of a lifetime on August 21st, 2017.
Viewers around the world will be provided a wealth of images captured before, during, and after the eclipse by 11 spacecraft, at least three NASA aircraft, more than 50 high-altitude balloons, and the astronauts aboard the International Space Station – each offering a unique vantage point for the celestial event.
«Read the rest of this article»
NASA Headquarters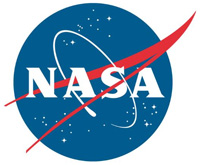 Washington, D.C. – NASA has released video from the International Space Station of Earth's Light Show in Space.
Brilliant fireworks shows on July 4th will have millions looking up, while light shows like these always have astronauts gazing back down.
Time-lapse imagery captured on June 25th, 2017, by Expedition 52.
Written by Andrew Good
NASA's Jet Propulsion Laboratory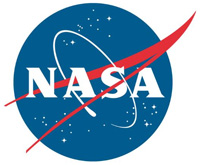 Pasadena, CA – Wherever you find people, you also find bacteria and other microorganisms. The International Space Station is no exception.
That generally is not a problem. For one thing, the space station is kept cleaner than many environments on Earth. Routine cleaning activities are included on astronaut task schedules.
Cargo sent to the station, and the vehicles that carry it, undergo a rigorous cleaning process and monitoring for microorganisms before launch. Crew members assigned to the space station spend 10 days in pre-flight quarantine.
«Read the rest of this article»
NASA Headquarters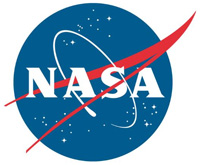 Washington, D.C. – Engineers working on NASA's Orion kicked off summer with a series of important tests for some of the spacecraft's critical safety systems. In the Utah desert, the skies over Arizona and the water at Johnson Space Center in Houston, the team is making sure Orion is safe from launch to splashdown.
At the Promontory, Utah, facility of Orion subcontractor Orbital ATK, engineers tested the abort motor for Orion's launch abort system June 15th, firing the 17-foot tall motor for five seconds. The motor was fastened to a vertical test stand with its nozzles pointed toward the sky for the test. It produced enough thrust to lift 66 large SUVs off the ground and helps qualify the system for future missions with astronauts.
«Read the rest of this article»
Written by Laurie Cantillo / Dwayne Brown
NASA Headquarters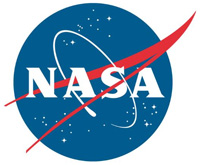 Washington, D.C. – NASA's Mars Exploration Rover Opportunity passed near a young crater this spring during the 45th anniversary of Apollo 16's trip to Earth's moon, prompting a connection between two missions.
Opportunity's science team informally named the Martian feature "Orion Crater." The name honors the Apollo 16 lunar module, Orion, which carried astronauts John Young and Charles Duke to and from the surface of the moon in April 1972 while crewmate Ken Mattingly piloted the Apollo 16 command module, Casper, in orbit around the moon. Orion is also the name of NASA's new spacecraft that will carry humans into deep space and sustain them during travel beyond Earth orbit.
«Read the rest of this article»
NASA Headquarters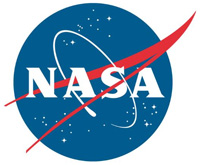 Washington, D.C. – Expedition 51 Commander Peggy Whitson and Flight Engineer Jack Fischer of NASA concluded their spacewalk at the International Space Station at 9:06pm CDT. During the spacewalk, which lasted two hours and 46 minutes, the two astronauts successfully replaced a computer relay box, and installed a pair of antennas on station to enhance wireless communication for future spacewalks.
Spacewalkers have now spent a total of 1,250 hours and 41 minutes working outside the station during 201 spacewalks in support of assembly and maintenance of the orbiting laboratory.
«Read the rest of this article»
NASA Headquarters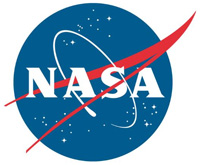 Washington, D.C. – As Super Bowl LI in Houston Texas approaches and players, coaches and a host of personnel behind the scenes prepare for the big game in Space City, NASA remains on the cutting edge of human space exploration, setting its sights on the journey to Mars.
A football player's journey to the end zone, though, has a lot more in common to space exploration than one might think.
Here are five similarities.
«Read the rest of this article»
Written by Mark Garcia
NASA Headquarters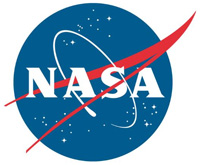 Washington, D.C. – Expedition 50 Commander Shane Kimbrough and Flight Engineer Thomas Pesquet concluded their spacewalk at 12:20pm EST. During the nearly six hour spacewalk, the two NASA astronauts successfully installed three new adapter plates and hooked up electrical connections for three of the six new lithium-ion batteries on the International Space Station.
The new lithium-ion batteries and adapter plates replace the nickel-hydrogen batteries currently used on the station to store electrical energy generated by the station's solar arrays.
«Read the rest of this article»
Written by Tracy McMahan
NASA's Marshall Space Flight Center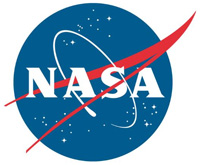 Huntsville, AL – Major construction is complete on NASA's largest new Space Launch System structural test stand, and engineers are now installing equipment needed to test the rocket's biggest fuel tank.
The stand is critical for ensuring SLS's liquid hydrogen tank can withstand the extreme forces of launch and ascent on its first flight, and later on the second flight, which will carry up to four astronauts in the Orion spacecraft on a journey around the moon, into the deep-space proving ground for the technology needed for the journey to Mars.
«Read the rest of this article»