Topic: Astronauts
NASA Headquarters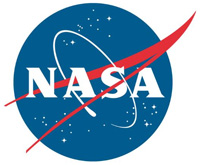 Washington, D.C. – Three crew members, including NASA astronauts Drew Feustel and Ricky Arnold, are on their way to the International Space Station after launching from the Baikonur Cosmodrome in Kazakhstan at 12:44pm CDT Wednesday (11:44pm Baikonur time).
The Soyuz spacecraft carrying Feustal, Arnold and Oleg Artemyev of the Russian space agency Roscosmos is scheduled to dock to the space station's Rassvet module at 3:41pm Friday, March 23rd. Coverage of docking will begin at 3:00pm on NASA Television and the agency's website, followed at 5:00pm by coverage of the opening of hatches between the spacecraft and station.
«Read the rest of this article»
NASA Headquarters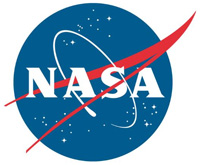 Washington, D.C. – NASA's new deep space exploration systems will send crew 40,000 miles beyond the Moon, and return them safely home. After traveling through space at 25,000 miles per hour, the Orion spacecraft will slow to 300 mph after it passes through the Earth's atmosphere. The spacecraft then slows down to 20 mph before it safely splashes down in the Pacific Ocean.
When astronauts come back from deep space, they will need to be picked up as quickly as possible. That's where Kennedy Space Center's NASA Recovery Team comes in.
«Read the rest of this article»
NASA Headquarters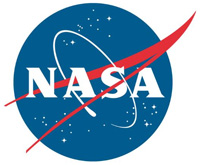 Washington, D.C. – Engineers preparing NASA's deep space exploration systems to support missions to the Moon, Mars, and beyond are gearing up for a busy 2018. The agency aims to complete the manufacturing of all the major hardware by the end of the year for Exploration Mission-1 (EM-1), which will pave the road for future missions with astronauts.
Planes, trains, trucks and ships will move across America and over oceans to deliver hardware for assembly and testing of components for the Orion spacecraft and the Space Launch System (SLS) rocket while teams at NASA's Kennedy Space Center in Florida prepare the Ground Systems infrastructure. Testing will take place from the high seas to the high skies and in between throughout the year and across the country, not only in support of EM-1, but also for all subsequent missions.
«Read the rest of this article»
NASA Headquarters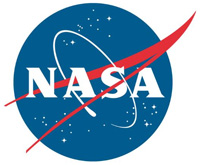 Washington, D.C. – Below are the top images from 2017 that tell the story of building and testing the systems that will send astronauts to deep space destinations including the Moon, Mars and beyond.
Construction Completed for Stand to Test SLS's Largest Fuel Tank
Major construction is complete on NASA's structural test stand that will ensure SLS's liquid hydrogen tank can withstand the extreme forces of launch and ascent. Together, the SLS liquid hydrogen and liquid oxygen tanks will feed 733,000 gallons (nearly 3 million liters) of super-cooled propellant to four RS-25 engines, producing a total of 2 million pounds of thrust at the base of the core stage.
«Read the rest of this article»
NASA Headquarters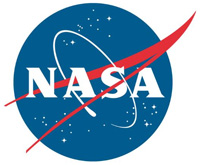 Washington, D.C. – Engineers successfully hot-fire tested an RS-25 rocket engine with a large 3-D printed part for the first time on December 13th, marking a key step toward reducing costs for future engines that power NASA's new heavy-lift rocket, the Space Launch System.
During flight, a rocket may experience powerful up-and-down vibrations mainly due to the engines and propellant in the feed lines. This is called the pogo effect and is similar to the up-and-down motion of bouncing on a pogo stick. The 3-D printed part tested, called the pogo accumulator, is a beachball-sized piece of hardware that acts as a shock absorber by regulating liquid oxygen movement in the engine to prevent the vibrations that can destabilize a rocket's flight.
«Read the rest of this article»
Written by Laurie Abadie / Amanda vonDeak
NASA Human Research Strategic Communications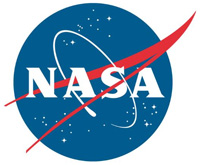 Palmdale, CA – Before we can run or jump, we walk. Before sending humans to Mars, NASA must understand how the human body is affected by living and working in space. Typical missions to the International Space Station last six months. A round-trip mission to Mars could last three years.
Do the effects of being in space change over time? NASA is asking the scientific community to propose research that will help bridge the gap in our knowledge regarding long-term experiences in space.
«Read the rest of this article»
NASA Headquarters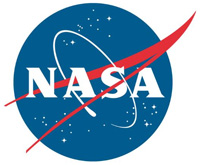 Washington, D.C. – When NASA's Orion spacecraft hurtles toward Earth's surface during its return from deep-space missions, the capsule's system of 11 parachutes will assemble itself in the air and slow the spacecraft from 300 mph to a relatively gentle 20 mph for splashdown in the Pacific Ocean in the span of about 10 minutes.
As the astronauts inside descend toward the water on future missions, their lives will be hanging by a series of threads that have been thoroughly ruggedized, tested and validated to ensure the parachute-assisted end of Orion missions are a success.
«Read the rest of this article»
Written by Jen Rae Wang
NASA's Headquarters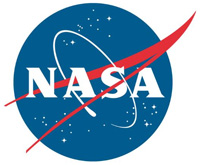 Washington, D.C. – United States President Donald Trump is sending astronauts back to the Moon.
The president Monday signed at the White House Space Policy Directive 1, a change in national space policy that provides for a U.S.-led, integrated program with private sector partners for a human return to the Moon, followed by missions to Mars and beyond.
The policy calls for the NASA administrator to "lead an innovative and sustainable program of exploration with commercial and international partners to enable human expansion across the solar system and to bring back to Earth new knowledge and opportunities."
«Read the rest of this article»
Written by Frank Tavares
NASA's Ames Research Center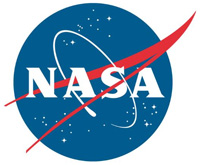 Mountain View, CA – Ever wonder what would happen if you got sick in space? NASA has sent bacteria samples into low-Earth orbit to help find out.
One of the agency's latest small satellite experiments is the E. coli Anti-Microbial Satellite, or EcAMSat, which will explore the genetic basis for how effectively antibiotics can combat E. coli bacteria in the low gravity of space. This CubeSat – a spacecraft the size of a shoebox built from cube-shaped units – has just been deployed from the space station, and may help us improve how we fight infections, providing safer journeys for astronauts on future voyages, and offer benefits for medicine here on Earth.
«Read the rest of this article»
NASA Headquarters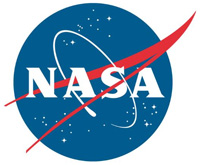 Washington, D.C. – NASA's Orion spacecraft is scheduled to undergo a design test in April 2019 of the capsule's launch abort system (LAS), which is a rocket-powered tower on top of the crew module built to very quickly get astronauts safely away from their launch vehicle if there is a problem during ascent.
This full-stress test of the LAS, called Ascent Abort Test 2 (AA-2), will see a booster, provided by Orbital ATK, launch from Cape Canaveral Air Force Station in Florida, carrying a fully functional LAS and a 22,000 pound Orion test vehicle to an altitude of 32,000 feet at Mach 1.3 (over 1,000 miles an hour).
«Read the rest of this article»