Topic: Astronomers
NASA's Goddard Space Flight Center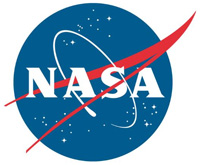 Greenbelt, MD – A small asteroid has been caught in the process of spinning so fast it's throwing off material, according to new data from NASA's Hubble Space Telescope and other observatories.
Images from Hubble show two narrow, comet-like tails of dusty debris streaming from the asteroid (6478) Gault. Each tail represents an episode in which the asteroid gently shed its material — key evidence that Gault is beginning to come apart.
«Read the rest of this article»
NASA Headquarters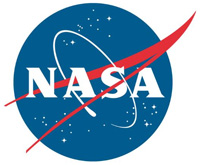 Washington, D.C. – NASA has selected a new space mission that will help astronomers understand both how our universe evolved and how common are the ingredients for life in our galaxy's planetary systems.
The Spectro-Photometer for the History of the Universe, Epoch of Reionization and Ices Explorer (SPHEREx) mission is a planned two-year mission funded at $242 million (not including launch costs) and targeted to launch in 2023.
«Read the rest of this article»
NASA Headquarters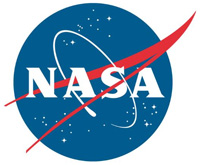 Washington, D.C. – Dust particles form as dying red giant stars throw off material and become part of interstellar clouds of various sizes, densities and temperatures. This cosmic dust is then destroyed by supernova blast waves, which propagate through space at more than 6,000 miles per second (10,000 km/sec)!
Supernova explosions are among the most powerful events in the universe, with a peak brightness equivalent to the light from billions of individual stars. The explosion also produces a blast wave that destroys almost everything in its path, including dust in the surrounding interstellar medium, the space between the stars.
«Read the rest of this article»
Written by Jeanette Kazmierczak
NASA Goddard Space Flight Center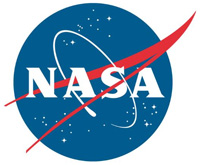 Greenbelt, MD – A brief and unusual flash spotted in the night sky on June 16th, 2018, puzzled astronomers and astrophysicists across the globe. The event – called AT2018cow and nicknamed "the Cow" after the coincidental final letters in its official name – is unlike any celestial outburst ever seen before, prompting multiple theories about its source.
Over three days, the Cow produced a sudden explosion of light at least 10 times brighter than a typical supernova, and then it faded over the next few months.
«Read the rest of this article»
NASA Headquarters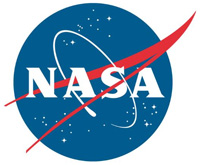 Washington, D.C. – Fishermen would be puzzled if they netted only big and little fish, but few medium-sized fish. Astronomers likewise have been perplexed in conducting a census of star-hugging extrasolar planets. They have found hot Jupiter-sized planets and hot super-Earths (planets no more than 1.5 times Earth's diameter).
These planets are scorching hot because they orbit very close to their star. But so-called "hot Neptunes," whose atmospheres are heated to more than 1,700 degrees Fahrenheit, have been much harder to find. In fact, only about a handful of hot Neptunes have been found so far.
«Read the rest of this article»
NASA Jet Propulsion Laboratory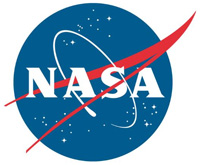 Pasadena, CA – On December 3rd, 2018 after traveling billions of kilometers from Earth, NASA's OSIRIS-REx spacecraft reached its target, Bennu, and kicked off a nearly two-year, up-close investigation of the asteroid.
It will inspect nearly every square inch of this ancient clump of rubble left over from the formation of our solar system. Ultimately, the spacecraft will pick up a sample of pebbles and dust from Bennu's surface and deliver it to Earth in 2023.
Generations of planetary scientists will get to study pieces of the primitive materials that formed our cosmic neighborhood and to better understand the role asteroids may have played in delivering life-forming compounds to planets and moons.
«Read the rest of this article»
NASA Headquarters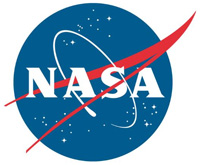 Washington, D.C. – The universe is a big place. NASA's Hubble Space Telescope's views burrow deep into space and time, but cover an area a fraction the angular size of the full Moon. The challenge is that these "core samples" of the sky may not fully represent the universe at large.
This dilemma for cosmologists is called cosmic variance. By expanding the survey area, such uncertainties in the structure of the universe can be reduced.
«Read the rest of this article»
NASA Headquarters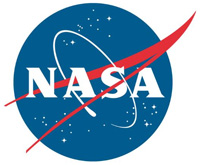 Washington, D.C. – Astronomers using the ultraviolet vision of NASA's Hubble Space Telescope have captured one of the largest panoramic views of the fire and fury of star birth in the distant universe.
The field features approximately 15,000 galaxies, about 12,000 of which are forming stars. Hubble's ultraviolet vision opens a new window on the evolving universe, tracking the birth of stars over the last 11 billion years back to the cosmos' busiest star-forming period, which happened about 3 billion years after the big bang.
«Read the rest of this article»
NASA's Marshall Space Flight Center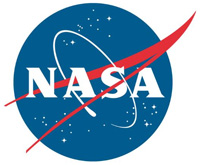 Huntsville, AL – Scientists may have observed, for the first time, the destruction of a young planet or planets around a nearby star. Observations from NASA's Chandra X-ray Observatory indicate that the parent star is now in the process of devouring the planetary debris. This discovery gives insight into the processes affecting the survival of infant planets.
Since 1937, astronomers have puzzled over the curious variability of a young star named RW Aur A, located about 450 light years from Earth. Every few decades, the star's optical light has faded briefly before brightening again. In recent years, astronomers have observed the star dimming more frequently, and for longer periods.
«Read the rest of this article»
NASA Marshall Space Flight Center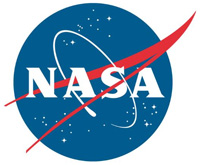 Huntsville, AL – About a decade ago, astronomers discovered a population of small, but massive galaxies called "red nuggets." A new study using NASA's Chandra X-ray Observatory indicates that black holes have squelched star formation in these galaxies and may have used some of the untapped stellar fuel to grow to unusually massive proportions.
Red nuggets were first discovered by the Hubble Space Telescope at great distances from Earth, corresponding to times only about three or four billion years after the Big Bang. They are relics of the first massive galaxies that formed within only one billion years after the Big Bang.
«Read the rest of this article»