Topic: Astronomers
Written by Elizabeth Landau
NASA's Jet Propulsion Laboratory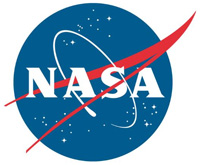 Pasadena, CA – Comets that take more than 200 years to make one revolution around the Sun are notoriously difficult to study. Because they spend most of their time far from our area of the solar system, many "long-period comets" will never approach the Sun in a person's lifetime.
In fact, those that travel inward from the Oort Cloud — a group of icy bodies beginning roughly 186 billion miles (300 billion kilometers) away from the Sun — can have periods of thousands or even millions of years.
NASA's WISE spacecraft, scanning the entire sky at infrared wavelengths, has delivered new insights about these distant wanderers.
«Read the rest of this article»
NASA Goddard Space Flight Center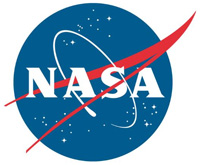 Greenbelt, MD – When it comes to the distant universe, even the keen vision of NASA's Hubble Space Telescope can only go so far. Teasing out finer details requires clever thinking and a little help from a cosmic alignment with a gravitational lens.
By applying a new computational analysis to a galaxy magnified by a gravitational lens, astronomers have obtained images 10 times sharper than what Hubble could achieve on its own. The results show an edge-on disk galaxy studded with brilliant patches of newly formed stars.
«Read the rest of this article»
NASA Headquarters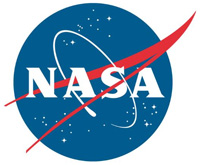 Washington, D.C. – What would happen if you took two galaxies and mixed them together over millions of years? A new image including data from NASA's Chandra X-ray Observatory reveals the cosmic culinary outcome.
Arp 299 is a system located about 140 million light years from Earth. It contains two galaxies that are merging, creating a partially blended mix of stars from each galaxy in the process.
However, this stellar mix is not the only ingredient. New data from Chandra reveals 25 bright X-ray sources sprinkled throughout the Arp 299 concoction.
«Read the rest of this article»
Written by Kailash Sahu
Space Telescope Science Institute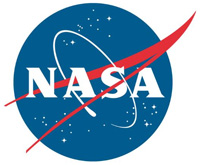 Baltimore, MD – Astronomers have used the sharp vision of NASA's Hubble Space Telescope to repeat a century-old test of Einstein's general theory of relativity. The Hubble team measured the mass of a white dwarf, the burned-out remnant of a normal star, by seeing how much it deflects the light from a background star.
This observation represents the first time Hubble has witnessed this type of effect created by a star. The data provide a solid estimate of the white dwarf's mass and yield insights into theories of the structure and composition of the burned-out star.
«Read the rest of this article»
Written with Pam Frost Gorder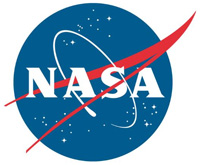 Washington, D.C. – A newly discovered Jupiter-like world is so hot, it's being vaporized by its own star.
With a dayside temperature of more than 7,800 degrees Fahrenheit (4,600 Kelvin), KELT-9b is a planet that is hotter than most stars. But its blue A-type star, called KELT-9, is even hotter — in fact, it is probably unraveling the planet through evaporation.
"This is the hottest gas giant planet that has ever been discovered," said Scott Gaudi, astronomy professor at The Ohio State University in Columbus, who led a study on the topic. He worked on this study while on sabbatical at NASA's Jet Propulsion Laboratory, Pasadena, California.
«Read the rest of this article»
Written by Molly Porter
NASA's Marshall Space Flight Center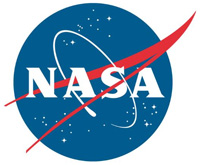 Huntsville, AL – About 3 billion years ago, a pair of orbiting black holes collided to form a single object with 49 times the mass of our sun. The event unleashed powerful gravitational waves—ripples in the very fabric of space and time—that reached Earth seconds before 4:12am CST on January 4th, 2017.
That's when they were detected by the ground-based twin Laser Interferometer Gravitational-Wave Observatory (LIGO) facilities in Hanford, Washington, and Livingston, Louisiana.
The event, known as GW170104, after the date, is the third detection of gravitational waves by LIGO. Located at a distance of about 3 billion light-years, the coalesced black hole is twice as far away as both of the two mergers previously detected.
«Read the rest of this article»
Written by Elizabeth Landau
NASA's Jet Propulsion Laboratory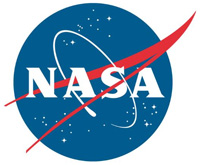 Pasadena, CA – Astronomers have watched as a massive, dying star was likely reborn as a black hole. It took the combined power of the Large Binocular Telescope (LBT), and NASA's Hubble and Spitzer space telescopes to go looking for remnants of the vanquished star, only to find that it disappeared out of sight.
It went out with a whimper instead of a bang.
The star, which was 25 times as massive as our sun, should have exploded in a very bright supernova. Instead, it fizzled out — and then left behind a black hole.
«Read the rest of this article»
Written by Michele Johnson
NASA's Ames Research Center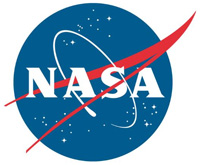 Moffett Field, CA – Scientists using NASA's Kepler space telescope identified a regular pattern in the orbits of the planets in the TRAPPIST-1 system that confirmed suspected details about the orbit of its outermost and least understood planet, TRAPPIST-1h.
TRAPPIST-1 is only eight percent the mass of our sun, making it a cooler and less luminous star. It's home to seven Earth-size planets, three of which orbit in their star's habitable zone — the range of distances from a star where liquid water could pool on the surface of a rocky planet. The system is located about 40 light-years away in the constellation of Aquarius. The star is estimated to be between 3 billion and 8 billion years old.
«Read the rest of this article»
Space Telescope Science Institute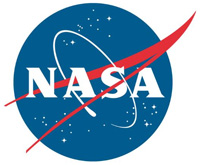 Baltimore, MD – Astronomers have produced a highly detailed image of the Crab Nebula, by combining data from telescopes spanning nearly the entire breadth of the electromagnetic spectrum, from radio waves seen by the Karl G. Jansky Very Large Array (VLA) to the powerful X-ray glow as seen by the orbiting Chandra X-ray Observatory.
And, in between that range of wavelengths, the Hubble Space Telescope's crisp visible-light view, and the infrared perspective of the Spitzer Space Telescope.
«Read the rest of this article»
Written by Elizabeth Landau
NASA's Jet Propulsion Laboratory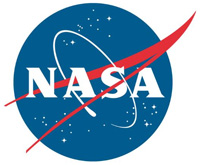 Pasadena, CA – Black holes get a bad rap in popular culture for swallowing everything in their environments. In reality, stars, gas and dust can orbit black holes for long periods of time, until a major disruption pushes the material in.
A merger of two galaxies is one such disruption. As the galaxies combine and their central black holes approach each other, gas and dust in the vicinity are pushed onto their respective black holes. An enormous amount of high-energy radiation is released as material spirals rapidly toward the hungry black hole, which becomes what astronomers call an active galactic nucleus (AGN).
«Read the rest of this article»