Topic: Astronomers
Written by Christine Pulliam
Space Telescope Science Institute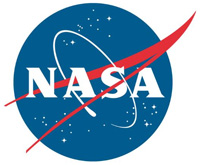 Baltimore, MD – The planet Mars has fascinated scientists for over a century. Today, it is a frigid desert world with a carbon dioxide atmosphere 100 times thinner than Earth's. But evidence suggests that in the early history of our solar system, Mars had an ocean's worth of water.
NASA's James Webb Space Telescope will study Mars to learn more about the planet's transition from wet to dry, and what that means about its past and present habitability.
«Read the rest of this article»
NASA's Jet Propulsion Laboratory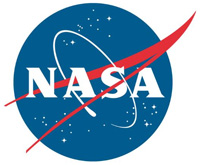 Pasadena, CA -Two small asteroids recently discovered by astronomers at the NASA-funded Catalina Sky Survey (CSS) near Tucson, Arizona, are safely passing by Earth within one lunar distance this week.
The first of this week's close-approaching asteroids — discovered by CSS on February 4th — is designated asteroid 2018 CC. Its close approach to Earth came Tuesday (February 6th) at 12:10pm PST (2:10pm CST) at a distance of about 114,000 miles (184,000 kilometers). The asteroid is estimated to be between 50 and 100 feet (15 and 30 meters) in size.
«Read the rest of this article»
NASA's Ames Research Center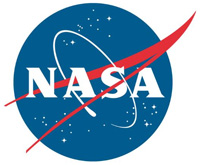 Moffett Field, CA – To have a full picture of the lives of massive stars, researchers need to study them in all stages – from when they're a mass of unformed gas and dust, to their often dynamic end-of-life explosions.
NASA's flying telescope, the Stratospheric Observatory for Infrared Astronomy, or SOFIA, is particularly well-suited for studying the pre-natal stage of stellar development in star-forming regions, such as the Tarantula Nebula, a giant mass of gas and dust located within the Large Magellanic Cloud, or LMC.
«Read the rest of this article»
Written by Elizabeth Landau
NASA's Jet Propulsion Laboratory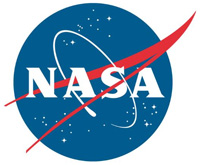 Pasadena, CA – A system of at least five exoplanets has been discovered by citizen scientists through a project called Exoplanet Explorers, part of the online platform Zooniverse, using data from NASA's Kepler space telescope.
This is the first multi-planet system discovered entirely through crowdsourcing.
A study describing the system has been accepted for publication in The Astronomical Journal.
«Read the rest of this article»
Written by Leah Ramsay
Space Telescope Science Institute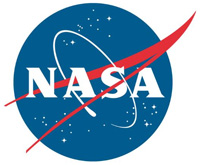 Baltimore, MD – Twinkle, twinkle, little star, how I wonder what you are. Astronomers are hopeful that the powerful infrared capability of NASA's James Webb Space Telescope will resolve a puzzle as fundamental as stargazing itself — what IS that dim light in the sky?
Brown dwarfs muddy a clear distinction between stars and planets, throwing established understanding of those bodies, and theories of their formation, into question.
Several research teams will use Webb to explore the mysterious nature of brown dwarfs, looking for insight into both star formation and exoplanet atmospheres, and the hazy territory in-between where the brown dwarf itself exists.
«Read the rest of this article»
Written by Francis Reddy
NASA's Goddard Space Flight Center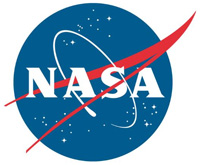 Greenbelt, MD – A team of U.S. astronomers studying the star RZ Piscium has found evidence suggesting its strange, unpredictable dimming episodes may be caused by vast orbiting clouds of gas and dust, the remains of one or more destroyed planets.
"Our observations show there are massive blobs of dust and gas that occasionally block the star's light and are probably spiraling into it," said Kristina Punzi, a doctoral student at the Rochester Institute of Technology (RIT) in New York and lead author of a paper describing the findings. "Although there could be other explanations, we suggest this material may have been produced by the break-up of massive orbiting bodies near the star."
«Read the rest of this article»
Written by Elizabeth Landau
NASA's Jet Propulsion Laboratory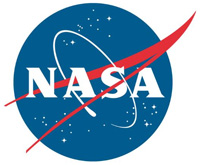 Pasadena, CA – Black holes are famous for being ravenous eaters, but they do not eat everything that falls toward them. A small portion of material gets shot back out in powerful jets of hot gas, called plasma, that can wreak havoc on their surroundings.
Along the way, this plasma somehow gets energized enough to strongly radiate light, forming two bright columns along the black hole's axis of rotation. Scientists have long debated where and how this happens in the jet.
Astronomers have new clues to this mystery.
«Read the rest of this article»
Written by DC Agle
NASA's Jet Propulsion Laboratory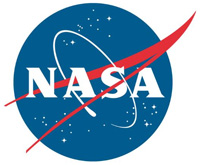 Pasadena, CA – A small, recently discovered asteroid — or perhaps a comet — appears to have originated from outside the solar system, coming from somewhere else in our galaxy. If so, it would be the first "interstellar object" to be observed and confirmed by astronomers.
This unusual object – for now designated A/2017 U1 – is less than a quarter-mile (400 meters) in diameter and is moving remarkably fast. Astronomers are urgently working to point telescopes around the world and in space at this notable object. Once these data are obtained and analyzed, astronomers may know more about the origin and possibly composition of the object.
«Read the rest of this article»
NASA Headquarters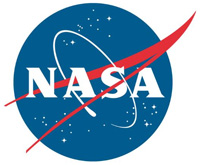 Washington, D.C. – For the first time, NASA scientists have detected light tied to a gravitational-wave event, thanks to two merging neutron stars in the galaxy NGC 4993, located about 130 million light-years from Earth in the constellation Hydra.
Shortly after 5:41am PDT (8:41am EDT) on August 17th, 2017, NASA's Fermi Gamma-ray Space Telescope picked up a pulse of high-energy light from a powerful explosion, which was immediately reported to astronomers around the globe as a short gamma-ray burst. The scientists at the National Science Foundation's Laser Interferometer Gravitational-wave Observatory (LIGO) detected gravitational waves dubbed GW170817 from a pair of smashing stars tied to the gamma-ray burst, encouraging astronomers to look for the aftermath of the explosion.
«Read the rest of this article»
Written by Elizabeth Landau
NASA's Jet Propulsion Laboratory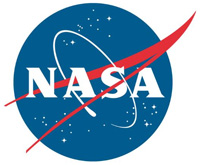 Pasadena, CA – There's no map showing all the billions of exoplanets hiding in our galaxy — they're so distant and faint compared to their stars, it's hard to find them. Now, astronomers hunting for new worlds have established a possible signpost for giant exoplanets.
A new study finds that giant exoplanets that orbit far from their stars are more likely to be found around young stars that have a disk of dust and debris than those without disks. The study, published in The Astronomical Journal, focused on planets more than five times the mass of Jupiter. This study is the largest to date of stars with dusty debris disks, and has found the best evidence yet that giant planets are responsible for keeping that material in check.
«Read the rest of this article»