Topic: Astronomers
Written by Preston Dyches
NASA's Jet Propulsion Laboratory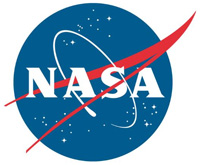 Pasadena, CA – Using data from NASA's Great Observatories, astronomers have found the best evidence yet for cosmic seeds in the early universe that should grow into supermassive black holes.
Researchers combined data from NASA's Chandra X-ray Observatory, Hubble Space Telescope, and Spitzer Space Telescope to identify these possible black hole seeds. They discuss their findings in a paper that will appear in an upcoming issue of the Monthly Notices of the Royal Astronomical Society.
«Read the rest of this article»
Written by Steve Koppes
University of Chicago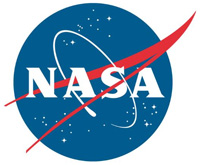 Chicago, IL – The four planets of the Kepler-223 star system appeared to have little in common with the planets of our own solar system today. But a new study using data from NASA's Kepler space telescope suggests a possible commonality in the distant past.
The Kepler-223 planets orbit their star in the same configuration that Jupiter, Saturn, Uranus and Neptune may have had in the early history of our solar system, before migrating to their current locations.
«Read the rest of this article»
Written by Michele Johnson
NASA's Ames Research Center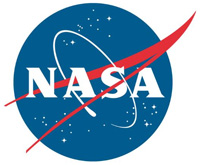 Moffett Field, CA – Dwarf planets tend to be a mysterious bunch. With the exception of Ceres, which resides in the main asteroid belt between Mars and Jupiter, all members of this class of minor planets in our solar system lurk in the depths beyond Neptune.
They are far from Earth – small and cold – which makes them difficult to observe, even with large telescopes. So it's little wonder astronomers only discovered most of them in the past decade or so.
Pluto is a prime example of this elusiveness. Before NASA's New Horizons spacecraft visited it in 2015, the largest of the dwarf planets had appeared as little more than a fuzzy blob, even to the keen-eyed Hubble Space Telescope.
«Read the rest of this article»
Written by Felicia Chou
NASA Headquarters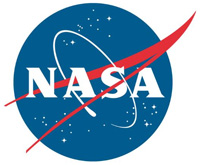 Washington, D.C. – NASA will host a news teleconference at 10:00am PDT (12:00pm CDT) Tuesday, May 10th to announce the latest discoveries made by its planet-hunting mission, the Kepler Space Telescope.
When Kepler was launched in March 2009, scientists did not know how common planets were outside our solar system. Thanks to Kepler's treasure trove of discoveries, astronomers now believe there may be at least one planet orbiting every star in the sky.
«Read the rest of this article»
NASA's Johnson Space Center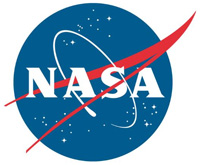 Houston, TX – Astronomers using the TRAPPIST telescope at ESO's La Silla Observatory have discovered three planets with sizes and temperatures similar to those of Venus and Earth, orbiting an ultra-cool dwarf star just 40 light-years from Earth.
Michaël Gillon of the University of Liège in Belgium, leading a team of astronomers including Susan M. Lederer of NASA Johnson Space Center, have used the TRAPPIST telescope to observe the star 2MASS J23062928-0502285, now also known as TRAPPIST-1.
They found that this dim and cool star faded slightly at regular intervals, indicating that several objects were passing between the star and the Earth.
«Read the rest of this article»
Written by Elizabeth Landau
NASA's Jet Propulsion Laboratory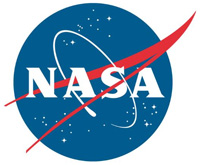 Pasadena, CA – Imagine you want to measure the size of a room, but it's completely dark. If you shout, you can tell if the space you're in is relatively big or small, depending on how long it takes to hear the echo after it bounces off the wall.
Astronomers use this principle to study objects so distant they can't be seen as more than points. In particular, researchers are interested in calculating how far young stars are from the inner edge of their surrounding protoplanetary disks. These disks of gas and dust are sites where planets form over the course of millions of years.
«Read the rest of this article»
Written by Whitney Clavin
NASA's Jet Propulsion Laboratory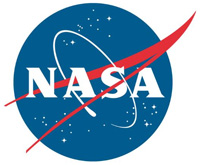 Pasadena, CA – In 2011, astronomers announced that our galaxy is likely teeming with free-floating planets. In fact, these lonely worlds, which sit quietly in the darkness of space without any companion planets or even a host sun, might outnumber stars in our Milky Way galaxy.
The surprising discovery begged the question: Where did these objects come from? Are they planets that were ejected from solar systems, or are they actually light-weight stars called brown dwarfs that formed alone in space like stars?
A new study using data from NASA's Wide-field Infrared Survey Explorer, WISE, and the Two Micron All Sky Survey, or 2MASS, provides new clues in this mystery of galactic proportions.
«Read the rest of this article»
Written by Whitney Clavin
NASA's Jet Propulsion Laboratory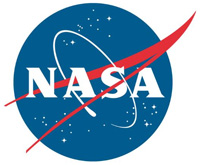 Pasadena, CA – Astronomers have made great strides in discovering planets outside of our solar system, termed "exoplanets." In fact, over the past 20 years more than 5,000 exoplanets have been detected beyond the eight planets that call our solar system home.
The majority of these exoplanets have been found snuggled up to their host star completing an orbit (or year) in hours, days or weeks, while some have been found orbiting as far as Earth is to the sun, taking one Earth year to circle.
«Read the rest of this article»
Written by Ray Villard
Space Telescope Science Institute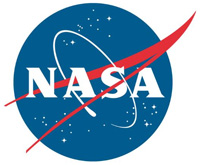 Baltimore, MD – Astronomers have uncovered a near-record breaking supermassive black hole, weighing 17 billion suns, in an unlikely place: in the center of a galaxy in a sparsely populated area of the universe. The observations, made by NASA's Hubble Space Telescope and the Gemini Telescope in Hawaii, may indicate that these monster objects may be more common than once thought.
Until now, the biggest supermassive black holes – those roughly 10 billion times the mass of our sun – have been found at the cores of very large galaxies in regions of the universe packed with other large galaxies.
«Read the rest of this article»
Written by DC Agle
NASA's Jet Propulsion Laboratory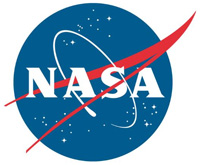 Pasadena, CA – Astronomers were watching when comet P/2016 BA14 flew past Earth on March 22nd. At the time of its closest approach, the comet was about 2.2 million miles (3.5 million kilometers) away, making it the third closest comet flyby in recorded history (see "A 'Tail' of Two Comets"). Radar images from the flyby indicate that the comet is about 3,000 feet (1 kilometer) in diameter.
The scientists used the Goldstone Solar System Radar in California's Mojave Desert to track the comet.
«Read the rest of this article»