Topic: Astronomers
Written by Michele Johnson
NASA's Ames Research Center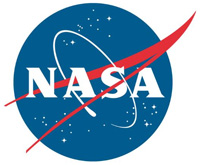 Moffett Field, CA – Scientists using NASA's Kepler space telescope identified a regular pattern in the orbits of the planets in the TRAPPIST-1 system that confirmed suspected details about the orbit of its outermost and least understood planet, TRAPPIST-1h.
TRAPPIST-1 is only eight percent the mass of our sun, making it a cooler and less luminous star. It's home to seven Earth-size planets, three of which orbit in their star's habitable zone — the range of distances from a star where liquid water could pool on the surface of a rocky planet. The system is located about 40 light-years away in the constellation of Aquarius. The star is estimated to be between 3 billion and 8 billion years old.
«Read the rest of this article»
Space Telescope Science Institute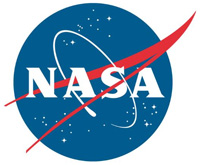 Baltimore, MD – Astronomers have produced a highly detailed image of the Crab Nebula, by combining data from telescopes spanning nearly the entire breadth of the electromagnetic spectrum, from radio waves seen by the Karl G. Jansky Very Large Array (VLA) to the powerful X-ray glow as seen by the orbiting Chandra X-ray Observatory.
And, in between that range of wavelengths, the Hubble Space Telescope's crisp visible-light view, and the infrared perspective of the Spitzer Space Telescope.
«Read the rest of this article»
Written by Elizabeth Landau
NASA's Jet Propulsion Laboratory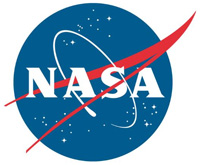 Pasadena, CA – Black holes get a bad rap in popular culture for swallowing everything in their environments. In reality, stars, gas and dust can orbit black holes for long periods of time, until a major disruption pushes the material in.
A merger of two galaxies is one such disruption. As the galaxies combine and their central black holes approach each other, gas and dust in the vicinity are pushed onto their respective black holes. An enormous amount of high-energy radiation is released as material spirals rapidly toward the hungry black hole, which becomes what astronomers call an active galactic nucleus (AGN).
«Read the rest of this article»
Written by Elizabeth Landau
NASA's Jet Propulsion Laboratory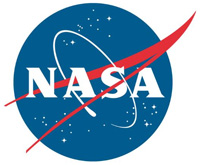 Pasadena, CA – Dwarf planet Ceres may be hundreds of millions of miles from Jupiter, and even farther from Saturn, but the tremendous influence of gravity from these gas giants has an appreciable effect on Ceres' orientation.
In a new study, researchers from NASA's Dawn mission calculate that the axial tilt of Ceres — the angle at which it spins as it journeys around the sun — varies widely over the course of about 24,500 years. Astronomers consider this to be a surprisingly short period of time for such dramatic deviations.
«Read the rest of this article»
The Space Telescope Science Institute (STScI)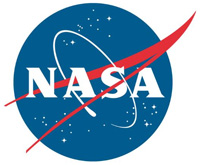 Baltimore, MD – As British royal families fought the War of the Roses in the 1400s for control of England's throne, a grouping of stars was waging its own contentious skirmish — a star war far away in the Orion Nebula.
The stars were battling each other in a gravitational tussle, which ended with the system breaking apart and at least three stars being ejected in different directions. The speedy, wayward stars went unnoticed for hundreds of years until, over the past few decades, two of them were spotted in infrared and radio observations, which could penetrate the thick dust in the Orion Nebula.
«Read the rest of this article»
Written by Michele Johnson
NASA Headquarters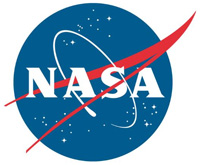 Washington, D.C. – On February 22nd, astronomers announced that the ultra-cool dwarf star, TRAPPIST-1, hosts a total of seven Earth-size planets that are likely rocky, a discovery made by NASA's Spitzer Space Telescope in combination with ground-based telescopes.
NASA's planet-hunting Kepler space telescope also has been observing this star since December 2016. Today these additional data about TRAPPIST-1 from Kepler are available to the scientific community.
«Read the rest of this article»
Written by Laura Betz
NASA's Goddard Space Flight Center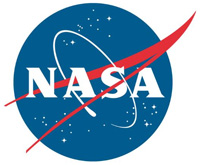 Greenbelt, MD – With the discovery of seven earth-sized planets around the TRAPPIST-1 star 40 light years away, astronomers are looking to the upcoming James Webb Space Telescope to help us find out if any of these planets could possibly support life.
"If these planets have atmospheres, the James Webb Space Telescope will be the key to unlocking their secrets," said Doug Hudgins, Exoplanet Program Scientist at NASA Headquarters in Washington. "In the meantime, NASA's missions like Spitzer, Hubble, and Kepler are following up on these planets."
«Read the rest of this article»
Written by Elizabeth Landau
NASA's Jet Propulsion Laboratory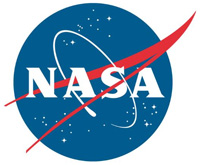 Pasadena, CA – There's a new record holder for brightest pulsar ever found — and astronomers are still trying to figure out how it can shine so brightly. It's now part of a small group of mysterious bright pulsars that are challenging astronomers to rethink how pulsars accumulate, or accrete, material.
A pulsar is a spinning, magnetized neutron star that sweeps regular pulses of radiation in two symmetrical beams across the cosmos. If aligned well enough with Earth, these beams act like a lighthouse beacon — appearing to flash on and off as the pulsar rotates. Pulsars were previously massive stars that exploded in powerful supernovae, leaving behind these small, dense stellar corpses.
«Read the rest of this article»
Written by Rob Gutro
NASA's Goddard Space Flight Center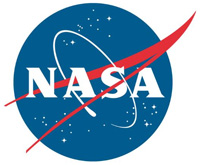 Greenbelt, MD – Three decades ago, astronomers spotted one of the brightest exploding stars in more than 400 years. The titanic supernova, called Supernova 1987A (SN 1987A), blazed with the power of 100 million suns for several months following its discovery on February 23rd, 1987.
Since that first sighting, SN 1987A has continued to fascinate astronomers with its spectacular light show. Located in the nearby Large Magellanic Cloud, it is the nearest supernova explosion observed in hundreds of years and the best opportunity yet for astronomers to study the phases before, during, and after the death of a star.
«Read the rest of this article»
Written by Molly Porter
NASA's Marshall Space Flight Center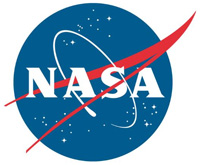 Huntsville, AL – A giant black hole ripped apart a star and then gorged on its remains for about a decade, according to astronomers. This is more than ten times longer than any observed episode of a star's death by black hole.
Researchers made this discovery using data from NASA's Chandra X-ray Observatory and Swift satellite as well as ESA's XMM-Newton.
The trio of orbiting X-ray telescopes found evidence for a "tidal disruption event" (TDE), wherein the tidal forces due to the intense gravity from a black hole can destroy an object – such as a star – that wanders too close.
«Read the rest of this article»