Topic: Astronomers
Written by Elizabeth Landau
NASA's Jet Propulsion Laboratory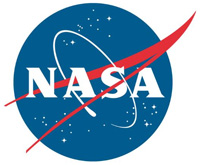 Pasadena, CA – An international team of astronomers has discovered and confirmed a treasure trove of new worlds using NASA's Kepler spacecraft on its K2 mission. Out of 197 initial planet candidates, scientists have confirmed 104 planets outside our solar system. Among the confirmed is a planetary system comprising four promising planets that could be rocky.
These four planets, all between 20 and 50 percent larger than Earth by diameter, are orbiting the M dwarf star K2-72, found 181 light-years away in the direction of the Aquarius constellation. The host star is less than half the size of the sun and less bright.
«Read the rest of this article»
Written by Karen O'Flaherty
European Space Agency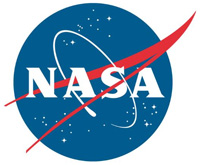 Pasadena, CA – The European Space Agency's orbiting X-ray observatory, XMM-Newton, has proved the existence of a "gravitational vortex" around a black hole. The discovery, aided by NASA's Nuclear Spectroscopic Telescope Array (NuSTAR) mission, solves a mystery that has eluded astronomers for more than 30 years, and will allow them to map the behavior of matter very close to black holes. It could also open the door to future investigations of Albert Einstein's general relativity.
Matter falling into a black hole heats up as it plunges to its doom. Before it passes into the black hole and is lost from view forever, it can reach millions of degrees. At that temperature it shines X-rays into space.
«Read the rest of this article»

Clarksville, TN – On June 21st, Austin Peay State Univeristy (APSU) hosted an educational summit, "Preparing for the Big Event," which provided elementary and middle school teachers from across Middle Tennessee with strategies on how to incorporate the eclipse into subjects such as science, mathematics, language arts, art and music.
More than 4,000 years ago, Chung K'ang, the fourth emperor of the Hea dynasty in China, reportedly executed two astronomers named Hi and Ho because they didn't predict a solar eclipse.
«Read the rest of this article»
Written by Francis Reddy
NASA's Goddard Space Flight Center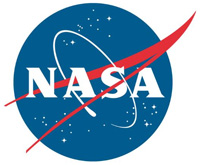 Greenbelt, MD – Astronomers have discovered a vast cloud of high-energy particles called a wind nebula around a rare ultra-magnetic neutron star, or magnetar, for the first time. The find offers a unique window into the properties, environment and outburst history of magnetars, which are the strongest magnets in the universe.
A neutron star is the crushed core of a massive star that ran out of fuel, collapsed under its own weight, and exploded as a supernova. Each one compresses the equivalent mass of half a million Earths into a ball just 12 miles (20 kilometers) across, or about the length of New York's Manhattan Island.
«Read the rest of this article»
Written by Elizabeth Landau
NASA's Jet Propulsion Laboratory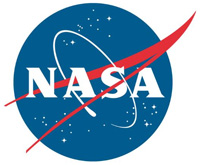 Pasadena, CA – Astronomers have discovered the youngest fully formed exoplanet ever detected. The discovery was made using NASA's Kepler Space Telescope and its extended K2 mission, as well as the W. M. Keck Observatory on Mauna Kea, Hawaii. Exoplanets are planets that orbit stars beyond our sun.
The newfound planet, K2-33b, is a bit larger than Neptune and whips tightly around its star every five days. It is only 5 to 10 million years old, making it one of a very few newborn planets found to date.
«Read the rest of this article»
Written by Elizabeth Landau
NASA's Jet Propulsion Laboratory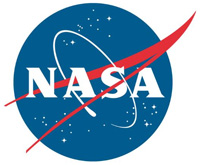 Pasadena, CA – In 1936, the young star FU Orionis began gobbling material from its surrounding disk of gas and dust with a sudden voraciousness. During a three-month binge, as matter turned into energy, the star became 100 times brighter, heating the disk around it to temperatures of up to 12,000 degrees Fahrenheit (7,000 Kelvin). FU Orionis is still devouring gas to this day, although not as quickly.
This brightening is the most extreme event of its kind that has been confirmed around a star the size of the sun, and may have implications for how stars and planets form. The intense baking of the star's surrounding disk likely changed its chemistry, permanently altering material that could one day turn into planets.
«Read the rest of this article»
Written by Donna Weaver / Ray Villard
Space Telescope Science Institute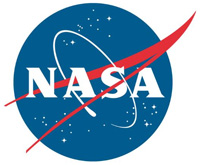 Baltimore, MD – Astronomers using NASA's Hubble Space Telescope have discovered that the universe is expanding 5 percent to 9 percent faster than expected.
"This surprising finding may be an important clue to understanding those mysterious parts of the universe that make up 95 percent of everything and don't emit light, such as dark energy, dark matter and dark radiation," said study leader and Nobel Laureate Adam Riess of the Space Telescope Science Institute and Johns Hopkins University, both in Baltimore, Maryland.
«Read the rest of this article»
Written by Preston Dyches
NASA's Jet Propulsion Laboratory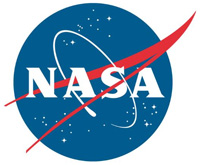 Pasadena, CA – Using data from NASA's Great Observatories, astronomers have found the best evidence yet for cosmic seeds in the early universe that should grow into supermassive black holes.
Researchers combined data from NASA's Chandra X-ray Observatory, Hubble Space Telescope, and Spitzer Space Telescope to identify these possible black hole seeds. They discuss their findings in a paper that will appear in an upcoming issue of the Monthly Notices of the Royal Astronomical Society.
«Read the rest of this article»
Written by Steve Koppes
University of Chicago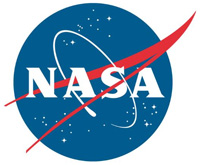 Chicago, IL – The four planets of the Kepler-223 star system appeared to have little in common with the planets of our own solar system today. But a new study using data from NASA's Kepler space telescope suggests a possible commonality in the distant past.
The Kepler-223 planets orbit their star in the same configuration that Jupiter, Saturn, Uranus and Neptune may have had in the early history of our solar system, before migrating to their current locations.
«Read the rest of this article»
Written by Michele Johnson
NASA's Ames Research Center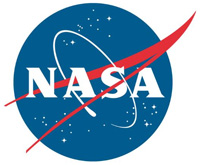 Moffett Field, CA – Dwarf planets tend to be a mysterious bunch. With the exception of Ceres, which resides in the main asteroid belt between Mars and Jupiter, all members of this class of minor planets in our solar system lurk in the depths beyond Neptune.
They are far from Earth – small and cold – which makes them difficult to observe, even with large telescopes. So it's little wonder astronomers only discovered most of them in the past decade or so.
Pluto is a prime example of this elusiveness. Before NASA's New Horizons spacecraft visited it in 2015, the largest of the dwarf planets had appeared as little more than a fuzzy blob, even to the keen-eyed Hubble Space Telescope.
«Read the rest of this article»