Topic: Astronomy
Nashville Sounds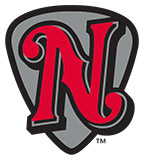 Nashville, TN – The Nashville Sounds, in conjunction with Nashville Mayor Megan Barry, Metro Government, the Metro Sports Authority, and the Adventure Science Center, have announced the festivities for the total solar eclipse viewing party at First Tennessee Park on Monday, August 21st, 2017.
For the first time since 1918, a total solar eclipse will sweep across the United States and Nashville is the largest city in its path.
The event will include music from the Nashville Symphony, science demonstrations with fun, hands-on activities from the Adventure Science Center, total solar eclipse viewing, and a separate Sounds baseball game to follow at 4:05pm.
«Read the rest of this article»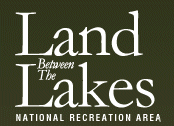 Land Between the Lakes, KY/TN – The Golden Pond Planetarium at Land Between the Lakes will host a full array of stellar evening shows for the 2017 summer season.
Laser and evening planetarium showings and Star Parties offer indoor and outdoor activities after 5:00pm starting in May and lasting all summer.
«Read the rest of this article»
Written by Kassandra Bell, SOFIA Science Center
NASA's Ames Research Center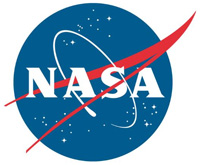 Moffett Field, CA – An instrument onboard the Stratospheric Observatory for Infrared Astronomy (SOFIA) detected atomic oxygen in the atmosphere of Mars for the first time since the last observation 40 years ago. These atoms were found in the upper layers of the Martian atmosphere known as the mesosphere.
Atomic oxygen affects how other gases escape Mars and therefore has a significant impact on the planet's atmosphere. Scientists detected only about half the amount of oxygen expected, which may be due to variations in the Martian atmosphere.
«Read the rest of this article»
Written by DC Agle
NASA's Jet Propulsion Laboratory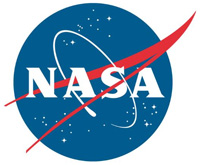 Pasadena, CA – Data collected by NASA's Alice instrument aboard the European Space Agency's Rosetta spacecraft reveal that electrons close to the surface of comet 67P/Churyumov-Gerasimenko — not photons from the sun, as had been believed — cause the rapid breakup of water and carbon dioxide molecules spewing from the comet's surface.
"The discovery we're reporting is quite unexpected," said Alan Stern, principal investigator for the Alice instrument at the Southwest Research Institute (SwRI) in Boulder, Colorado. "It shows us the value of going to comets to observe them up close, since this discovery simply could not have been made from Earth or Earth orbit with any existing or planned observatory. And, it is fundamentally transforming our knowledge of comets."
«Read the rest of this article»
Written by Elizabeth Landau
NASA's Jet Propulsion Laboratory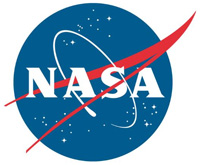 Pasadena, CA – What does glitter have to do with finding stars and planets outside our solar system? Space telescopes may one day make use of glitter-like materials to help take images of new worlds, according to researchers at NASA's Jet Propulsion Laboratory in Pasadena, California.
Standard telescopes use solid mirrors to image far-away objects. But the large, complex mirrors needed for astronomy can be quite expensive and difficult to construct. Their size and weight also add to the challenges of launching a space telescope in the first place.
«Read the rest of this article»
Written by Whitney Clavin
NASA's Jet Propulsion Laboratory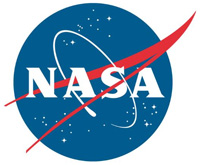 Pasadena, CA – One telescope finds the treasure chest, and the other narrows in on the gold coins. Data from two European Space Telescope missions, Planck and Herschel, have together identified some of the oldest and rarest clusters of galaxies in the distant cosmos.
Planck's all-sky images revealed the clumps of bright galaxies, while Herschel data allowed researchers to inspect the galactic gems more closely and confirm the discovery.
«Read the rest of this article»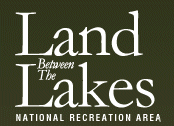 Golden Pond, KY – At Land Between The Lakes National Recreation Area, Woodlands Nature Station (NS), The Homeplace (HP), and Golden Pond Planetarium (PL) offer a variety of daily programs about nature, history, and the universe.
Special Events focus on a specific educational topic like preserving old-time music at the Homeplace' s Pickin' Party, unique wildlife at the Nature Station's Cool and Crawly Critters Day, and the Planetarium's FREE Astronomy Day.
«Read the rest of this article»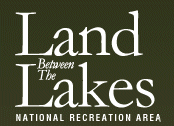 Golden Pond, KY – Land Between The Lakes National Recreation Area and the West Kentucky Amateur Astronomers (WKAA) will host National Astronomy Day on Saturday, May 10th, at the Golden Pond Planetarium, located at the Golden Pond Visitor Center, from 12:00pm-4:00pm.
Enjoy FREE, full-dome, digital, surround sound planetarium shows at 10:00am and 11:00am, and 1:00pm, 2:00pm, 3:00pm, and 4:00pm. A Star Party will take place at the Observatory after dark, weather permitting. «Read the rest of this article»
Written by Dr. Tony Phillips
Science at NASA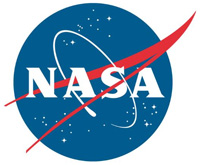 Washington, D.C. – Astronomers viewing our solar system's asteroid belt with NASA's Hubble Space Telescope have seen for the first time an asteroid with six comet-like tails of dust. Designated P/2013 P5, the asteroid resembles a rotating lawn sprinkler.
"We were literally dumbfounded when we saw it," said lead investigator David Jewitt of the University of California at Los Angeles. "Even more amazing, its tail structures change dramatically in just 13 days as it belches out dust. That also caught us by surprise. It's hard to believe we're looking at an asteroid."
«Read the rest of this article»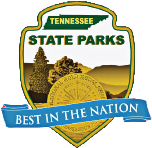 Tennessee – As you make plans for the coming weekend, consider the recreational quality and outstanding value of Tennessee State Parks. From hiking to swimming to golfing to canoeing – most activities are free and there's something for every age and ability.
Some upcoming Tennessee State Parks events are: Looking Back: The Civil War in TN, Liberty: The Saga of Sycamore Shoals and Astronomy Weekends.
Finding a state park in your own backyard is easy to do and you don't have to spend a lot of gas money to get there!
Here are just a few state park events in your area. «Read the rest of this article»