Topic: Atlanta Braves
Written by Colby Wilson
Clarksville, TN – Christ.
The Washington Nationals delivered a resounding beating to the Braves over the weekend that included all the things that inhabit Joe Simpson's nightmares. Bryce Harper hitting two home runs. Bryce Harper hitting a walk-off. Bryce Harper being happy. Not the best of times.
In a season such as this, it's not the journey that matters – blah baseball is going to be blah baseball regardless and even Don Sutton and Jim Powell are already taking shots at the Eric Young Jr.'s of the roster because really, if you had to choose, would you rather watch him or Mallex Smith? Phil Gosselin or Jose Peraza? Chris Johnson or Rio Ruiz? Whatever… we'll get to them in 2016.
«Read the rest of this article»
Written by Colby Wilson
I hate these 'If my life depended on it, I'd do blah blah blah' scenarios, because no one's life has ever depended on finding the perfect French dip sandwich or being able to drive from Nashville to Memphis in less than two-and-a-half hours. It's a very hack way of saying 'I find this thing to be better than any other of a list of a similar things', but the first way is more eye-catching, so that's how most people say it.
Having said that, if my life depended on the outcome of a baseball game, I'd want John Smoltz to get the ball.
«Read the rest of this article»
APSU Sports Information Office

Clarksville, TN – Austin Peay State University's 12 professional baseball players have largely enjoyed a successful 2014 campaign with their respective clubs.
As the season nears its midpoint, three Govs alumni have been named to their All-Star teams at the minor league level.
«Read the rest of this article»
Youth Gain Self Esteem Through Fashion Show Gala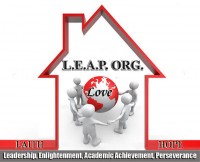 Clarksville, TN – Tuesday, January 25th, 2014 marked the 1st Annual LEAP Charity Fashion Show Gala at the Emmanuel Family Life Center.
Youth modeled the fashions of local designers such as ELO, Molerevon, Sacer & Savive, Heaven Sent Bowtique, Filthy Rich Celebrity Jewelry, and E & S Fashions with Gem's Hair Salon and Eyetunes donating their time to provide participants with hair and makeup makeovers. While some students modeled, other students prepared the food and served guests.
«Read the rest of this article»

Clarksville, TN – The 2013 Minor League Baseball campaign has come to a close and Austin Peay State University's baseball team saw 14 former student-athletes playing professional baseball.
The Govs continue to have three players active in Major League Baseball: Los Angeles Dodgers catcher A.J. Ellis, New York Yankees relief pitcher Shawn Kelley and Arizona Diamondbacks relief pitcher Matt Reynolds. Each of the three has a month left in their seasons and, in the case of A.J. Ellis and Shawn Kelley, possibly more with October postseason runs.
«Read the rest of this article»

Seacaucus, NJ – Four Austin Peay State University baseball student-athletes were selected, Saturday, on the third day of the Major League Baseball First-Year Draft.
Along with senior closer Tyler Rogers, who was picked in Friday's action, the five APSU players drafted this season is a program record.
«Read the rest of this article»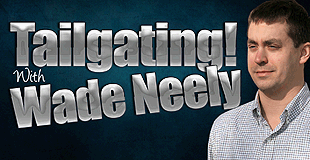 Clarksville, TN – With the NBA Finals nearing a conclusion and the start of college football season still over 70 days away, things are starting to move pretty slowly in the sports world.
And, unless you're a soccer fan, (Euro 2012 has been fantastic thus far, by the way) the Summer Olympics are about the only meaningful sports on tap for the next two months.
Heck, when you factor in "Game of Thrones" and "Mad Men" already being wrapped up with their respective seasons, we are pretty much removed of all quality sports and entertainment for the rest of summer. «Read the rest of this article»
Written by Brad Kirtley
APSU Sports Information Director

Atlanta, GA – He just couldn't find his way. In a sense, George Sherrill felt like he had two left feet. Coming off arguably his best major league baseball season in 2009, the left-handed reliever seemingly couldn't do anything right in 2010.
Every solution Sherrill attempted went wrong, left him scratching his head. It even saw the Austin Peay alum designated for assignment by the Los Angeles at one juncture late in 2010.
But all the wrong turns of 2010 took Sherrill in a different direction last winter and eventually brought him, in his mind, to the right place.
«Read the rest of this article»
APSU Sports: Men's Baseball

Atlanta, GA – When Colorado Rockies reliever Matt Reynolds was asked earlier Wednesday about whether he had met Atlanta Braves pitcher and fellow Austin Peay alum George Sherrill, his answer was was "No, I have intended to go over and introduce myself."
That meeting occurred Wednesday afternoon prior to the third game of the Rockies-Braves series in Atlanta's Turner Field.
«Read the rest of this article»
APSU Sports: Men's Baseball

Clarksville, TN – Each of the three Austin Peay State University baseball players selected in Major League Baseball's 2011 First-Year Player Draft have signed contracts and been assigned to minor league teams.
Jack Snodgrass, a 27th-round pick by the San Francisco Giants, was sent to the Salem-Keizer (OR) Volcanoes of the short-season Class A Northwest League. He made his first professional appearance June 16th and currently has two appearances to his credit.
«Read the rest of this article»