Topic: Atlanta Braves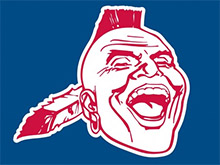 Clarksville, TN – The Atlanta Braves are a TERRIBLE offensive team.
I know this is not an earth-shattering revelation, but the lack of Freddie Freeman the last two weeks has thrown an already-limp lineup into utter disarray.
Teams cannot survive with one marquee attraction in a lineup full of has-beens, not-quites and never-weres but the subtraction of Freeman hurts the ones his presence had helped. Cameron Maybin (.229, 4 runs), Jace Peterson (.189, 2 runs) and Juan Uribe (.167, 1 extra-base hit) have all struggled during Freeman's absence, clearly suffering once opposing pitcher's no longer have to worry about working around the burly lefty.
«Read the rest of this article»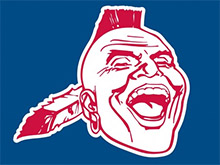 Clarksville, TN – Shhhhhh.
Don't look now.
(Seriously. There's nothing to look at except your computer screen. Maybe your dog. He doesn't care.)
With seven days left in June, the Atlanta Braves are two games back of the Washington Nationals and a game-and-a-half behind the New York Mets in the National League East race.
This, obviously, was not how life was supposed to turn out. As David O'Brien tweeted on Monday, for all the 100-loss truthers out there, the Braves would have to go 27-65 the rest of the way to hit that mark. And more people were on the 100-loss train at the beginning of this season than any of us would like to admit. I'll admit I had those dark thoughts until I stepped back and completely looked the situation over.
«Read the rest of this article»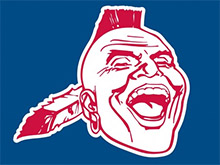 Clarksville, TN – Well, the future took a bit of a setback this week.
Surprising few, the Braves sent Christian Bethancourt down to Gwinnett on Monday. Bethancourt was hitting .204 at the time and really, it's time for a major re-evaluation when Ryan Lavarnway is considered the better bet to succeed at the major-league level. If his bat is going to be Mendoza-esque, his defense needs to be better than bottom-five in the league in errors (three) and passed balls (five) – especially since he was only catching twice a week.
He's 23; 23-year olds get sent down when they're struggling sometimes, even multi-time top organizational prospects who were thought to be lynchpins. He'll go to Triple-A, get more playing time and hopefully figure out how to be serviceable with the bat and get back to the world-class defense we've all heard so much about.
«Read the rest of this article»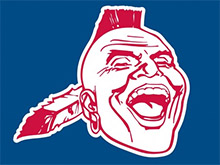 Clarksville, TN – So far, you have to hand it to John Hart. Shelby Miller, Mike Foltynewicz and Jace Peterson already look like potential long-timers, while Matt Wisler, Tyrell Jenkins and Mallex Smith show great promise.
Meanwhile, Craig Kimbrel has an ERA over 4.00 and Jason Heyward is making my MVP boasting look woefully misinformed (I swear I wasn't reverse-jinxing it, Cardinal fans – I still believe he'll be very good for someone), so Hart looks like Nostradamus right now. In fact, he's set the Braves up to be pretty good for a while at almost every spot.
Almost.
«Read the rest of this article»
Written by Colby Wilson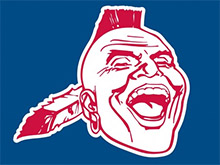 Clarksville, TN – As throw-ins go, Cameron Maybin has been pretty good so far.
For all the talk about pitching wunderkind Matt Wisler – and that talk looks justified in the very early returns – Maybin was a distant third on most people's list for 'most important player acquired in the Craig Kimbrel deal', behind Carlos Quentin, and may have mattered less to some than the acquisition of a competitive balance draft choice.
Yet Cameron Maybin has been the outfield presence the Braves have sorely needed in 2015, quickly becoming an every-day fixture in centerfield and playing exemplary defense as such to offset his sometimes-streaky offense.
«Read the rest of this article»
Written by Colby Wilson
Clarksville, TN – Over the weekend, news trickled out that the Braves had kicked the tires on Jonathan Lucroy, injured All-Star catcher for the dumpster fire that is the Milwaukee Brewers. And this is not to knock Lucroy – a fine catcher who has proven to be worth his weight in pitch-framing and gap-to-gap power – but rather illustrate how disenfranchised the brass has become with Christian Bethancourt.
Seems odd to already be sniffing around for replacements for the Catcher of the Future after 183 big-league at-bats, yet here we (allegedly) are. Lucroy is 29, Bethancourt is 23. Math says Bethancourt is the play for the present and future. But he's hitting .190 and has ridden pine for much of the season behind A.J. Pierzynski, both because Pierzynski has been raking (13-game hitting streak to start the year, third on the team in hitting at a .281 clip) and because Bethancourt has looked lost at the plate and merely competent defensively.
«Read the rest of this article»
Written by Colby Wilson
Clarksville, TN – Christ.
The Washington Nationals delivered a resounding beating to the Braves over the weekend that included all the things that inhabit Joe Simpson's nightmares. Bryce Harper hitting two home runs. Bryce Harper hitting a walk-off. Bryce Harper being happy. Not the best of times.
In a season such as this, it's not the journey that matters – blah baseball is going to be blah baseball regardless and even Don Sutton and Jim Powell are already taking shots at the Eric Young Jr.'s of the roster because really, if you had to choose, would you rather watch him or Mallex Smith? Phil Gosselin or Jose Peraza? Chris Johnson or Rio Ruiz? Whatever… we'll get to them in 2016.
«Read the rest of this article»
Written by Colby Wilson
I hate these 'If my life depended on it, I'd do blah blah blah' scenarios, because no one's life has ever depended on finding the perfect French dip sandwich or being able to drive from Nashville to Memphis in less than two-and-a-half hours. It's a very hack way of saying 'I find this thing to be better than any other of a list of a similar things', but the first way is more eye-catching, so that's how most people say it.
Having said that, if my life depended on the outcome of a baseball game, I'd want John Smoltz to get the ball.
«Read the rest of this article»
APSU Sports Information Office

Clarksville, TN – Austin Peay State University's 12 professional baseball players have largely enjoyed a successful 2014 campaign with their respective clubs.
As the season nears its midpoint, three Govs alumni have been named to their All-Star teams at the minor league level.
«Read the rest of this article»
Youth Gain Self Esteem Through Fashion Show Gala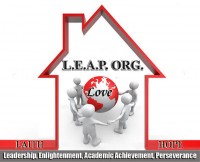 Clarksville, TN – Tuesday, January 25th, 2014 marked the 1st Annual LEAP Charity Fashion Show Gala at the Emmanuel Family Life Center.
Youth modeled the fashions of local designers such as ELO, Molerevon, Sacer & Savive, Heaven Sent Bowtique, Filthy Rich Celebrity Jewelry, and E & S Fashions with Gem's Hair Salon and Eyetunes donating their time to provide participants with hair and makeup makeovers. While some students modeled, other students prepared the food and served guests.
«Read the rest of this article»